Review Volunteer Vanessa Castaneda in Belize Orphanage program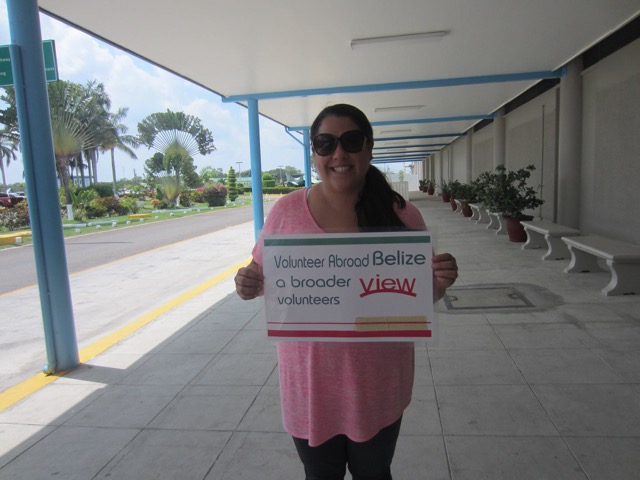 My favorite memory:
1) I loved walking the children to school. One of my friends brought a Bluetooth speaker and we played music on our walk everyday and the children loved it. 2) Another memory I am going to remember is the ice cream party we had with the kids. They were so excited to pick ice cream flavors and toppings. It was so much fun. 

I was surprised that:
1) How open the children are to the volunteers. Given the circumstances on which the children where at the orphanage it was surprising to see them want to hug you, sit with you, play or dance. They were open and trusting which made it even easier to build relationships.
2) I was also surprised that there were not any psychologist on staff. Think the children could use a once a week min psychologist volunteer in the event the children need someone to talk to about things.
3) How welcoming the staff is with the volunteers. They made acclimating easier.
The most difficult thing I experienced was:
Trying to taken in that these children were neglected or abused prior the orphanage. They are such good kids and as a parent I couldn't even imagine how anyone could do that to their children.
The best lesson I received was:
The positive outlook the children have given everything that happened in their past. They find a way to have fun and smile. They work as a family and are grateful for each other plus the staff. I found positive outlook and gratitude were my biggest lessons.
Tips for future volunteers:
1) Personally - bring bug spray, shorts, shirts, hats etc. It is super hot and there are a ton of Mosquitos.
2) Volunteering - think it is important to understand that no one will ask you to do anything or give you a schedule. What I found to be the most helpful is to share what we discovered on our trip and from that information you can decide what you want to get involved with.
- 6:30am help with breakfast
- 7:30am walk children to bus stop
- 11:0 am - 1:00pm help out with lunch or laundry or day care
- 3:30 to 6:30pm help out with homework, play with children, chores, daycare and/or help out with dinner
- Weekends the kids are around all day so you can play with them
- if you speak to the staff you can arrange for an outing with the kids (Ex swimming pool). We did not know that until the end and wish we would have so that we can coordinate something
Personal Paragraph (Testimonial):
The orphanage has opened my eyes to the need of institutions like this for neglected children all over the world. These children are good kids with so much love in their hearts given their past circumstances. Think this experience is worth having especially with a group of friends. If people could come to the orphanage and experience the family culture they would leave with a higher level of gratitude in life... If moved enough they would return home and try to find ways to help the orphanage continue on helping children in need. Abroaderview has a fundraising page for the orphanage https://www.abroaderview.org/sponsorship-campaigns?view=donation&campaign_id=18

How would you rate experience working with ABV staff, both in the USA, and in country?
In the USA the staff was great. In Belize we got one check in email. If you need anything just email the US office.
How would you describe your accommodation?
If you are in groups of 3+ I recommend the apartment in the front or the one over the main office. It has two rooms, sink, microwave, bathroom, fridge, wifi and sofa. Otherwise you will stay in the dorms that may or may not have a fridge. If in the dorms you will need to go by the office or the apartments to get internet connection.This apartments are reserved for families or large groups.
Are you willing to speak to other potential ABV volunteers?
Yes of course