Volunteer review Brianna McKinnis in Honduras La Ceiba in the PreMed program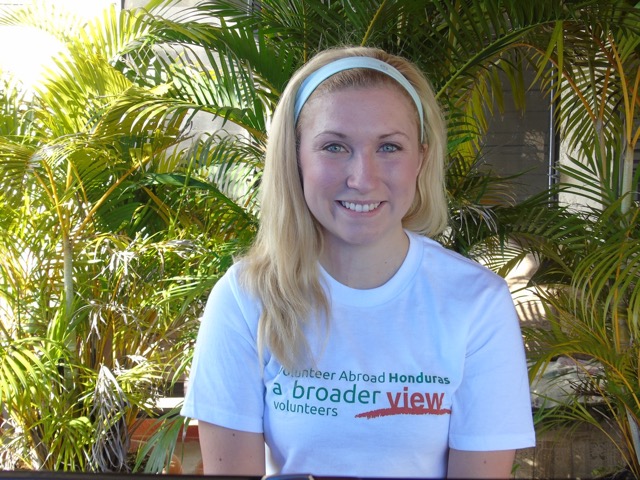 1.-How was the local ABV Coordinator and the support provided in-country?
Wonderful! Rafael was very friendly, accommodating, and made us feel right at home. He helped us acquire proper transportation to and from the hospital and clinic and always made sure we were safe.
2- What was the most surprising thing you experienced?
At the program: Certain medical techniques used in the hospital and clinic here in La Ceiba, and lack of supplies for patients. It shocked me that patients must bring their own medications and supplies to be treated.
At the accommodation: How many different ways bananas can be prepared :)
About the country: The poverty was very shocking because I am not used to seeing that. This made me sad, and I had to adjust to the difference in surroundings from what I am used to, and remember to take nothing for granted.
3- What was most difficult to experience?
At the program: Death in the emergency room and lack of supplies and technology available to support the health of patients.
At the accommodation: Nothing! Felt very comfortable here.
The country: The language barrier when trying to care for patients.
4- Any tips for future volunteers…
Clothing: Don't need to bring a jacket, and bring lots of scrubs.
Donations: For medical supplies, bring a large amount of gauze, gloves both sterile and non-sterile, a pulse ox reader, stethoscope, hand sanitizer, and sphygometer.
Weather: Very warm, sometimes rainy, be sure to bring appropriate rain gear.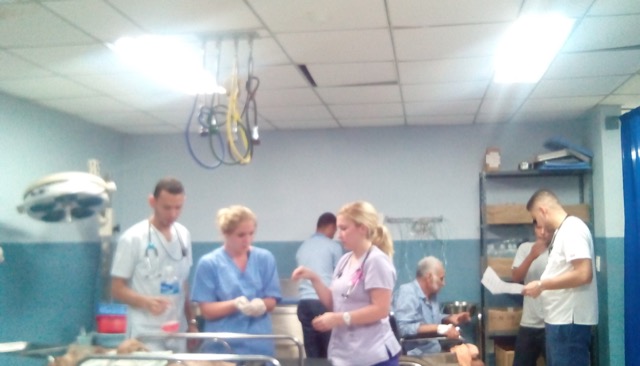 4.1-Other things volunteers should know:
a.- Do not expect air conditioning in many places, bring a hand fan and cooling towels.
b.- Be open minded and ready to connect with others.
c.- If you want to go on weekend excursions bring extra cash for that.
5- Personal Paragraph (ABV Program Testimonial), don't leave blank:
Traveling to La Ceiba, Honduras was a life changing experience that I will always hold close to my heart. I learned to appreciate what I have, and I learned many clinical skills that will go towards my nursing profession, many of which I now feel more confident in. I learned how to interact with patients despite language barrier, to use nonverbal communication, and I saw a completely different way of life and healthcare. I would love to come back and volunteer again.
6- How would you describe your accommodation, meals and security?
The accommodation was great and the house was much better than I ever expected it to be. This made me feel much more comfortable. I was thankful for Wi-Fi so I could contact my family during the trip. Meals were very good, and enough food was provided throughout the stay. I felt safe and secure the entire time in the house, as there was a locking gate in front.
7- What was your favorite memory of this trip?
Program: Being able to assist in multiple births and care of the newborns.
Country: The friendliness of the people.
8.- How was the ABV USA support prior traveling?
Communication (Phone/emails/Online chat): Online chat and email was so accommodating. Phone was very helpful when our flight was delayed in Tegucigalpa because we were able to get into contact with ABV emergency line to notify our host family of the situation.
Website Information: Very informative, allowed us to find our location and pre nursing interest for the program, Excellent and accurate details.
9 – Are you willing to speak to other potential ABV volunteers?
Yes
10 – Can you tell us how did you find or know about A Broader View?
My college, William Jewell in Kansas City Missouri