Volunteer Name: Joe Arguinchona
Project Location: Xela, Guatemala
Program Dates: 21/21/2013 to 1/2/2014
Volunteered at: Health clinic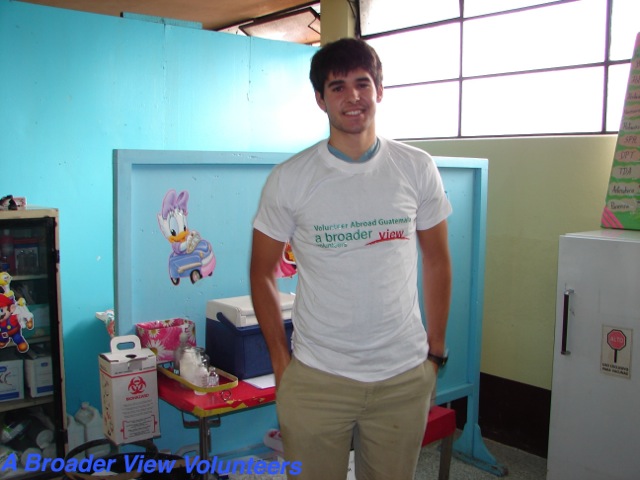 1- How was the local ABV Coordinator and the support provided in-country?
Very good! Coordinators were very friendly and helpful.
2- What was the most surprising thing you experienced?
Hiking a 14,000 ft volcano.
3- What was most difficult to experience?
Working in the orphanage for a day. The children had nothing.
4- Any tips for future volunteers… (clothing, travel, personal items, donations)
Don´t pack very much. It is easy, cheap and quick to do laundry in the city.

5.1-Other things volunteers should know:
a. Be open to change
b. Don´t have expectations
c. Come ready to learn
d. Be adventurous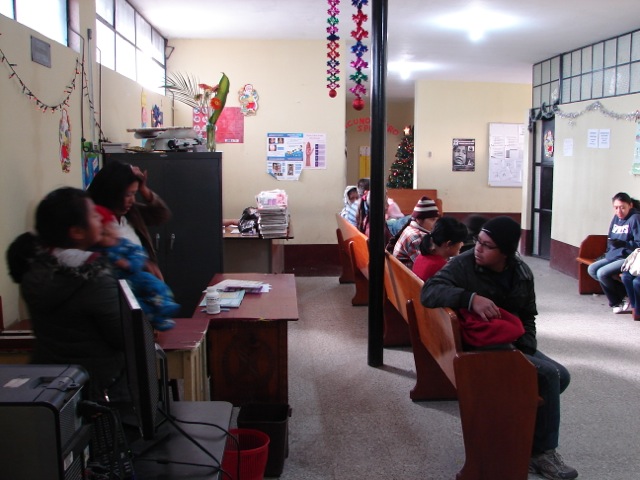 6- Personal Paragraph (ABV Program Testimonial):
The medical trip to Xela through ABV was a great opportunity to challenge oneself in both their learning and the things they were willing to experience. It was a fantastic adventure.
7- How would you describe your accommodation, meals, security (e: host family, on-site, shared)
Very good. Family was funny and nice, and the food was good.
8- What was your favorite memory of this trip?
Meeting fun people in the city and hiking and adventuring on the weekends.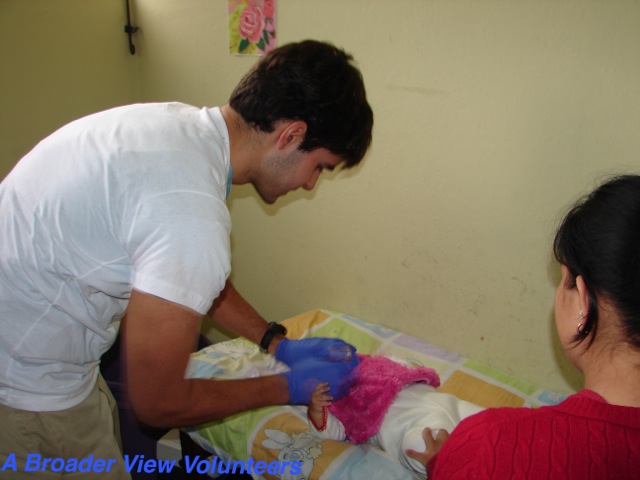 9- How was the ABV USA support prior traveling?
Great, well organized.
A Broader View Volunteer (ABV) allows every traveler to choose their own program start date. This means you can arrive on any flight, any day of the week. Since ABV program fees are 100% tax deductible* we encourage you to fund raise. ABV offers advice and assistance with flight planning, affordable travel insurance, as well as procuring a visa, if necessary. Our ABV staff is available to any your questions. Contact us by email, through the on-line chat feature on our website or call us toll free at 866-423-3258.