Volunteer Reviews Miranda Harmon Honduras La Ceiba Health Care program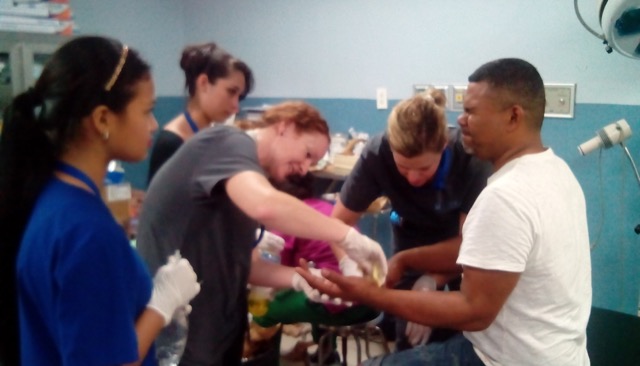 1.-How was the local ABV Coordinator and the support provided in-country?
The support provided in country was exceptional.  I felt taken care of by Rafael and Jimmy during my entire trip.  They ensured that we were able to experience as much as possible in our volunteer roles and as tourists of La Ceiba.  I spent a lot of time at Rafael's home during my time in La Ceiba and although this was not my home stay location, I always felt at home there.  Rafael went out of his way to ensure that we were comfortable during our entire stay. 

2- What was the most surprising thing you experienced?
At the program:  I did not realize how involved the director is on a day-to-day basis.  As our host and as the Broader View Coordinator, Rafael was very involved in our work in the hospital and seemed to know many of the doctors and nurses. 
I was impressed with how knowledgeable Rafael and our translators were in the health care system.  They often knew what needed to be done when the students were still trying to figure it out. 
As student nurses, we were allowed to get more involved in patient care than we are allowed to in the United States which was great for learning and getting over some of my patient care fears.  I loved seeing how the clinic and the hospital used supplies sparingly and improvise when needed to care for patients.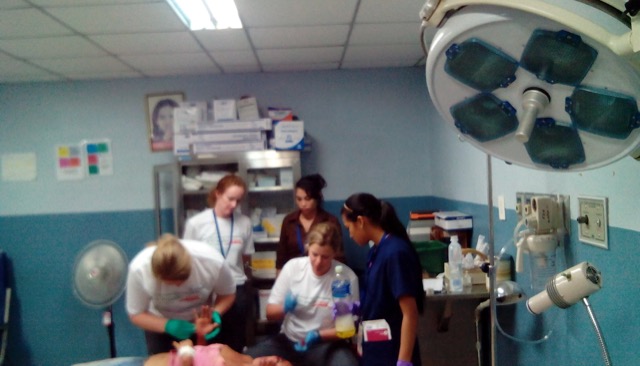 At the accommodation:  The house I stayed in was a mother and daughter.  They were pleasant and seemed genuinely interested in what we were doing and experiencing while we were in Honduras.  The mother spoke only Spanish and with my lack of Spanish speaking experience, I was surprised at how well we could communicate despite the language barrier. 

About the country:  I was surprised at how many people spoke English.  This includes both the medical staff, patients and other people we interacted with on a daily basis.  My impression from reading the website was that not many people would speak English.  I was really impressed with how gracious and welcoming the Honduran people are overall.  I was often thanked for coming when I really felt that I should be thanking them for having me in their country.
ABV: we have to lower volunteer expectations as much as possible this way volunteers are open mind to the experience.
3- What was most difficult to experience?
At the program:  It was difficult to see how the lack of supplies affected the medical teams ability to care for patients.  It was also difficult to see laboring mothers alone and in pain.  I did not realize before going to the hospital that family was not allowed in the labor and delivery area.  While helping in the emergency room, it was hard to see the patient's in pain and not being able to help them as much as I wanted to.  This was not because I was not allowed but because of my lack of experience. 
At the accommodation:  It was difficult to adjust to sharing a room with another student and not having access to Wi-Fi in my home stay.  I think this was mostly difficult because I was a little homesick and times and wanted to be able to talk with my husband more than I was able to.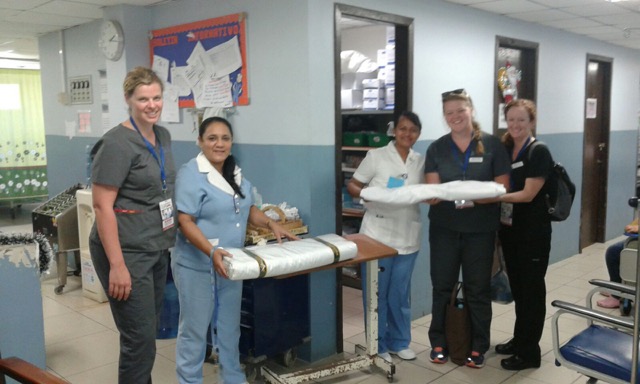 My home stay was in a separate location that was not part of the main house and at night we did not have access to main house.  This would not have been a big deal but the fresh water was in the main house so if we needed some later at night, we just had to wait until the morning.  While all of our needs (clean sheets, towels and meals) were more than provided for, I could not help but feel like I was imposing.  I don't know if this was my own insecurity or if the family I was with was overwhelmed with having 4 students at the same time. 
The country:  I had the opportunity to see some of the shantytowns while in Honduras and it was hard to see people living this way not because of the lack of material things but because of general hygiene and sanitation.
4- Any tips for future volunteers…
Clothing:  Bring clothing that is meant for hot weather and is easy to rewear.  Comfortable shoes are a must.
Donations:  Supplies for wound care especially sterile gauze and gloves are needed.  Anything that you take for granted as being readily available in a US hospital is needed in the public hospital in La Ceiba.  They also need blood pressure cuffs and pulse oximeters.
Weather:  My trip was in December so the mornings were nice with temperatures in the 70s but by midday it was warm with temperatures in the upper 80s, which felt warmer because of the humidity.  Make sure you bring lots of sunscreen if you burn easily.
4.1-Other things volunteers should know:
a.-  Read as much as you can about Honduran culture and the health system before your trip.  This will really help you manage your expectations and be prepared for what you will experience. 
b.- Be open minded and flexible and adapt to new situations
c.- Go out and experience the local culture and food as much as you can!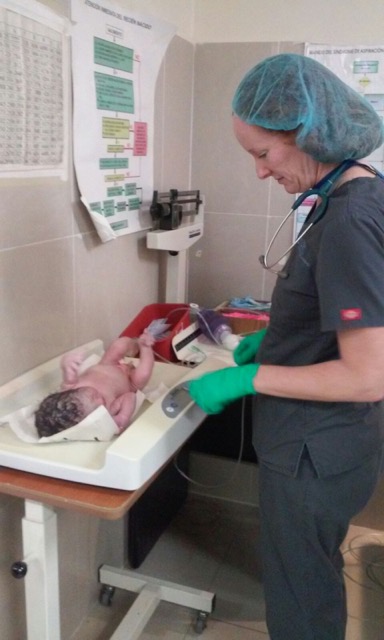 5- Personal Paragraph (ABV Program Testimonial), don't leave blank:
Honduras is a beautiful country and I cannot say enough about how welcome I have felt during the program.  After reading about a Broader View's history and testimonials from other volunteers in La Ceiba, I felt really comfortable choosing ABV.  The entire trip was a wonderful mix of medical training, language training and experiencing Honduras' through sightseeing and trying local cuisine.  It is an experience I will remember for the rest of my life.
6- How would you describe your accommodation, meals and security:
Accommodations:  Our accommodations were basic with a bed, sheets, towels, a private bathroom and a chest for clothes.  Three meals a day were provided at our home stay which were delicious but I found that I had quite an appetite while I was in Honduras and often snacked throughout the day.  We were accompanied by an ABV coordinator almost everywhere we went and were told when and where it was safe to go out on our own. 
7- What was your favorite memory of this trip?
Program:  Helping in the emergency and learning how to treat various wound. 
Country:  Getting to know the coordinator, our Spanish instructors and translators
8.- How was the ABV USA support prior traveling?
Communication was very thorough and quick prior to our trip. 
Information about what to expect while staying in Honduras was very helpful in setting some expectations for the accommodations and the program. 
9 – Are you willing to speak to other potential ABV volunteers?
I would be happy to share my experience with other volunteers.
10 – Can you tell us how did you find or know about A Broader View? 
I found out about a Broader View from the internet and from another classmate from my nursing program.