Review Volunteer Catie O'Dwyer in Kathmandu Nepal at the PreMed program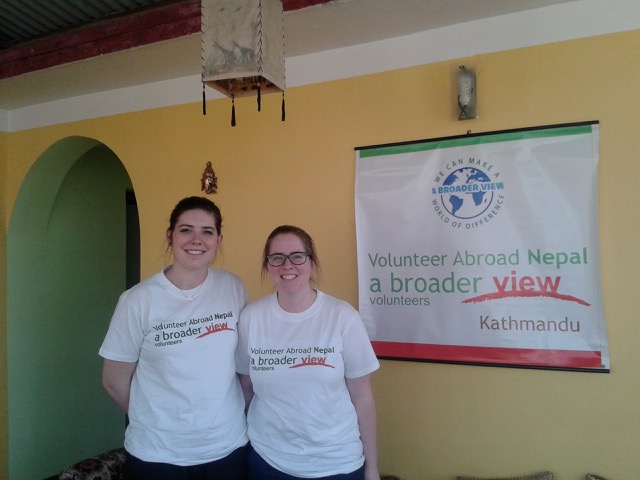 How was the local Coordinator and the staff and the support provided in-country?
The support provided in country was helpful when needed. I could always ask the local coordinator with any questions or concerns and help was always given. During my stay I became sick and everyone was very willing to help with that. I always felt as though help was there when I needed it but I was still given plenty of freedom
2. What was the most surprising thing you experienced while in the program?
The most surprising thing I experienced was the difference in weather. Nepal is very different than anywhere else I have been. It is fast passed at times but everyone is incredibly helpful and kind. I really loved the attitude of everyone I met in country.
3. What was most difficult thing you experienced while in the program?
The most difficult thing I experienced where in the program was probably the language barrier. It never impacted my experience very much but at sometimes it make communicating a little harder. It was also difficult in the hospital because it was often hard to understand what was happening until it was explained. Take the Nepalese lessons or have a cheat sheet with phrases.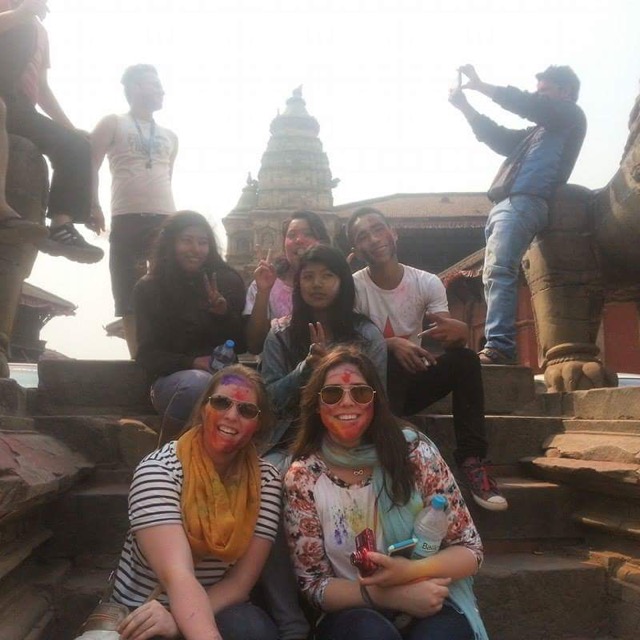 4. Any tips for future volunteers….(clothing, travel information, packing, sightseeing, donations)
I packed pretty light and I think this is a good decision. You can buy anything you have forgotten nearby your work site. It's usually warm so light but conservative clothes are best. As for sightseeing, your local coordinator can be very helpful in giving you places to go asking for a guide can be helpful as well.
4.1 Other things volunteers should know:
Kathmandu can be very dirty and polluted, depends of the neighborhood. If you are not used to the smell or smog it can be kind of hard on you. Having a scarf or something to cover your face is great, many of the locals do this as well.
5. Personal paragraph (volunteer program testimonial):
I m a college student from the USA studying business with thought of going into public health. My time at the hospital in Kathmandu was very informative and I learned a lot. The experiences I received in Nepal were great and they were incredibly valuable.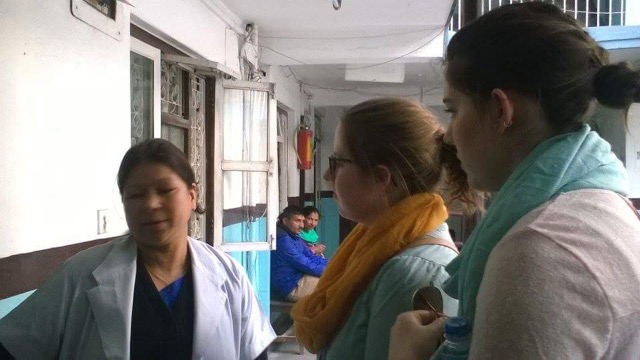 6. How would you describe your accommodation, meals, security?
Very satisfactory accommodations , were very westernized the meals were always good and security never seemed to be an issue. The room doors lock so possessions were always safe. Also the home stay does everything it can to be accommodating. The facilities come with everything you would need, including a generator for power outages.
7. What was your memory of this trip?
Overall I had a great time on this trip. I loved the country and I think I gained a lot from the hospital. What I will really remember though is the culture of Nepal and how friendly its people were my favorite memoirs is probably of holi becomes it was incredibly fun day and really showcased Nepali culture.
8. How was the information you received from ABV prior to traveling? (Emails, website, support) was there anything missing or should be included to prepare other volunteers?
I thought the information given by ABV was sufficient. I felt more than prepared for my trip and was taken by surprise by anything in country.
9. Are you willing to speak to other potential ABV volunteers about your volunteer experience?
Yes, I would be willing to speak to other ABV volunteers about my experience.