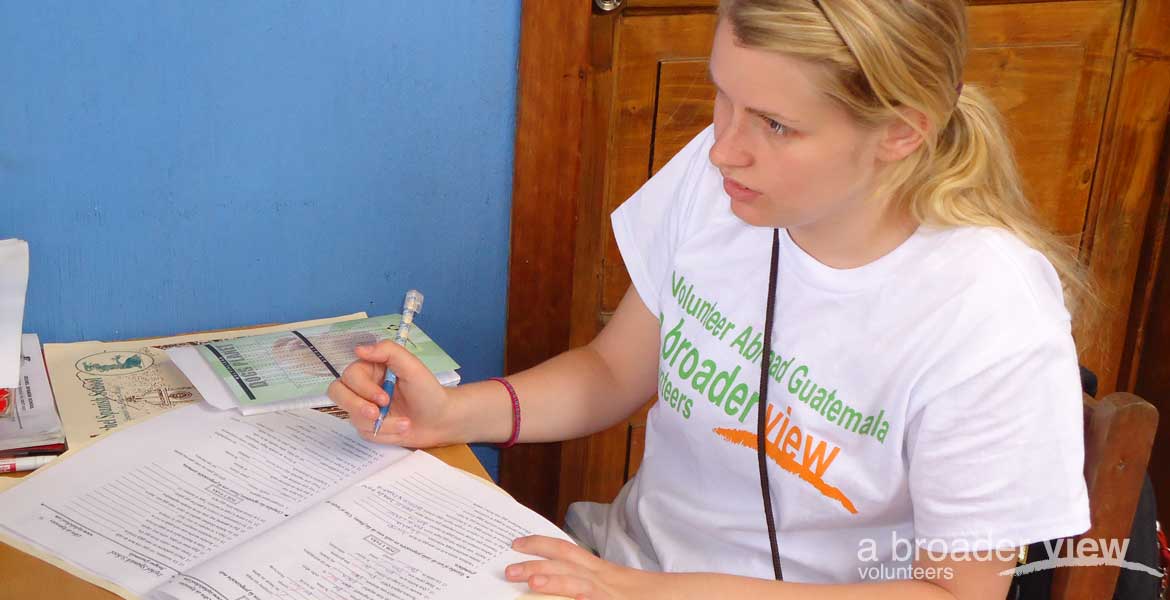 Language and Cultural Immersion
Have you ever considered going abroad to learn Spanish?
Delve into a new language! A Broader View Language & Cultural Immersion programs provide the opportunity to volunteer in a humanitarian mission (orphanage, clinic, schools) while learning Spanish at the same time.
Our Immersion programs range from one week up to one month. You can buy more lessons locally. Students at all levels are welcome.
Lessons are provided Monday to Friday, check each country for how many hours you will get, each country is different. The remainder of your day will be spent in the local orphanage, school, clinic - the project of your choice.
Choose from programs in Costa Rica, Chile, Colombia, Peru, Honduras, Ecuador and Guatemala.