When you think of Vietnam the first thing that you likely think about is the wars and the horrible economic conditions. But that's not the only thing you should be thinking. Instead, you should be thinking about some of the amazing experiences that you can have there. This beautiful country is filled with amazing scenery, white sand beaches, floating markets, hill tribes and a whole lot more. When you decide to do your volunteering in Vietnam you're going to see all of these amazing things and then some.
The culture of Vietnam has something for everyone to experience and enjoy. In fact, you're going to love trying out the new foods and exploring the architecture. Though the vast majority of the population lives in poverty, you'll find amazing people and opportunities within the country. When you travel there to volunteer you're also going to have the opportunity to work with those individuals to help make their lives even better. With two different countries to volunteer in, you'll have the same types of program offerings no matter where you choose. So, make a decision based on the ideal area for you.
Physiotherapy is one of the three programs that are available when you are volunteering in Vietnam. With this program you'll be working with children and adults who have some type of disability. This may be a mental or physical disability and you will be providing occupational and speech therapy depending on your skill levels and training. You'll be able to work with these individuals to help them develop additional skills, grow stronger and continue to become even more self-sufficient, as much as possible. You'll be working on therapy exercises and a whole lot more.
The second program is the teaching program. In this program you could be teaching any number of things to underprivileged children. You could be teaching English, hygiene, arts and crafts or even music and sports. No matter what you're teaching you're going to be having a great time and truly experiencing the whole thing with these children. They're going to have the opportunity to learn something new and have an amazing time for themselves, which is most definitely going to change the course of their future and your own. And what could be better than spending time improving the lives of children?
Finally, you could join the child care program. With this program you would be working in one of three different areas, including the children's home, the social support center and the school for disabled children. These programs all allow you to work with young people to help them enjoy themselves, get the care that they need and a whole lot more. In fact, you might even be surprised at just how much you can do to help improve their lives and just have a lot of fun in a new part of the world. Children deserve the best no matter where you happen to be, after all. So why not join a non-profit organization that's going to help.
Overview
Project length:From 2 week to 8 weeks
Project Date:Year Round
Arrival airports:Da Nang International Airport (DAD)
, Long Thanh International Airport (Vi Thanh)
Accommodation:Volunteer Hostel
Meals:Breakfast, Lunch, Dinner daily (Vietnamese food)
Vaccinations:There are no compulsory vaccinations for Vietnam required by law for travelers from Western Countries to gain entry. However vaccinations for all travelers to Vietnam are strongly recommended: Poliomyelitis, Tetanus, Hep-A, Typhoid cdc.gov
Country Info
Vietnam Introduction
Da Nang
Da Nang is a coastal city in central Vietnam known for its sandy beaches and history as a French colonial port. It's a popular base for visiting the inland Bà Nà hills to the west of the city. Here the hillside Hải Vân Pass has views of Da Nang Bay and the Marble Mountains. These 5 limestone outcrops are topped with pagodas and hide caves containing Buddhist shrines.
Vi Thanh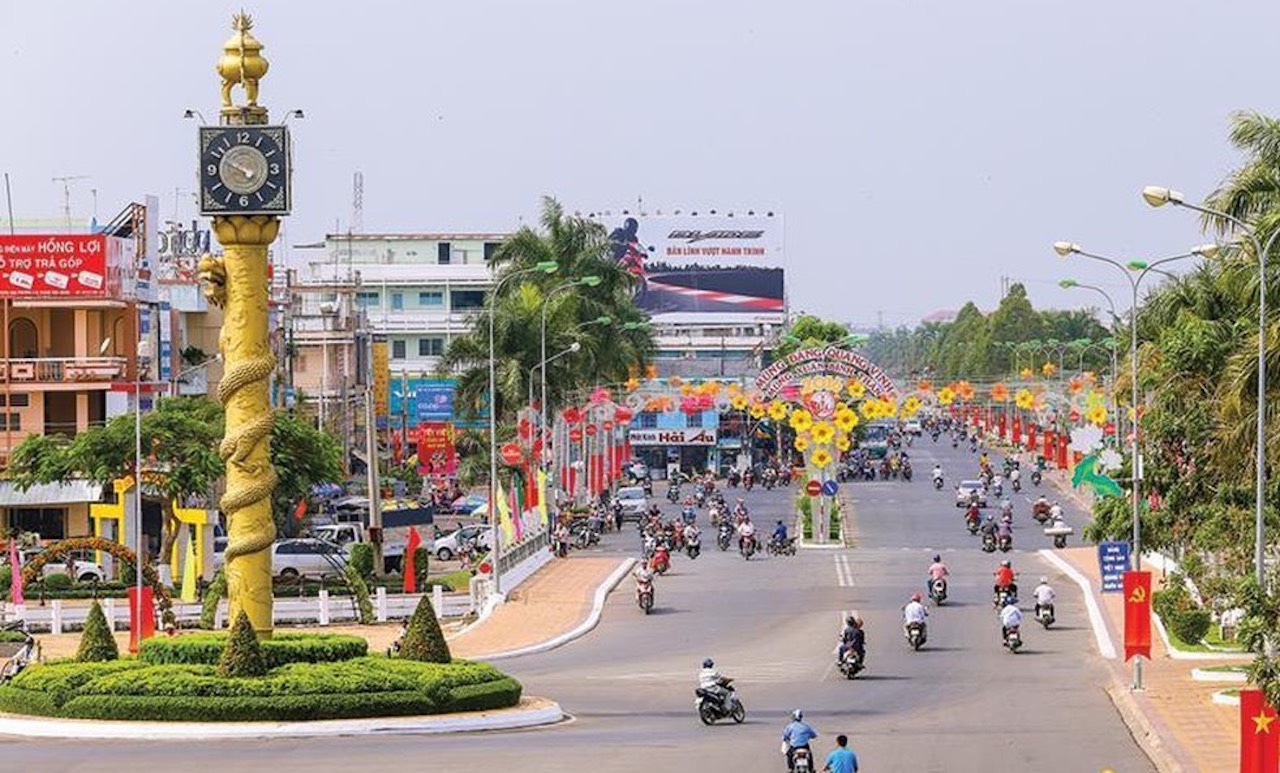 VISA STEPS TO FOLLOW:
Volunteers are required to obtain a volunteer visa to volunteer with us. We will help volunteers to obtain this kind of visa. Here are the steps for getting the volunteer visa:
Document submission:
Da Nang program: Volunteers need to submit a copy of their passport and a copy of educational degree ( high school graduation certificate OR a diploma in something OR college or university degree certificate OR a student ID) at around 45 days before their arrival
Vi Thanh program: Volunteers need to submit a copy of their passport at around 30 days before their arrival (no copy of educational degree required for Vi Thanh program as province requirements are different)

Travel details: Once volunteers have submitted their documents, they can start booking their flights at this time. Once they have booked their flights they need to let us know their travel dates in Vietnam right away. This includes arrival and departure dates. It will help us to get the visa approval suitable for their stay.
Getting the visa:
a. If a volunteer stays in the country for less than 4 weeks 28 days. They are eligible to apply for an E Visa online. Therefore, once they have submitted the required documents to us and booked their flights, they can go ahead to apply for an E Visa online. Here are some steps on getting the E Visa:
Go to the website: https://evisa.xuatnhapcanh.gov.vn/en_US/web/guest/khai-thi- thuc-dien-tu/cap-thi-thuc-dien-tu
Complete the application according to the information below
Purchase of entry: we will provide this once you are confirmed in the program
Inviting/guarantee organization: we will provide this once you are confirmed in the program
Address: we will provide this once you are confirmed in the program
Once completed with application and payment, they will send an E Visa (Volunteer Visa) to the volunteers by email a few days later
b. If a volunteer stays in the country for more than 28 days, we will help them obtain the volunteer visa by getting a visa approval letter from the Vietnamese immigration for them. Once she/he has submitted the documents, they need to book flights and let us know their travel dates in Vietnam. Based on those, we will process a visa approval letter for them. This takes a few weeks and this letter will be ready for the volunteer at around 02 weeks before their departure. With the visa approval letter from us, volunteers can obtain a volunteer visa on their arrival at the airport or other borders.
Check visa options here: Ivisa.com
Weather
What is the best time of year in Vietnam
Here are some average weather facts we collected from our historical climate data:
During the month of January and December you are most likely to experience good weather with pleasant average temperatures that fall between 20 degrees Celsius (68°F) and 25 degrees Celsius (77°F).
On average, the temperatures are always high.
A lot of rain (rainy season) falls in the month: September, October, November and December.
On average, the warmest month is August.
On average, the coolest month is January.
October is the wettest month. This month should be avoided if you are not a big fan of rain.
March is the driest month.
Coordinators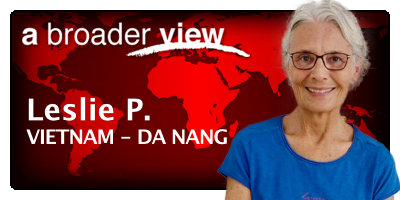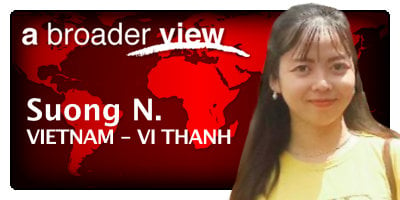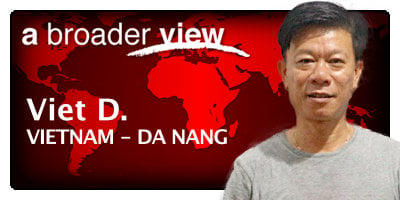 Welcome to Vietnam￰. Our names are Viet, Leslie, and we are your ABV coordinators while you are staying in Vietnam in Da Nang or Vi Tranh. Our country has one big city, Hanoi. But you will be working in different areas depending of your program. We will be ready for support 24/7 in case you need to contact me urgently. I will introduce you to your volunteer location and staff.
You are most welcome to seek my assistance and don't hesitate to ask me questions while in country.
Reviews & Multimedia
Reviews
My trip to Kenya was one of the most amazing and rewarding experiences of my life. Everyone is so wonderful there and understands that going to their country is a big culture shock for you.
This was one of the greatest experiences of my life. The kids, the staff, and the country are all incredible. I feel honored to be able to meet them all. I miss them terribly and hopefully I'll have the opportunity to see them all again!!
This trip was such an experience for me. It really open up my perspective of the world. You soon realize that being abroad changes your perspective of where you come from. I feel like we take a lot of things for granted at home.
Prices for Vietnam
Program Fees
Since A Broader View Volunteers is a 501c(3) charitable organization, You can fundraise (optional) for the expenses of the trip after you get confirmed in our programs. Prices are per person and in US dollars (US$).
| Length of program | Program Fee $USD |
| --- | --- |
| 1 week | $890 |
| 2 weeks | $1020 |
| 3 weeks | $1280 |
| 4 weeks | $1540 |
| 5 weeks | $1800 |
| 6 weeks | $2060 |
| 7 weeks | $2340 |
| 8 weeks | $2600 |
Inclusions
Accommodation: Beach Front Guest / Homestay
Meals: week 3 meals a day, weekend only breakfast Saturday
Arrival: Airport meet and greet by ABV Staff
Orientation: Project Overview and city tour on arrival
Support: Pre-trip written guide, In-country ABV staff available 24/7
Departure: ABV Staff Escorted Airport Transfer
Extra costs: Flights. Entry Visa (if applicable). Departure taxes. Vaccinations. Local Transportation. Background Check, Travel & Health Insurance (US$53 Premium plan). Laundry and Internet (US$10-15)
Extras
Tour and weekend trips
Once in country our local coordinator can help you find the most reliable and safe tour agencies for weekend trips, you can pay in cash or in most locations with a credit card. These tours are not part of the ABV fees.
Can Tho City: Can Tho is the capital of Mekong Delta and is one hour away from the volunteer house by car or bus. There you can explore floating markets and the traditional Mekong Delta lifestyle. There are many tours available in this area.
Phu Quoc Islands: Phu Quoc is an island paradise known for beautiful white sand beaches. Volunteers can take a 1 hour bus ride to Rach Gia Harbor, and from there catch a speed boat to the islands. This area is highly recommended during your stay in southern Vietnam!
Da Lat city: Da Lat is a mountainous city known for the beautiful landscape, flowers and cool weather. It is one hour flight from Can Tho International airport. There are daily flights between these two places. Our staff can help arrange this trip for you.
Ho Chi Minh City: Volunteers can spend weekends in the city taking either a 3 hour bus ride or by catching a flight from nearby Can Tho airport. Ho Chi Minh is a large, vibrant Vietnamese city with many activities for volunteers to enjoy. Spend a weekend away shopping in markets, enjoying a wide array of dining options, or visiting cultural & historical landmarks.