Are you ready to start an amazing volunteer opportunity but you're not quite sure where you want to go? If that's the case then you should absolutely look at volunteering in Zambia. You'll be able to experience some amazing culture and amazing sightseeing opportunities, but you're also going to be able to make a big difference for the people within this country. And all you need is a desire to help and a drive to push yourself outside of your comfort zone. Before you know it, you're going to be off and doing something truly wonderful.
Zambia is actually a relatively small country for the number of people who live there, over 10 million, and what you may not even realize is that it's a spectacular place. You might even be surprised at how comfortable the temperatures are and how beautiful the game reserves and national parks are. You'll find the Victoria falls here and some of the most amazing animals, especially big game animals, anywhere in the world. But if you're interested in more than just sightseeing, you're also going to want to check out the volunteer opportunities.
A Broader View has several programs that you can get involved in, depending on your interests, your skills and just where you see the most need. You'll find programs for working with children, for example, including programs that work with orphans and those that work with teaching children who are of school age and attending traditional schools. There are even programs that are designed to help improve the opportunities that are available to youth, decreasing the risk of injustice and arbitrary incarceration. No matter what you're interested in doing, you can help the youth in this country.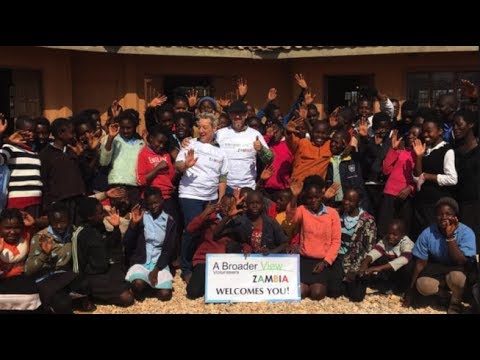 Volunteer Peru Cusco Review Katerina Kokkoris PreMed Student Program
Likewise, you can get involved helping with medical care by volunteering in Zambia. All you have to do is have a little bit of medical background and training and you could be helping these people, people of all ages, to get the care and support that they need. These programs provide actually medical treatments as well as educating the people throughout the region on basic medical care and ways that they can prevent themselves from getting sick in the first place. And no matter what level of medical training you have you'll be able to make a difference in this way.
No matter where your skills lie, this non-profit organization is designed to help you to help others. Zambia is an amazing country, but it's one that far too little is known about and that's why you're going to want to look at how you can help. Whether you're interested in helping out with the medical side of things or you're looking for a way to help the youth who need it most, you're definitely going to see some amazing opportunities in Zambia and in the different programs that this non-profit organization has to offer. A Broader View will help you to make an impact and have an amazing time while you do it.
Overview
Project Length: From 1 week to 8 weeks
Arrival Airport: Lusaka (Code: LUN)
Work Schedule: Monday to Friday 8 hours per day
Requirements: Tourist Visa
Age Limits: Minimum 17yrs or older for solo travelers.
Minimum Age: 12 to 16 yrs if traveling with parents.
Airlines: South African Air, Ethiopian, Emirates, KLM and Delta
Vaccinations: Typhoid, Malaria Medication, Hep A, Yellow Fever wwwnc.cdc.gov
Volunteering Programs in Zambia Lusaka
Medical / Healthcare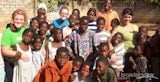 At a busy community clinic in the Chelston area of Lusaka. Experienced health care professionals as well as medical/nursing students are welcome to support the in- patient services at the clinic. Patient count can vary from day to day. However volunteers will have a physician to shadow and work with. Volunteers need to bring their own medical equipment, gloves, lab coat, medical scrubs and appropriate shoes. As a medical/nurse/dental volunteer you should expect to shadow, as well as have some hands on work. Expect to be part of a team. These program are as much about learning about universal health care, as it is to offer hands on assistance to the local medical staff who you will be working with.
All volunteers are required to pay US$70 administrative fee for clinical placement. This extra fee is collected and paid locally to the ABV staff in Lusaka.
Medical Professionals and Medical / Nursing Students: Pain Management, basic nursing care for terminally ill patients, teaching primary care givers (family) nursing procedures, counseling, HIV education and information and possible job creation.
Teaching / Child Care

Lusaka at a school project which supports orphans and provides education to vulnerable in the community and surrounding areas. The school was founded as a result of the increasing inequality and privation of the plight of the child in accessing basic education and care in rural areas outside of Lusaka.
The school has 300 students, ranging from nursery age through 7th grade. The school implemented a daily feeding program and sports club for boys and girls.
Volunteers will assist the teachers in lessons: English classes focusing on basic alphabet, athematic, geography, basic science and also be involved in after school fun activities, sports, arts and crafts and other games with the kids. Volunteer will actively assist with the feeding program helping to make and distribute meals to the children. The basic aim is to offer assistance to encourage and inspire less privileged but intelligent children in Zambia to stay in school, and assist them to lift themselves out of poverty.
School terms:
Term 1 - Mid January through early May
Term 2 - May through early August
Term 3 – September through early December.
Youth Advocacy
This is a unique opportunity to gain deep insight to the challenges facing the youth and young adults in Lusaka. Work with a grassroots advocacy organization that was established to address the injustices faced by youth including human rights issues, abuse, and arbitrary incarceration. You will work with the Country Coordinator who will supervise you throughout this portion of the program. As a volunteer you would support the joint project which will be helping juveniles that come into conflict with the law, combined with weekly assistance at a local orphanage, this project allows you to focus on supporting youth from disadvantaged backgrounds.
Some of the volunteer tasks in this program:
Orphanage support work to encourage education, equality, vocational training and ways for children to grow up and break the circle of poverty leading to injustices in their own community
Assist on case tracking & monitoring of youth who are incarcerated, to over social support and advice. Assisting lessons at the young adults education center.
Researching and writing funding reports and proposals
Participate on occasional advocacy and awareness raising training workshops
Help organize and establish an Early Childhood Development(ECD) program for the Children(Babies Behind Bars) of incarcerated mothers in Zambian prisons.
Orphanage / Child Care
At an orphanage which provides 24/7 nursing care for pre-mature and high risk infants and toddlers, most of who are orphaned or abandoned. This center provides much needed food, care, love and nurtures the children back to health. At this project volunteers hold the babies, hand feed and bottle feed babies, change diapers, play with the toddlers, help in the kitchen and laundry duties also. Another orphanage our volunteer work with have children from 4-12 years old and are provided a safe home. These children have school lessons, so expect to read books, help with English lessons, playing in the yard, helping with handicraft and other daily chores. The orphanage are located in residential neighborhoods, about 20-25 minutes' walk from the host family.
Come prepared with ideas and be a creative self-starter who can handle situations where schedules do not exist.
Volunteer Projects in Zambia Livingstone
Teaching Program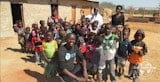 Volunteer Zambia at a rustic, community school on the outskirts of Livingstone. This school, although lacking in proper materials and trained teachers, is free of charge for children in the village. Most the children are orphans, or from very poor families who cannot afford to send their children elsewhere.
The school has over 200 students, mainly between 3-14 years old. Volunteer's will each basics like writing and reading English. Help the older students with lessons on math, science, perhaps sports activities after school. Volunteer teachers should be enthusiastic and open to a rural village setting. Expect to volunteer Monday to Friday and work alongside the local teacher to create lessons plans based on your strengths and ideas.
This is a great opportunity to support a community program, be immersed with a local host family and visit a wonderful site of Victoria Falls on your free weekend.
Medical/Health Care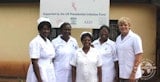 Experienced health care professionals as well as enrolled medical / nursing students are welcome. Volunteers will work under the direction of the District Health Office in Livingstone. This program gives volunteers hands-on experience working at a clinic or hospital in the Livingstone area. Aside from providing clinical assistance, volunteer will participate in on-going community outreach work. Health / Nutrition education campaign and national immunization drives may be part of the program work.
Volunteers must provide their own medical equipment; gloves, lab coat, medical scrubs and appropriate closed-toed shoes. Expect to be part of a team. These program are as much about learning about universal health care, as it is to offer hands on assistance to the local medical staff who you will be working with.
Orphanage Program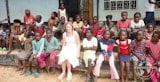 At a Children's Home near Livingstone, Zambia. The Home provides residential care for orphans and vulnerable children who have no family to look after them. Most of them have been orphaned as a result of the AIDS pandemic, which affects about 30% of adults in Livingstone.
Most of the children are school age, between 5 to 10 years old. The only condition for admission is need of care. Volunteers help the full time 'caretaker/mothers' to look after the children. Volunteer will support the Home's effort to provide a caring/homey atmosphere, encouraging the children to take part in chores and helping with homework and remedial teaching.
Volunteers are encouraged to help with English lessons, provide health talks, assist with meals time, and the daily chores and upkeep of the Home itself. Monday to Friday hours, weekends are free.
This is a great opportunity to support a community program, be immersed with a local host family and visit a wonderful site of Victoria Falls on your free weekend.
Country Info
Zambia Introduction
Are you ready to help people in need, immerse yourself in the sights, sounds and culture of a new country and have the experience of a lifetime? With poverty, disease and a lack of skilled providers putting a strain on important services such as health and childcare in developing countries across the globe, there are many corners of the world which rely on the help of volunteer travelers like yourself.
Volunteer in Zambia with A Broader View Volunteers a top rated non-profit charity organization, which works tirelessly to support our wonderful volunteers and serve the local communities where our volunteer programs are located. Placements in Zambia are based in the cities of Lusaka / Livingstone. Program placements are tailored to the volunteers different interests and skill sets, but still allow volunteers time to explore the African local culture and activities during their free time.
The type of programs in Zambia vary widely, offering everything from education to health care. Volunteers can choose between 7 program opportunities in the orphanage. International volunteer help is not only appreciated by the local community, it is severely needed by the millions of Zambians living below the poverty line. With thousands of children living and working on the streets, as is so often the case in developing countries like Zambia, our volunteer programs are designed to support the needs of local teens and children in desperate need of assistance.
Many of our volunteer abroad programs cater to underprivileged women and children's care, education and health requirements. Our extensive range of social programs near Lusaka / Livingstone, Zambia programs include: Orphanage Care, teaching, Medical, Community development, Youth Advocacy and many more.
Volunteering in Zambia is an incredibly rewarding experience. We welcome volunteers of all ages and from all backgrounds to join us. Whether you're seeking volunteer abroad programs for college students or voluntary work for over 60s, as a trusted non-profit organization which prioritizes the safety of our volunteers, we are the go-to for volunteers across the globe. We also offer customized programs with flexible arrival dates to best suit the needs of the remarkable volunteers we depend on to help us make the world a better place.
If you'd like to volunteer, Zambia is just one of the countries we've taken under our wing, supplying a steady flow of volunteers and providing year-round financial support to local projects in near Zambia. Wherever you decide to volunteer, A Broader View give you the opportunity to participate in meaningful community service work, learn a foreign language, make lifelong friends and discover that one person really can make a difference. Your search for the best volunteer abroad programs ends here – volunteer in Zambia with us and gain A Broader View of the world.
Coordinator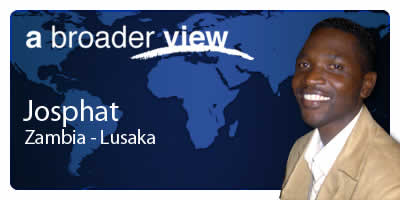 Welcome to Zambia 🇿🇲. Our Names are Josphat and Ivor we are your ABV coordinators while you are staying in Lusaka or Livingstone. Our country has one big city, Livingstone. We will be ready for support 24/7 in case you need to contact us urgently. We will introduce you to your volunteer location and staff. You are most welcome to seek our assistance and don't hesitate to ask us questions while in country.
You are most welcome to seek our assistance and don't hesitate to ask us questions while in country.
Reviews & Multimedia
Reviews
This was my second trip with ABV. Africa was an extremely different place (than Peru). However, it was lovely to see the contrast. I had a hard time adapting to the laid back attitude by the locals, but by the end of my time there it didn't even phase me.
I had a great time at the ABV Program. The whole experience was eye-opening and it was by far the best holiday I have ever had. The children taught me a lot about life and I hope I taught them a lot too.
Going to Zambia was certainly life changing and I look forward to the day I get to go back. I took this trip in the spirit of giving to others; however, the locals gave me SO much more in return.
Prices for Zambia
Program Fees
Since A Broader View Volunteers is a 501c(3) charitable organization, You can fundraise (optional) for the expenses of the trip after you get confirmed in our programs. Prices are per person and in US dollars (US$).
| Length of program | Program Fee $USD |
| --- | --- |
| 1 week | $820 |
| 2 weeks | $995 |
| 3 weeks | $1290 |
| 4 weeks | $1290 |
| 5 weeks | $1490 |
| 6 weeks | $1490 |
| 7 weeks | $1690 |
| 8 weeks | $1690 |
Inclusions
Accommodation: Home Stay
Meals: Breakfast, lunch and dinner daily
Arrival: Airport meet and greet by ABV Staff
Orientation: Project Overview and Orientation
Support: Pre-trip written guide, In-country ABV staff available 24/7t
Departure: ABV Staff Escorted Airport Transfer
Extra costs: Flights. Entry Visa. Departure taxes. Vaccinations. Local Transportation. Travel & Health Insurance. Laundry and Internet
General Information
Meals & Food
Volunteers are usually provided breakfast, lunch and dinner at their accommodation during the week and weekends (read the website for detail description of the meals or ask our staff online). Breakfast typically consists of toast, fruit, eggs, cereal accompanied with milk, tea or coffee. Dinner usually includes: meat (cow, chicken), potato, rice, vegetables, spaghetti and a variety of western food. Volunteers can be away from their accommodation mid-day so they take a lunch bag or they go back home. We recommend budgeting between US$5 and US$10 per day to purchase lunch if you don't return to the host family, let the host family know if you change the lunch plans. If you have specific dietary requirements, our local teams and home-stays can customize to you but be flexible as well.
Start Dates
Most of our programs run year round, you can start any volunteer/internship program on any day. When you apply you will lets know your start and end dates. Our programs run year round and have volunteers arriving almost every day from many different countries.
Since our programs sometimes depend on the local holiday calendar, there are brief occasions when normal programs work is suspended. For example, schools/daycares often close for long winter/summer vacations. During these times, we arrange for alternative work programs that are similar in substance to our ongoing programs, but address the short-term, direct needs of the local communities.
If you would like to arrange your start and end dates around the local holidays, please call us at 1.866.423.3258 or email us at [email protected].
Giving Matters
A Broader View Volunteers work tirelessly year round to support our volunteers, and also to serve the local communities where ABV projects are based. As a tax-exempt 501 c(3) organization A Broader View receive 100% of our funding from volunteer contributions. Through your program fee contribution our non-profit charity organization can operate beneficial humanitarian aid programs which are successful and continuous supported year round.
Local, professional full-time coordinators, placement logistics, airport pick up and departure transportation, arrival orientation, food & local accommodations, are a major part of providing a safe, meaningful volunteer experience. When you join A Broader View, you will receive pre-trip visa and vaccination support, assistance with flights, fundraising planning, through our interactive online volunteer portal. Our local partners not only benefit from volunteers valuable contributions at the project, they benefit financially with year-round monetary support from A Broader View. In the last decade A Broader View has donated over 4.5 million dollars in international aid.
By joining A Broader View you are not only helping to make a difference during your own trip, your impact will last even after you go home.