Malawi is a country that far too few people really know anything about. In fact, this small country is actually spectacular, if you decide to give it a chance. What you're going to find here is a diverse array of just about everything from culture and scenery to wildlife and more. You'll also find the third largest lake in all of Africa. Overall, there's not a lot that you won't be able to experience in this country and once you get there you'll wonder why you haven't been volunteering in Malawi this entire time.
There are three different programs available for those who choose to volunteer in Malawi. You can choose which one is the most important to you or which one you feel like you would enjoy the most. From there, you're going to have the opportunity to choose what time of year you want to travel and how long you want your program to be. All of this is going to allow you more freedom and it's definitely going to make the experience a lot more fun and personalized to what you're actually looking for.
Pre-Med/Nursing – With this program you're going to have the opportunity to work with medical personnel and doctors within the country to provide more medical care. Far too many people in the region don't have access to the type of medical care that they actually need and this can mean health conditions that wouldn't otherwise occur. You can make a difference within the country by helping the medical team already there to provide the level of medical care that's actually needed. You can do this with varying levels of medical training as well, so nurses and pre-med individuals will be able to help.
Education – If you want to work with children then this is the best way to do it. You can help in a number of different ways, even if you're not actively teaching classes for the children. Rather, you can work with vulnerable children in the school, help create community awareness campaigns and youth activities, engage in fundraising activities, teach lessons and clubs and a whole lot more. In fact, you could be doing just about anything that's related to teaching children or working within the education system. And that's only going to be the start of everything.
Orphanage Support – The final program is working with orphans within the region. These are children who have no family and who need additional help within the community. You can help them directly in the orphanage or you could be a force to help them with their education and schooling. These individuals need help to feel loved, appreciated and cared for and you can help to provide each of those things for them. You could be the force that they need to help improve their lives and keep them moving in a positive direction toward their own future. All you need is this non-profit organization to help you decide where you want to get started.
Overview
Project Length: From 1 week to 8 weeks
Arrival Airport: Chileka International Airport (BLZ)
Work Schedule: Monday to Friday 8 hours per day
Requirements: Tourist visa for a month and renewal once in country for over 5 weeks.
Age Limits: Minimum 18 yrs or older for solo travelers.
Minimum Age: 12 to 17 yrs if traveling with parents.
Airlines: United, Kenya Airways, KLM, Ethiopian
Vaccinations: Yellow Fever, Malaria, Hep A, typhoid https://www.cdc.gov/
Volunteer Opportunities in Malawi Chikwawa
Pre Medical/Nurse
We are involving in a Youth empowerment project that aims at reducing the HIV prevalence among young people through access to information and capacity building in life skills, sexual reproductive health, Leadership skills, Positive living and recreational activities. The program is targeting in and out of school young people both girls and boys in Chikwawa semi-urban and rural area.
Volunteer Tasks:
Working with people living with HIV/AIDS in the community
Conduct trainings on safe motherhood to families at community level.
Conduct screening to pregnant women at the health centers.
Conduct HIV/AIDS Home Based care
Teaching the community about community health
Train youth in sexual reproductive health and first aid
Develop business lessons
Education/Teaching
The project aims at improving access to and quality basic education. We also want to promote science subjects among students and contribute to the attainment of life skills as they will enhance decision making processes and contribute to the reduction of HIV transmission among young people. The volunteers will teach at preschools and primary schools in rural Chikwawa.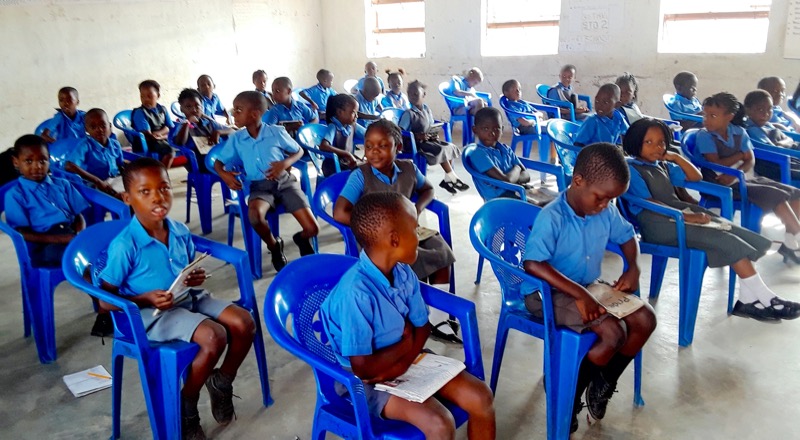 Volunteer Tasks:
Conduct Brainstorming Sessions with pupils and students in primary and secondary schools respectively.
Conduct Health Talk Clubs in schools.
Working with orphans and vulnerable children in school
Provide reading materials for young people in clubs.
Conduct community awareness campaigns for both in and out of school young people.
Organize and facilitate recreational activities for Football and Netball Trophies).
Conduct fundraising activities for youth activities.
Build the capacity of Officers in social media for enhanced information sharing, networking and resource mobilization.
Teaching in Class (Primary and preschool).
Conduct practical lessons
Conduct school clubs such HIV/AIDS clubs, environmental clubs and other that is related to young people in schools.
Orphanage Support
Providing support and care to orphans and improving their emotional situations and their level of acceptance with daily routines at the School and others within the community.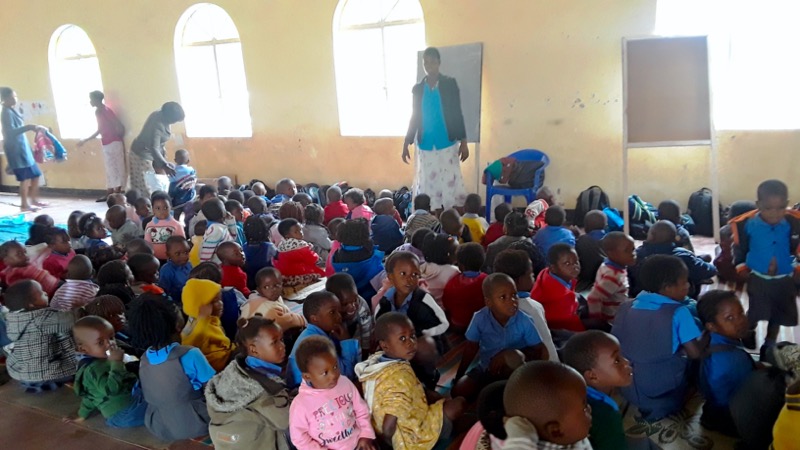 Early childhood is a crucial stage of life in terms of a child's physical, intellectual, emotional and social development. Growth of mental and physical abilities progress at an astounding rate and a very high proportion of learning take place from birth to age six. It is a time when children particularly need high quality personal care and learning experiences. We has identified that the community lacks the adequate resources to provide good quality of early childhood education. The preschools lack adequate educational resources, financial support for the teachers' allowances and the building is unsuitable for learning to take place.
A good-hearted person realizes the urgent need for caring for the children in the area. Initially time and effort is invested in establishing, registering and organizing the affairs of the orphans. We aim to create better opportunities for orphans and vulnerable children in order to develop in a stable and caring environment and to improve their life skills.
Volunteer Tasks:
It is of paramount importance to us to render services and programs that is in the best interest of every individual child.
Just as soon as you think you've seen the worst of cases, you come across yet another one. Abusers don't discriminate against colour, creed or age. Child Abuse is rife in Malawi and unfortunately not nearly enough is being done to protect the future of our country, the children. Government is shirking their responsibility when it comes to providing for destitute families therefore making it increasingly difficult for the poorest of the poor to survive.
Abuse & Poverty are the main contributing factors to street children and abandoned baby statistics in our country. Volunteers will get first hand activities such as baby minding and cleaning the house. Other activities will be mentioned with consultation with volunteers as well as matron consultation what exactly needs to be carried out during the work camp.
Country Info
Malawi Introduction
Chikawawa Introduction
Chikwawa district is a region located in the Southern Region of Malawi. It is situated on the west bank of the Shire River approximately 48 kilometers south of Blantyre. The city holds about 6,114 people, a large portion of them working as farmers, shop keepers, tailors, hairdressers, or bicycle taxi drivers. Chikwawa district is one of the lowest income regions in the country, with many people carrying burdens related to health and wealth inequalities. Due to these wealth gaps, there is low funding and availability for human resources of government programs in the district. Low wages and financial resources for crucial institutions like schools and health facilities lead to inefficient systems which plague the district's health and education. In addition, low fund availability for these programs leads to low employment and job development.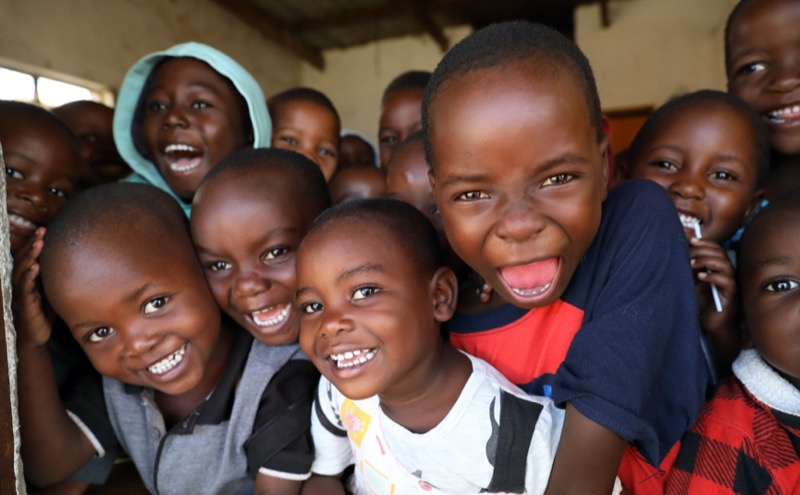 Though English is the official language of the country, most people in Chikwawa speak Chichewa. In addition, most citizens in the region practice Christianity and the volunteer can expect to see this religion ingrained in the culture of the area. The citizens of Chikwawa are extraordinarily friendly and happy to practice their English or speak to newcomers as they are developing their Chichewa. Volunteers will be lucky enough to share their meals with a host family each day. The food in Chikwawa often consists of a staple of nsima (maize) or rice with vegetables and beans. These foods can be purchased by bargaining at open markets in the local area.
Chikwawa actually means 'valley' in Chichewa and therefore tends to be flat throughout the region. Due to this low elevation and the heat of Malawi, Chikwawa tends to be an especially hot region of Malawi. In order to distract oneself from the heat in the hot months, there are quite a few places to visit on the weekend. Majete Wildlife Reserve is located just next to Chikwawa and offers exquisite wildlife safaris. One can also visit Nchalo, which holds restaurants, shops, and the sprawling Nchalo sugar plantations. Nchalo is just a 30-minute minibus ride from the accommodation and also holds the closest ATM.
Coordinators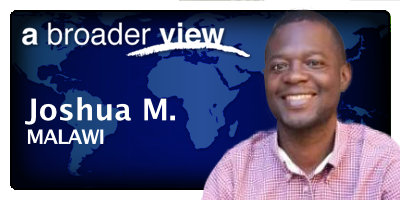 Welcome to Malawi. My name is Joshua and I'm your ABV coordinator while you are staying in Malawi Chikwawa. Our country has one big city, Lilongwe. I will be ready for support 24/7 in case you need to contact us urgently. I will introduce you to your volunteer location and staff. You are most welcome to seek our assistance and don't hesitate to ask us questions while in country.
You are most welcome to seek our assistance and don't hesitate to ask us questions while in country.
Reviews & Multimedia
Reviews
My trip to Kenya was one of the most amazing and rewarding experiences of my life. Everyone is so wonderful there and understands that going to their country is a big culture shock for you.
This was one of the greatest experiences of my life. The kids, the staff, and the country are all incredible. I feel honored to be able to meet them all. I miss them terribly and hopefully I'll have the opportunity to see them all again!!
This trip was such an experience for me. It really open up my perspective of the world. You soon realize that being abroad changes your perspective of where you come from. I feel like we take a lot of things for granted at home.
Prices for Malawi
Program Fees
Since A Broader View Volunteers is a 501c(3) charitable organization, You can fundraise (optional) for the expenses of the trip after you get confirmed in our programs. Prices are per person and in US dollars (US$).
| Length of program | Program Fee $USD |
| --- | --- |
| 1 week | $820 |
| 2 weeks | $995 |
| 3 weeks | $1290 |
| 4 weeks | $1390 |
| 5 weeks | $1490 |
| 6 weeks | $1590 |
| 7 weeks | $1690 |
| 8 weeks | $1790 |
Inclusions
Accommodation: Volunteer Lodge. With western facilities indoor: Shower/bathroom
Meals: Breakfast, lunch and dinner daily
Arrival: Airport meet and greet by ABV Staff
Orientation: Project Overview and Orientation
Support: Pre-trip written guide, In-country ABV staff available 24/7
Departure: ABV Staff Escorted Airport Transfer
Extra costs: Flights to Malawi. Entry Visa and renewal for over 4 weeks. Departure taxes. Vaccinations. Local Transportation. Travel & Health Insurance. Laundry and Internet.
Extras
Tour and weekend trips
Once in country our local coordinator can help you find the most reliable and safe tour agencies for weekend trips, you can pay in cash or in most locations with a credit card. These tours are not part of the ABV fees.
Wildlife Safari: Majete Wildlife Reserve and Lengwe National Park are both easily accessible from Chikwawa- wildlife viewing can be done from the comfort of a game viewing vehicle or on a bushwalk for the more adventurous. You can also experience village life and culture and enjoy the music, dancing and traditional cooking of Malawi.
Climb Mount Mulanje: Mount Mulanje is the highest mountain in Malawi (over 3000m) and is one of the most beautiful mountain areas with its dense green valleys and dazzling waterfalls. There are a number of 2/3 day hikes you can undertake in the area.
Visit Lake Malawi: Spend a weekend in Mangochi on the shores of Lake Malawi - relax by the lake, go kayaking or snorkeling!
Explore the Zomba Plateau: Go hiking in the Zomba plateau - with wild vegetation, criss- crossed by streams with tumbling waterfalls and still lakes. There are a number of trails to be explored and guides can be hired.
Festivals and Festivities
Chilimike
The Chilimike celebrations are Malawi's New Year festivities, enjoyed on January 1 as a public holiday. As in the rest of Africa, the revelry begins on New Year's Eve with street parties, traditional music, fireworks and lots of eating and drinking.
Martyrs Day
Martyrs Day is held annually on March 3, which commemorates those who lost their lives during the struggle for independence which began with the uprising against British colonial rule.
Easter
Christianity is the dominant religion in Malawi, with Holy Week its major festival. Held in March/April depending on the Gregorian calendar, the period is marked by processions and church services, and Good Friday and Easter Monday both public holidays.
Kamuzu Day
Malawians are very proud of their comparatively new country, with Kamuzu Day in May a celebration of the life and work of their first President, Dr. Kamuzu Banda.
Republic Day
Held in July, Republic Day is a national holiday for Malawi people to celebrate its emergence as a democratic republic on July 6, 1964.
Malapenga Dance Season
Beginning in August, the Malapenga Dance Season is a traditional celebration of one of Malawi's most iconic dance forms. Exhibitions take place all over and are some of the most-loved demonstrations of the country's rich heritage.
Lake of Stars Festival
Held along the shore of Lake Malawi in October, this spectacular four-day event is featured on the global music festival calendar, showcasing both Malawian artists and international guest bands with styles ranging from reggae, Afropop and traditional folk to famous global DJs. Proceeds are donated to local charities.
Blantyre Arts Festival
This newly created event takes place every November in Malawi's largest city and showcases traditional and modern theatre, dance, poetry and the visual arts in venues across the area.
Christmas
General Information
Meals & Food
Volunteers are usually provided breakfast, lunch and dinner at their accommodation during the week and weekends (read the website for detail description of the meals or ask our staff online). Breakfast typically consists of toast, fruit, eggs, cereal accompanied with milk, tea or coffee. Dinner usually includes: meat (cow, chicken), potato, rice, vegetables, spaghetti and a variety of western food. Volunteers can be away from their accommodation mid-day so they take a lunch bag or they go back home. We recommend budgeting between US$5 and US$10 per day to purchase lunch if you don't return to the host family, let the host family know if you change the lunch plans. If you have specific dietary requirements, our local teams and home-stays can customize to you but be flexible as well.
Start Dates
Most of our programs run year round, you can start any volunteer/internship program on any day. When you apply you will lets know your start and end dates. Our programs run year round and have volunteers arriving almost every day from many different countries.
Since our programs sometimes depend on the local holiday calendar, there are brief occasions when normal programs work is suspended. For example, schools/daycares often close for long winter/summer vacations. During these times, we arrange for alternative work programs that are similar in substance to our ongoing programs, but address the short-term, direct needs of the local communities.
If you would like to arrange your start and end dates around the local holidays, please call us at 1.866.423.3258 or email us at [email protected].
Giving Matters
A Broader View Volunteers work tirelessly year round to support our volunteers, and also to serve the local communities where ABV projects are based. As a tax-exempt 501 c(3) organization A Broader View receive 100% of our funding from volunteer contributions. Through your program fee contribution our non-profit charity organization can operate beneficial humanitarian aid programs which are successful and continuous supported year round.
Local, professional full-time coordinators, placement logistics, airport pick up and departure transportation, arrival orientation, food & local accommodations, are a major part of providing a safe, meaningful volunteer experience. When you join A Broader View, you will receive pre-trip visa and vaccination support, assistance with flights, fundraising planning, through our interactive online volunteer portal. Our local partners not only benefit from volunteers valuable contributions at the project, they benefit financially with year-round monetary support from A Broader View. In the last decade A Broader View has donated over 4.5 million dollars in international aid.
By joining A Broader View you are not only helping to make a difference during your own trip, your impact will last even after you go home.