You can make difference in a country that sees far too many children suffering day after day. In Bolivia, there are a number of children living in orphanages and poverty. There are even more living on the streets, homeless or abandoned. But you can make a difference for those children and so many more with missionary trips in Bolivia. All you need to do is volunteer with A Broader View and you can start making a difference for these children who need it most.
Bolivia is a beautiful country where you'll find some amazing sightseeing. You'll be able to explore mountains, volcanoes and far more. It's also considered a World Heritage Site and has some spectacular buildings and architecture. The whitewashed look of the buildings and the colonial style architecture are truly spectacular, and the wide range of different cultures that call this country home will make it even more fun to explore on your own. With any of the programs offered through A Broader View, you will be able to spend plenty of time exploring and enjoying this country on your own even alongside a volunteer program.
The best part of missionary trips in Bolivia is being able to make a difference for the people who live there. You'll be able to choose between programs that are designed to give back to the children of the community or those that are designed to help those who need medical care, but either way you can rest assured that you're making a difference and that the people in this country are more than happy to see you and to enjoy the help that you're providing. All you need to do is choose which program fits you the best.
Programs that are designed to help children work with both small children in orphanages and older ones on the streets. Not only that but they work with children who are currently in school and in need of assistance. Each of these programs are designed to help educate children as well as providing them with opportunities to play and enjoy themselves. It's all about making a difference in their lives and making sure that the children you're working with are able to prepare for their futures but also continue to enjoy being children at the same time.
Other programs revolve around medical support and help for those who live in the country. These programs are designed for pre-med students and can provide help to children living with disabilities as well as to those in need of psychiatric help. It's an amazing opportunity to give back to people who really need it, especially within Bolivia. These are people who aren't able to get the help that they need in any other way, and yet you can make a huge difference. All it takes is a little bit of medical training and a desire to help the most vulnerable people around. You're going to be making a huge impact on their lives.
Overview
Project length: From 1 week to 12 weeks
Arrival airport: Sucre (Code: SRE)
Work schedule: Monday to Friday 6 to 8 hours per day
Requirements: Police Check/Clearance report
Optional: Spanish Immersion Lesson.. read more
Age limits: Minimum 18yrs or older for solo travelers.
Minimum Age: 12 to 17 yrs if traveling with parents.
Airlines: Latam, American, Boliviana
Vaccinations: Routine Vac, Hep-A and Typhoid wwwnc.cdc.gov
Volunteer Opportunities in Bolivia Sucre
Language & Cultural Immersion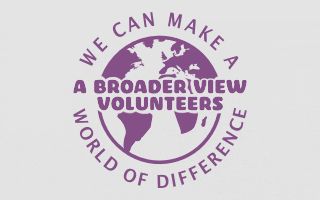 Volunteer Bolivia delve into a new language! Learn Spanish, brush up on your existing knowledge or enhance your skills while being immersed in a community project in Sucre. Live with a local host family, be part of of a community led service project all while learning Spanish.
Language immersion includes half day Spanish lessons (15 hours per week). Immersion program is available from one week to one month. Language Immersion program is combinable with any of our Sucre based volunteer projects. Language lessons are given by local tutors. Lessons focus on conversation practice, grammar, vocabulary and will be customized based on your Spanish levels.
Orphanage Program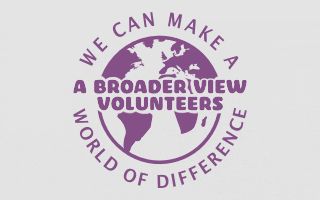 If you want to work with babies and smaller children, this residential care center is home to children between the ages of 0-6 years. This is a well-maintained residential home in Sucre, for children who are waiting to be adopted.
The professional staff provide guidance to our volunteers, who are very much in demand to help with the day to day activities. The center needs self-starters who are engaging with small children, and able to keep up the quick pace!
The job of a volunteer usually requires listening to children, offering comfort when needed, and resolving minor spats and squabbles. Often, volunteers help with preparation, serving and cleanup of snacks or meals. Volunteers help in all aspects of daily life: helping with bathing, feeding the children, getting meals prepared, reading stories, playing games and basically providing one on one attention to these little children. The orphanage is located about 20 minutes from downtown Sucre.
Most needed donations: baby diapers, powdered milk, children's vitamins and cold medicine, educational toys, games, crayons, pencils, coloring books, children's Spanish books and music.
Child Care Kindergarten

Volunteer in a local kindergarten located in Sucre. The fundamental aim of the school is to educate the children in a safe and secure atmosphere and to prepare them for the future. The center encourages the cognitive development of the children, to prepare them for starting primary school. At the school the children are provided education and the staff help the children develop attitudes towards personal responsibility, autonomy, respect, and creativity.
Most of the children attending this school come from low-income families. There are currently over 300 children between the ages of four and five years old. With over 40 children per room, volunteers help the qualified teachers with care of the children. You will assist teachers in their classes by helping the children to draw, cut with scissors, teach songs, letters, numbers, play with the children during recess, take them to the bathroom, wash their hands, etc.
Most needed donations: pencils, story books in Spanish, colored pens/crayons, notebooks, educational games, maps, baby diapers, powdered milk, children's vitamins and cold medicine, educational toys, games, crayons, pencils, coloring books, children's Spanish books and music.
Child Support Center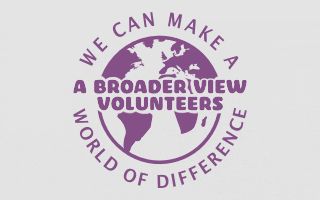 People who dedicate time and energy at a daycare center have an opportunity to make an important difference in the lives of underprivileged children. This setting can be challenging, but it is rewarding for people who enjoy interacting with children and guiding them as they grow and learn. Volunteers usually perform a variety of duties as they assist a daycare supervisor, teacher or primary caretaker.
This day-care center is in the Villa Margarita neighborhood and operates on a Monday to Friday schedule. There are approximately 30 children, mostly from single mother homes and low-income families. The center provides care to the children as their parents work in the nearby marketplaces and shops. Most of the children are babies, toddles and pre-schools from ages 0-4 years old.
Volunteers will help with meal preparation, changing diapers, feeding babies and also play time with the preschoolers. Volunteers need to be enthusiastic and self-starters willing to jump in and help in any manner needed of them.
Most needed donations: children vitamins, cold medicine, colored pens/crayons, notebooks, educational games, diapers, children toys, Spanish books and music.
Street Kids / Youth Program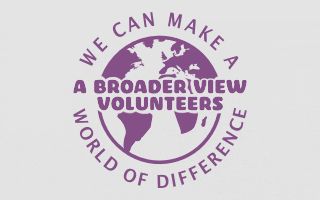 This program is dedicated to assisting abandoned, homeless and at-risk youth in Sucre. Presently, there are approximately 65 adolescent males between the ages of 6 and 17 years old residing at the center. The primary goal is to meet the needs of local youth by providing essential wraparound services in a compassionate environment.
The teen residents are provided safe accommodations, three meals per day, educational materials and resources to empower them for a better life. The focus includes as much on health and wellness information as with providing education and employment resources.
This is a challenging program but can be extremely rewarding. The center provides an open door to youth seeking new experiences and new opportunities. The program focuses on improving academic success, giving all youth the skills they need to become the leaders of tomorrow, exposing kids to the world of art and music, giving them a safe place for social recreation, keeping them fit and healthy and giving them a place to take safe chances for new experiences and opportunities.
Volunteers are encouraged to introduce skills and activities such as sports, basic mechanics, music/arts, academic support, and basic technology (computer skills
Most needed donations: English/Spanish dictionary, all school supplies, vocabulary books, puzzles, personal hygiene products such as toothpaste, shampoo and cleaning supplies like soap/deodorant.
Pre Medical / Pre Nurse Psychiatry Program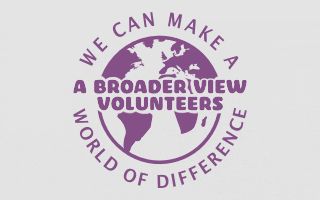 This is an opportunity for pre-medical/nursing health students, as well as pre-medical and student nurses interested in a health career to work in Bolivia's only Psychiatric Hospital, located in Sucre.
Volunteers will support the health care efforts to a group of people often forgotten in Bolivian society. The hospital cares for up to 350 patients of all ages, but on this project, you will mainly be working with adults.
As a volunteer, you will work alongside permanent medical staff, as well as Bolivian volunteers, many of whom are based at the hospital for part of their medical training. This is a fantastic way to gain experience in a supported environment.The patients at the hospital need a lot of stimulation, support and attention. Since it is the only psychiatric hospital in Bolivia, many of the patient's families live a long way away, and as such they rarely receive visitors.
Volunteers assist the medical staff with occupational therapy and physiotherapy. You will also spend a lot of time taking part in activities with the patients to ensure they are constantly stimulated and motivated throughout the day. Games, didactic materials and general interaction through conversation are all important. There is also a garden and vegetable patch that you will work on with the patients.
Volunteers will focus in the area of care for elderly people. These patients need a great deal of support and are often unable to walk or feed themselves. You will spend time assisting with care such as feeding, but also organizing stimulating activities and simply spending time talking to the patients and accompanying them on walks. These activities help to ensure the patients are mentally and physically stimulated as much as possible.
Most needed donations: secondhand clothing for adults, diapers, vitamins, first aid basic items.
Medical / Nurse Rehabilitation Center
Many of Sucre's health care facilities are critically understaffed and underfunded. The hospitals are overburdened with patients, many of whom have illnesses preventable by basic hygiene and healthy living practices. International medical volunteers fill a necessary gap.
Medical and nursing trained providers work to support a local institution which specializes on rehabilitation hospitalization focused on disabled and handicapped children. There are approximately 170 children residents at the hospitals. Most of these children have limitations which do not allow them to return home. Some are abandoned or orphans, and due to their limitations, they are unable to live at an orphanage.
Movement is vital for their physical and mental growth, general health and overall wellbeing. Physiotherapy is a main focus to help the development of children's motor skills and help with the improvement in strength and endurance. Areas of focus include the rehabilitation clinic for children, horse therapy project and also residential support to the children patients.
Requirements: Spanish proficiency, medical/nursing/health certification. Compassion, understanding, a desire to help in that area, friendly, and always to have a big smile.
Volunteer Opportunities in Bolivia La Paz
Spanish Immersion Lessons
Volunteer Bolivia Delve into a new language. This is a great opportunity to take Spanish lessons while being part of a community project in La Paz. Be fully immersed in Bolivian culture, learn Spanish, live with a local host family, all the while contributing to the volunteer project.
Spanish lessons are half day while you volunteer the other half day. Lessons from 1 to 4 weeks, 20 hours a week, if you need more lessons you can pay locally to our coordinator. Language Immersion classes can be combined with any of the La Paz based volunteer projects: teaching, physical therapy, childcare support, Sports and animal rescue. Language lessons are given by local tutors. Lessons focus on conversation practice, grammar, vocabulary and will be customized based on your Spanish levels.
Child Care / Nursery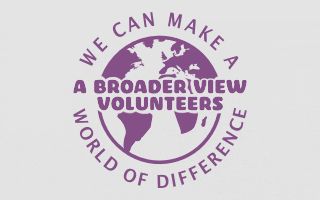 This nursery is a happy community child care centre for 60-80 local indigenous children from poor backgrounds, aged six months to four years. It was set up by local women to provide high quality early education in a safe and nurturing environment that also respected their culture and to enabled women to take up jobs outside their homes to sustain their families.
The role of the volunteers is to give practical support to the local indigenous women who work in the nursery. Volunteers provide educational support with the Montessori based curriculum, preparing additional activities and lessons to reinforce certain aspects of language development, social skills etc. Some volunteers also help in the busy kitchen, to prepare wholesome and nutritious meals and work in the Nursery Green House. Our role is not to impose our outside skills and experiences on the local women educators, but rather to build relationships of trust and to work with them to empower them.
Program Open: from last week of January to last week of November
Local transportation: 10 minutes by bus US$0.50 each way, by Cab US$1.50 each way
Requirement: It is not necessary to have Spanish language skills, but of course basic Spanish always helps. This project is a great place to learn / improve your Spanish.
Hippotherapy Rehabilitation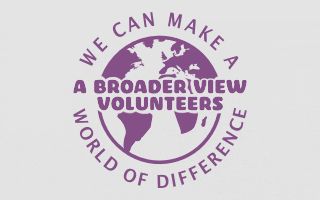 This center is a unique and magical place that provides healing support and therapy to children with special needs using horses. This centre provides hope and opportunities for so many families who often face discrimination and poverty in a society that shuns disabilities. This Centre has opened its doors to children with a wide spectrum of needs and capacities, such as children with cerebral palsy, downs syndrome, autism and those who have suffered emotional trauma.
This center is supported by a dedicated team, made up of horse trainers, physiotherapists, psychiatrists who provide physical and emotional therapy on site to the children and support and advice to their parents. There are also many Bolivian students who volunteer here as part of their university course and this means that this is a great place for international volunteers to meet students and other Bolivian professionals.
Description of volunteer activities: There are many different areas where volunteers can help us. We welcome people with specialized skills such as horse riding instructors, physical therapists, occupational therapists, teachers, and physiologists and also people who simply love children and horses. Volunteers can participate in the therapy sessions and also in the care of the horses (grooming, exercising, mucking out etc) and general maintenance of the centre. We welcome everyone who shares our dream of a more inclusive society where each person can reach their potential and their rights are respected.
Project Notes:
We accept volunteers from the 2nd week of January to the mid December.
Transportation: by bus from volunteer accommodation is approx 40 minutes by local bus (approx.US$1 each way or by 14 minutes by cab (USD$5 each way)
It is not necessary to have Spanish language skills, but of course basic Spanish always helps. This project is a great place to learn / improve your Spanish.
Animal Rescue Center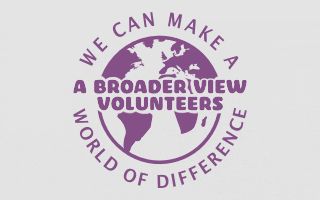 Our volunteers work alongside the animal care shelter team on a program which improves the quality of life for the animals and birds, many of which have survived trafficking or abuse and come to the center as a refuge.
The zoo is set in a beautiful valley and you will work alongside a multidisciplinary team that is enthusiastic and committed to promoting the welfare and the protection of animals in Bolivia through environmental education and also the animal enrichment program.
Description of volunteer and internship activities:
This volunteer placement provides a very unique opportunity to interact more closely with animals than you are normally able to have by just visiting the center, and to learn fascinating information about many unique species. For safety reasons volunteers are never expected to interact closely with any of the larger or more dangerous species.
Volunteers create enrichment "toys" for the animals as stimulation and to increase their wellbeing.
Volunteers participate in feeding activities.
Volunteers work in the kitchen to prepare the nutritious food.
Volunteers also contribute to environmental education programs supported by the zoo directed at school children and families.
Volunteers help with the maintenance and landscaping of the zoo.
Volunteers create enrichment "toys" for the animals as stimulation and to increase their wellbeing.
Volunteers participate in feeding activities.
Volunteers work in the kitchen to prepare the nutritious food.
Volunteers also contribute to environmental education programs supported by the zoo directed at school children and families.
Volunteers help with the maintenance and landscaping of the zoo.
Internships and Professional Volunteers with Expertise in Related Fields
The center can support internships and professional practice of students and research that furthers the objectives and enriches our work. These internships and professional placements may cover the following tasks:
Support in the animal hospital
Contributing to research programs, such as observing behavior of animals in certain settings or when the environment is changed.
Giving talks and delivering information to multidisciplinary staff and professionals on issues related to zoology, animal medicine, conservation, and animal welfare, education for conservation.
Project Notes:
We accept volunteers from the 2nd week of January to the mid December.
Transportation: by bus from volunteer accommodation is 10 minutes by local bus (approx.US$0.50 each way or by 5 minutes by cab (USD$1.50 each way)
It is not necessary to have Spanish language skills, but of course basic Spanish always helps. This project is a great place to learn / improve your Spanish.
Children Support / Refuge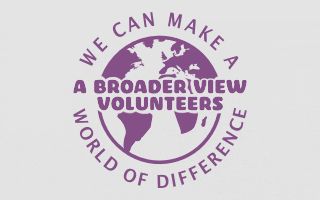 Volunteers supports girls and boys (approximately 20 but this number may fluctuate) who are staying in a small residential home. Many of these children have suffered violence and abuse and are in a very fragile situation. They live with their mothers, who are undergoing the final stages of a year-long therapy program for drug and alcohol dependency. The refuge which is located in a pleasant residential friendly house that is managed by a small team of dedicated professional who will welcome you with open arms and you will soon feel very much at home here in this community.
Role of Volunteers
Volunteers run recreational and therapeutic sessions which draw on their own skills and experiences – for example through art, music, dancing, sports activities. Although there are reasonable restrictions regarding the appropriateness of activities for these vulnerable children, this project provides volunteers with the most creative freedom and opportunity to use their personal skills. Volunteers are in charge of designing and planning one to two hour activity sessions and the children hugely enjoy the variety of activities they receive from different volunteers.
Project Notes:
Transportation: by bus from volunteer accommodation is 10 minutes by local bus (approx.US$0.50 each way or by 5 minutes by cab (USD$1.50 each way)
It is not necessary to have Spanish language skills, but of course basic Spanish always helps. This project is a great place to learn / improve your Spanish.
Teaching / Education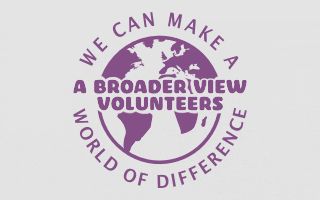 We need volunteers to teach English in our village schools. The students are very enthusiastic and the classes serve as a cultural exchange between the students and volunteers, where the students present and share their culture and identity, as well as having the opportunity to learn about similarities and differences with foreign cultural practices.
The objectives of these classes are: to increase their vocabulary, to promote their interest and appreciation about cultural practices and customs in Bolivia and across the world, and finally to promote self-esteem of students to express themselves in front of a group. Girls, especially benefit from these workshops. They are often shy and do not speak up in class in formal classes, but with our focus on gender equality and inclusive participation, our volunteers encourage them to speak up and speak out. We have seen over the years how students that have participated in our courses have gained employment or become entrepreneurs in the flourishing tourism sector in the village. During the year, in response to expressed requests from community groups we may also set up courses for adult learners.
Role of Volunteers:
To prepare and implement English classes for groups of 15 to 30 children (including preschool, primary and high school levels) and occasionally adults living in the community. This requires great organizational skills and we will ensure you have enough time to prepare well-structured classes. You will need to be innovative as materials may be limited. Volunteers usually work in pairs or buddy up with Bolivian volunteers.
Project Notes
We accept volunteers from the 2nd week of January to the mid December.
The schools are located in different areas – most are very close by (even walking distance) but sometimes we respond to expressed needs in more rural areas. Transportation: by bus from volunteer accommodation is between 10-30 minutes by local bus (approx.US$0.50 each way or by 5-15 minutes by cab (USD$1.50 – USD$5 each way)
Sports Social Work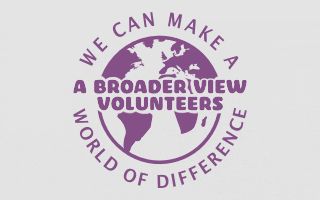 Football is the national sport in Bolivia but until recently it was exclusively for boys. Up Close Bolivia supports footballs school in La Paz that aim to integrate boys and girls, fostering not only technical expertise but also key values around team work, gender equity and communication. Each school works with approximately 30 to 50 children aged 5-15 years of age.
The football schools are situated in nearby neighbourhoods about 30 minutes from the volunteer houses and cater for children, many from low income families, from across the city.
Role of the Volunteers
You will work alongside local coaches in leading and supporting training sessions with boys and girls.
You can introduce new drills and games and tie these into education around team work, gender equity and good communication.
Project Notes
We accept volunteers from the 2nd week of January to the mid December.
The schools are located in different areas. Transportation: by bus from volunteer accommodation is 30-45 minutes by local bus (approx.US$1 each way or by 15-20 minutes by cab (USD$5 each way)
Community Service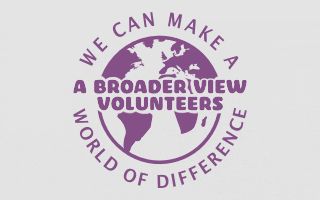 We work with community organizations using art and particularly community murals and occasionally theatre and workshops etc. – to raise awareness about local sustainable and ecological development, and on specific issues such as recycling, human rights, animal welfare and gender equity etc, responding to the interest of the local community groups or schools we are working with.
On a regular basis, we also offer our services to local organizations and schools to improve and clean up the environment, this may involve tree planting, rehabilitating classrooms or community centers, clearing rubble, rehabilitating playgrounds and schools, amongst other activities.
These projects are a great way to see a concrete action during a limited period of time and to leave a visible legacy in our community. When the project is completed we organize a celebration and thanksgiving ceremony with the volunteers, members of the community and local leaders.
Project Notes for Groups
We accept volunteers from the 2nd week of January to the mid December.
The projects we support are located in different areas, usually within walking distance from the volunteer accommodation. Transportation: by bus from volunteer accommodation is 30-45 minutes by local bus (approx.US$1 each way or by 15-20 minutes by cab (USD$5 each way)
No Spanish required.
Country Info
Country Details

Bolivia is a traveler's dream! Small communities, a unique culture, beautiful surroundings without the typical tourist crowds. However, the country is still plagued with oppressive poverty, and a lack of skilled providers which puts strain on important human services such as healthcare, education, and child services.
Volunteer in Bolivia with A Broader View Volunteers. Our top-rated USA non-profit charity organization works tirelessly to support our wonderful volunteers and serve the local communities where our volunteer programs are located. Our volunteer programs are based in the city of Sucre. Program placements are tailored to our volunteer's interests, skill sets, Spanish abilities and availability.
Our volunteers offer hands-on, capable support in areas of need. In Bolivia, millions of people are living well below the poverty line. Street kids and homelessness is a huge problem in Bolivia. Our ABV volunteer programs are focused on supporting the needs of local teens and children in desperate need of assistance.
Volunteering in Bolivia is an incredibly rewarding experience. We welcome volunteers of all ages and from all backgrounds to join us. Whether you're seeking volunteer abroad programs for college students or voluntary work for over 60s, as a trusted non-profit organization which prioritizes the safety of our volunteers, ABV has a lot to offer!
A Broader View give you the opportunity to participate in meaningful community service work, learn a foreign language, make lifelong friends and discover that one person really can make a difference. Your search for the best volunteer abroad programs ends here – volunteer in Bolivia with us and gain A Broader View of the world.
Volunteering in Bolivia Sucre
Founded around 1540, Sucre is considered Bolivia's most beautiful city. Whitewashed buildings, colonial architecture and colorful patios surrounded by mountains, make Sucre a great place to visit or learn Spanish. Sucre has a wealth of museums, churches, café and marketplaces. Considered as the constitutional capital of Bolivia, Sucre is a city with spectacular rooftops along with a vibrant, youthful optimism. Sucre is a Unesco World Heritage site and includes a thriving university city. Sucre is famously titled "La Ciudad Blanca de Las Americas" – "The White City of the Americas".
Sucre is a fascinating place to visit and volunteer. Do more than just sightseeing, volunteering is a rewarding experience and a good way to stay a little longer and get immersed into the local culture. We offer a wide range of volunteer options to choose from.
Volunteering in Bolivia La Paz
Sitting in a valley in the Andes Mountains, La Paz is the city that touches the clouds. The de facto capital of Bolivia, and sitting between 3300 and 4100 meters above sea level, La Paz is the highest capital city in the world. Rich with 19th century churches, museums of artifacts from the pre-Conquest era, precarious overlooks, and colorful markets, La Paz is truly unique. The Witches' Market, in the center of the city, sells charms and potions for Aymara rituals, as well as souvenirs.
Coordinator



Welcome to Bolivia 🇧🇴 (Bienvenidos a Bolivia!). Our Names are Elizabeth and Emma and we are your ABV coordinators while you are staying in Bolivia. My country has one big city, La Paz. But you will be working in Sucre. I will be ready, support 24/7 in case you need to contact me urgently. I will introduce you to your volunteer location and staff.
You are most welcome to seek our assistance and don't hesitate to ask me questions while in country.
Weather

Here are some average weather facts we collected from our historical climate data:
During the month of June and July you are most likely to experience good weather with pleasant average temperatures that fall between 20 degrees Celsius (68°F) and 25 degrees Celsius (77°F).
On average, the temperatures are always high.
Most rainfall (rainy season) is seen in January.
On average, the warmest month is October.
On average, the coolest month is July.
January is the wettest month.
August is the driest month.
Reviews & Multimedia
Reviews
I loved when the kids would know my name and get excited to see. It meant to me that I was making them happy and that alone made me incredibly happy to be there. During the weekdays, I would get up at 8 am and go to volunteer. I would come home for lunch at my host mom's.
This experience as a whole has surpassed my expectations as a volunteer. I am taking way more out of this program that I feel I even put in. The growth that you see yourself is something only time can prove. ABV was the more credible program I found online after many weeks of research.
I think this was a great experience/opportunity for me. I worked at the dental hospital and it was great to see how different they treat their patients and the different accommodations they have to make. Living at Maria Elena´s was very nice.
Prices for Bolivia
Program Fees
Since A Broader View Volunteers is a 501 c(3) charitable organization, You can fundraise (optional) for the expenses of the trip after you get confirmed in our programs. Prices are per person and in US dollars (US$).
| Length of program | Program Fee $USD |
| --- | --- |
| 1 week | $895.00 |
| 2 weeks | $1,030.00 |
| 3 weeks | $1,195.00 |
| 4 weeks | $1,360.00 |
| 5 weeks | $1,575.00 |
| 6 weeks | $1,690.00 |
| 7 weeks | $1,855.00 |
| 8 weeks | $2,030.00 |
| Country / weeks | 1 | 2 | 3 | 4 |
| --- | --- | --- | --- | --- |
| Bolivia - Language Immersion | $1,025.00 | $1,190.00 | $1,355.00 | $1,520.00 |
Inclusions
Accommodation: Host Family (Sucre)
Meals Included: Breakfast, and lunch or dinner (2 meals set by host)
Arrival: Airport meet and greet by ABV Staff
Orientation: Project Overview and Sucre Orientation
Support: Pre-departure helpdesk, Local Coordinator and 24hr emergency support
Departure: ABV Staff Escorted Airport Transfer
Extra costs: Flights to Bolivia. Entry Visa (if applicable). Departure taxes. Vaccinations. Local Transportation. No lunch or dinner (host will let you know). Travel & Health Insurance (approx. us$53). Laundry and Internet (us$5 per load & US$10 per week) paid in advance to host family.
Extras
Tour and weekend trips
Once in country our local coordinator can help you find the most reliable and safe tour agencies for weekend trips, you can pay in cash or in most locations with a credit card. These tours are not part of the ABV fees.
Small-Group Sucre City Walking Tour
Embark on a small-group walking tour around Sucre, Bolivia's constitutional capital and one of the country's most beloved cities. Enjoy the expertise of a local guide and visit such stops as Sucre's main square, Simon Bolivar Park and Museo de la Recoleta, which overlooks the city center. Sample corn-based beverages like Tojori and the spirited Chicha along the way, and travel by cab to Sucre's vast cemetery, also hailed as one of its most beautiful places. Approx. US$55
Visit to Uyuni Salt Flats from Sucre by Bus
Visit the famous Salar de Uyuni, with personalized service from Sucre in Turistic Bus.
The Tour is organized from the pick-up and drop-off from the Hotels of Sucre, Bolivia. Approx: US$75
Inca Trail and Crater of Maragua Full Day
Excursion to Chataquila, visit of the Sanctuary. Walk along the Pre-Hispanic Way, where the leader Tomas Katari was ruined, the Inca trail is nestled in an exotic Andean landscape, curious rock formations and unique vegetation.
The visit to the town allows you to visit some indigenous textile weavers of great cultural value from the Jalk'a ethnic group. Tour of stunning mountains and colorful landscapes.
Festivals and Festivities
Virgen de Guadalupe Festival In Sucre
Each year, in the first half of September, the serene city of Sucre transforms into a voracious party zone featuring...
Sucre's International Culture Festival
Every two years, artists from all over the world flock to Sucre to partake in a festival of multicultural artistic...
The Pujllay Festival of Tarabuco
Located in the Chuquisaca department, about 65 km east of Sucre, is a town famous not only for its vibrant open air market...
Bolivian Independence Day in Sucre
On the 6th of August, Bolivia celebrates its independence from the Spanish Empire. If you happen to be in the country on...
May 25th Celebrations – The First Cry for Freedom
May 25th holds a special significance for Sucre, and for Latin America as a whole. Over 200 years ago, on 25 May 1809,...
Semana Santa (Holy Week) in Sucre
Semana Santa, or Holy Week, is the week leading up to, but not including, Easter Sunday. The Christian holiday is observed...
Martes de Challa in Sucre
This post is part of our series: Carnaval in Sucre. The Tuesday after Carnaval goes by several names: Shrove Tuesday, Mardi...
Carnaval in Sucre: Comadres
This post is part of our series: Carnaval in Sucre. A week after the celebration of Compadres, Sucre celebrates its...
Carnaval Water Wars in Sucre
This post is part of our series: Carnaval in Sucre. One of the first signs you'll see of the approach of Carnaval in...
Colors Festival in Pictures
Hi to everyone who made it out to the Colors Festival this weekend! We had a blast getting messy with you all! Here's ...
General Information
Meals & Food
Volunteers are usually provided breakfast, lunch and dinner at their accommodation during the week and weekends (read the website for detail description of the meals or ask our staff online). Breakfast typically consists of toast, fruit, eggs, cereal accompanied with milk, tea or coffee. Dinner usually includes: meat (cow, chicken), potato, rice, vegetables, spaghetti and a variety of western food. Volunteers can be away from their accommodation mid-day so they take a lunch bag or they go back home. We recommend budgeting between US$5 and US$10 per day to purchase lunch if you don't return to the host family, let the host family know if you change the lunch plans. If you have specific dietary requirements, our local teams and home-stays can customize to you but be flexible as well.
Start Dates
Most of our programs run year round, you can start any volunteer/internship program on any day. When you apply you will lets know your start and end dates. Our programs run year round and have volunteers arriving almost every day from many different countries.
Since our programs sometimes depend on the local holiday calendar, there are brief occasions when normal programs work is suspended. For example, schools/daycares often close for long winter/summer vacations. During these times, we arrange for alternative work programs that are similar in substance to our ongoing programs, but address the short-term, direct needs of the local communities.
If you would like to arrange your start and end dates around the local holidays, please call us at 1.866.423.3258 or email us at [email protected].
Giving Matters
A Broader View Volunteers work tirelessly year round to support our volunteers, and also to serve the local communities where ABV projects are based. As a tax-exempt 501 c(3) organization A Broader View receive 100% of our funding from volunteer contributions. Through your program fee contribution our non-profit charity organization can operate beneficial humanitarian aid programs which are successful and continuous supported year round.
Local, professional full-time coordinators, placement logistics, airport pick up and departure transportation, arrival orientation, food & local accommodations, are a major part of providing a safe, meaningful volunteer experience. When you join A Broader View, you will receive pre-trip visa and vaccination support, assistance with flights, fundraising planning, through our interactive online volunteer portal. Our local partners not only benefit from volunteers valuable contributions at the project, they benefit financially with year-round monetary support from A Broader View. In the last decade A Broader View has donated over 4.5 million dollars in international aid.
By joining A Broader View you are not only helping to make a difference during your own trip, your impact will last even after you go home.