One of the most significant experiences in life is doing something without expecting anything in return. However, when you join a Honduras missionary trip, you will be helping many people in need, but also getting back many priceless memories and experiences.
We know you are probably thinking about doing something important out of your life anytime soon. You are probably thinking right now about taking a gap year before starting college or a new job, so why not take a break while doing some good for the world?
A Broader View is a non-profit organization that helps you help others. We arrange a mission trip for you to La Ceiba, a beautiful coastal city in Honduras, and stay there from 1 to 12 weeks depending on your personal interests.
Becoming a Volunteer Honduras
We currently 9 different programs in Honduras, they cover areas like HIV awareness, medical and dental services, child and senior care, education, and language immersion.
Everybody with 17 years old or more is welcomed to help; even if you do not have previous work or volunteering experience, you can still do a lot in La Ceiba.
Also, since we understand you have your own worries and personal goals, all our programs are designed to work from Monday to Friday for 8 hours each day, which gives you plenty of time to meet Honduras and enjoy of the stunning beaches, caves, and waterfalls of La Ceiba.
This opportunity of volunteering Honduras is perfect for traveling with friends, family, and coworkers. We welcome groups of 5 or people to join the same program and travel overseas.
However, minors between 12 to 16 years old must travel accompanied by their parents at all time.
To begin with this journey, you first need to read all the information we have gathered about Honduras and La Ceiba, you can find it below on our site. It's important for us that you understand the social and political context of Honduras, to make your volunteering experience is smoother.
After that, you can take your time reading what our programs in La Ceiba are about. And as we said, it doesn't really matter if you have a career or previous experience on specific topics, everybody can give a hand.
As for the language, it's not a requirement to speak Spanish, although it's a significant advantage. So, for those volunteers who would like to learn the basics, we also offer Spanish lessons in your free time during the trip.
If you would like to get more information or if you need us to answer some doubts about our programs in Honduras, you can send us an email, give us a phone call, or chat through our site.
You can also check the reviews of previous volunteers of A Broader View in Honduras, it's the best way to get a better perspective of how's this experience, and how will be the work you are about to do.
Let's start this journey together, contact us now!
Volunteering in Honduras will provide you the chance of a lifetime to explore this mysterious country while giving back to the community. Departure tax: US$35-40
Overview
Project Length: From 1 week to 12 weeks
Arrival Airport: La Ceiba (LCE)
Work Schedule: Monday to Friday 8 hours per day
Requirements: Police Check/Clearance report
Optional: Spanish Immersion Lesson.. read more
Age Limits: Minimum 17yrs or older for solo travelers.
Minimum Age: 12 to 16 yrs if volunteering with parents.
Airlines: Taca, Air Viva, Cayman Air
Vaccinations: Routine Vac, Hep-A and Typhoid wwwnc.cdc.gov
Volunteer Projects in Honduras La Ceiba
Pre-Medical/Pre-Nursing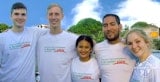 Undergraduate students (medical, global health, nursing) are welcome to join our health-related projects in La Ceiba, Honduras. These projects not only provide a hands-on learning opportunity in universal health care practices, you will also make a lasting impact on this Honduran community.
Pre-medical and Student nurses work side by side the local doctors and nurses at a very busy public, regional hospital in La Ceiba Honduras. This is the main medical source for thousands of people in the Atlantida region of Honduras. The hospital has both outpatient and inpatient services, including emergency care, mainly for low-income families. Some of the daily volunteer task may include
Assisting in the maternity ward
Charting patients, taking vitals, assisting with consultations
Assisting with: cleaning wounds, changing bandages, sutures
Outreach campaigns: preparing materials/and set up
Our program is open to volunteers of all educational or professional backgrounds. As our sites are open year-round, volunteers are welcome to travel at any time and for any length of time. Whether you're learning about tropical medicine in the local hospital, giving dental health education classes, working on the ambulance or observing surgery, your experience allows you to better understand the Honduran healthcare system as well as contribute to the improvement of health in La Ceiba and the surrounding Atlantida community.
REQUIRED
Mandatory: 4 to 6 scrubs, comfortable shoes or sneakers and bring basic tools as: oximeter, stethoscope, strip thermometer, blood pressure cuff, gloves, mask, cleaning wipes, blue red pens (to use and donate).
Paramedical / Rescue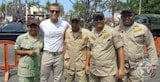 all activities take place in the ambulances, either rescue activity or transferring patients from home or the workplace to the public or private hospital. Patient transfer from Hospital of La Ceiba to Catarino Rivas Hospital in San Pedro Sula. They participate in all rescue or support of firefighters in case of fire.
Activities that involves Volunteers:
Attend any emergency call, by car accident or any other type.
Assistance in shipwreck or any other incident in the coast.
Participate in the rescue of tourists who may have an accident in activities such as rafting or hiking.
Participate in resistance training, rescue and survival in which you are planned for firefighters during this program.
Help or assist in activities such as cleaning the Fire Station Department, cleaning of Rescue Department, review of equipment, etc.
If there is no emergency, volunteers can participate in the activities of grooming the firefighting units, monitor the health of the public schools, attend football matches at the local stadium, as prevention in case of an emergency in the stadium, attend training reinforcement for firefighters in medical rescue, marine rescue, vehicle accidents, fires, and also participate in recreational activities with firefighters, such as playing football, watch TV, and other games that are in the Fire Station.
Medical Healthcare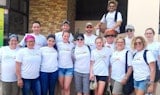 Honduras is high poverty developing country in Central America where more than 65% of the population live in poverty Our A Broader View programs are based in the coastal city of La Ceiba ABV partners with the regional hospital in La Ceiba, with the local Bomberos ambulance service and with several small clinics in around the city.
Global Health Volunteer Program: La Ceiba Honduras
Most of the local clinics, and even the newer, larger regional hospital in La Ceiba is critically understaffed ill-equipped As in many developing countries most patients have illnesses preventable by basic hygiene and healthy living practices. International medical volunteers fill a necessary life line in many cases Over the last 10 years ABV has built a strong partnership and have sent thousands of volunteers to Honduras. ABV provides financial contributions to buy medical and ambulance equipment and asks volunteers to come with medical donations to support the program.
Clinical Activities/Health Education/Special Initiatives in La Ceiba, Honduras:
Rounds with hospital staff
Observing minor surgeries
Assisting in the ER and triage areas
Maternity, labor and delivery unit in the hospital
Health and dental brigades on community outreach days
Pharmacy and laboratory placements are available
Ophthalmology and Optometry Outreach & Surgery
In La Ceiba we welcome qualified Optometrists and Ophthalmologists to support the work of the local eye doctors. Optometrists can share their skills and knowledge, and provide surgical support and training to the local providers For many in Honduras eye problems go unchecked due to lack of money Most common ailments include cataracts and pterygium. Come join this program and be part of a self-sustaining, established network of local surgeons and health providers that will continue to grow and enhance the quality of care for a population in need on a global scale. Qualified optometrist or ophthalmologists must be fully licensed, trained and currently practicing optometrist or ophthalmologist. We have a waiting list of 250 patients with Cataracts & Pterigion that need of your help.
To maximize your contribution, ABV will tailor your experience based on current needs, your interests, Spanish levels, training, and amount of time that you spend with us on-site in La Ceiba Honduras
We accept volunteers traveling individually as well as groups of various sizes. Spanish proficiency is recommended, but not required by ABV Volunteers. However, volunteers may find that any level of Spanish comprehension will enhance interactions with medical staff, patients, and community members. This program is suitable for physicians, physician assistants, licensed nurses, EMT trained volunteers.
REQUIRED
Mandatory: 4 to 6 scrubs, comfortable shoes or sneakers and bring basic tools as: oximeter, stethoscope, strip thermometer, blood pressure cuff, gloves, mask, cleaning wipes, blue & red pens (to use and donate).
Pre-Dental / Dentist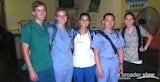 Many people throughout Central America, including Honduras do not receive regular dental care. By partnering with the regional hospital's dental department, A Broader View Volunteers provide necessary support to people who would otherwise not receive any dental attention
Although your trip may only last a week or two, your service will have an ongoing effect on the community. Through education and example, people's overall quality of life can be changed with knowledge shared by volunteers. Basic knowledge of oral hygiene can prevent future diseases and significantly reduce a person's pain and suffering.
Volunteer's level of experience, as well as their Spanish knowledge will determine the type of work you will be involved in, and the level of independence you would have during procedures. Dental professionals (dentist, dental assistance, pre-dental college students and dental students) are welcome and needed in this program. All procedures will be overseen by a local, licensed Honduran dentist. Volunteers tasks may include:
Set up of the examination area. Separating instruments and materials according to need.
Assisting with prophylaxis and fluoride treatments
Preventive dentistry advocacy: teaching & educating patients on proper cleaning and flossing
Pain management procedures, oral cancer screenings, fillings, sealants and extractions are performed by the local licensed dentists in charge of the clinic. During these procedures volunteers will receive a one on one learning experience where the dentist will discuss the procedure and answer questions as they go
Non-Spanish speaking volunteers: Language immersion is recommended. This is a combination of morning dental rotation and afternoon of Spanish lessons, 5 days a week. Optional translators are available for hire ($15 per day, paid locally). Volunteers must supply their own scrubs, gloves, basic hand tools/ instruments.
Orphan & Child Care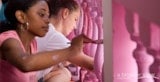 in a local day care community center which provides services to children of mostly single mothers. The center has about 100 children who range in age between 1 year and 10 years old. The children are provided care and attention, and lunch. Volunteers will help with pre-school lessons, playing with the kids, stimulating conversation and learning, helping in the kitchens and any other necessary chore. We also work with a residential orphanage home to about 20 children from ages 8 -15yrs old. The volunteers duties would be the same, with a focus on education games, interacting with the kids, reading books, and even light chores like cooking, cleaning, sweeping. This project can be combined with our Language and Cultural Immersion.
Language Immersion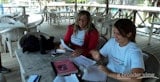 Volunteer Honduras Learning Spanish is easier now more than ever by joining a language immersion program. Learn from native Spanish speakers in a comfortable one-on-one(two) environment. Learn at your own speed and determine your own syllabus with the input of your teacher. Enhance your lessons by living with a local Honduran family and volunteering in a community project also.
Language Immersion classes can be combined with any of the La Ceiba based volunteer project: teaching, medical, orphanage support, pre-medical. Lessons are provided by licensed instructors. Focus will be on pronunciation, grammar, and conversation/dialogue.
Teaching / Education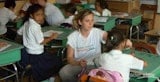 in La Ceiba there is a growing need for native English speakers to help students become a part of the growing hospitality industry. Volunteers work at a local primary school or high school in La Ceiba. These areas are very poor, and the schools lack native English-speaking volunteers.
In this program, volunteers will help children learn the correct use of English words and master English grammar. A typical class averages about 30 students. You must be able to communicate in Spanish, and comfortable in front of a classroom. This program can also be combined with the Language and Cultural Immersion program.
School Closed: December 1st to January 30th
HIV Awareness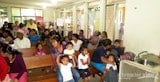 Honduras has experienced a rapid increase in HIV infections, accounting for nearly 60 percent of all cases reported in Central America. Roughly 80 percent of all reported cases are attributable to heterosexual transmission, and studies indicate that between 1 and 4 percent of pregnant women have been infected with the virus. Volunteers in this project will be involved in various care and support activities. Undergraduate students (Pre-Med/Pre-Nursing, Public Health) are welcome to join this health related.
Volunteer activities will include counseling, including prevention counseling and the design and use of complementary IEC (information, education, and communication) materials; working in diagnosis and treatment of minor opportunistic infections and palliative care; and working in IEC activities to reduce the stigma of being HIV-positive and combat discrimination. Fluency in Spanish is required for this placement.
Elderly Care Center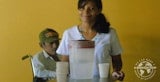 Most of the residents (25) have no other living options. Some have been abandoned by their own family. The home provides free of charge, a place to live, meals, clothing, medical treatment and therapy needs. This program can be combined with the medical projects, as volunteers are needed to provide health checks like checking blood pressures, sugar levels, administering medication and physical therapy needs.
You will help with recreational and cultural activities, help to prepare food, cleaning, washing, gardening, and feed, some residents simply need people to talk to them, or read to them for a few hours. We need proactive volunteers.
*This program can be combined with the medical projects, as volunteers are needed to provide health checks like checking blood pressures, sugar levels, administering medication and physical therapy needs.
Country Info
Honduras Introduction
Are you ready to help people in need, immerse yourself in the sights, sounds and culture of a new country and have the experience of a lifetime? With poverty, disease and a lack of skilled providers putting a strain on important services such as health and childcare in developing countries across the globe, there are many corners of the world which rely on the help of volunteer travelers like yourself.
Volunteer in Honduras with A Broader View Volunteers a top rated non-profit charity organization, which works tirelessly to support our wonderful volunteers and serve the local communities where our volunteer programs are located. Placements in Honduras are based in the city of La Ceiba. Program placements are tailored to the volunteers different interests and skill sets, but still allow volunteers time to explore the Central America local culture and activities during their free time.
The type of programs in Honduras vary widely, offering everything from education to health care. Volunteers can choose between 9 options in La Ceiba. International volunteer help is not only appreciated by the local community, it is severely needed by the millions of Hondurans living below the poverty line. With thousands of children living and working on the streets, as is so often the case in developing countries like Honduras, our volunteer programs are designed to support the needs of local teens and children in desperate need of assistance.
Many of our volunteer abroad programs cater to underprivileged women and children's care, education and health requirements. Our extensive range of social programs in La Ceiba, Honduras includes: medical, nursing, EMT and dental, Elderly care, woman support, internships, teaching in primary and secondary schools and volunteering in orphanages and day care centers and many more programs. To help you settle into your placement, we also provide the opportunity to combine all of our programs with Spanish Immersion Lessons during your time in Honduras.
Volunteering in Honduras is an incredibly rewarding experience. We welcome volunteers of all ages and from all backgrounds to join us. Whether you're seeking volunteer abroad programs for college students or voluntary work for over 60s, as a trusted non-profit organization which prioritizes the safety of our volunteers, we are the go-to for volunteers across the globe. We also offer customized programs with flexible arrival dates to best suit the needs of the remarkable volunteers we depend on to help us make the world a better place.
If you'd like to volunteer, Honduras is just one of the countries we've taken under our wing, supplying a steady flow of volunteers and providing year-round financial support to local projects in La Ceiba. Wherever you decide to volunteer, A Broader View give you the opportunity to participate in meaningful community service work, learn a foreign language, make lifelong friends and discover that one person really can make a difference. Your search for the best volunteer abroad programs ends here – volunteer in Honduras with us and gain A Broader View of the world.
Coordinator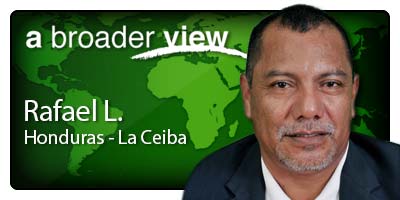 Welcome to Honduras (Bienvenido (a) a Honduras 🇭🇳 ). My name is Rafael and I am your ABV coordinator while you are staying in Honduras. Our country has one big city, Tegucigalpa. But you will be working in La Ceiba. I will be ready for support 24/7 in case you need to contact me urgently. I will introduce you to your volunteer location and staff.
You are most welcome to seek my assistance and don't hesitate to ask me questions while in country.
Weather
Honduras is located in Central America, bordering the Caribbean Sea. The climate varies from tropical in the lowlands to temperate in the mountains. The central and southern regions are relatively hotter and less humid than the northern coast.
What's the best time to go to La Ceiba in Honduras? Here are some annual weather facts we collected from our historical climate data:
On average, the temperatures are always high.
A lot of rain (rainy season) falls in the months of: January, February, March, April, June, July, August, September, October, November and December.
On average, the warmest month is May.
On average, the coolest month is February.
November is the wettest month. This month should be avoided if you don't like too much rain.
May is the driest month.

City: La Ceiba | Population: 204000 | Languages: Spanish
Currency: Lempira (HNL) | Time zone: UTC−06:00
Reviews & Multimedia
Reviews
We were always provided with 3 meals a day. The majority of meals consisted of rice, beans, eggs and tortillas and were prepared by the maid. The house has a secure gate at the entry and we never felt unsafe. Rafael and his family were very accommodating.
I would not trade this month for the world. It has given me incredible into lives that are so far from my own. As cliche as it sounds, my life will never be the same and for that I am forever grateful.Absolutely amazing. Rafael and his entire family were warm, welcoming, and loving.
Volunteering Honduras in the hospitals and walking through the neighborhoods vaccinating the community was one of the most unique and life changing experiences I've had. Our ABV Coordinator in Honduras helped us with everything we needed during our trip.
Prices for Honduras
Program Fees
Since A Broader View Volunteers is a 501c(3) charitable organization, You can fundraise (optional) for the expenses of the trip after you get confirmed in our programs. Prices are per person and in US dollars (US$).
| Length of program | Program Fee $USD |
| --- | --- |
| 1 week | $895 |
| 2 weeks | $995 |
| 3 weeks | $1195 |
| 4 weeks | $1195 |
| 5 weeks | $1395 |
| 6 weeks | $1395 |
| 7 weeks | $1640 |
| 8 weeks | $1640 |
| 9 weeks | $1790 |
| 10 weeks | $1940 |
| 11 weeks | $2090 |
| 12 weeks | $2240 |
| Country / weeks | 1 | 2 | 3 | 4 |
| --- | --- | --- | --- | --- |
| Honduras - Language Immersion | $995 | $1290 | $1530 | $1790 |
Inclusions
Accommodation: Host Families
Meals: Breakfast, lunch and dinner daily
Arrival: Airport meet and greet by ABV Staff
Orientation: Project Overview and La Ceiba Orientation
Support: Pre-trip written guide, In-country ABV staff available 24/7
Departure: ABV Staff Escorted Airport Transfer
Extra costs: Flights to La Ceiba. Visas and/or entry-exit fees. Vaccinations. Local Transportation. Travel & Health Insurance. Laundry and Internet


Extras
Tour and weekend trips
Once in country our local coordinator can help you find the most reliable and safe tour agencies for weekend trips, you can pay in cash or in most locations with a credit card. These tours are not part of the ABV fees.
Cayos Cochinos [Full Day]
Launching off by ferry from la Ceiba , a one hour trip to the virgin white beaches of Cayos Cochinos will leave you in awe as you look back at the mainland with the magnificent 'Cordillera Gracias a Dios' towering in the distance. Coral reefs and pristine sandy beaches make up this archipelago of 13 cays – a "must see" on the Honduran North Coast. You will enjoy a tour of the islands, and a time of snorkeling while taking in the incredible tranquility of this marine biology reserve. Don't miss trying a typical Garifuna style dish at Chachahuate Cay: fresh fish, plantains and fried rice & beans prepared with coconut milk. 7:00 am – 3:00 pm.
Pico Bonito [Full Day]
Leaving from La Ceiba at 8:30 am by 4×4, with a 20 minute ride, the adventure begins: In the tropical forest of Pico Bonito, several trails trek deep into the lush vegetation – en route discovering butterflies, birds and many other species of wildlife. Following the Rio Zacate trail, we'll have a beautiful view of the Caribbean Coast, reaching the magnificent Zacate Waterfall at 1:30pm. Hiking along the magnificent 'Cordillera Gracias a Dios', which has it's highest peak in Pico Bonito will leave you breathless at the natural and sweeping beauty of a park that has made Honduras famous as a destination for eco-tours. 8:30 am – 2:00 pm.
River Rafting at Cangrejal [Full Day]
A 30 minute drive from La Ceiba will take us up-river through an imposing valley, which reinforces our sense of smallness. From the outset, intense paddling is interspersed with calm stretches – to rest and also to do some cliff jumping. Hedged in by the tropical forest of Pico Bonito, we'll also hike the Bejuco trail up to a refreshing waterfall; and afterwards regain our strength with a lunch of tropical fruit, before tackling the last cluster of rapids. Rafting the grade 3/4 rapids of Rio Cangrejal will leave you with a feeling of accomplishment at its completion, as you wait for the adrenaline to subside! 8:30 am – 2:00 pm
Cuero y Salado [Full Day]
Home to the Caribbean Manatee, an endangered species that lives within the network of creeks, lagoons and coast line. There is a mixture both fresh and salt water, the reserve being right at the ocean's edge. From La Union, we catch a ride on the old railway to reach this wildlife refuge, and then by boat or canoe we explore the mangrove lagoons.
Festivals and Festivities
Semana Santa
Literally translating to "Easter Week," this festival is a multi-day celebration in March or April every year depending on the Christian calendar. The best place to witness it is undoubtedly in the Honduran mountain town of Santa Rose de Copan, which is close to the Mayan Copan ruins. Here there are six separate parades reenacting biblical events from the Easter story, and the effort and detail is a true spectacle.
Punta Gorda Festival
A uniquely Honduran festival celebrating the Garifuna community, Punta Gorda takes place annually on April 12. It commemorates the day in which 4,000 Garifuna people were placed on the island of Roatan, thus commencing their settlement of the islands and Caribbean coast. Punta Gorda has the biggest celebration, with many gathering here to take part in the festivities.
Feria de San Isidro
Held annually in the town of La Ceiba the week preceding the third Saturday in May, this festival sees over a quarter million Hondurans flocking to the town to take part in the celebration. It is a lively fun-filled event full of street pageantry similar to Mardi-Gras in New Orleans.
Feria Juniana
Held the last week of June in San Pedro Sula, this festival has a host of live musical performances, eating and drinking. The climax is a parade down the thoroughfare of Avenida Circunvalacion on June 29.
National Garifuna Festival
Held on the third weekend of July, this festival celebrates Garifuna culture and draws in communities from Belize and Guatemala, as well as Caribbean Honduras. It is held in the town of Bajamar, near Puerto Cortes, and is a huge party of drinking and dancing.
General Information
Meals & Food
Volunteers are usually provided breakfast, lunch and dinner at their accommodation during the week and weekends (read the website for detail description of the meals or ask our staff online). Breakfast typically consists of toast, fruit, eggs, cereal accompanied with milk, tea or coffee. Dinner usually includes: meat (cow, chicken), potato, rice, vegetables, spaghetti and a variety of western food. Volunteers can be away from their accommodation mid-day so they take a lunch bag or they go back home. We recommend budgeting between US$5 and US$10 per day to purchase lunch if you don't return to the host family, let the host family know if you change the lunch plans. If you have specific dietary requirements, our local teams and home-stays can customize to you but be flexible as well.
Start Dates
Most of our programs run year round, you can start any volunteer/internship program on any day. When you apply you will lets know your start and end dates. Our programs run year round and have volunteers arriving almost every day from many different countries.
Since our programs sometimes depend on the local holiday calendar, there are brief occasions when normal programs work is suspended. For example, schools/daycares often close for long winter/summer vacations. During these times, we arrange for alternative work programs that are similar in substance to our ongoing programs, but address the short-term, direct needs of the local communities.
If you would like to arrange your start and end dates around the local holidays, please call us at 1.866.423.3258 or email us at [email protected].
Giving Matters
A Broader View Volunteers work tirelessly year round to support our volunteers, and also to serve the local communities where ABV projects are based. As a tax-exempt 501 c(3) organization A Broader View receive 100% of our funding from volunteer contributions. Through your program fee contribution our non-profit charity organization can operate beneficial humanitarian aid programs which are successful and continuous supported year round.
Local, professional full-time coordinators, placement logistics, airport pick up and departure transportation, arrival orientation, food & local accommodations, are a major part of providing a safe, meaningful volunteer experience. When you join A Broader View, you will receive pre-trip visa and vaccination support, assistance with flights, fundraising planning, through our interactive online volunteer portal. Our local partners not only benefit from volunteers valuable contributions at the project, they benefit financially with year-round monetary support from A Broader View. In the last decade A Broader View has donated over 4.5 million dollars in international aid.
By joining A Broader View you are not only helping to make a difference during your own trip, your impact will last even after you go home.