Taking that next mission trip can be an amazing experience and if you've ever been on one before you know just how much you can achieve by traveling. When you step outside of your comfort zone and outside of your part of the world you're going to make a huge difference and get to really immerse yourself in the culture of an entirely different part of the world. Add in the fact that you can absolutely give back and you're going to have an experience that you remember for a lifetime.
Make a difference in the world by taking those mission trips in Argentina. Just make sure that you are reaching out to friends and family to make your group as large as you can and really have an awesome time. Whether you want to go for a short period, like a week or you can go for an extended period, like several months. No matter how long you're ready to travel for, you're going to have an amazing experience and you're going to be able to explore the country as a tourist and as a volunteer.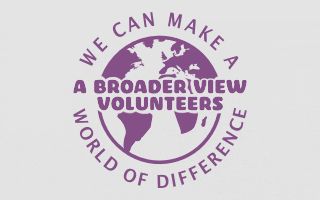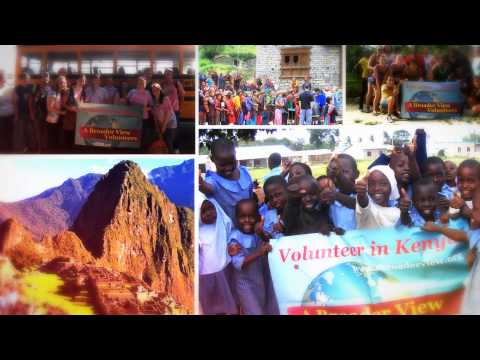 A Broader View Volunteers Abroad Gap Year Projects Overseas
When you're enjoying yourself you're going to want to explore Iguazu falls, the mountains and even Patagonia, where you can find glaciers and penguins and other amazing creatures. You're going to absolutely love the opportunity and you're going to want to enjoy all of the different regions of this beautiful country and you'll be coming back before long so you can really enjoy these parts of the world again and again. But then you'll love the ability to volunteer and give back to the people who need you the most as well.
When you volunteer through mission trips in Argentina you're going to love the fact that you get to choose different options for yourself. You get to pick whether you're going to volunteer with the environment or whether you're going to volunteer with children. You can also choose programs that help out the animals in the region. No matter what you find most important, you're going to really have the experience of a lifetime and the ability to jump right into the middle of things. The people of this beautiful country are definitely going to appreciate your help and you'll want to volunteer again.
If you're looking for mission trips in Argentina make sure you're looking at the right non-profit organizations and that you're volunteering with A Broader View. You might even be surprised at just how much there is to do in this country and you'll be more than happy with what you could be doing for the people, the animals and the environment. Also, don't forget that every bit you do for Argentina is going to have an impact far larger than just this country. Your volunteer experience is going to make a huge impact on the world and it's going to be an experience that you'll never have again (even if you decide to travel and volunteer yet again.
Overview
Project Length: From 1 week to 8 weeks
Arrival Airport: Córdoba (COR)
Work Schedule: Monday to Friday 6-8 Hours per day
Requirements: Police Check/Clearance report
Optional: advance Spanish required
Age Limits: Minimum 17yrs or older for solo travelers.
Airlines: American Airlines, Lan , Tam, Gol, KLM, AirFrance , Aerolineas Argentinas, Etihad, Copa Airlines
Vaccinations: Routine Vaccinations, Hepatitis-A and Typhoid wwwnc.cdc.gov
Volunteer Opportunities in Argentina
Child Care/Special Needs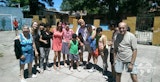 This Therapeutic Education Center offers home to children and adolescents diagnosed with moderate to severe intellectual disabilities, ages from 6/7 to 13/14. These diagnoses may be associated with other neurological disorders as epilepsy, infantile autism, Prader Willi syndrome, personality disorders and PDD. Actually the center assists 40 people.
The volunteer will be occupational therapy assistant which includes participation in the garden, accompanying the rides and in the manufacture of various wooden elements. Also part of the musical moments, and would be nice if some of the homeland music and rhythms of the volunteer can be share to the people in the center.
The volunteer will be part of an interdisciplinary group of professionals to accompany children and adolescents attending the Therapeutic Learning Center. The workshop will participate in the volunteer has therapeutic and recreational purposes. For the host organization is important to receive volunteers from different nationalities and that each volunteer can convey something specific to their culture.
Language Immersion Cordoba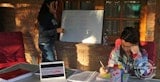 In order to have an unforgettable experience with volunteerism in Argentina, we have a language immersion to help the participant to understand the culture and context of the people of the country, understanding things better through learning.
Our Spanish language professionals take into account the work of each participant so that they can develop better and personal claims of each volunteer.
Our school also gives them the opportunity to do outdoor activities with the teacher, whether in the square, cinema, bars or shopping malls.
Classes may be combined with any volunteering, adapting working hours.
These Spanish classes along with life in the family home will be a cornerstone in the experience in Argentina.
Animal Rescue Center – Dog Shelter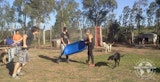 We seek to improve the quality of life of street dogs, educate people about responsible ownership, and in turn educate the dog abandoned giving him up for adoption to families that meets the requirements for a full life in order to close the circle of abuse. Our goal is that the volunteer gets satisfy with the tasks and treatment. And make this unique experience useful by getting a basic "dog education".
The volunteer will be in charge of important tasks, both in the area of shelter dogs, as in the administrative area. Will among other tasks, cleaning, feeding, walking, dog training, maintenance of kennels using hand tools, management of Ms Office and social networks. There are 70 dogs and 30 horses. Also, the staff is composed by 6 persons and other volunteers. Is located 10 minutes away from Cordoba and is possible to reach by bus that stops at the corner.
The volunteer in this program just need to have love for animals and desire to protect them, patience and dedication.
Youth Disability Center Cordoba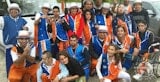 This organization is composed by a team who work with children and youth with disabilities, using equine therapy, orchard and "streetband" as part of their rehabilitation, being a complement to the treatment. Coordination is in charge of a Psychologist that works on the horse individually with each patient, which is accompanied at the meeting by the rest of the team.
The host organization provides a relaxed and comfortable space for the patients and their family, taking advantage of nature and environment that favor to get it. They work in a personalized way for each patient, using the resources that are necessary to meet the objectives of each treatment, holding the attention of children and young people, keeping their motivation (games, tools, drawings, songs, etc.). They continuously strengthen the bond with the horse and equipment, since it is the main tool and the bridge to work according to the objectives, always pointing to the development of those involved.
Volunteers will accompany the activities proposed by the team in each session of equine therapy. The specific interventions will depend on each case and the volunteer profile, but always involves being near the horse and children, ensuring their safety and supporting what is going happening on the track.
Its important that the volunteer have some knowledge and familiarity with the behavior of horses. Also is important the affinity and willingness to work and play with children and it is important to have interest in this subject to an understanding with patients and families, and also understand equine activity in depth.
As part of this program, the volunteer will also be contributor in educational workshops, caring of poor patients in order to contribute to the integration of children with physical and / or social disabilities through the rehabilitation and development of their potential.
The volunteer will accompany young people in different activities, provide his critical eye enriching teamwork and will support in the different activities.
Journalism Program – RADIO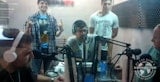 This volunteer program is in a Radio that belongs to a company that loves promote the culture of Argentinian Rock as well as disseminating everything related to local information. This is an organized and led by young communication professionals who have between 19 and 40 years old The atmosphere generated in this station is relaxed, friendly and professional.
The objectives of making this is to promote and exchange cultural ties with volunteers giving the possibility to improve their Spanish through interaction with the various broadcasters and producers this station circulating in addition to active listening that is required to operate a radio program.
The volunteer will operate from the console sounds, different radio programs (music, news, magazines), and help for the sound check for possible bands. The participant needs to have knowledge and good performance with PC management, social media, Windows, being proactive, sociable and fun.
The station is located in the heart of the city of Cordoba (50 meters from the central square), very close from the neighborhood, taking no more than 15 minutes to arrive.
Conservation / Environment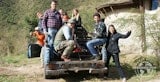 form an important part in this Animal Reserve workforce. They provide, in many capacities, within the reserve by contributing time, energy or talents that help to fulfill the reserve's mission. Volunteers generate enthusiasm and interest. They extend and augment the work of permanent staff. The staff can then focus on individual tourists/clients or subject areas, and thus bring new insights, energy and time to the work.
This place offers a variety of areas in which the volunteer can unfold themselves. The volunteer benefits by having the opportunity to explore an interest and as a result gain new information, develop new skills and enhance existing knowledge. Through their experience they form leadership and social skills as they interact with paid staff, tourists/clients and other volunteers. They develop personal pride and satisfaction as they help tourists/clients and staff. The life experience not only adds to the volunteer's exposure to different cultures and societies, but the experience also adds expertise in a specific area.
Participants in the volunteer program come from Argentina, as well as from all over the world, with open hearts ready to lend a hand. In return, this place offers training in areas such as construction with alternative materials, nutrition and wild animal handling, tourism, managing native seed bank, conservation, etc.
It is important that the volunteer knows where they live does not have the luxuries and comforts of the urban area. It's a really rustic atmosphere, where should be prepared to share a room with other volunteers.
However, it is located a few blocks from a small town and a few km from some very tourist and beautiful people. Buses pass through the route, so it is simple mobility in the area, and also to reach Cordoba Centro buses are taken from the road. There are interesting tours for the area, it is one of the most beautiful areas of the Calamuchita Valley. Volunteers can buy a cell phone while they are in Argentina and add a chip. There are also permanent signal at the animal shelter and Wi-Fi near the house.
Country Info
Argentina Introduction
Are you ready to help people in need, immerse yourself in the sights, sounds and culture of a new country and have the experience of a lifetime? With poverty, disease and a lack of skilled providers putting a strain on important services such as health and childcare in developing countries across the globe, there are many corners of the world which rely on the help of volunteer travelers like yourself.
Volunteer in Argentina with A Broader View Volunteers a top rated non-profit charity organization, which works tirelessly to support our wonderful volunteers and serve the local communities where our volunteer programs are located. Placements in Argentina are based in the Colonial city of Cordoba. Program placements are tailored to the volunteers different interests and skill sets, but still allow volunteers time to explore the Andean local culture and activities during their free time.
The type of programs in Argentina vary widely, offering everything from education to health care. Volunteers can choose between seven options in Cordoba. International volunteer help is not only appreciated by the local community, it is severely needed by the millions of Argentineans living below the poverty line. With thousands of children living and working on the streets, as is so often the case in developing countries like Argentina, our volunteer programs are designed to support the needs of local teens and children in desperate need of assistance.
Many of our volunteer abroad programs cater to underprivileged women and children's care, education and health requirements. Our extensive range of social programs in Cordoba, Argentina includes: Children Special Needs, Animal Rescue Center, Journalism, Youth Disability. To help you settle into your placement, we also provide the opportunity to combine all of our programs with Spanish Immersion Lessons during your time in Argentina.
Volunteering in Argentina is an incredibly rewarding experience. We welcome volunteers of all ages and from all backgrounds to join us. Whether you're seeking volunteer abroad programs for college students or voluntary work for over 60s, as a trusted non-profit organization which prioritizes the safety of our volunteers, we are the go-to for volunteers across the globe. We also offer customized programs with flexible arrival dates to best suit the needs of the remarkable volunteers we depend on to help us make the world a better place.
If you'd like to volunteer, Argentina is just one of the countries we've taken under our wing, supplying a steady flow of volunteers and providing year-round financial support to local projects in Cordoba. Wherever you decide to volunteer, A Broader View give you the opportunity to participate in meaningful community service work, learn a foreign language, make lifelong friends and discover that one person really can make a difference. Your search for the best volunteer abroad programs ends here – volunteer in Argentina with us and gain A Broader View of the world.
Coordinator
Welcome to Argentina (Bienvenidos a Argentina! 🇦🇷). Our country has one big city, Buenos Aires. But you will be working in Cordoba. We will be ready for support 24/7 in case you need to contact us urgently. We will introduce you to your volunteer location and staff. You are most welcome to seek our assistance and don't hesitate to ask us questions while in country.
You are most welcome to seek our assistance and don't hesitate to ask us questions while in country.
Weather
What's the best time to go to Cordoba in Argentina? Here are some annual weather facts we collected from our historical climate data:
On average, the warmest month(s) are January, February and December.
Most rainfall (rainy season) is seen in January, February, March, November and December.
Cordoba has dry periods in May, June, July and August.
On average, the warmest month is January.
On average, the coolest month is July.
December is the wettest month. This month should be avoided if you don't like too much rain.
August is the driest month.

Reviews & Multimedia
Reviews
The accommodation was great and the house was much better than I ever expected it to be. This made me feel much more comfortable. I was thankful for Wi-Fi so I could contact my family during the trip. Meals were very good, and enough food was provided throughout the stay.
I have had a great time during my stay here. The whole program was very organized, and yet we were given the freedom to explore. Learning from the doctors was helped by the fact that some of them understood and spoke English.
It is hard for me to pick one specific memory of my trip because there were so many, but I would say those moments were most definitively filled with joy and laughter. I think one of the most difficult things I had to experience is saying goodbye.
Prices for Argentina
Program Fees
Since A Broader View Volunteers is a 501c(3) charitable organization, You can fundraise (optional) for the expenses of the trip after you get confirmed in our programs. Prices are per person and in US dollars (US$).
| Length of program | Program Fee $USD |
| --- | --- |
| 1 week | $895 |
| 2 weeks | $1050 |
| 3 weeks | $1295 |
| 4 weeks | $1295 |
| 5 weeks | $1495 |
| 6 weeks | $1495 |
| 7 weeks | $1730 |
| 8 weeks | $1730 |
Inclusions
Accommodation: Host Family
Meals: Breakfast, lunch and dinner daily
Arrival: Airport meet and greet by ABV Staff
Orientation: Project Overview On-Site
Support: Pre-trip written guide, In-country ABV staff available 24/7t
Departure: ABV Staff Escorted Airport Transfer
Extra costs: Flights to Argentina. Entry Visa. Departure taxes. Vaccinations. Local Transportation. Travel & Health Insurance. Laundry and Internet.


Extras
Tour and weekend trips
La Cumbrecita
A full day tour to La Cumbrecita can be one of the most exciting activities in Córdoba. This tour would give tourists a perfect view of the old centers of Argentina. Tourists will be able to witness the beauty of the old mountains of the UNESCO list and the Los Molinos dam. The amazing view of the Tercero River and Los Molinos Lake is simply a joy to witness. In addition to the mountains, tourists can also get much knowledge about the famous revolutionary Che Guevara. Therefore, a Cumbrecita is a necessity for each and every one of the tourists that arrive in Córdoba.
Punilla Valley
A trip to the Punilla Valley would simply leave you speechless. See the ethereal beauty of the valley is, without doubt, one of the best experiences of life. Tourists will get an incredible view of the alpine city, mountains and beautiful villas. You can also see the Uritorco Mountain, the San Roque Dam and the Calera Hydroelectric Power Plant. In addition to this, tourists can also see first hand how people lead traditional lives in the villages of the Capilla del Monte. The culture of folk music of the people there is unique and is destined to create a lasting impression on the minds of tourists.
Traslasierra Valley

Planning a day in the Traslasierra Valley is one of the best things you can do from Córdoba. The beautiful cities and the sunny valleys of Traslasierra will definitely calm your soul. Tourists can get a deep insight into the life of the local population and know a lot about their culture and origins. The best part of visiting this valley is that you would get a magnificent view of the Camino de Las Altas Cumbres. Witnessing the Ñuños hills and the Tear of Indio waterfall are also interesting things to do in the valley. Do not forget to visit the Traslasierra Valley when you arrive in Córdoba!
Villa Carlos Paz

A half-day visit to Villa Carlos Paz is a must for all tourists arriving in Cordoba. The place is known mainly for its wonderful landscapes and vibrant instagram views. Tourists will be able to witness the San Roque dam, the cuckoo clock and the Hydroelectric Power Plant. You will also get a wonderful view of the Camino de Las Cien Curvas as you drive along the roads of Villa Carlos Paz. There are many affordable restaurants along the way where tourists can stop for lunch. A trip to Villa Carlos Paz can really be entertaining and you should not forget to include it at all costs.
Calamuchita Valley

A day trip to the Calamuchita Valley from Córdoba is another of the best things to do in Argentina. The scenic beauty of the valley will take you by surprise. Tourists can see the UNESCO monuments and the childhood residence of the revolutionary Che Guevara. In addition to this, they could also get a deep insight into the rich cultural heritage of the region. The amazing scenic beauty of the towns like La Bolsa, Santa Rosa de Calamuchita and Villa Rumipal are simply incomparable. Tourists can also visit the Los Molinos dam and Villa General Belgrano.
Jesuit Legacy

A full day trip to the Jesuit legacy will allow tourists to delve into Argentina's rich cultural and historical past. Tourists on this tour can visit Casa Caroya, where they can learn about the past days of the region. Then you can continue your trip visiting the magnificent Jesus Maria, known throughout Cordoba for its festivals of Doma and Folklore. The historic Barranco Yaco and the Posta Sinsacate are also important tourist destinations and should not be excluded at any cost. The baroque church in Estancia Santa Catalina is also a great place to visit in this region. Therefore, a trip to the Jesuit Legacy is mandatory for any tourist who is planning to visit Cordoba on his next vacation.
Sierras Chicas Circuit

A half-day trip to the Sierras Chicas Mountains will be a trip that is hard to forget. A panoramic view of the wild and beautiful landscape of this mountain range is a pleasure for young and old alike. Tourists can visit the artists' village, known as Mendiolaza, on their way to the Circuito de Sierras Chicas. The tourist cities of Saldan and Unquillo offer a majestic view of the mountains that will surely hypnotize you. The beautiful monuments such as La Capilla Vieja in the historic city of La Calera are simply a joy to visit. In addition to this, it is also worth visiting the hill Ñu Pora and the dam of La Quebrada.
Alta Gracia

A trip to Alta Gracia is a must for tourists who want to learn about the younger days of the revolutionary icon Che Guevara. Tourists can visit the childhood home of this legend. In addition to this, they could experience the traditional life of the people residing in the region. You can also visit the historic grotto of the Virgin of Lourdes and the church of Nuestra Señora de La Merced.
Festivals and Festivities
The first festival of the year is in February, the Carnival, where children enjoy throwing water balloons at each other on the street.
Then in the middle of the year, on 20 July, Friends Day is celebrated. Usually, most of the teenagers meet at Parque de las Naciones or Parque Sarmiento and spend the afternoon there. At night, they go dancing to different places, and enjoy a drink.
The last festival is Spring Day, held on 21 September, which is Students' Day. Many go to the park or spend the day in the nearby city of Villa Carlos Paz. There they can enjoy lots of activities like concerts, dancing, going downtown or visiting the river bank.
General Information
Meals & Food
Volunteers are usually provided breakfast, lunch and dinner at their accommodation during the week and weekends (read the website for detail description of the meals or ask our staff online). Breakfast typically consists of toast, fruit, eggs, cereal accompanied with milk, tea or coffee. Dinner usually includes: meat (cow, chicken), potato, rice, vegetables, spaghetti and a variety of western food. Volunteers can be away from their accommodation mid-day so they take a lunch bag or they go back home. We recommend budgeting between US$5 and US$10 per day to purchase lunch if you don't return to the host family, let the host family know if you change the lunch plans. If you have specific dietary requirements, our local teams and home-stays can customize to you but be flexible as well.
Start Dates
Most of our programs run year round, you can start any volunteer/internship program on any day. When you apply you will lets know your start and end dates. Our programs run year round and have volunteers arriving almost every day from many different countries.
Since our programs sometimes depend on the local holiday calendar, there are brief occasions when normal programs work is suspended. For example, schools/daycares often close for long winter/summer vacations. During these times, we arrange for alternative work programs that are similar in substance to our ongoing programs, but address the short-term, direct needs of the local communities.
If you would like to arrange your start and end dates around the local holidays, please call us at 1.866.423.3258 or email us at [email protected].
Giving Matters
A Broader View Volunteers work tirelessly year round to support our volunteers, and also to serve the local communities where ABV projects are based. As a tax-exempt 501 c(3) organization A Broader View receive 100% of our funding from volunteer contributions. Through your program fee contribution our non-profit charity organization can operate beneficial humanitarian aid programs which are successful and continuous supported year round.
Local, professional full-time coordinators, placement logistics, airport pick up and departure transportation, arrival orientation, food & local accommodations, are a major part of providing a safe, meaningful volunteer experience. When you join A Broader View, you will receive pre-trip visa and vaccination support, assistance with flights, fundraising planning, through our interactive online volunteer portal. Our local partners not only benefit from volunteers valuable contributions at the project, they benefit financially with year-round monetary support from A Broader View. In the last decade A Broader View has donated over 4.5 million dollars in international aid.
By joining A Broader View you are not only helping to make a difference during your own trip, your impact will last even after you go home.