Conviértete en voluntario en Argentina, es el último país de América del Sur, con una longitud de 3800km y casi 45 millones de habitantes. Limita al este con Uruguay, Paraguay, Brasil, Chile y Bolivia y el Océano Atlántico. Se divide en 24 provincias, cada una con sus características particulares.
Tiene muchas características especiales que se pueden escuchar de los visitantes. Entre sus características podemos hablar de su gente, tan amable y divertida y su gastronomía caracterizada por "asado" y "mate", por supuesto no podemos olvidar mencionar sus productos típicos regionales como "dulce de leche" y "alfajores". El folclore y el tango son sus principales bailes que todavía se pueden ver en las calles de las ciudades. Si hablamos de fútbol, Boca y River disputan el fanatismo de la gente que todos los fines de semana generan una fiesta en la ciudad. Es muy agradable sentir las raíces españolas e italianas que aún persisten en las personas que habitan en este maravilloso país.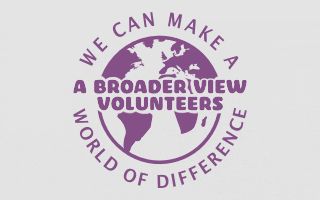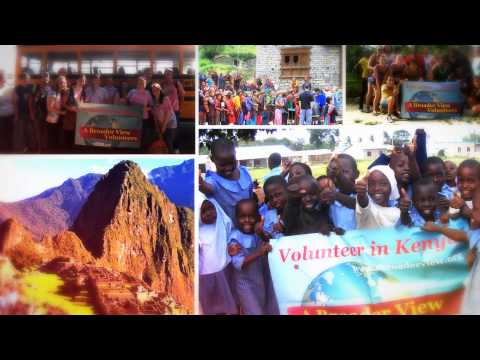 A Broader View Volunteers Abroad Gap Year Projects Overseas
Es un país muy atractivo para el voluntariado, ya que hay mucho para explorar de sur a norte. Entre sus aspectos más destacados se encuentran las Cataratas del Iguazú, Salta y sus montañas, Mendoza y sus vinos, en la Patagonia se encuentran glaciares, pingüinos, ballenas y leones marinos. También se puede visitar Bariloche, El Valle de la Luna, entre otros. Esto hace que sea muy interesante para los turistas, que siempre son bienvenidos a visitar el país.
Tenemos una amplia variedad de programas; algunos son la enseñanza, el trabajo social, el trabajo con animales, la medicina y el periodismo. Creemos que el participante durante su estancia en Argentina puede vivir una experiencia única, aprendiendo el estilo de vida y la cultura de Argentina, junto con las muchas actividades que ofrece el país.
Descripción General
Duración del proyecto: De 1 a 8 semanas)
Aeropuerto de llegada: Córdoba
Horario de trabajo: De lunes a viernes de64 a 8 horas por día
Requisitos: Record policial / Reporte de pago.
Opcional: Lecciones de inmersión en el español
Límites de edad: Mínimo 17 años o más para viajar solo.
Edad mínima: De 12 a 16 años si viaja con sus padres.
Aerolíneas: American Airlines, Lan , Tam, Gol, KLM, AirFrance , Aerolineas Argentinas, Etihad, Copa Airlines
Vacunas: Vacuna de rutina, hepatitis A y fiebre tifoidea. cdc.gov
Oportunidades de Ser Voluntario en Argentina
Cuidado de Niños/Necesidades Especiales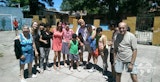 Este Centro de Educación Terapéutica ofrece hogar a niños y adolescentes diagnosticados con discapacidades intelectuales de moderadas a graves, edades de 6/7 a 13/14. Estos diagnósticos pueden estar asociados con otros trastornos neurológicos como epilepsia, autismo infantil, síndrome de Prader Willi, trastornos de la personalidad y Trastorno generalizado del desarrollo (TGD). En realidad, el centro ayuda a 40 personas.
El voluntario será asistente de terapia ocupacional que incluye la participación en el jardín, acompañando los paseos y en la fabricación de diversos elementos de madera. También parte de los momentos musicales, y sería bueno si parte de la música de la patria y los ritmos del voluntario se pueden compartir con las personas en el centro.
El voluntario formará parte de un grupo interdisciplinario de profesionales para acompañar a los niños y adolescentes que asisten al Centro de Aprendizaje Terapéutico. El taller participará en el voluntario tiene fines terapéuticos y recreativos. Para la organización anfitriona es importante recibir voluntarios de diferentes nacionalidades y que cada voluntario pueda transmitir algo específico a su cultura.
Inmersión en el Idioma Córdoba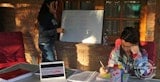 Con el fin de tener una experiencia inolvidable con el voluntariado en Argentina, tenemos una inmersión en el idioma para ayudar al participante a entender la cultura y el contexto de la gente del país, entendiendo mejor las cosas a través del aprendizaje.
Nuestros profesionales de la lengua española tienen en cuenta el trabajo de cada participante para que puedan desarrollar mejores y personales reclamaciones de cada voluntario.
Nuestra escuela también les da la oportunidad de hacer actividades al aire libre con el profesor, ya sea en la plaza, cine, bares o centros comerciales.
Las clases pueden combinarse con cualquier voluntariado, adaptando las horas de trabajo.
Estas clases de español junto con la vida en el hogar familiar serán una piedra angular en la experiencia en Argentina.
Centro de Rescate Animal – Refugio para Perros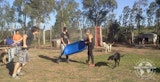 Buscamos mejorar la calidad de vida de los perros callejeros, educar a la gente sobre la propiedad responsable, y a su vez educar al perro abandonado dándolo en adopción a las familias que cumplen con los requisitos para una vida plena con el fin de cerrar el círculo de abuso. Nuestro objetivo es que el voluntario se satisfaga con las tareas y el tratamiento. Y hacer que esta experiencia única sea útil al obtener una "educación para perros" básica.
El voluntario se encargará de tareas importantes, tanto en el área de perros de refugio, como en el área administrativa. Voluntad entre otras tareas, limpieza, alimentación, caminar, entrenamiento canino, mantenimiento de perreras utilizando herramientas manuales, gestión de la Sra. Office y redes sociales. Hay 70 perros y 30 caballos. Además, el personal está compuesto por 6 personas y otros voluntarios. Se encuentra a 10 minutos de Córdoba y es posible llegar en autobús que para en la esquina.
El voluntario en este programa sólo necesita tener amor por los animales y el deseo de protegerlos, paciencia y dedicación.
Centro de Discapacidad Juvenil Córdoba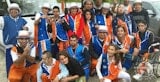 Esta organización está compuesta por un equipo que trabaja con niños y jóvenes con discapacidad, utilizando la terapia equina, huerto y "banda de calle" como parte de su rehabilitación, siendo un complemento al tratamiento. Coordinación está a cargo de un psicólogo que trabaja en el caballo individualmente con cada paciente, que es acompañado en la reunión por el resto del equipo.
La organización anfitriona proporciona un espacio relajado y cómodo para los pacientes y su familia, aprovechando la naturaleza y el medio ambiente que favorecen conseguirlo. Trabajan de forma personalizada para cada paciente, utilizando los recursos necesarios para cumplir con los objetivos de cada tratamiento, manteniendo la atención de niños y jóvenes, manteniendo su motivación (juegos, herramientas, dibujos, canciones, etc.). Fortalecen continuamente el vínculo con el caballo y el equipo, ya que es la herramienta principal y el puente para trabajar de acuerdo a los objetivos, siempre apuntando al desarrollo de los involucrados.
Los voluntarios acompañarán las actividades propuestas por el equipo en cada sesión de terapia equina. Las intervenciones específicas dependerán de cada caso y del perfil de voluntariado, pero siempre implica estar cerca del caballo y los niños, garantizando su seguridad y apoyando lo que está sucediendo en la pista.
Es importante que el voluntario tenga algún conocimiento y familiaridad con el comportamiento de los caballos. También es importante la afinidad y la voluntad de trabajar y jugar con los niños y es importante tener interés en este tema a un entendimiento con los pacientes y las familias, y también entender la actividad equina en profundidad.
Como parte de este programa, el voluntario también será colaborador en talleres educativos, cuidando a pacientes pobres con el fin de contribuir a la integración de los niños con discapacidades físicas y/o sociales a través de la rehabilitación y desarrollo de su potencial.
El voluntario acompañará a los jóvenes en diferentes actividades, proporcionará su trabajo en equipo enriquecedor ocular crítico y apoyará en las diferentes actividades.
Programa de Periodismo – RADIO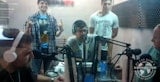 Este programa de voluntariado se encuentra en una Radio que pertenece a una empresa que ama promover la cultura del Rock Argentino, así como difundir todo lo relacionado con la información local. Se trata de un organizado y dirigido por jóvenes profesionales de la comunicación que tienen entre 19 y 40 años El ambiente generado en esta estación es relajado, amable y profesional.
El objetivo de hacer esto es promover e intercambiar lazos culturales con voluntarios dando la posibilidad de mejorar su español a través de la interacción con los diversos organismos de radiodifusión y productores esta estación circulando además de la escucha activa que es para operar un programa de radio.
El voluntario operará desde los sonidos de la consola, diferentes programas de radio (música, noticias, revistas), y ayuda para la comprobación de sonido para posibles bandas. El participante necesita tener conocimientos y buen rendimiento con la gestión de PC, redes sociales, Windows, siendo proactivo, sociable y divertido.
La estación está situada en el corazón de la ciudad de Córdoba (50 metros de la plaza central), muy cerca del barrio, tardando no más de 15 minutos en llegar.
Conservación / Medio Ambiente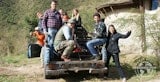 El voluntariado se realizará en una Reserva Animal. Proporcionan, en muchas capacidades, dentro de la reserva aportando tiempo, energía o talentos que ayudan a cumplir la misión de la reserva. Los voluntarios generan entusiasmo e interés. Amplían y aumentan el trabajo del personal permanente. El personal puede centrarse en los turistas/clientes individuales o en las áreas temáticas, y así aportar nuevas perspectivas, energía y tiempo al trabajo.
Este lugar ofrece una variedad de áreas en las que el voluntario puede desarrollarse. El voluntario se beneficia al tener la oportunidad de explorar un interés y como resultado obtener nueva información, desarrollar nuevas habilidades y mejorar los conocimientos existentes. A través de su experiencia forman liderazgo y habilidades sociales mientras interactúan con personal remunerado, turistas/clientes y otros voluntarios. Desarrollan orgullo personal y satisfacción a medida que ayudan a los turistas / clientes y el personal. La experiencia de vida no sólo se suma a la exposición del voluntario a diferentes culturas y sociedades, sino que la experiencia también añade experiencia en un área específica.
Los participantes en el programa de voluntariado vienen de Argentina, así como de todo el mundo, con los corazones abiertos listos para echar una mano. A cambio, este lugar ofrece formación en áreas como la construcción con materiales alternativos, nutrición y manejo de animales salvajes, turismo, gestión de bancos de semillas nativas, conservación, etc.
Es importante que el voluntario sepa dónde vive no tiene los lujos y comodidades del área urbana. Es un ambiente realmente rústico, donde debe estar preparado para compartir una habitación con otros voluntarios.
Sin embargo, se encuentra a pocas cuadras de un pequeño pueblo y a pocos km de algunas personas muy turísticas y hermosas. Los autobuses pasan por la ruta, por lo que es simple movilidad en la zona, y también para llegar a Córdoba Los autobuses de Córdoba se toman desde la carretera. Hay interesantes excursiones por la zona, es una de las zonas más bonitas del Valle de Calamuchita. Los voluntarios pueden comprar un teléfono celular mientras están en Argentina y agregar un chip. También hay señal permanente en el refugio de animales y Wi-Fi cerca de la casa.
Información del país
Introducción Acerca de Argentina
¿Estás listo para ayudar a las personas necesitadas, sumergirte en las vistas, sonidos y cultura de un nuevo país y tener la experiencia de tu vida? Con la pobreza, las enfermedades y la falta de proveedores calificados que ponen una presión sobre servicios importantes como la salud y el cuidado de niños en los países en desarrollo de todo el mundo, hay muchos rincones del mundo que dependen de la ayuda de viajeros voluntarios como usted.
Conviértete en voluntario en Argentina con A Broader View Volunteers una organización benéfica sin fines de lucro mejor valorada, que trabaja incansablemente para apoyar a nuestros maravillosos voluntarios y servir a las comunidades locales donde se encuentran nuestros programas de voluntariado. Las colocaciones en Argentina se encuentran en la ciudad colonial de Córdoba. Las colocaciones del programa se adaptan a los intereses de los voluntarios y su conjuntos de habilidades, asimismo permite a los voluntarios tener tiempo para explorar la cultura y las actividades locales andinas durante su tiempo libre.
El tipo de programas en Argentina varían ampliamente, ofreciendo todo, desde la educación hasta la atención médica. Los voluntarios pueden elegir entre siete opciones en Córdoba. La ayuda voluntaria internacional no sólo es apreciada por la comunidad local, sino que es muy necesaria por los millones de argentinos que viven por debajo del umbral de pobreza. Con miles de niños viviendo y trabajando en las calles, como es tan a menudo en países en desarrollo como Argentina, nuestros programas de voluntariado están diseñados para apoyar las necesidades de adolescentes y niños locales que necesitan asistencia desesperadamente.
Muchos de nuestros programas de voluntariado en el extranjero atienden a los requisitos de atención, educación y salud de mujeres y niños desfavorecidos. Nuestra amplia gama de programas sociales en Córdoba, Argentina incluye: Necesidades Especiales para Niños, Centro de Rescate Animal, Periodismo, Discapacidad Juvenil. Para ayudarle a establecerse en su ubicación, también ofrecemos la oportunidad de combinar todos nuestros programas con lecciones de inmersión en español durante su tiempo en Argentina.
El voluntariado en Argentina es una experiencia increíblemente gratificante. Damos la bienvenida a voluntarios de todas las edades y de todos los orígenes para unirse a nosotros. Ya sea que esté buscando programas voluntarios en el extranjero para estudiantes universitarios o trabajo voluntario para mayores de 60 años, como una organización sin fines de lucro de confianza que prioriza la seguridad de nuestros voluntarios, somos el lugar de acceso para voluntarios en todo el mundo. También ofrecemos programas personalizados con fechas de llegada flexibles para adaptarse mejor a las necesidades de los notables voluntarios de los que dependemos para ayudarnos a hacer del mundo un lugar mejor.
Si desea ser voluntario, Argentina es sólo uno de los países que hemos tomado bajo nuestra ala, proporcionando un flujo constante de voluntarios y proporcionando apoyo financiero durante todo el año a proyectos locales en Córdoba. Dondequiera que decidas ser voluntario, A Broader View te da la oportunidad de participar en un trabajo significativo de servicio comunitario, aprender un idioma extranjero, hacer amigos de toda la vida y descubrir que una persona realmente puede hacer una diferencia. Su búsqueda de los mejores programas de voluntariado en el extranjero termina aquí - voluntario en Argentina con nosotros y obtener una visión más amplia del mundo.
Coordinador
Bienvenidos a Argentina! 🇦🇷 Nuestro país tiene una gran ciudad, Buenos Aires. Pero trabajarás en Córdoba. Estaremos listos para el apoyo 24/7 en caso de que necesite ponerse en contacto con nosotros urgentemente. Le presentaremos su ubicación de voluntario y personal. Le invitamos a buscar nuestra ayuda y no dude en hacernos preguntas mientras está en el país.
Le invitamos a buscar nuestra ayuda y no dude en hacernos preguntas mientras está en el país.
Clima
¿Cuál es el mejor momento para ir a Córdoba en Argentina? Estos son algunos datos meteorológicos anuales que recopilamos de nuestros datos históricos sobre clima:
En promedio, los meses más cálidos son enero, febrero y diciembre.
Las precipitaciones más altas (temporada de lluvias) se ven en enero, febrero, marzo, noviembre y diciembre.
Córdoba tiene períodos secos en mayo, junio, julio y agosto.
En promedio, el mes más cálido es enero.
En promedio, el mes más fresco es julio.
Diciembre es el mes más húmedo. Este mes debe evitarse si no le gusta mucha lluvia.
Agosto es el mes más seco.

Reviews & Multimedia
Reviews
The accommodation was great and the house was much better than I ever expected it to be. This made me feel much more comfortable. I was thankful for Wi-Fi so I could contact my family during the trip. Meals were very good, and enough food was provided throughout the stay.
I have had a great time during my stay here. The whole program was very organized, and yet we were given the freedom to explore. Learning from the doctors was helped by the fact that some of them understood and spoke English.
It is hard for me to pick one specific memory of my trip because there were so many, but I would say those moments were most definitively filled with joy and laughter. I think one of the most difficult things I had to experience is saying goodbye.
Precios de Argentina
Tarifas
Since A Broader View Volunteers is a 501c(3) charitable organization, You can fundraise (optional) for the expenses of the trip after you get confirmed in our programs. Prices are per person and in US dollars (US$).
| Length of program | Program Fee $USD |
| --- | --- |
| 1 week | $895 |
| 2 weeks | $1050 |
| 3 weeks | $1295 |
| 4 weeks | $1295 |
| 5 weeks | $1495 |
| 6 weeks | $1495 |
| 7 weeks | $1730 |
| 8 weeks | $1730 |
Incluye:
Accommodation: Host Family
Meals: Breakfast, lunch and dinner daily
Arrival: Airport meet and greet by ABV Staff
Orientation: Project Overview On-Site
Support: Pre-trip written guide, In-country ABV staff available 24/7t
Departure: ABV Staff Escorted Airport Transfer
Costos Extra: Flights to Argentina. Entry Visa. Departure taxes. Vaccinations. Local Transportation. Travel & Health Insurance. Laundry and Internet.


Extras
Excursiones y viajes de fin de semana.
La Cumbrecita
A full day tour to La Cumbrecita can be one of the most exciting activities in Córdoba. This tour would give tourists a perfect view of the old centers of Argentina. Tourists will be able to witness the beauty of the old mountains of the UNESCO list and the Los Molinos dam. The amazing view of the Tercero River and Los Molinos Lake is simply a joy to witness. In addition to the mountains, tourists can also get much knowledge about the famous revolutionary Che Guevara. Therefore, a Cumbrecita is a necessity for each and every one of the tourists that arrive in Córdoba.
Punilla Valley
A trip to the Punilla Valley would simply leave you speechless. See the ethereal beauty of the valley is, without doubt, one of the best experiences of life. Tourists will get an incredible view of the alpine city, mountains and beautiful villas. You can also see the Uritorco Mountain, the San Roque Dam and the Calera Hydroelectric Power Plant. In addition to this, tourists can also see first hand how people lead traditional lives in the villages of the Capilla del Monte. The culture of folk music of the people there is unique and is destined to create a lasting impression on the minds of tourists.
Traslasierra Valley

Planning a day in the Traslasierra Valley is one of the best things you can do from Córdoba. The beautiful cities and the sunny valleys of Traslasierra will definitely calm your soul. Tourists can get a deep insight into the life of the local population and know a lot about their culture and origins. The best part of visiting this valley is that you would get a magnificent view of the Camino de Las Altas Cumbres. Witnessing the Ñuños hills and the Tear of Indio waterfall are also interesting things to do in the valley. Do not forget to visit the Traslasierra Valley when you arrive in Córdoba!
Villa Carlos Paz

A half-day visit to Villa Carlos Paz is a must for all tourists arriving in Cordoba. The place is known mainly for its wonderful landscapes and vibrant instagram views. Tourists will be able to witness the San Roque dam, the cuckoo clock and the Hydroelectric Power Plant. You will also get a wonderful view of the Camino de Las Cien Curvas as you drive along the roads of Villa Carlos Paz. There are many affordable restaurants along the way where tourists can stop for lunch. A trip to Villa Carlos Paz can really be entertaining and you should not forget to include it at all costs.
Calamuchita Valley

A day trip to the Calamuchita Valley from Córdoba is another of the best things to do in Argentina. The scenic beauty of the valley will take you by surprise. Tourists can see the UNESCO monuments and the childhood residence of the revolutionary Che Guevara. In addition to this, they could also get a deep insight into the rich cultural heritage of the region. The amazing scenic beauty of the towns like La Bolsa, Santa Rosa de Calamuchita and Villa Rumipal are simply incomparable. Tourists can also visit the Los Molinos dam and Villa General Belgrano.
Jesuit Legacy

A full day trip to the Jesuit legacy will allow tourists to delve into Argentina's rich cultural and historical past. Tourists on this tour can visit Casa Caroya, where they can learn about the past days of the region. Then you can continue your trip visiting the magnificent Jesus Maria, known throughout Cordoba for its festivals of Doma and Folklore. The historic Barranco Yaco and the Posta Sinsacate are also important tourist destinations and should not be excluded at any cost. The baroque church in Estancia Santa Catalina is also a great place to visit in this region. Therefore, a trip to the Jesuit Legacy is mandatory for any tourist who is planning to visit Cordoba on his next vacation.
Sierras Chicas Circuit

A half-day trip to the Sierras Chicas Mountains will be a trip that is hard to forget. A panoramic view of the wild and beautiful landscape of this mountain range is a pleasure for young and old alike. Tourists can visit the artists' village, known as Mendiolaza, on their way to the Circuito de Sierras Chicas. The tourist cities of Saldan and Unquillo offer a majestic view of the mountains that will surely hypnotize you. The beautiful monuments such as La Capilla Vieja in the historic city of La Calera are simply a joy to visit. In addition to this, it is also worth visiting the hill Ñu Pora and the dam of La Quebrada.
Alta Gracia

A trip to Alta Gracia is a must for tourists who want to learn about the younger days of the revolutionary icon Che Guevara. Tourists can visit the childhood home of this legend. In addition to this, they could experience the traditional life of the people residing in the region. You can also visit the historic grotto of the Virgin of Lourdes and the church of Nuestra Señora de La Merced.
Fiestas y festividades
The first festival of the year is in February, the Carnival, where children enjoy throwing water balloons at each other on the street.
Then in the middle of the year, on 20 July, Friends Day is celebrated. Usually, most of the teenagers meet at Parque de las Naciones or Parque Sarmiento and spend the afternoon there. At night, they go dancing to different places, and enjoy a drink.
The last festival is Spring Day, held on 21 September, which is Students' Day. Many go to the park or spend the day in the nearby city of Villa Carlos Paz. There they can enjoy lots of activities like concerts, dancing, going downtown or visiting the river bank.
Información General
Meals & Food
Volunteers are usually provided breakfast, lunch and dinner at their accommodation during the week and weekends (read the website for detail description of the meals or ask our staff online). Breakfast typically consists of toast, fruit, eggs, cereal accompanied with milk, tea or coffee. Dinner usually includes: meat (cow, chicken), potato, rice, vegetables, spaghetti and a variety of western food. Volunteers can be away from their accommodation mid-day so they take a lunch bag or they go back home. We recommend budgeting between US$5 and US$10 per day to purchase lunch if you don't return to the host family, let the host family know if you change the lunch plans. If you have specific dietary requirements, our local teams and home-stays can customize to you but be flexible as well.
Start Dates
Most of our programs run year round, you can start any volunteer/internship program on any day. When you apply you will lets know your start and end dates. Our programs run year round and have volunteers arriving almost every day from many different countries.
Since our programs sometimes depend on the local holiday calendar, there are brief occasions when normal programs work is suspended. For example, schools/daycares often close for long winter/summer vacations. During these times, we arrange for alternative work programs that are similar in substance to our ongoing programs, but address the short-term, direct needs of the local communities.
If you would like to arrange your start and end dates around the local holidays, please call us at 1.866.423.3258 or email us at [email protected].
Giving Matters
A Broader View Volunteers work tirelessly year round to support our volunteers, and also to serve the local communities where ABV projects are based. As a tax-exempt 501 c(3) organization A Broader View receive 100% of our funding from volunteer contributions. Through your program fee contribution our non-profit charity organization can operate beneficial humanitarian aid programs which are successful and continuous supported year round.
Local, professional full-time coordinators, placement logistics, airport pick up and departure transportation, arrival orientation, food & local accommodations, are a major part of providing a safe, meaningful volunteer experience. When you join A Broader View, you will receive pre-trip visa and vaccination support, assistance with flights, fundraising planning, through our interactive online volunteer portal. Our local partners not only benefit from volunteers valuable contributions at the project, they benefit financially with year-round monetary support from A Broader View. In the last decade A Broader View has donated over 4.5 million dollars in international aid.
By joining A Broader View you are not only helping to make a difference during your own trip, your impact will last even after you go home.