Sé voluntario en Colombia con A Broader View Volunteers, nuestra organización benéfica sin fines de lucro altamente calificada. Los programas de voluntariado se basan en la ciudad costera de Cartagena. Los voluntarios pueden elegir entre 7 opciones de programas disponibles en toda Cartagena Colombia.
Con sede en la ciudad de Cartagena, los programas de voluntariado de A Broader View han realizado inmensas mejoras en la vida cotidiana de las mujeres y los niños colombianos con los que trabajamos. El mayor compromiso es hacer un cambio radical en las condiciones de vida y centrarse en la educación de la primera infancia. Con ABV, los voluntarios ayudan a programas como el Centro de Aprendizaje, la Atención a Ancianos, los programas de Vivienda y los programas culturales y deportivos han sido capaces de expandirse y ayudar a combatir la pobreza extrema en estas comunidades vulnerables.
Si tiene un grupo de 5 o más interesados en ser voluntarios juntos, se pueden organizar programas personalizados. A Broader View Volunteers tiene una amplia experiencia trabajando con estudiantes y profesores proporcionando viajes de servicio a medida para grupos pequeños.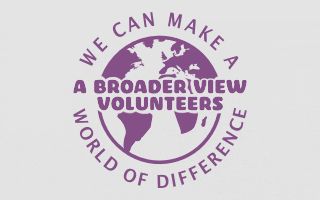 Video Review Volunteer Luann Crissman Colombia Cartagena Social Program
El voluntariado en Colombia te permitirá conectarse con niños pobres y desfavorecidos. Como voluntario, te sumergirás en la vibrante cultura latinoamericana, ayudarás a un proyecto local de base y por último, pero no menos importante, aprenderás o mejorarás tu español.
El proyecto ABV Volunteer se centra en apoyar a los niños de Cartagena, en un centro de atención infantil y en un proyecto de bienestar comunitario.
Descripción General
Duración del proyecto: De 2 a 8 semanas
Aeropuerto de llegada: Cartagena (CTG
Horario de trabajo: De lunes a viernes 8 hora por día
Requisitos: Record policial / Reporte de pago.
Opcional: Lecciones de inmersión en el español
Límites de edad: Mínimo 17 años o más para viajar solo.
Edad mínima: De 12 a 18 años si viaja con sus padres.
Aerolíneas: Avianca, Jet Blue, Spirit, Copa, American, United
Vacunas: Vacuna de rutina, hepatitis A y fiebre tifoidea.
Oportunidades de Voluntariado en Colombia
Asistencia Social / Apoyo Infantil
Este programa se encuentra en la comunidad de playa, ubicada a unos 25-30 minutos del centro de Cartagena. La mayoría de las personas en esta área son pescadores y las casas del vecindario son bastante primitivas. Este centro multifuncional apoya a más de 300 niños/jóvenes a diario donde vienen a estudiar, jugar y comer. Hay almuerzos gratuitos, jardín de infantes, clases de primaria, controles de salud mensuales y un refugio seguro para los niños pobres en la comunidad. En este proyecto, el personal busca mejorar la vida de los niños y trabajar en la prevención de la trata de niños en el comercio sexual.
Los voluntarios realizarán tutorías, fomentarán la educación, estimularán la conversación, apoyarán las necesidades de cuidado infantil. Los niños en el centro van desde niños pequeños hasta 15 años de edad. Prepárese para ayudar con la alimentación, organizar clases de inglés / juego preescolar, jugar en el patio de recreo, ayuda en las cocinas. Los proyectos juveniles se centran en las charlas sobre educación para la salud, la salud y la higiene de las niñas, las conferencias de empoderamiento y la formación profesional. Este centro está cerrado del 10 de junio al 30 de junio* aprox.
Horario del Programa
El programa comienza y termina en Cartagena
Aeropuerto se reúnen y saludan en Cartagena. Tour por la ciudad por la tarde y orientación
Voluntariado de lunes a viernes. 35-40 horas a la semana
Fin de semana libre de hacer turismo
El trabajo por turnos típico puede ser: 7:30am - 300pm con un descanso para el almuerzo
Apoyo: Ayuda del Director ABV local 24/7 durante la colocación
Salida: Acompañamiento del personal de ABV al aeropuerto
Centro de Cuidado Infantil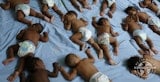 Este programa es una instalación pública que proporciona servicios diarios de cuidado infantil, clases preescolares y de jardín de infantes a bebés pequeños y niños en este barrio de Torices en el norte de Cartagena. Este centro está situado cerca del centro de la ciudad y a sólo 10 minutos del aeropuerto.
Los voluntarios cuidarán y apoyarán la afluencia diaria de niños, todos los cuales van de 18 meses a 5 años de edad. El programa tiene un programa de nutrición, donde proporcionan una comida diaria (almuerzo) a los niños. Los voluntarios alimentan a los niños, ayudando con lecciones preescolares, jugando juegos, ayuda en las cocinas.
El centro también ayuda a las madres solteras con formación en cuidado infantil, nutrición, charlas de higiene. Este centro está cerrado del 10 de junio al 30 de junio* aprox.
Horario del Programa
El programa comienza y termina en Cartagena
Aeropuerto se reúnen y saludan en Cartagena. Tour por la ciudad por la tarde y orientación
Voluntariado de lunes a viernes. 35-40 horas a la semana
Fin de semana libre de hacer turismo
El trabajo por turnos típico puede ser: 7:30am – 4:00pm con un descanso para el almuerzo
Apoyo: Ayuda del Director ABV local 24/7 durante la colocación
Salida: Acompañamiento del personal de ABV al aeropuerto
Idioma e Inmersión Cultural
La inmersión en el idioma incorpora clases de español con trabajo voluntario matutino. Las clases se pueden combinar con el bienestar social o las colocaciones del centro de atención de los niños. La inmersión en el idioma te dará la oportunidad de desarrollar, mejorar o mejorar tus conocimientos de español, mientras que al mismo tiempo ser parte del trabajo voluntario. Las lecciones son proporcionadas por tutores locales uno-a-uno (o dos) base. Los planes de lección se crean con su entrada para que puedan ser más eficaces.
Horario del Programa
El programa comienza y termina en Cartagena
Aeropuerto se reúnen y saludan en Cartagena. Tour por la ciudad por la tarde y orientación
Trabajo voluntario por la mañana, 5 días a la semana durante 20 horas
Lecciones de español por la tarde, 5 días a la semana durante 20 horas (45 minutos cada una)
Certificado de finalización de ABV
Apoyo: Ayuda del Director ABV local 24/7 durante la colocación
Salida: Acompañamiento del personal de ABV al aeropuerto
Cuido de Personas de la Tercera Edad
Sé voluntario en Colombia. Una de las grandes necesidades que tiene Cartagena es la atención de las personas mayores. Muchos viven en condiciones deplorables, la pobreza extrema y su salud empeoran debido a su baja calidad de vida. Por lo tanto, el gobierno y muchas otras organizaciones sin fines de lucro han creado o apoyado centros de atención de ancianos en ciertas áreas de Cartagena. Esta institución se encuentra en Olaya Herrera, un barrio muy típico que refleja a la perfección nuestra cultura y hábitos.
Esta institución ofrece comidas, recreación (actividades culturales y educativas), tratamiento médico y algunas de las terapias que podrían necesitar. Las personas mayores que son acogidos, realizan diferentes papeles como músicos en la banda de folclore, cocineros, bailarines, etc. Los voluntarios pueden ayudarlos con actividades recreativas y culturales. Tal vez algunos podrían ayudarlos a preparar las comidas, alimentar a cualquier discapacitado y leer durante unas horas o conversar. Necesitamos voluntarios con conocimientos del español, ya sea intermedio o avanzado.
En este programa, el voluntario puede usar su creatividad para hacer actividades para ellos. Los voluntarios pueden enseñarles los típicos movimientos de baile de su país, hacer algo de ejercicio o realizar cualquier otra idea que puedan tener. Este programa se puede combinar con el programa médico - salud ya que muchos de ellos necesitan tomar medicamentos diarios y terapia. Además, con frecuencia necesitan controlar la presión arterial, el nivel de azúcar, etc.
Tiempo de Vacaciones: Semana Santa: Marzo 29 – Abril 6
Horario del Programa
Aeropuerto se reúnen y saludan en Cartagena.
Visita de la ciudad y orientación.
De lunes a viernes. voluntariado. 35 - 40 horas por semana.
Fin de semana gratis para hacer turismo.
Horario de trabajo típico puede ser de 8:00 a.m. a 2:30 p.m. con un descanso para el almuerzo.
Apoyo: Ayuda del Director ABV local 24/7 durante la colocación
Salida: Acompañamiento del personal de ABV al aeropuerto
Educación / Enseñanza
Esta escuela está situada en un barrio muy tranquilo y típico de Cartagena, El Campestre. Está a unos 30 minutos del casco antiguo, la principal zona turística. Esta institución es un gran apoyo para la comunidad. La mayoría de los estudiantes allí provienen de familias muy pobres y tienen bajas oportunidades para una buena educación.
La escuela tiene recursos educativos limitados y algunas de las aulas y otras instalaciones no están en buenas condiciones. Sin embargo, los estudiantes disfrutan mucho de sus clases y de su compañía el uno del otro. La escuela tiene la ventaja de tener el complejo deportivo de Cartagena justo enfrente. También tienen un gran campo de deportes justo detrás de la escuela; los estudiantes lo utilizan para clases de educación física, partidos de fútbol y otro tipo de competiciones. El personal (educadores) está muy comprometidos y bien preparados. La escuela tiene primarias y secundarias. Tiene dos ramas que están a 5 minutos a pie una de la otra.
Hay clases por la mañana y por la tarde. Una clase típica tiene un número de aproximadamente 30-35 estudiantes. El voluntario ayudará al profesor siendo un activo de tutoría para los estudiantes. Las herramientas de enseñanza como tarjetas flash, suministros para el aula y recursos de literatura son bienvenidas y necesarias. Las principales necesidades que tienen son las siguientes: Asistente preescolar, Profesor o asistente de informática y clase de tecnología (tienen un aula con computadoras), profesor de educación física y, por supuesto, profesores de inglés. Este programa también se puede combinar con el programa de Idioma e Inmersión Cultural (lecciones de español).
Programa Cerrado: Junio 12 - 25 de Julio; 30 de Octubre - 10 de Febrero; Semana Santa: 29 de Marzo – 6 de Abril.
Horario del Programa
Aeropuerto se reúnen y saludan en Cartagena.
Visita de la ciudad y orientación.
De lunes a viernes. voluntariado. 35 - 40 horas por semana.
Fin de semana gratis para hacer turismo.
Horario de trabajo típico puede ser de 7:00 a.m. a 2:30 p.m. con un descanso para el almuerzo.
Ayuda del Director ABV local 24/7 durante la colocación
Acompañamiento del personal de ABV al aeropuerto
Apoyo a las Mujeres
A Broader View ofrece programas que se centran específicamente en la difícil situación de las mujeres jóvenes y las mujeres indigentes en las comunidades de pobreza. El programa tiene como objetivo ayudar a las mujeres que les dan apoyo, orientación y capacitación en habilidades para la vida. Los voluntarios trabajan con el grupo de mujeres de base y enseñan inglés; ayudar a iniciar actividades generadoras de ingresos y a crear soluciones sostenibles a los desafíos a los que se enfrenta la mujer día a día.
En nuestro programa, usted ayuda con la formación de mujeres en diversas habilidades de vida y generación de ingresos y para llevar a cabo investigaciones para encontrar soluciones alternativas para combatir la pobreza. No hay requisitos específicos, excepto la voluntad y el entusiasmo para ayudar a las mujeres.
La misión de este programa es ayudar a fomentar el crecimiento de las mujeres independientes, autosuficientes y que toma de decisiones, fomentando el auto-empoderamiento. Nuestros voluntarios ayudan de las siguientes maneras:
Enseñar habilidades para la vida como alimentación saludable
Información de nutrición
Enseñanza básica del inglés
Iniciar actividades generadoras de ingresos
Promover la auto independencia
Instrucción sobre higiene y defensa propia
Fomentar el auto empoderamiento
Apoyo y orientación
Desarrollar microempresas/préstamos
Introducción del yoga, la danza y los deportes
Introducing yoga, dance, and sports
What Woman Support programs are available to volunteer Abroad?
Apoyo Infantil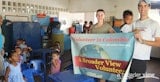 Este centro de cuidado infantil se encuentra en una zona segura de Cartagena. Está rodeado de barrios pobres y el complejo tiene una gran necesidad. Muchos de los niños que son recibidos en esta institución tienen una calidad de vida muy baja. Sus familias tienen situaciones económicas deplorables y a veces no pueden pagar las comidas del día.
Este centro es administrado por el gobierno y el ICBF que es la principal institución de bienestar social en Colombia. Muchos de los niños allí incluso tienen problemas psicológicos debido a sus malas condiciones de vida.
Los niños comienzan a llegar a las 8:00 am y sus padres comienzan a recogerlos a las 3:00 Pm. Necesitamos voluntarios que cuiden a los niños y los ayuden a comer. También necesitan tener un montón de actividades tales como cuentacuentos, juegos de rol, enseñanza de inglés, obras de mano, etc. También mencionaron que necesitan un comedor para los niños porque ahora tienen que comer en el lugar donde la institución organiza las reuniones con los padres. Tienen una falta de herramientas educativas adecuadas como libros, tarjetas, carteles, colores, libros, etc.
Este es un programa perfecto para aquellos voluntarios que planean tener clases de español, ya que también podrían trabajar a tiempo parcial y dedicar la tarde a sus clases. La familia anfitriona vive a 15 minutos de la institución.
Tiempo de vacaciones: 12 de Junio – 25 de Julio; Semana Santa: 29 de Marzo – 6 de Abril
Horario del Programa
Aeropuerto se reúnen y saludan en Cartagena.
Visita de la ciudad y orientación.
De lunes a viernes. voluntariado. 35 - 40 horas por semana.
Fin de semana gratis para hacer turismo.
Horario de trabajo típico puede ser de 8:00 a.m. a 2:30 p.m. con un descanso para el almuerzo
Ayuda del Director ABV local 24/7 durante la colocación
Acompañamiento del personal de ABV al aeropuerto
Información del país
Introducción Acerca de Colombia
¿Estás listo para ayudar a las personas necesitadas, sumergirte en las vistas, sonidos y cultura de un nuevo país y tener la experiencia de tu vida? Con la pobreza, las enfermedades y la falta de proveedores calificados que ponen una presión sobre servicios importantes como la salud y el cuidado de niños en los países en desarrollo de todo el mundo, hay muchos rincones del mundo que dependen de la ayuda de viajeros voluntarios como usted.
Sé Voluntario en Colombia con A Broader View una organización benéfica sin fines de lucro mejor valorada, que trabaja incansablemente para apoyar a nuestros maravillosos voluntarios y servir a las comunidades locales donde se encuentran nuestros programas de voluntariado. Las ubicaciones en Colombia se encuentran en la ciudad de Cartagena. Las colocaciones del programa se adaptan a los diferentes intereses de los voluntarios y su conjunto de habilidades, pero aun así permiten a los voluntarios tengan tiempo para explorar la cultura local de Centroamérica y las actividades diversas durante su tiempo libre.
El tipo de programas en Colombia varían ampliamente, ofreciendo todo, desde educación hasta atención médica. Los voluntarios pueden elegir entre 7 opciones en Cartagena. La ayuda voluntaria internacional no sólo es apreciada por la comunidad local, sino que es muy necesaria por los millones de hondureños que viven por debajo del umbral de pobreza. Con miles de niños viviendo y trabajando en las calles, como es tan a menudo en países en desarrollo como Colombia, nuestros programas de voluntariado están diseñados para apoyar las necesidades de adolescentes y niños locales que necesitan asistencia desesperadamente.
Muchos de nuestros programas de voluntariado en el extranjero atienden a los requisitos de atención, educación y salud de mujeres y niños desfavorecidos. Nuestra amplia gama de programas sociales en Cartagena, Colombia incluye: atención de ancianos, apoyo a la mujer, pasantías, enseñanza en escuelas primarias y secundarias y voluntariado en orfanatos y guarderías y muchos más programas. Para ayudarle a establecerse en su ubicación, también ofrecemos la oportunidad de combinar todos nuestros programas con lecciones de inmersión en español durante su tiempo en Colombia.
El voluntariado en Colombia es una experiencia increíblemente gratificante. Damos la bienvenida a voluntarios de todas las edades y de todos los orígenes para unirse a nosotros. Ya sea que esté buscando programas voluntarios en el extranjero para estudiantes universitarios o trabajo voluntario para mayores de 60 años, como una organización sin fines de lucro de confianza que prioriza la seguridad de nuestros voluntarios, somos el lugar de acceso para voluntarios en todo el mundo. También ofrecemos programas personalizados con fechas de llegada flexibles para adaptarse mejor a las necesidades de los notables voluntarios de los que dependemos para ayudarnos a hacer del mundo un lugar mejor.
Si desea ser voluntario, Colombia es sólo uno de los países que hemos tomado bajo nuestra ala, proporcionando un flujo constante de voluntarios y proporcionando apoyo financiero durante todo el año a proyectos locales en Cartagena. Dondequiera que decida ser voluntario, A Broader View le da la oportunidad de participar en un trabajo de servicio comunitario significativo, aprender un idioma extranjero, hacer amigos de por vida y descubrir que una persona realmente puede hacer una diferencia. Su búsqueda de los mejores programas de voluntariado en el extranjero termina aquí - voluntario en Colombia con nosotros y obtén una visión más amplia del mundo.
Coordinador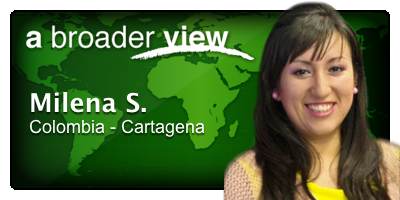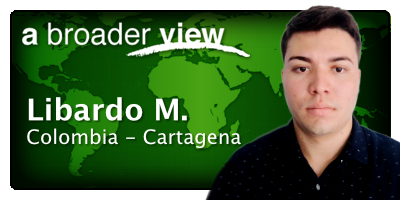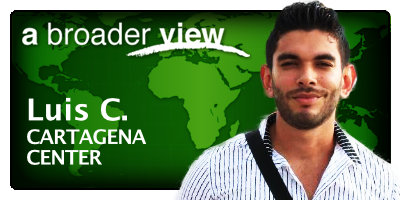 Bienvenidos a Colombia (¡Bienvenidos a Colombia!). Nuestros nombres son Libary y Milena y somos sus coordinadores de ABV mientras se hospeda en Colombia. Nuestro país tiene una gran ciudad, Cartagena. Trabajarás en Cartagena. Estaremos listos para el apoyo 24/7 en caso de que necesite ponerse en contacto conmigo urgentemente. Le presentaremos su ubicación de voluntario y personal.
Le invitamos a buscar nuestra ayuda y no dude en hacernos preguntas mientras está en el país.
Clima
Cartagena tiene un clima tropical húmedo y seco. La temporada de lluvias es de mayo a junio y otro período lluvioso de octubre a noviembre. El clima tiende a ser cálido durante todo el año. De enero a marzo es extremadamente seco.
¿Cuál es el mejor momento para ir a Cartagena en Colombia? Estos son algunos datos meteorológicos anuales que recopilamos de nuestros datos históricos sobre clima:
En promedio, las temperaturas son siempre altas.
La mayor cantidad de lluvias (temporada de lluvias) se ve en mayo, junio, julio, agosto, septiembre, octubre y noviembre.
Cartagena tiene períodos secos en enero, febrero, marzo y abril.
En promedio, el mes más caluroso es agosto.
En promedio, el mes más fresco es enero.
Octubre es el mes más húmedo. Este mes debe evitarse si no le gusta mucho la lluvia.
Febrero es el mes más seco.

Reviews & Multimedia
Prices for Colombia
Program Fees
Since A Broader View Volunteers is a 501c(3) charitable organization, You can fundraise (optional) for the expenses of the trip after you get confirmed in our programs. Prices are per person and in US dollars (US$).
| Length of program | Program Fee $USD |
| --- | --- |
| 1 week | $895 |
| 2 weeks | $995 |
| 3 weeks | $1195 |
| 4 weeks | $1195 |
| 5 weeks | $1395 |
| 6 weeks | $1395 |
| 7 weeks | $1640 |
| 8 weeks | $1640 |
Inclusions
Accommodation: Host family
Meals: Breakfast, lunch and dinner daily
Arrival: Airport meet and greet by ABV Staff
Orientation: Project Overview On-Site
Support: Pre-trip written guide, In-country ABV staff available 24/7
Departure: ABV Staff Escorted Airport Transfer
Extra costs: Flights to Colombia. Entry Visa (if applicable). Departure taxes. Vaccinations. Local Transportation. Travel & Health Insurance (approx. us$53). Laundry and Internet (us$10 and us$15).


Start Dates
Most of our programs run year round, you can start any volunteer/internship program on any day. When you apply you will lets know your start and end dates. Our programs run year round and have volunteers arriving almost every day from many different countries.
Since our programs sometimes depend on the local holiday calendar, there are brief occasions when normal programs work is suspended. For example, schools/daycares often close for long winter/summer vacations. During these times, we arrange for alternative work programs that are similar in substance to our ongoing programs, but address the short-term, direct needs of the local communities.
If you would like to arrange your start and end dates around the local holidays, please call us at 1.866.423.3258 or email us at [email protected].
Money Matters
A Broader View Volunteers work tirelessly year round to support our volunteers, and also to serve the local communities where ABV projects are based. As a tax-exempt 501 c(3) organization A Broader View receive 100% of our funding from volunteer contributions. Through your program fee contribution our non-profit charity organization can operate beneficial humanitarian aid programs which are successful and continuous supported year round.
Local, professional full-time coordinators, placement logistics, airport pick up and departure transportation, arrival orientation, food & local accommodations, are a major part of providing a safe, meaningful volunteer experience. When you join A Broader View, you will receive pre-trip visa and vaccination support, assistance with flights, fundraising planning, through our interactive online volunteer portal. Our local partners not only benefit from volunteers valuable contributions at the project, they benefit financially with year-round monetary support from A Broader View. In the last decade A Broader View has donated over 4.5 million dollars in international aid.
By joining A Broader View you are not only helping to make a difference during your own trip, your impact will last even after you go home.
Extras
Tour and weekend trips
Once in country our local coordinator can help you find the most reliable and safe tour agencies for weekend trips, you can pay in cash or in most locations with a credit card. These tours are not part of the ABV fees.
Cartagena City Tour
Experience all of Cartagena's historical highlights on a comprehensive tour of one of Colombia's most vibrant cities. Immerse yourself in the Caribbean color and cultural flair of the city as you visit revered museums, iconic fortresses, and impressive monuments. Admire the astonishing colonial architecture of the area, and explore the glittering exhibitions of the Cartagena Naval Museum, the entrance fee to which is included. Cartagena city sightseeing tour Visit Isla de Manga, the Catedral de San Pedro Claver, and the Cartagena Naval Museum Take a guided visit to Castillo San Felipe and Cerro de la Popa All entrance fees and round-trip hotel transportation included.
Aviary trip from Cartagena
Colombia's topography goes from windswept beaches to rugged mountain tops. The resulting biodiversity is among the highest in the world. During this round trip half-day, bird-lovers tour in Cartagena, you'll witness that diversity first hand by exploring the National Aviary of Colombia.You'll learn all about their ongoing research and conservation efforts while marveling over the incredible diversity on display in their various habitat zones.
Mud Volcano from Cartagena
The mud baths at Volcan de Lodo El Totumo are a popular day trip from Cartagena, known for their rejuvenating properties. Booking a tour makes it easy to visit the baths without planning your time, researching costs, or figuring out transportation for the 45-minute drive. Plus, this tour includes a stop at the Caribbean beach Manzanillo del Mar and a typical Colombian-style lunch for a relaxing tour at great value.
Cartagena Sensational Salsa Tour
Included: hotel pick up and drop off - private car with bilingual driver and ac - traveler's insurance – entrance to main salsa bars – local taxes - parking fees - fully narrated tour. Not included: alcoholic beverages - tips to driver/guide
Full Day Trip to Rosario Islands from Cartagena
Escape the city and head out to the Rosario Islands on this all-day trip from Cartagena. Arrive at Isla del Pirata, one of the islands that makes up the Caribbean archipelago. There, you'll be able to relax on the beach, cruise around on a paddleboard, snorkel off the main island of Isla Grande, and more. The trip also includes lunch.
Festivals and Festivities
The November 11th festivities celebrating the Independence of Cartagena and the Indigenous Bagpipe Festival in San Jacinto are but two examples of the joy you can experience in this part of the country.
CLASSICAL MUSIC FESTIVAL OF CARTAGENA (Jan6 – Jan 16)
The hill of La Popa, the castle of San Felipe, the Adolfo Mejia Theatre, and the Gethsemane auditorium are some of the venues where the musical works of the most renowned composers in history are performed for residents and visitors of Cartagena (nicknamed "La Heroica") every January, during the Cartagena International Music Festival. Invited artists give concerts and talks throughout the duration of the festival.
INDEPENDENCE DAY AND NATIONAL BEAUTY PAGEANT (Nov 13-16)
Every November, Colombia becomes a huge party thanks to the National Beauty Pageant, which has been held in Cartagena since 1934 in order to unite Colombian regions around the beauty of Colombian women. Numerous events are held during the Pageant and women from all around Colombia participate.
INTERNATIONAL FILM FESTIVAL OF CARTAGENA DE INDIAS (Mar 1 - 6)
The Cartagena de Indias International Film Festival (FICCI) is held every year in March. This event, which shines a spotlight on Latin American cinema, began in 1960, when it was held in the Teatro Cartagena and featured productions from 30 countries and artists such as Rita Hayworth.
11TH OF NOVEMBER CELEBRATIONS (Nov 11 - 16)
The City's Independence is celebrated on November 11th in Cartagena, which was the first province to declare itself free of the Spanish crown. The celebration includes festivals and colorful float parades, where people enjoy music and dance performances inspired by African and Caribbean rhythms.
INDIGENOUS BAGPIPE FESTIVAL SAN JACINTO (Aug 13 - 16)
One of the main expressions of Colombian folklore can be enjoyed every August during the San Jacinto Bagpipes National Indigenous Festival. San Jacinto is located 71 miles from Cartagena, and is well-known as the birthplace of many great musicians and jugglers. The event serves to rescue and preserve the cultural values of the Colombian Caribbean region.
SWEETS FESTIVAL (Mar 19 - 27)
Cartagena hosts the Sweets Festival every Easter as a way to keep folk traditions alive in the city. This event features homemade sweets in public squares, streets, and shopping centers; sweet makers participate by preparing samples to delight festival goers.
FEAST OF OUR LADY OF LA CANDELARIA (Jan 29 – Feb 3)
During the festival of Our Lady of La Candelaria, faith is on display when a large crowd process toward La Popa Hill, worshipping the image of the patron saint of Cartagena.