Sri Lanka se encuentra en la placa india, una placa tectónica importante que anteriormente era parte de la placa indoaustraliana. Se encuentra en el océano índico al suroeste de la bahía de Bengala, Sri Lanka está separada de la parte continental del subcontinente indio por el golfo de Mannar y el estrecho de Palk. Según la mitología hindú, existía un puente terrestre entre el continente indio y Sri Lanka. Ahora sólo equivale a una cadena de bancos de piedra caliza que permanecen sobre el nivel del mar. Las leyendas afirman que era transitable a pie hasta 1480 dC, hasta que los ciclones profundizaron el canal. Las porciones siguen siendo tan poco profundas como 1 metro (3 pies). La isla se compone principalmente de llanuras costeras planas a ondulantes, con montañas que se elevan sólo en la parte centro-sur.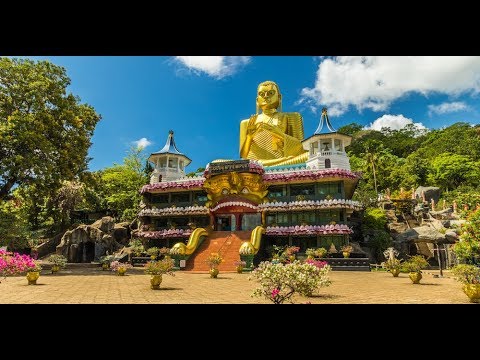 Volunteer Abroad Sri Lanka Social and Conservation Programs
Our volunteer programs provide a safe, enriching experience working in a school project, Sea Turtle conservation, health care programs and Construction and renovation of historical buildings.
Nuestros programas de voluntariado proporcionan una experiencia segura y enriquecedora trabajando en un proyecto escolar, conservación de tortugas marinas, programas de atención médica y construcción y renovación de edificios históricos.
Sé voluntario en Sri Lanka con alojamiento disponible hasta 25 voluntarios, A Broader View ha acogido a cientos de grupos de estudiantes universitarios, adolescentes alternativos de cuerpo de paz y programas de voluntariado familiar en nuestros proyectos médicos, educativos y de bienestar social de Sri Lanka. Grupos de 5 o más interesados en ser voluntarios juntos pueden ser personalizados. A Broader View Volunteers tiene una amplia experiencia trabajando en Sri Lanka con estudiantes, profesores y familias que ofrecen viajes de servicio a medida para grupos pequeños. También podemos personalizar para viajeros solos, parejas, familias, voluntarios maduros desde 1 semana hasta 8 semanas.
Descripción Importante
Descripción General
Duración del proyecto: De 1 a 8 semanas
Fechas del proyecto: Todo el año.
Aeropuerto de llegada: Bandaranaike International Airport, Colombo (CMB)
Llegada: Solo en sábados y domingos, sin excepciones
Alojamiento: Casa de huéspedes
Comidas: Desayuno y cena todos los días
Aerolíneas: American, United, Delta, US Airways
Vacunas: Vacuna de rutina, hepatitis A y fiebre tifoidea. wwwnc.cdc.gov/
Horario del programa
Inicia y termina en Colombo
Transporte al aeropuerto incluidos
Voluntariado en días de semana
Trabajo de turno típico: Turno matutino - 4 horas Turno de la tarde - 2 horas
Apoyo - Soporte del personal local 24/7 durante la colocación
Salida - Se organizará según sea necesario
No incluye
Vuelos a Sri Lanka. Visa de entrada. Impuestos de salida. Vacunas. Transporte local. Seguro de Viaje y Salud. Lavandería e Internet
Oportunidades de ser Voluntario en Sri Lanka
Enseñanza de Inglés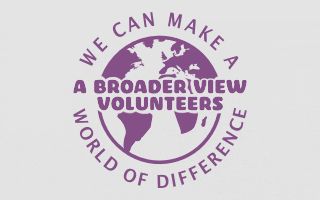 Lo que puede ser más emocionante que enseñar a un niño a aprender. En este programa los voluntarios tendrán la oportunidad de contribuir a las necesidades de educación comunitaria subdesarrolladas. Los voluntarios no sólo trabajarán en el aula como asistentes, ya que pueden ser parte de la búsqueda de soluciones para los desafíos de la educación en un país en desarrollo como Sri Lanka. El voluntario trabajará con niños pequeños (niños de kindergarten y primaria) enseñando inglés básico, compartiendo conocimientos sobre salud y prácticas de higiene y temas sociales como la igualdad de género.
Horas de voluntariado aproximadamente 35 horas por semana de lunes a viernes. La escuela tiene 120 estudiantes con 15 aulas. Los voluntarios trabajarán con pequeños grupos de niños, enfocados en aquellos que necesitan apoyo/atención adicional.
Las responsabilidades generales incluyen:
Asistir con planificación de lecciones
Organizar actividades extracurriculares
Introducir temas como música, danza, artes y deportes
Dedicación de 35-40 horas por semana en la escuela
Tortugas marinas y conservación marina
Sé voluntario en un proyecto de conservación es una gran manera de aprender acerca de las preocupaciones ambientales de una comunidad. Sri Lanka es el hogar de varias playas de anidación de tortugas. La caza furtiva por depredadores, así como por humanos, puede ser perjudicial para la población de tortugas. Para protegerse de la extinción, el gobierno de Sri Lanka ha encargado criaderos seguros a lo largo de la costa.
Los criaderos proporcionan un refugio para las tortugas marinas y promueven nuevos nacimientos para aumentar el número de población. Los voluntarios apoyan el trabajo en los criaderos, que normalmente dependen de donaciones limitadas del gobierno y de los turistas.
Las responsabilidades de los voluntarios incluyen la limpieza de la playa, llenar tanques de agua, limpiar tanques, alimentar tortugas, trasplantar huevos cuando sea necesario. Dependiendo de la época del año, el voluntario puede participar en proyectos de divulgación y sensibilización comunitaria. Los turnos de voluntariado pueden ser tanto por la mañana como por la tarde (4-6 horas al día). Los voluntarios trabajan directamente con los médicos veterinarios para el tratamiento de las tortugas marinas que supervisa los historiales de alimentación, limpieza, anidación e incubación.
Alcance de la atención médica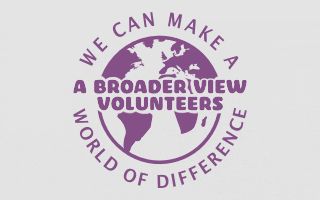 Sri Lanka es conocido por tener un muy buen sistema de atención de salud preventiva dentro de Asia meridional. El éxito del sector de la salud de Sri Lanka se debe en gran medida a su eficaz sistema de prestación pública, que proporciona atención preventiva y curativa a bajo costo. La atención sanitaria proporcionada por el gobierno es gratuita para todos los ciudadanos y representa casi toda la atención preventiva y la mayoría de los tratamientos hospitalarios.
Este programa ofrece a los voluntarios la oportunidad de aprender sobre la atención médica en un país en desarrollo. ABV tiene asociaciones con clínicas y hospitales locales en toda Galle que los voluntarios médicamente capacitados son bienvenidos a aplicar.
Voluntarios médicamente capacitados y actualmente estudiantes de medicina inscritos y enfermeras estudiantiles son bienvenidos a aplicar. Se pueden organizar optativas sanitarias y pasantías médicas (basadas en el alcance de la experiencia de los voluntarios). Los voluntarios trabajarán de 6 a 7 horas al día en diferentes departamentos y áreas clínicas.
Las responsabilidades de los voluntarios son determinadas por los supervisores médicos locales, así como la base de pacientes y la necesidad de la clínica. Esto significa que, como en cualquier entorno médico, los voluntarios deben ser flexibles y proactivos y estar listos para saltar donde más se necesitan.
Programa de Cuidado Infantil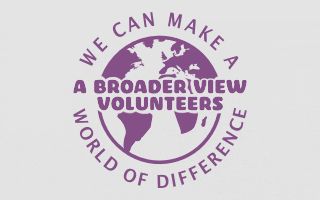 Es una gran oportunidad para hacer trabajo voluntario en un orfanato para diferentes niños de grupos de edad. A diferencia de usted y de nosotros, estos niños en orfanatos terminan en esos hogares, debido a la pobreza, los desastres naturales, el abandono, el abuso, el abandono y otras cuestiones relacionadas. Así que esta es una oportunidad para que usted dé su mano de ayuda a estos niños vírgenes y encantadores cuidando de ellos, enseñando y jugando con ellos. Les darás una nueva esperanza para desarrollar su confianza y desarrollar sus habilidades.
Las responsabilidades generales incluyen:
Proporcionar amor, cuidado y afecto a los niños
Enseñar Inglés, Matemáticas, Ciencias o cualquier otra asignatura
Enseñar actividades extracurriculares como Música, Baile y educación física
Empoderar Emprendedores Locales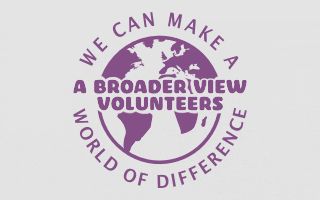 El sustento de la mayoría de las personas en las zonas costeras es la pesca y otros se ganan la vida utilizando los recursos del mar, los cocos y la canela. Empoderar a los empresarios locales es la tarea principal de este proyecto y tiene la oportunidad de aprender la cultura de Sri Lanka. Apoyar la fabricación de artesanías utilizando conchas marinas es uno de estos proyectos y puede experimentar cómo la canela sale de esa manera al mercado.
Las responsabilidades generales incluyen: proyecto de manualidades
Recogida de conchas marinas en la playa
Limpieza de conchas marinas y secado antes de su uso
Ayudar a los artesanos a hacer artesanías de lujo
Proyecto de procesamiento de canela
Cosecha de canela
Extracción de nudos, raspado, frotamiento con varilla de latón
Pelar la corteza de canela
Cuidado de Elefantes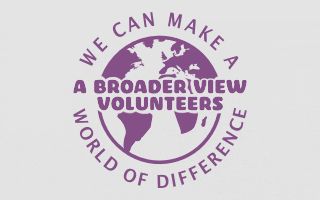 Los voluntarios desempeñan un papel importante durante todo el año en el programa de Bienestar de Elefantes, contribuyendo al funcionamiento diario y al desarrollo futuro. Damos la bienvenida a voluntarios de todo el mundo, con todo tipo de habilidades e intereses. A través de los diferentes elementos del proyecto voluntario de conservación de elefantes, los voluntarios tienen una experiencia única, logrando entrar en la comunidad local, trabajando con la gente local para mejorar la educación y promoviendo el importante trabajo del centro de elefantes para lograr un mejor cuidado y conservación del elefante, protegiendo no sólo a nuestro propio rebaño, ¡sino también a los elefantes en toda Sri Lanka!
El enfoque principal de los voluntarios es el cuidado diario y la gestión de los elefantes que viven con nosotros. A su llegada, se le asignará un elefante para trabajar y le ayudará con su cuidado diario y, si es necesario, tratamiento médico. Trabajando bajo la dirección del mahout de su elefante y con otros voluntarios, se le pedirá que lo ayude con su comida y baño durante toda su estancia; y espero construir una relación especial con su elefante! Esto requiere cuidado y responsabilidad dedicada.
Horario diario
30 am – Paseo por la selva con elefante
00 am - Fabricación de vitaminas , chequeo veterinario (comprobar el cuerpo de los elefantes) y la alimentación de elefantes
9:00 am – Desayuno
10:00 am – Limpieza del cierre nocturno
00 am – Baño de elefantes
00 am – Tiempo de descanso
00 pm – Almuerzo
14:00 hasta las 17:00 horas de trabajo del proyecto de trabajo
Alojamiento
El alojamiento está rodeado de palmeras y ofrece vistas a los arrozales. Se proporcionan mosquiteras, ropa de cama limpia y toallas. El búngalo y las cabañas son mantenidos por voluntarios y nuestro búngalo guardián Abey. Su tarifa de colocación voluntaria incluye tres comidas de estilo local al día, que se proporcionan en la Casa Colonial, el almuerzo es una comida vegetariana - ¡comida que va a ayudar a crecer en el Eco-jardín! y siempre que sea posible se acomodarán requisitos dietéticos especiales.
El Búngalo – Los dormitorios son instalaciones compartidas con literas con baño occidental en la suite, también hay dos refrescantes duchas al aire libre. Hay una zona de cocina básica con fregadero, hervidor de agua, filtro de agua y congelador de nevera, lavaplatos para su ropa y una sala de estar con libros para leer y WIFI gratuito.
Las cabañas de la selva - Cinco cabañas que pueden dormir tres personas cada una. Todas las cabañas cuentan con litera y cama individual. La cabina de la selva tiene su propia ducha y bloque de inodoro adjunto. Los voluntarios de esta habitación también tendrán acceso al búngalo para las instalaciones allí.
¿Qué incluye?
Alojamiento en el lugar, 3 comidas al día que son cocinadas por nuestro chef en el lugar capacitado
Aeropuerto recoger y soltar
Toallas, ropa de cama y mosquiteras
Tetera, congelador nevera, filtro de agua, lavado de ropa (lavado a mano)
Información del País
Sri Lanka es la perla del océano indio que tiene un clima cómodo con una naturaleza atractiva. Sri Lanka tiene una cultura única, características geológicas, valores históricos, buena biodiversidad y un entorno maravilloso. Hay tantas fuentes de agua dulce en Sri Lanka, como cascadas, ríos y lagos. Sinharaja es la selva tropical en Sri Lanka que tiene una diversidad de flora y fauna muy grande. Una visita a Sri Lanka presenta una oportunidad única en este contexto, habiendo sido incluido entre los 25 principales puntos críticos mundiales para la biodiversidad. La organización de vigilancia ecológica Conservation International ha indicado que hay más de 3000 especies de plantas endémicas, 140 especies endémicas de anfibios, 14 especies endémicas de mamíferos y 10 especies endémicas de aves en Sri Lanka.
Sri Lanka es un país rico en lugares históricos y religiosos. Van desde las antiguas ruinas de ciudades, templos y santuarios. Kandy tiene el Templo de la Reliquia de los Dientes Sagrados del Señor Buda. Anuradhapura también una de las ciudades religiosas e históricamente importantes de Sri Lanka. Sigiriya, Yapahuwa, Polonnaruwa también lugares muy importantes en Sri Lanka.
Colombo
La geografía de Colombo es una mezcla de tierra y agua. La ciudad tiene muchos canales y, en el corazón de la ciudad, el lago Beira de 65 hectáreas (160 acres). El lago es uno de los monumentos más distintivos de Colombo, y fue utilizado durante siglos por los colonos para defender la ciudad. Sigue siendo una atracción popular, albergando regatas y eventos teatrales en sus costas. La frontera norte y noreste de la ciudad de Colombo está formada por el río Kelani, que se encuentra con el mar en una parte de la ciudad conocida como el Modera (mádara en Sinhala) que significa delta del río.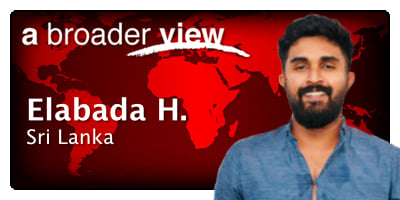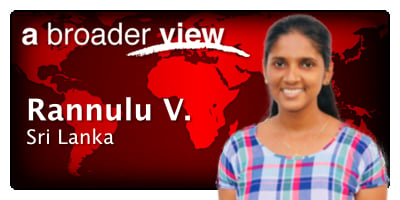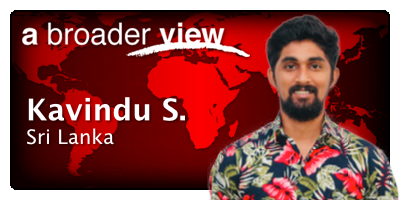 Welcome to Sri Lanka 🇱🇰￰ (Ayubowan!). Our names are Elabada, Kavindu and Miss Rannulu, and we are your ABV coordinators while you are staying in Sri Lanka. Our country has one big city, Colombo. But you will be working in different areas depending of your program. We will be ready for support 24/7 in case you need to contact me urgently. I will introduce you to your volunteer location and staff.
You are most welcome to seek my assistance and don't hesitate to ask me questions while in country.
What's the best time to go to Sri Lanka? Here are some annual weather facts we collected from our historical climate data:

¿Cuál es el mejor momento para ir a Sri Lanka? Estos son algunos datos meteorológicos anuales que recopilamos de nuestros datos históricos sobre clima:
Sri Lanka tiene típicamente clima tropical y no hay estaciones marcadas reales. El clima en las llanuras y las zonas costeras es muy caliente y a menudo húmedo con una temperatura media mensual de 27 grados Celsius (81o Fahrenheit). La humedad relativa varía de aproximadamente 70% durante el día a 90% por la noche. Las colinas son mucho más frías con una temperatura promedio de alrededor de 20 grados Celsius (68o Fahrenheit).
Sri Lanka ve mucha lluvia. El monzón trae lluvia de mayo a julio a las regiones occidental, sur y central de la isla. El monzón noreste causa lluvias en las regiones norte y este en diciembre y enero.

Reviews & Multimedia
Reviews
This experience has been life-changing and opened my eyes to the incredibly blessed life that I lead. And although it is difficult for just one volunteer to make a difference, I feel truly honored and humbled to have been able to touch even a few lives.
My favorite memory is just the little smiles, hugs and waves I would get throughout the week. I would happen to make eye contact with one of the kids or they would run up to me unexpectedly and their response were so full of joy and love and happiness.
Support provide in country was amazing, and more than I could have hopped for. Everyone was very knowledgeable, friendly, and informative, and were constantly more than willing to help with any problem, and they always did it with a smile on their face!
Prices for Sri Lanka
Program Fees
Since A Broader View Volunteers is a 501c(3) charitable organization, You can fundraise (optional) for the expenses of the trip after you get confirmed in our programs. Prices are per person and in US dollars (US$).
Medical

| Length of program | Program Fee $USD |
| --- | --- |
| 1 week | $890 |
| 2 weeks | $1020 |
| 3 weeks | $1280 |
| 4 weeks | $1540 |
| 5 weeks | $1800 |
| 6 weeks | $2060 |
| 7 weeks | $2340 |
| 8 weeks | $2600 |
Teaching and Sea Turtles

| Length of program | Program Fee $USD |
| --- | --- |
| 1 week | $890 |
| 2 weeks | $1020 |
| 3 weeks | $1160 |
| 4 weeks | $1380 |
| 5 weeks | $1600 |
| 6 weeks | $1820 |
| 7 weeks | $2040 |
| 8 weeks | $2260 |
Elephants

| Length of program | Program Fee $USD |
| --- | --- |
| 1 week | $1050 |
| 2 weeks | $1400 |
| 3 weeks | $1750 |
| 4 weeks | $2100 |
Childcare / Women Empowerment

| Length of program | Program Fee $USD |
| --- | --- |
| 1 week | $890 |
| 2 weeks | $1020 |
| 3 weeks | $1160 |
| 4 weeks | $1380 |
| 5 weeks | $1600 |
| 6 weeks | $1820 |
| 7 weeks | $2040 |
| 8 weeks | $2260 |
Inclusions
Accommodation: Beach Front Guest / Homestay
Meals: 3 Meals a day
Arrival: Airport meet and greet by ABV Staff
Orientation: Project Overview and city tour on arrival
Support: Pre-trip written guide, In-country ABV staff available 24/7
Departure: ABV Staff Escorted Airport Transfer
Extra costs: Flights. Entry Visa (if applicable). Departure taxes. Vaccinations. Local Transportation. Background Check, Travel & Health Insurance (US$53 Premium plan). Laundry and Internet (US$10-15)
Meals & Food
Volunteers are provided breakfast, lunch and dinner at their accommodation during the week and weekends. Breakfast typically consists of toast, fruit, eggs, cereal accompanied with milk, tea or coffee. Dinner usually includes: meat (cow, chicken), potato, rice, vegetables, spaghetti and a variety of western food. Volunteers can be away from their accommodation mid-day so they take a lunch bag or they go back home. We recommend budgeting between US$5 and US$10 per day to purchase lunch if you don't return to the host family, let the host family know if you change the lunch plans. If you have specific dietary requirements, our local teams and home-stays can customize to you but be flexible as well.
Start Dates
Most of our programs run year round, you can start any volunteer/internship program on any day. When you apply you will lets know your start and end dates. Our programs run year round and have volunteers arriving almost every day from many different countries.
Since our programs sometimes depend on the local holiday calendar, there are brief occasions when normal programs work is suspended. For example, schools/daycares often close for long winter/summer vacations. During these times, we arrange for alternative work programs that are similar in substance to our ongoing programs, but address the short-term, direct needs of the local communities.
If you would like to arrange your start and end dates around the local holidays, please call us at 1.866.423.3258 or email us at [email protected].
Money Matters
A Broader View Volunteers work tirelessly year round to support our volunteers, and also to serve the local communities where ABV projects are based. As a tax-exempt 501 c(3) organization A Broader View receive 100% of our funding from volunteer contributions. Through your program fee contribution our non-profit charity organization can operate beneficial humanitarian aid programs which are successful and continuous supported year round.
Local, professional full-time coordinators, placement logistics, airport pick up and departure transportation, arrival orientation, food & local accommodations, are a major part of providing a safe, meaningful volunteer experience. When you join A Broader View, you will receive pre-trip visa and vaccination support, assistance with flights, fundraising planning, through our interactive online volunteer portal. Our local partners not only benefit from volunteers valuable contributions at the project, they benefit financially with year-round monetary support from A Broader View. In the last decade A Broader View has donated over 4.5 million dollars in international aid.
By joining A Broader View you are not only helping to make a difference during your own trip, your impact will last even after you go home.
Extras
Tour and weekend trips
Once in country our local coordinator can help you find the most reliable and safe tour agencies for weekend trips, you can pay in cash or in most locations with a credit card. These tours are not part of the ABV fees.
Sigiriya Rock Fortress and Cave Temples Private Day Trip
Visit two UNESCO World Heritage sites, the Sigiriya Rock Fortress and Golden Temple of Dambulla, on this private day trip with a personal guide — a must-do activity when visiting Sri Lanka. You're chauffeured in the comfort of your own vehicle for the approximate 4-hour drive from Negombo, Colombo or Mount Lavinai. Climb the 5th-century fortress on a sightseeing tour of the 8th Wonder of the World. After lunch, tour the impressive cave temple and marvel at its Buddha statues.
Day Excursions to Udawalawe From Colombo
Spot elephants at Udawalawe National Park on this full-day tour from Colombo. Depart from your hotel in a private vehicle and make your way to Udawalawe. Accompanied by a guide, ride a jeep through the national park and see the wide variety of wildlife that lives there, possibly including wild buffalo, spotted deer, crocodiles, and butterflies.
Full-Day Private Sigiriya and Dambulla from Kandy
The Golden Temple of Dambulla and the Ancient City of Sigiriya are two of Sri Lanka's most impressive UNESCO World Heritage sites and this private tour from Kandy visits both in one day. Climb the dramatic rock fortress of Sigiriya, tuck into a delicious curry lunch (optional), then explore the Buddhist cave complex of Dambulla with its gigantic rock-carved Buddha.

Udawalawe National Park Safari trip from Galle/Mirissa/Ella
Prepare to 'get wild' on this full-day safari in Sri Lanka's Udawalawe National Park. Scout for elephants, crocodiles, birds, and more, and take an optional side trip to Udawalawe Elephant Orphanage. All national park fees and a safari jeep with a driver-guide are included.
Private Day Trip: Horton Plains and Pedro Tea Factory from Nuwara Eliya
Get an in-depth look at the beautiful landscapes of Sri Lanka's hilly interior during this 8-hour private day trip. Explore Horton Plains National Park, a UNESCO World Heritage site, before enjoying a guided walk to scout for wildlife as you journey to 'World's End.' You'll also visit Baker Falls, enjoy an included lunch, and visit a tea plantation and factory.
Day Excursions To UNESCO City ANURADHAPURA From Colombo
Make a multi-stop tour focusing on UNESCO World Heritage sites easy with round-trip transportation. Visits include the ancient city of Anuradhapura, Isurumuniya, Sri Mahabodi, and Mihintale. Along the way, enjoy personalized attention from your private guide and listen to engaging commentary.
Shore Excursion Mangrove Boat Tour To Negombo From Colombo Port
The journey of your tour starts from Colombo Port & enjoy the Private Mangrove Boat Safari Tour in Negombo City. After the tour you will be safely return back to Colombo Port.
Festivals and Festivities
1. Sinhala & Tamil New Year
Usually around mid-April every year the entire country is enveloped in a festive atmosphere to mark the Lunar New Year. Amongst all festivals in Sri Lanka, the Sinhala & Tamil New Year is especially celebrated with great pomp and show to mark the end of the harvest season and spring. People get busy cleaning and decorating their homes, preparing traditional sweets, enjoying meals with the family and showing off their new clothes. The celebrations also involve anointing children with herbal oils, bursting firecrackers and organizing competitive games to add to the fun quotient.
When: 13-14th April
Where: Entire island
2. Vesak Poya
Commemorating the three important milestones in Buddha's life- his birth, enlightenment, and nirvana – Vesak Poya is one of the most prominent Buddhist festivals in Sri Lanka. Celebrations begin on a full moon day and continue up to a week, filling every home, street and shop with the magical light of colorful lanterns called Vesak kudu, depicting the light of Buddha. Cities like Colombo and Kandy sparkle with lit-up pandals displaying elaborate panels from the Jataka stories, while tiny clay lamps brighten up villages throughout the festivities of Vesak festival in Sri Lanka.
When: full moon of May
Where: Across the island, but celebrations in Colombo are on a grand scale.
3. Kandy Esala Poya Perahera
Another important one amongst religious festivals in Sri Lanka, The Festival of The Tooth pays homage to the sacred tooth relic of Buddha enshrined at the famous temple in Kandy. The grand celebrations include a spectacular procession of traditional dancers, drummers, and elephants dressed up in rich finery through the streets of the city every day for a week. The excitement, fervor and festivities on the last night must be seen to be believed. It is recommended to book a seat in advance through some local agencies to enjoy the spectacle in its full glory.
When: full moon of July or August
Where: Kandy
4. Poson Festival
Also known as Poson Paya, this is the second most important one amongst festivals celebrated in Sri Lanka by the Buddhists. Since it commemorates the advent of Buddhism in the island in the 3rd century, Poson Festival holds great historical significance too. Just as in Vesak, the celebrations include lanterns, pandals, and alms-stalls across the island in the true spirit of the Buddhist traditions and teachings. The grandest festivities are in and around Mihintale rock outcrop where Buddha's disciple Mahinda first preached Buddhist doctrines to King Devanampiyatissa.
When: full moon day in June
Where: Mihintale and Anuradhapur
5. Kataragama Esala Festival
One of the most significant Hindu festivals in Sri Lanka, it attracts thousands of devotees from across the island to the holy town of Kataragama in southern Sri Lanka over a two-week period. People from all major faiths seek divine guidance and penance from the deity by indulging in rituals like skin-piercing and acts of self-mutilation. Just like the Esala Perahera, this festival is also marked by processions of dancers, musicians, elephants, fire-eaters and acrobats, all adding up to the religious fervor and festivities.
When: July or August (coincides with the Esala Perahera in Kandy)
Where: Kataragama town in Southern Sri Lanka
6. Vel Festival
Amongst the most important Hindu religious and cultural festivals in Sri Lanka, Vel Festival commemorates the victory of war-god Skandha over evil forces and venerates his trident (vel). The vel is placed in a huge dazzling golden chariot pulled by devotees in white with their faces smeared in holy ash. Accompanied by dancers, musicians and elephants the procession moves across the city to the sound of chants, drums, bells and divine songs reverberating through the streets. The gorgeous procession and the sacred vibes are sure to leave you awestruck & mesmerized.
When: July/August
Where: Colombo
7. Mahashivratri
Devotees of Lord Shiva across the country celebrate padmarajarathri (great night of Shiva) in the month of February with prayers and festivities. Worshippers begin their day with a purification bath, carrying water pots to the temple to bathe the Shiva Linga and then spend the day fasting and meditating at various temples. Some temples like the Sri Kaileshwarar also celebrate with dance and music performances to celebrate this important festival in Sri Lanka. This year the festival will be celebrated on 4th March.
When: March
Where: Across the island
8. Duruthu Perahera
Marking the beginning of Buddhist calendar in Sri Lanka, this grand procession in the month of January (Duruthu) is one of the greatest & most glorious cultural traditional festivals in Sri Lanka, attended with great enthusiasm by devotees and tourists alike. Duruthu Perahera is celebrated to commemorate Gautam Buddha's first visit to the country 2500 years ago, with 3-day long festivities at Kelaniya Raja Maha Viharaya. You can witness a magnificent spectacle on the final day with decked up and bejeweled elephants, acrobats, singer, drummers & torch-bearers conjuring up a grand procession.
When: Full moon day in January
Where: Kelaniya Raja Maha Viharaya, Colombo (8 kms away)
9. Nallur Festival
Rivaling the celebrations at the Kandy Esala Perahera, this 25-day long Nallur Festival held in honor of Lord Murugan is a grand and glorious affair worth witnessing. Various festivities and processions mark the celebrations on different days, with devotees from the entire island thronging the Nallur Kandaswamy Kovil. On the day of Chariot Festival, ardent devotees carry the glittering deity on a magnificent silver throne around the town. While on other days, there are fantastic processions with spectacular chariots.
When: August-September
Where: Jaffna
10. Thai Pongal
Celebrated for 3 days starting from the first day of Thai (the 10th month in Tamil calendar), this is one of the important festivals in Sri Lanka 2019 where families pay tribute to the sun god for a bountiful harvest. The festivities begin by drawing kolams (rangoli) with rice paste in the front yard of houses and boiling milk mixed with rice, jaggery, and spices. The entire family participates in the festivities to pay gratitude to 'Surya' as well as the cattle which play an important role in bringing a good harvest.
When: Mid-January
Where: All across the country