Are you ready to have the volunteer experience of a lifetime in Sri Lanka? A Broader View offers incredible volunteer opportunities for New Zealanders looking for the ultimate in Sri Lankan volunteering. With our diverse and flexible programs, you'll be able to experience life on the island like never before, while also doing your part to make sure that the people who live there can move more positively into the future. Keep reading to find out why our programs offer you the best chance to experience the island nation the way it's meant to be seen!
Why a Missionary Trip in Sri Lanka
Let's start with the basics: why Sri Lanka? This small island nation is anything but trivial; a major player in Hindu mythology, the nation is home to many important religious sites, including the noted Anuradhapura. For over a thousand years, Sri Lanka has been considered an important religious location and is heavily entrenched in Indian culture. Explore the various historical and cultural sites that span the island during your next volunteer trip!
It's not just the history, however, that will amaze you. Sri Lanka has been heralded as one of the most biologically-diverse nations in the world. From rainforests such as Sinharaja to some of the most beautiful beaches anywhere in the world, the nation boasts some of the most incredible scenery you'll ever see. This alone makes it one of the best destinations for volunteering!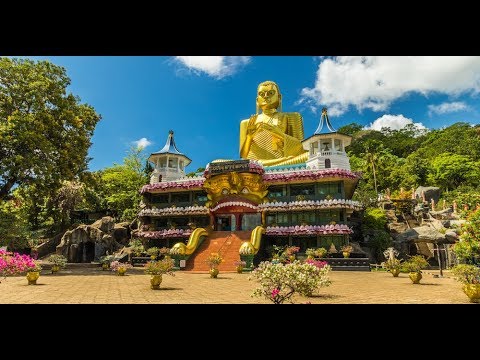 Volunteer Abroad Sri Lanka Social and Conservation Programs
Missionary Trips Need
More importantly, however, the people of Sri Lanka need your help. Many schools go without adequate funding or resources, leaving children deprived of a quality education. Families suffer because communities lack the development necessary for sustained growth. What's more, as a consequence of modernization, even the nation's sea turtles find themselves in danger. For this reason, it's important that you volunteer and do your part to make the island a more habitable place for both man and his animal friends.
ABV offers a variety of missionary projects, including those that focus on school and community development and marine conservation. Consider trying out our famous sea turtle conservation program, which will have you working firsthand with turtles and making sure they hatch properly and reach the sea.
With your help, ABV can continue to provide the people of Sri Lanka with the help they need to thrive. We endeavor to create an environment where Sri Lankans have the best access to success and growth—but we can't do it without you.
Make the Right Choise with ABV
For this reason, we encourage you to make the right choice and go with ABV. If you're looking to experience the best Missionary Trips, you simply can't go wrong with our incredible Sri Lanka programs. Flexible, diverse, and tons of fun, our programs are designed to get you engaged with the local culture while also doing your part to make real, measurable change in the lives of local citizens.
If you're interested, make sure to check out our complete list of Sri Lanka volunteer projects. We're happy to have you on board!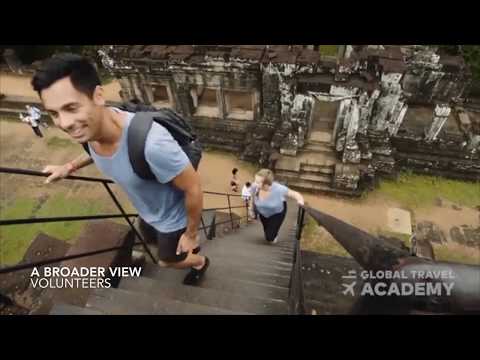 Global Travel Academy (GTA)
For this reason, make sure that you check out our full list of volunteer projects in Sri Lanka. Like the ecosystems that run through the island, you'll find that our projects are diverse, intriguing, and worth checking out. Join with us today to start your next adventure!
Important Overview
Overview
Project length: From 1 week to 8 weeks
Project Date: Year Round
Arrival airport: Bandaranaike International Airport, Colombo (CMB)

Arrivals: Only Saturday and Sundays, no exceptions
Accommodation: Beach Front Guest / Homestay (share rooms with A/C, hot water and 60 GB free wifi for each room)
Meals: Breakfast, Lunch, Dinner daily (Sri Lankan foods)
Vaccinations: There are no compulsory vaccinations for Sri Lanka required by law for travelers from Western Countries to gain entry. However vaccinations for all travelers to Sri Lanka are strongly recommended: Poliomyelitis, Tetanus, Hep-A, Typhoid wwwnc.cdc.gov
Program Schedule
Starts and ends in Colombo
Airport Transfers included
Week days volunteering
Typical shift work: Morning shift - 4 hours Afternoon shift - 2 hours
Support - Local staff support 24/7 during placement
Departure - Will arrange as required
Not included
Flights to Sri Lanka. Entry Visa. Departure taxes. Vaccinations. Local Transportation. Travel & Health Insurance. Laundry and Internet
Volunteer Opportunities in Sri Lanka
Teaching English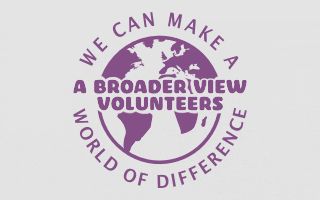 What can be more exciting than teaching a child to learn. In this program volunteers will have the opportunity to contribute to under developed community education needs. Volunteers will not only work in the classroom as an assistant they can be part of finding solutions for education challenges in a developing country like Sri Lanka. Volunteer will work with small children (kindergarten and primary age kids) teaching basic English, sharing knowledge about health and hygiene practices and social issues such as gender equality.
Volunteer hours approximately 35 hours per week Monday to Friday. The school has 120 students with 15 classrooms. Volunteers will work with small groups of children, focused on those that need extra support/attention.
General responsibilities include:
Assist with lesson planning
Organize extracurricular activities
Introduces subjects such as music, dance, arts and sports
Dedicate 35-40 hours per week in the school
Sea Turtles and Marine Conservation
Volunteering in a conservation project is a great way to learn about environmental concerns of a community. Sri Lanka is home to several turtle nesting beaches. Poaching by predators as well as humans can be detrimental to the turtle population. To safe guard against extinction, the Sri Lanka government has commissioned safe hatcheries along the coastline.
Hatcheries provide a haven for sea turtles and promotes new births to increase population numbers. Volunteer support the work at the hatcheries, which typically rely on limited government and tourist donations.
Volunteer responsibilities includes beach cleaning, filling up water tanks, cleaning tanks, feeding turtles, transplanting eggs when necessary. Depending on the time of year volunteer may be involved in community outreach and awareness projects. The volunteer shifts can be both morning and late afternoon (4-6 hours per day). Volunteers work directly with the veterinary doctors for treatment of sea turtles which oversees the feeding, cleaning, nesting and hatchery histories.
Medical Healthcare Outreach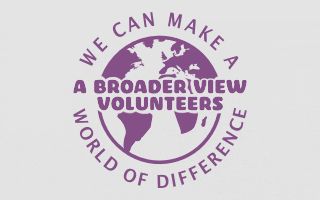 Sri Lanka is known to have a very good preventative health care system within South Asia. The success of Sri Lanka's health sector is largely due to its effective public delivery system, which provides both preventive and curative care at low cost. Government-provided healthcare is free for all citizens and accounts for almost all preventive care and most in-patient treatment.
This program gives volunteers the opportunity to learn about healthcare in a developing country. ABV has partnerships with local clinics and hospitals throughout Galle which medically trained volunteers are welcome to apply.
Medically trained volunteers and currently enrolled medical students and student nurses are welcome to apply. Healthcare electives and medical internships can be organized (based on the scope of the volunteers' experience). Volunteers will work 6-7 hours per day in different departments and clinical areas.
Volunteer responsibilities are determined by the local medical supervisors, as well as the patient base and need to the clinic. This means, like in any medical setting, volunteers need to be flexible and proactive and be ready to jump in where they are needed most.
Childcare Program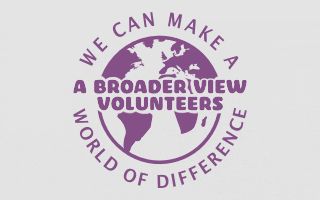 It is a great opportunity to do volunteer work at an orphanage for different age group children. Unlike you and us, these children in orphanages end up in such homes, because of poverty, natural disasters, neglect, abuse, abandonment and other related issues. So this is a chance for you to give your helping hand to these unspoiled, lovely children by taking care of them, teaching and playing with them. You will give them a new hope to build their confidence, and to develop their skills.
General responsibilities include:
Provide love, care and affection to the children
Teach English, Mathematics, Science or any other subject
Teach extra- curricular activities such as Music, Dancing and physical education
Empowering Local Entrepreneur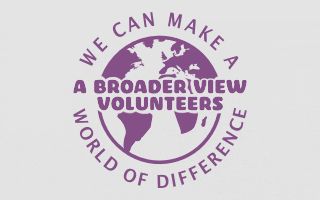 The livelihood of the most people in coastal areas is fishing and others earn a living by using the resources from the sea, coconuts and cinnamon. Empowering the local entrepreneurs is the main task for this project and gets a chance to learn the Sri Lankan culture. Supporting to make handicrafts using sea shells is one of these projects and can experience how the cinnamon comes out that way to the market.
General responsibilities include:
Handicrafts project

✓ Collecting sea shells on the beach
✓ Cleaning sea shells and drying before use
✓ Helping the craftsmen to make fancy crafts

Processing of cinnamon project

✓ Harvesting cinnamon sticks
✓ Removing knots, scraping, rubbing with brass rod
✓ Peeling the cinnamon bark
Elephant Welfare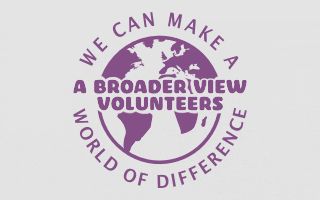 Volunteers play an important role throughout the year at the Elephant Welfare program, contributing to daily functioning and future development. We welcome volunteers from all over the world, with all kinds of skills and interests. Through the different elements of the voluntary elephant conservation project, volunteers have a unique experience, managing to enter the local community, working with local people to improve education and promoting the important work of the elephant center for achieve better care and conservation of the elephant, protecting not only our own herd, but also elephants throughout Sri Lanka!
The main focus of the volunteers is the daily care and management of the elephants that live with us. Upon arrival, you will be assigned an elephant to work and will help you with your daily care and, if necessary, medical treatment. Working under the direction of your elephant's mahout and with other volunteers, you will be asked to help him with his food and bath during his entire stay; and hope to build a special relationship with your elephant! This requires dedicated care and responsibility.
Daily schedule
6.30 am – Jungle walk with elephant
8.00 am - Vitamin making , vet check (check the elephants body) and feeding elephants
9.00 am - Breakfast
10.00 am – Night closure cleaning
11.00 am – Elephant bath
12.00 am – Break time
13.00 pm – Lunch
14:00 till 17:00 project work could be anything from painting, gardening, elephant walk!
Accommodation
Accommodation is onsite surrounded by palm trees and overlooking paddy fields. Mosquito nets, clean linen and towels are provided. The bungalow and cabins are maintained by volunteers and our Bungalow keeper Abey. Your volunteer placement fee includes three local style meals a day, which are provided at the Colonial House, lunch is a vegetarian meal - food that you will be helping to grow in the Eco-garden! and wherever possible special dietary requirements will be accommodated.
The Bungalow - Bedrooms are shared facilities with bunk beds with in-suite western bathroom facilities, there is also two refreshing outdoor showers. There is a basic kitchen area with sink, kettle, water filter and fridge freezer, washing bowls for your clothes and a lounge area with books to read and free WIFI.
The Jungle Cabins - Five cabins that can each sleep three people. All cabins features a bunk bed and a single bed. The jungle cabin facility has its own shower and toilet block attached. Volunteers in these room will also have access to the bungalow for the facilities there.
What is included
Accommodation on site, 3 meals per day that are cooked by our trained onsite chef
Airport pick up and drop
Towels, linens and mosquito nets
Kettle, fridge freezer, water filter,clothes washing bawls (hand wash)
Country Info
Sri Lanka is the pearl of indian ocean which has comfortable weather with attractive nature. Sri Lanka has unique culture, geological features, historical values, good biodiversity and marvelous environment. There are so many fresh water sources in Sri Lanka such as waterfalls, rivers and lakes. Sinharaja is the tropical rainforest in Sri lanka which has very big flora and fauna diversity. A visit to Sri Lanka presents a unique opportunity in this context, having been listed amongst the top 25 global hotspots for biodiversity. The ecological watchdog organization Conservation International has indicated that there are over 3000 endemic plant species, 140 endemic species of amphibians, 14 endemic species of mammals and 10 endemic species of birds in Sri Lanka​.
Sri Lanka is a country rich in historical places and religious places.​They range from the ancient ruins of cities, temples and shrines. Kandy has The Temple of the Sacred Tooth Relic of Lord buddha. Anuradhapura also one of the religious and historically important city in Sri Lanka. Sigiriya, Yapahuwa, Polonnaruwa also very important places in ​Sri Lanka.
Colombo
Colombo's geography is a mix of land and water. The city has many canals and, in the heart of the city, the 65-hectare (160-acre) Beira Lake. The lake is one of the most distinctive landmarks of Colombo, and was used for centuries by colonists to defend the city. It remains a popular attraction, hosting regattas, and theatrical events on its shores. The Northern and North-Eastern border of the city of Colombo is formed by the Kelani River, which meets the sea in a part of the city known as the Modera (mōdara in Sinhala) which means river delta.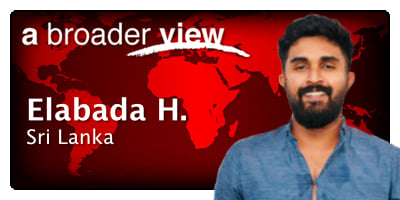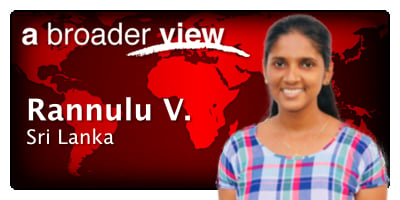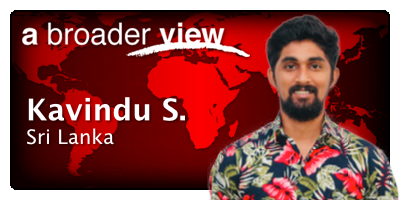 Welcome to Sri Lanka 🇱🇰￰ (Ayubowan!). Our names are Elabada, Kavindu and Miss Rannulu, and we are your ABV coordinators while you are staying in Sri Lanka. Our country has one big city, Colombo. But you will be working in different areas depending of your program. We will be ready for support 24/7 in case you need to contact me urgently. I will introduce you to your volunteer location and staff.
You are most welcome to seek my assistance and don't hesitate to ask me questions while in country.
What's the best time to go to Sri Lanka? Here are some annual weather facts we collected from our historical climate data:

Sri Lanka has typically tropical climate and there are no real marked seasons. The weather in plains and the coastal areas is very hot and often humid with an average monthly temperature of 27 degrees Celsius (81° Fahrenheit). Relative Humidity varies from approximately 70% during the day to 90% at night. The hills are much cooler with an average temperature of around 20 degrees Celsius (68° Fahrenheit).
Sri Lanka sees a lot of rainfall. The monsoon brings rain from May to July to the western, southern and central regions of the island. The north-east monsoon causes rains in the northern and eastern regions in December and January.


Reviews & Multimedia
Reviews
This experience has been life-changing and opened my eyes to the incredibly blessed life that I lead. And although it is difficult for just one volunteer to make a difference, I feel truly honored and humbled to have been able to touch even a few lives.
My favorite memory is just the little smiles, hugs and waves I would get throughout the week. I would happen to make eye contact with one of the kids or they would run up to me unexpectedly and their response were so full of joy and love and happiness.
Support provide in country was amazing, and more than I could have hopped for. Everyone was very knowledgeable, friendly, and informative, and were constantly more than willing to help with any problem, and they always did it with a smile on their face!
Prices for Sri Lanka
Program Fees
Since A Broader View Volunteers is a 501c(3) charitable organization, You can fundraise (optional) for the expenses of the trip after you get confirmed in our programs. Prices are per person and in US dollars (US$).
Medical

| Length of program | Program Fee $USD |
| --- | --- |
| 1 week | $890 |
| 2 weeks | $1020 |
| 3 weeks | $1280 |
| 4 weeks | $1540 |
| 5 weeks | $1800 |
| 6 weeks | $2060 |
| 7 weeks | $2340 |
| 8 weeks | $2600 |
Teaching and Sea Turtles

| Length of program | Program Fee $USD |
| --- | --- |
| 1 week | $890 |
| 2 weeks | $1020 |
| 3 weeks | $1160 |
| 4 weeks | $1380 |
| 5 weeks | $1600 |
| 6 weeks | $1820 |
| 7 weeks | $2040 |
| 8 weeks | $2260 |
Elephants

| Length of program | Program Fee $USD |
| --- | --- |
| 1 week | $1050 |
| 2 weeks | $1400 |
| 3 weeks | $1750 |
| 4 weeks | $2100 |
Childcare / Women Empowerment

| Length of program | Program Fee $USD |
| --- | --- |
| 1 week | $890 |
| 2 weeks | $1020 |
| 3 weeks | $1160 |
| 4 weeks | $1380 |
| 5 weeks | $1600 |
| 6 weeks | $1820 |
| 7 weeks | $2040 |
| 8 weeks | $2260 |
Inclusions
Accommodation: Beach Front Guest / Homestay
Meals: 3 Meals a day
Arrival: Airport meet and greet by ABV Staff
Orientation: Project Overview and city tour on arrival
Support: Pre-trip written guide, In-country ABV staff available 24/7
Departure: ABV Staff Escorted Airport Transfer
Extra costs: Flights. Entry Visa (if applicable). Departure taxes. Vaccinations. Local Transportation. Background Check, Travel & Health Insurance (US$53 Premium plan). Laundry and Internet (US$10-15)
Meals & Food
Volunteers are provided breakfast, lunch and dinner at their accommodation during the week and weekends. Breakfast typically consists of toast, fruit, eggs, cereal accompanied with milk, tea or coffee. Dinner usually includes: meat (cow, chicken), potato, rice, vegetables, spaghetti and a variety of western food. Volunteers can be away from their accommodation mid-day so they take a lunch bag or they go back home. We recommend budgeting between US$5 and US$10 per day to purchase lunch if you don't return to the host family, let the host family know if you change the lunch plans. If you have specific dietary requirements, our local teams and home-stays can customize to you but be flexible as well.
Start Dates
Most of our programs run year round, you can start any volunteer/internship program on any day. When you apply you will lets know your start and end dates. Our programs run year round and have volunteers arriving almost every day from many different countries.
Since our programs sometimes depend on the local holiday calendar, there are brief occasions when normal programs work is suspended. For example, schools/daycares often close for long winter/summer vacations. During these times, we arrange for alternative work programs that are similar in substance to our ongoing programs, but address the short-term, direct needs of the local communities.
If you would like to arrange your start and end dates around the local holidays, please call us at 1.866.423.3258 or email us at [email protected].
Money Matters
A Broader View Volunteers work tirelessly year round to support our volunteers, and also to serve the local communities where ABV projects are based. As a tax-exempt 501 c(3) organization A Broader View receive 100% of our funding from volunteer contributions. Through your program fee contribution our non-profit charity organization can operate beneficial humanitarian aid programs which are successful and continuous supported year round.
Local, professional full-time coordinators, placement logistics, airport pick up and departure transportation, arrival orientation, food & local accommodations, are a major part of providing a safe, meaningful volunteer experience. When you join A Broader View, you will receive pre-trip visa and vaccination support, assistance with flights, fundraising planning, through our interactive online volunteer portal. Our local partners not only benefit from volunteers valuable contributions at the project, they benefit financially with year-round monetary support from A Broader View. In the last decade A Broader View has donated over 4.5 million dollars in international aid.
By joining A Broader View you are not only helping to make a difference during your own trip, your impact will last even after you go home.
Extras
Tour and weekend trips
Once in country our local coordinator can help you find the most reliable and safe tour agencies for weekend trips, you can pay in cash or in most locations with a credit card. These tours are not part of the ABV fees.
Sigiriya Rock Fortress and Cave Temples Private Day Trip
Visit two UNESCO World Heritage sites, the Sigiriya Rock Fortress and Golden Temple of Dambulla, on this private day trip with a personal guide — a must-do activity when visiting Sri Lanka. You're chauffeured in the comfort of your own vehicle for the approximate 4-hour drive from Negombo, Colombo or Mount Lavinai. Climb the 5th-century fortress on a sightseeing tour of the 8th Wonder of the World. After lunch, tour the impressive cave temple and marvel at its Buddha statues.
Day Excursions to Udawalawe From Colombo
Spot elephants at Udawalawe National Park on this full-day tour from Colombo. Depart from your hotel in a private vehicle and make your way to Udawalawe. Accompanied by a guide, ride a jeep through the national park and see the wide variety of wildlife that lives there, possibly including wild buffalo, spotted deer, crocodiles, and butterflies.
Full-Day Private Sigiriya and Dambulla from Kandy
The Golden Temple of Dambulla and the Ancient City of Sigiriya are two of Sri Lanka's most impressive UNESCO World Heritage sites and this private tour from Kandy visits both in one day. Climb the dramatic rock fortress of Sigiriya, tuck into a delicious curry lunch (optional), then explore the Buddhist cave complex of Dambulla with its gigantic rock-carved Buddha.

Udawalawe National Park Safari trip from Galle/Mirissa/Ella
Prepare to 'get wild' on this full-day safari in Sri Lanka's Udawalawe National Park. Scout for elephants, crocodiles, birds, and more, and take an optional side trip to Udawalawe Elephant Orphanage. All national park fees and a safari jeep with a driver-guide are included.
Private Day Trip: Horton Plains and Pedro Tea Factory from Nuwara Eliya
Get an in-depth look at the beautiful landscapes of Sri Lanka's hilly interior during this 8-hour private day trip. Explore Horton Plains National Park, a UNESCO World Heritage site, before enjoying a guided walk to scout for wildlife as you journey to 'World's End.' You'll also visit Baker Falls, enjoy an included lunch, and visit a tea plantation and factory.
Day Excursions To UNESCO City ANURADHAPURA From Colombo
Make a multi-stop tour focusing on UNESCO World Heritage sites easy with round-trip transportation. Visits include the ancient city of Anuradhapura, Isurumuniya, Sri Mahabodi, and Mihintale. Along the way, enjoy personalized attention from your private guide and listen to engaging commentary.
Shore Excursion Mangrove Boat Tour To Negombo From Colombo Port
The journey of your tour starts from Colombo Port & enjoy the Private Mangrove Boat Safari Tour in Negombo City. After the tour you will be safely return back to Colombo Port.
Festivals and Festivities
1. Sinhala & Tamil New Year
Usually around mid-April every year the entire country is enveloped in a festive atmosphere to mark the Lunar New Year. Amongst all festivals in Sri Lanka, the Sinhala & Tamil New Year is especially celebrated with great pomp and show to mark the end of the harvest season and spring. People get busy cleaning and decorating their homes, preparing traditional sweets, enjoying meals with the family and showing off their new clothes. The celebrations also involve anointing children with herbal oils, bursting firecrackers and organizing competitive games to add to the fun quotient.
When: 13-14th April
Where: Entire island
2. Vesak Poya
Commemorating the three important milestones in Buddha's life- his birth, enlightenment, and nirvana – Vesak Poya is one of the most prominent Buddhist festivals in Sri Lanka. Celebrations begin on a full moon day and continue up to a week, filling every home, street and shop with the magical light of colorful lanterns called Vesak kudu, depicting the light of Buddha. Cities like Colombo and Kandy sparkle with lit-up pandals displaying elaborate panels from the Jataka stories, while tiny clay lamps brighten up villages throughout the festivities of Vesak festival in Sri Lanka.
When: full moon of May
Where: Across the island, but celebrations in Colombo are on a grand scale.
3. Kandy Esala Poya Perahera
Another important one amongst religious festivals in Sri Lanka, The Festival of The Tooth pays homage to the sacred tooth relic of Buddha enshrined at the famous temple in Kandy. The grand celebrations include a spectacular procession of traditional dancers, drummers, and elephants dressed up in rich finery through the streets of the city every day for a week. The excitement, fervor and festivities on the last night must be seen to be believed. It is recommended to book a seat in advance through some local agencies to enjoy the spectacle in its full glory.
When: full moon of July or August
Where: Kandy
4. Poson Festival
Also known as Poson Paya, this is the second most important one amongst festivals celebrated in Sri Lanka by the Buddhists. Since it commemorates the advent of Buddhism in the island in the 3rd century, Poson Festival holds great historical significance too. Just as in Vesak, the celebrations include lanterns, pandals, and alms-stalls across the island in the true spirit of the Buddhist traditions and teachings. The grandest festivities are in and around Mihintale rock outcrop where Buddha's disciple Mahinda first preached Buddhist doctrines to King Devanampiyatissa.
When: full moon day in June
Where: Mihintale and Anuradhapur
5. Kataragama Esala Festival
One of the most significant Hindu festivals in Sri Lanka, it attracts thousands of devotees from across the island to the holy town of Kataragama in southern Sri Lanka over a two-week period. People from all major faiths seek divine guidance and penance from the deity by indulging in rituals like skin-piercing and acts of self-mutilation. Just like the Esala Perahera, this festival is also marked by processions of dancers, musicians, elephants, fire-eaters and acrobats, all adding up to the religious fervor and festivities.
When: July or August (coincides with the Esala Perahera in Kandy)
Where: Kataragama town in Southern Sri Lanka
6. Vel Festival
Amongst the most important Hindu religious and cultural festivals in Sri Lanka, Vel Festival commemorates the victory of war-god Skandha over evil forces and venerates his trident (vel). The vel is placed in a huge dazzling golden chariot pulled by devotees in white with their faces smeared in holy ash. Accompanied by dancers, musicians and elephants the procession moves across the city to the sound of chants, drums, bells and divine songs reverberating through the streets. The gorgeous procession and the sacred vibes are sure to leave you awestruck & mesmerized.
When: July/August
Where: Colombo
7. Mahashivratri
Devotees of Lord Shiva across the country celebrate padmarajarathri (great night of Shiva) in the month of February with prayers and festivities. Worshippers begin their day with a purification bath, carrying water pots to the temple to bathe the Shiva Linga and then spend the day fasting and meditating at various temples. Some temples like the Sri Kaileshwarar also celebrate with dance and music performances to celebrate this important festival in Sri Lanka. This year the festival will be celebrated on 4th March.
When: March
Where: Across the island
8. Duruthu Perahera
Marking the beginning of Buddhist calendar in Sri Lanka, this grand procession in the month of January (Duruthu) is one of the greatest & most glorious cultural traditional festivals in Sri Lanka, attended with great enthusiasm by devotees and tourists alike. Duruthu Perahera is celebrated to commemorate Gautam Buddha's first visit to the country 2500 years ago, with 3-day long festivities at Kelaniya Raja Maha Viharaya. You can witness a magnificent spectacle on the final day with decked up and bejeweled elephants, acrobats, singer, drummers & torch-bearers conjuring up a grand procession.
When: Full moon day in January
Where: Kelaniya Raja Maha Viharaya, Colombo (8 kms away)
9. Nallur Festival
Rivaling the celebrations at the Kandy Esala Perahera, this 25-day long Nallur Festival held in honor of Lord Murugan is a grand and glorious affair worth witnessing. Various festivities and processions mark the celebrations on different days, with devotees from the entire island thronging the Nallur Kandaswamy Kovil. On the day of Chariot Festival, ardent devotees carry the glittering deity on a magnificent silver throne around the town. While on other days, there are fantastic processions with spectacular chariots.
When: August-September
Where: Jaffna
10. Thai Pongal
Celebrated for 3 days starting from the first day of Thai (the 10th month in Tamil calendar), this is one of the important festivals in Sri Lanka 2019 where families pay tribute to the sun god for a bountiful harvest. The festivities begin by drawing kolams (rangoli) with rice paste in the front yard of houses and boiling milk mixed with rice, jaggery, and spices. The entire family participates in the festivities to pay gratitude to 'Surya' as well as the cattle which play an important role in bringing a good harvest.
When: Mid-January
Where: All across the country