Volunteering in Jaipur, the enchanting capital of Rajasthan, India, will not only leave a lasting impact on the lives of those you help but also on your own heart and soul. Why should you volunteer in Jaipur? By choosing to share your skills, time, and compassion in this beautiful and vibrant city, you will immerse yourself in a rich cultural experience, create unforgettable memories, and make lifelong connections. In this article, we will delve into the reasons why Jaipur is the perfect destination for volunteering, present a list of 10 social programs to consider, and highlight 10 must-visit touristic sites to explore during your stay.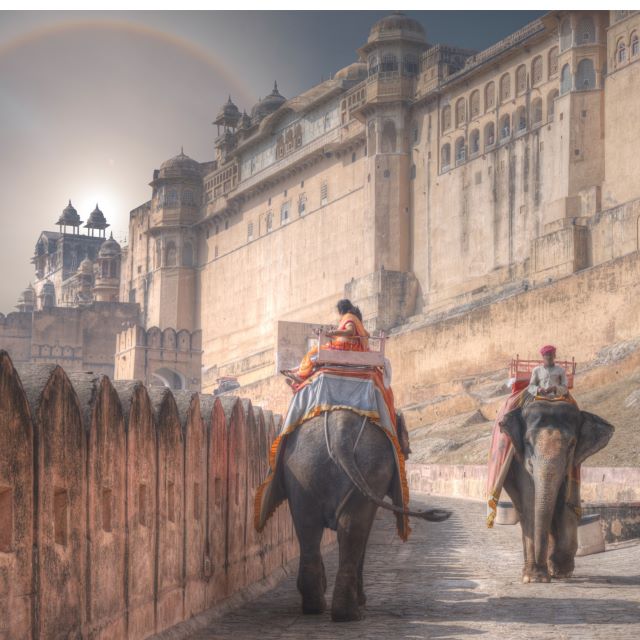 Why Should I Volunteer in Jaipur, India?
Transform Lives and Communities Volunteering in Jaipur allows you to make a significant difference in the lives of the local community. By dedicating your time and skills, you'll contribute to addressing pressing social issues, fostering positive change, and witnessing the transformative power of your efforts.
Cultural Immersion Experience the vibrant culture of Jaipur first-hand as you work alongside locals, learn about their customs and traditions, and gain a deep understanding of their unique way of life. This cultural immersion will enrich your volunteer experience and offer you invaluable life lessons.
Personal Growth Volunteering in Jaipur presents opportunities for personal growth, such as enhancing communication skills, building resilience, and learning to work effectively with diverse groups of people.
A List of 10 Social Programs in Jaipur
Education and Teaching Programs: Support underprivileged schools by teaching English, math, or other subjects to help students reach their full potential.
Women Empowerment Programs: Work with local organizations to promote gender equality, provide skill training, and support female entrepreneurship.
Healthcare and Medical Programs: Assist local medical professionals in clinics and hospitals, providing essential healthcare services to communities in need.
Childcare and Orphanage Programs: Offer love, care, and educational support to children living in orphanages and care centers.
Community Development Programs: Contribute to initiatives aimed at improving infrastructure, sanitation, and access to clean water in underserved communities.
Animal Welfare Programs: Support animal shelters and rescue centers in caring for abandoned or injured animals, promoting animal welfare and responsible pet ownership.
Environmental Conservation Programs: Participate in efforts to protect and restore Jaipur's natural environment, including tree planting, waste management, and environmental education.
Elderly Care Programs: Provide companionship and assistance to the elderly, helping with daily tasks and activities.
Art and Culture Preservation Programs: Assist in preserving Jaipur's rich cultural heritage through the restoration and documentation of historical sites and traditional art forms.
Skills Development Programs: Teach vocational skills, such as computer literacy or handicrafts, to empower locals and help them secure sustainable employment.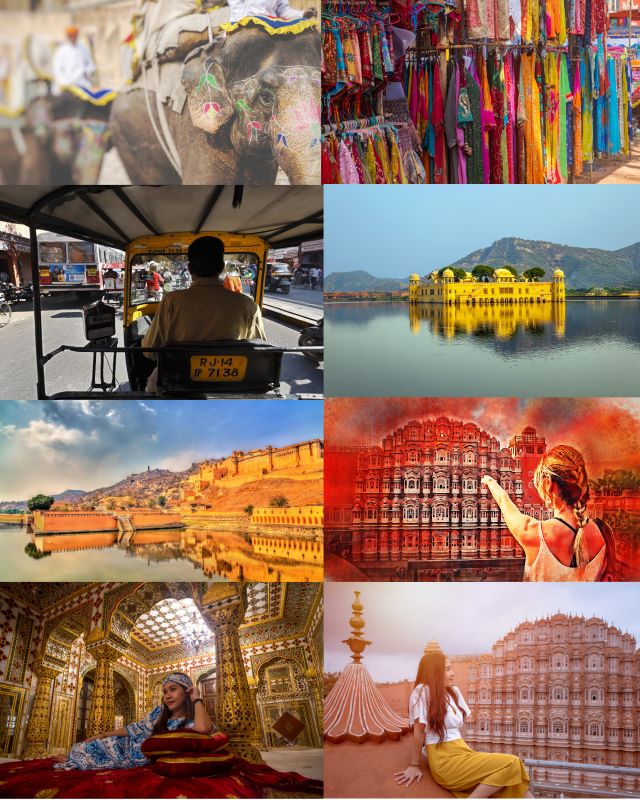 A List of 10 Touristic Sites to Visit in Jaipur
Amer Fort: Discover the majestic Amer Fort, a stunning example of Rajput architecture and a UNESCO World Heritage site.
Hawa Mahal: Marvel at the intricate facade of the "Palace of Winds," an iconic symbol of Jaipur's architectural heritage.
City Palace: Explore the opulent City Palace complex, home to beautiful courtyards, galleries, and the royal residence.
Jantar Mantar: Visit the Jantar Mantar Observatory, a UNESCO World Heritage site, and witness the ingenuity of ancient Indian astronomers.
Jal Mahal: Admire the serene beauty of Jal Mahal, the "Water Palace," elegantly resting in the middle of Man Sagar Lake.
Albert Hall Museum: Immerse yourself in the rich history and culture of Rajasthan at this stunning museum, housed in a beautifully designed Indo-Saracenic building.
Nahargarh Fort: Venture to Nahargarh Fort, perched on the edge of the Aravalli Hills, and enjoy breathtaking views of Jaipur.
Birla Mandir: Experience the spiritual serenity of the white marble Birla Mandir, a stunning Hindu temple dedicated to Lord Vishnu and Goddess Lakshmi.
Sisodia Rani Garden: Wander through the lush, terraced Sisodia Rani Garden, adorned with fountains, pavilions, and vibrant frescoes.
Jaipur's Colorful Bazaars: Delight your senses as you explore the bustling bazaars of Jaipur, where you can shop for exquisite handicrafts, traditional textiles, and vibrant jewelry.
FAQs
What language is spoken in Jaipur?
Hindi is the primary language spoken in Jaipur. However, English is widely spoken and understood, especially in urban areas and tourist destinations.
When is the best time to volunteer in Jaipur?
The ideal time to volunteer in Jaipur is between October and March when the weather is cooler and more comfortable. The summer months from April to June can be extremely hot, while the monsoon season typically lasts from July to September.
Do I need a visa to volunteer in Jaipur, India?
Yes, you will need a visa to volunteer in Jaipur. Most visitors can obtain an e-visa online, which grants a 60-day tourist
Is it safe to travel and volunteer in Jaipur?
Jaipur is generally a safe city for travelers and volunteers, with warm and hospitable locals. However, it's essential to follow standard safety precautions, such as avoiding unlit areas at night and being mindful of your belongings.
Volunteering in Jaipur, India, is an extraordinary opportunity to make a positive impact on the lives of those in need while immersing yourself in the city's captivating history, culture, and beauty. With an array of inspiring social programs to choose from and a wealth of unforgettable touristic sites to explore, you'll forge memories and connections that will last a lifetime. So, why not embark on the life-changing adventure of volunteering in Jaipur and let the magic of the Pink City touch your heart?
Volunteer Best Blogs to read: