For teenagers, finding the right adventure holiday can take some time. The reality is that you want to find something that's safe yet exciting, fun yet meaningful, and controlled yet adventurous. In other words, you want your teen to experience all the wonders of being abroad, pick up on some responsibility, and truly start finding a direction in their lives—all while being safe.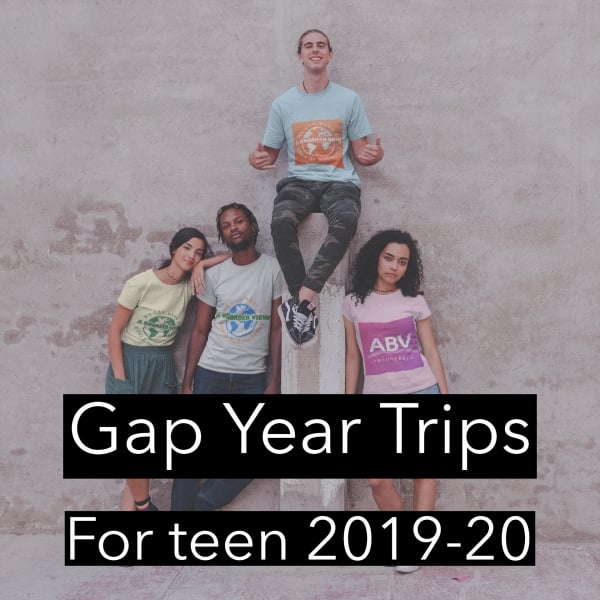 A Broader View (ABV) offers several amazing adventure holiday destinations for New Zealander teenagers. As a leader in international volunteering, we provide holidays that will enrich your child's life and also ensure their safety. We've been in the business for over a decade and have helped thousands of teens build their resumes while making a true impact on the lives of those in need.
In this guide, we'll go over some of the benefits of volunteering as a teenager, as well as introduce you to seven of our top adventure holiday destinations for New Zealander teenagers. Our programs are designed so that your teen can excel, making them the ideal go-to option for interested volunteers.
With all this in mind, let's jump right in and find out more about what ABV can do for your teenager!
Volunteering as a For New Zealander Teen
There are a number of reasons why you should want your teen to volunteer with ABV. In this section, we'll go over just a few of these reasons so that you can better understand what our adventure holiday opportunities for teenagers truly entail. In short, these opportunities can have massive long and short term benefits for your child (as well as for the individuals she helps!). With this being said, let's take a look at why volunteering with ABV as a teen is one of the best things you can do:
Other Best Adventure Holidays:
Learn Responsibility
What better way to learn responsibility than by helping others? Our volunteer opportunities allow your teen to grow in responsibility by completing a number of important tasks in a safe environment. What's more, our projects can help your child understand the gravity of hard work and the impact it can have on both individuals and communities. The best part is that they accomplish this in a fun, engaging way so that it never feels like a chore but instead is something your child wants to do.
Gain Experience
Not only will your child learn how to maneuver abroad, but she/he will also gain valuable experience that can help her/him down the road. Several colleges look at volunteer opportunities when they review potential applicants. This means that a mission trips opportunity with ABV for your teen could be just what she/he needs to help her/his academic future.
Expand Knowledge
Speaking of this, our mission trips options for teens also allow them to expand their knowledge of the world around them and the diverse cultures that exist on the planet. Teens who go through our programs often pick up on a foreign language and become more in tune with the customs of other groups around the world. This fosters a sense of open-mindedness and helps develop your child into a more well-rounded and thoughtful person.
With all this being said, let's get to the good part. In the next section, we'll take a look at the best ABV adventure holiday volunteer options for your teen. Keep reading to find out more!
Best Adventure Holidays:
If you're looking for the ultimate adventure holiday opportunity, make sure to check out the incredible destinations below! Hundreds of teens have experienced the following opportunities—some even more than once. Long story short, these adventure holiday opportunities give your teen the best chance at success.
Let's take a look!
Adventure Holidays India
Why go to India? For starters, the nation is the largest democracy in the world, and with over one billion people in total, it offers some of the most diverse experiences you could ever imagine. India is also home to one of the world's oldest cultures and has traditions that are thousands of years old. In this vein, it's one of the best places for teens to go to find out how billions of people around the world think, feel, and believe!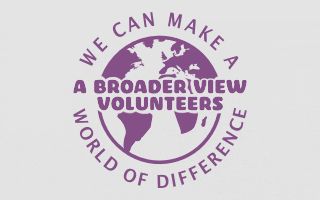 Volunteer India Jaipur Review Gabriela Laverde - Dahlia Cohn Orphanage Teaching Program
Our India programs, located in Jaipur and Udaipur, primarily focus on women and children's health and animal care. Whether your teen wants to help take care of endangered species or aid in boosting the health of local citizens, our India projects can do it all. Currently, around forty percent of Indians live in slums or poverty, so the work your teen does here could really make a difference. What's more, our support staff is ready and willing to help your child through every step of the process. This means you don't have anything to worry about! With all this being said, make sure to check out our India programs in more detail so that you can tell if they are truly right for your teen!
Adventure Holidays Costa Rica
Costa Rica makes the perfect location for teen adventure holidays! With ABV, your teen will be able to participate in our famous Sea Turtle projects, which aim to conserve and protect the nation's turtles from danger. Costa Rica is one of the most beautiful countries in all of Central America and boasts incredible beaches that will literally take you off guard. Combine this with the fun and engaging Sea Turtle conservation projects we offer, and you've got an amazing winning formula. Teens under the age of eighteen must be accompanied by a parent, which means you can join in on the fun!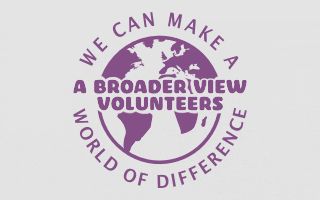 Volunteer Costa Rica Pacific Coast Review Nicole & Marissa Sea Turtles Conservation Program
Of course, we offer other volunteer opportunities in Costa Rica, too! Teach English or take care of disadvantaged children at the local orphanage. No matter what your teen chooses, she's sure to have the time of her life volunteering in Costa Rica! With all this in mind, it's time that you went and check out our Costa Rica programs for yourself so that you can get a better idea of what we offer and what's best for your family!
Adventure Holidays Ecuador
ABV offers incredible volunteer opportunities throughout Ecuador that are perfect for your teen! In order to qualify, your teen must be at least twelve years old, and all teens not of the age of seventeen must be accompanied by their parents on the trip. This means that you have the opportunity to experience these wonderful trips with your kids! For New Zealander volunteers.
Specifically, we offer one to twelve-week programs in Quito that are built around elderly care, community development, and daycare. This means that your child will be able to work with senior citizens to provide them the help they need, help the community with building projects, or participate in the oversight of daycare students. No matter what your child chooses, it's sure to be a rewarding experience that she won't soon forget!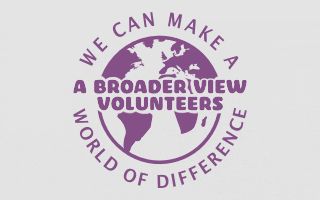 Volunteer Ecuador Quito Dawn Lao 4 weeks Premed program
We also offer two-to-four-week programs on the Galapagos Islands where your child can aid in environmental conservation and do his art to boost the environment. Our programs are designed to be fun and engaging, meaning you can count on them to be a rewarding experience for your teen!
Adventure Holidays Belize
Belize is a Central American country like no other. A former British colony, this nation still has the Queen of England as their constitutional head of state. This tiny nation of about 250,000 individuals is a mixture of English and Spanish cultures and makes the perfect place for you and your teen to visit. The best part is that it's one of the safest and most scenic nations in all of Central America, so there will be tons for you and your child to do when you're not volunteering.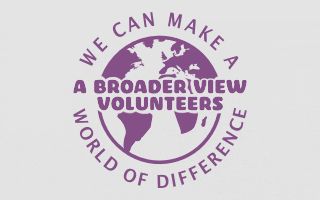 Review Volunteer Devyn Edelstein Belize Orphanage
Workdays in Belize average between four to eight hours every day and volunteers to the beautiful nation tend to work in the realms of daycare and general child welfare. This makes it a great destination for those who are good with children and who love forming meaningful and impactful relationships with those who are at a disadvantage. With all this being said, make sure to check it out with your child today to see if it's right for you!
Adventure Holidays Uganda
Uganda is home to over 27 million people and is one of the most famous nations in all of East Africa. Once called the "Pearl of Africa," the nation is home to some of the most renowned African animals. While you're there, it's possible you can catch sight of chimpanzees or safari animals you'll have to see to believe. Despite its beautiful scenery, however, Uganda is, unfortunately, the home of rampant poverty and citizens who still rely heavily on agriculture. The result of this is poor education, high levels of disease (including HIV/AIDS), and lack of gender equality. For New Zealander volunteers.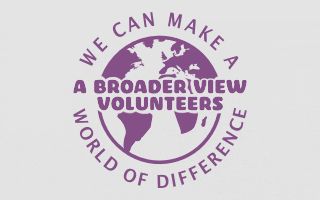 Video review Volunteer Madison Siegfried Bulenga Uganda orphanage program
Through ABV, you and your teen can participate in volunteer projects in Uganda that seek to help citizens gain access to reliable medical care. She can also aid in teaching kids and providing assistance to those in need. Because Uganda is one of the safest countries in East Africa, trips and volunteer opportunities to this amazing East African nation are among the safest in Africa for your teen. See it for yourself today!
Adventure Holidays Peru
What makes Peru a great destination for your teen? For starters, we have great and dedicated staff in Cusco who are excellent at coordinating new volunteers and showing them the ropes. This is important for teens in places like Peru, where millions still live in rampant poverty despite a rise in tourism. ABV's Peru programs focus mainly on healthcare and education and allow your teen to work as a volunteer English teacher, an assistant healthcare provider, an orphanage caretaker, and more.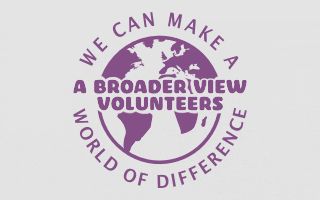 Volunteer Review Peru Cusco Cameron, Hyrum and Andrew Worth Orphanage Program
Many of our Peru jobs focus on taking care of little children, making it a great destination for your teen. The work in these programs is designed to teach them responsibility while also allowing them to form meaningful bonds with children in need. Overall, this is sure to be an experience that your child won't soon forget. For this reason, make sure to check out our Peru programs to find out more about what we offer. You'll be surprised at just how much we have to offer in our Cusco programs!
Adventure Holidays Sri Lanka
Sri Lanka is one of the most scenic locations in all of Asia. With beautiful beaches and stunning nature, it also boasts rich Indian heritage and culture that will make you and your teen feel like they are in another world. Teens younger than eighteen must be accompanied by parents (a great excuse for you to get out of the house!). ABV's popular Sea Turtle projects in Sri Lanka are some of the best for teenagers because they are fun and challenging and also very rewarding.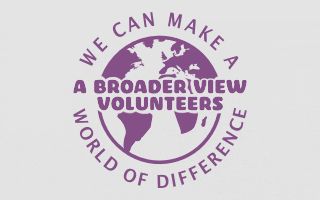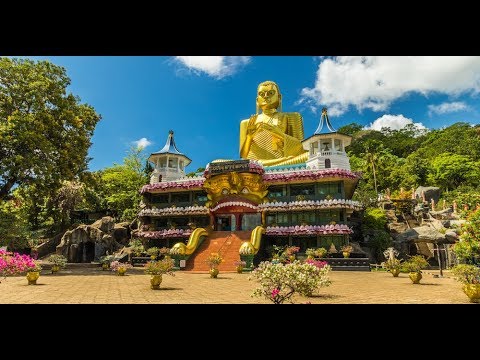 Volunteer Abroad Sri Lanka Social and Conservation Programs
If you're not into animal conservation, you may consider working on school projects or healthcare programs. No matter what you choose, you and your teen are sure to have a good time making a difference in the lives of those who need it. With the work you do in Sri Lanka, you can make the nation a better place for the disadvantaged and even help the environment. For this reason, you don't want to miss out on an opportunity to participate in this program with your teen!
The Bottom Line for New Zealander travelers.
Participating in volunteer programs with ABV is the best way for your teen to go on that perfect Overseas adventure Travel holiday. We offer safe and reliable international volunteer experiences that will help your child learn responsibility and the value of hard work. Through these programs, your child will also be able to take part in something bigger than themselves by helping lift up entire communities around the world. Our programs are truly as amazing as they sound and are a great way to get your child passionate about helping others!
If you're interested, make sure to use this guide as a reference and don't forget to check out our full list of programs online! With so much variety, you are sure to find something that both you and your teen will love!
You can Check Volunteer Reviews Here