Spending time giving back to others can be an amazing experience for anyone. And when you can also learn a great deal about yourself in the process that makes it even better. So, how do you make sure that you're making the most of your experience? A gap year in El Salvador could be exactly what you need to have a great time. With this trip you're going to have no problem giving back, exploring the world, and spending time in an entirely new way. What could be better than that?
El Salvador is a beautiful country that has a great deal to offer in just about every way. In fact, it has beautiful scenery for you to see, and amazing places for you to explore. All you need to do is travel there and you will immediately see just how spectacular it really is. And that's something you can experience during your free time while you're volunteering. Your gap year in El Salvador isn't just about the work, after all. It's also about having an amazing time for yourself, getting to know the culture and the area.
If you're the type that loves to work with the elderly there's a program available for you. With this program you would be able to work in a center for the elderly. These individuals don't have someone to take care of them and they need your help. In fact, you'll be able to work with them on anything and everything. It's not just about providing for their needs. It's also about helping them feel loved, appreciated and cared for, which is something that's difficult to achieve otherwise. Playing games, doing crafts and other fun activities are what these individuals need most.
In El Salvador there are some difficulties in providing the special needs children all of the help and support that they need. In this program you can work with these children to teach them life skills that will serve them throughout their lives. These programs will offer them the ability to grow in ways that will help them live on their own in the future. Even during their time in this program you'll also be able to work with them to just have fun and to experience many of the things that children deserve to have, like time for crafts, sports and more.
Finally, you can work with the English language program. This will allow you to teach those within the country how to speak English, improving their chances in getting jobs in the future. You'll be able to help them learn how to communicate with others in a more effective way and you'll be able to make sure that they have the skills necessary to continue to develop them along the way. In fact, you may be the one that helps them to get the future that they need to support their family.
If you're interested in a gap year in El Salvador make sure you reach out to A Broader View. You can make a difference in the world.
Overview
Project length: From 1 week to 8 weeks
Arrival Airport: International Airport Monseñor Óscar Romero (SAL)
Work Schedule: 4 - 6 hours per day. 5 days a week
Requirements: No Spanish needed, tourist visa
Age Limits: Minimum 18 yrs or older for solo travelers. (no exceptions)
Minimum Age: 12 to 17 yrs if traveling with parents. Families welcome all ages.
Airlines: American, United, Delta, US Airways, Aero Mexico
Vaccinations: hepatitis A, hepatitis B, typhoid, cholera cdc.gov
Volunteer in El Salvador – Sta. Tecla
Elderly Care Volunteer
The Elderly Care Center homes older people whose families aren't able to provide them with the care that they need. Some of the residents do not have family around, and the care center is their last option. The elderly are given a place to stay with meals and medical attention. As a volunteer, you will help with various recreational activities such as reading books, accompanying them on walks in the garden, or engaging in conversations with the elderly. You will also assist with day-to-day tasks like serving meals and the maintenance of the facility.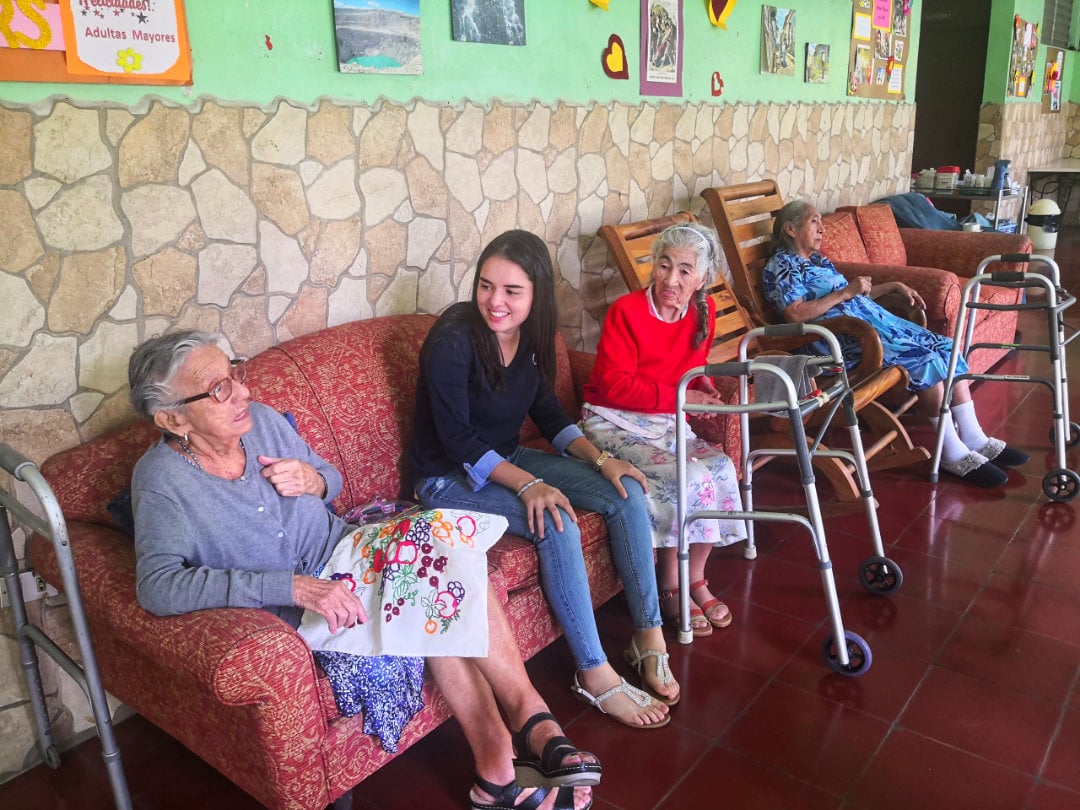 Volunteers with experience can support doctors in the in-house clinic. Friendly and compassionate volunteers are appreciated because the time spend is meaningful for the elderly. This program can be combined with Spanish Immersion lessons.
INCLUSIONS
Program starts and ends in Santa Tecla.
Pick-up and drop-off at Monseñor Óscar Romero International Airport (SAL)
Monday to Friday volunteering except public holidays.
Weekends free to sightseeing and morning free to explore the city
Typical work hours are from 08.00 am to 12:00 pm
24/7 support by Local Coordinator during placement
Children Special Needs
Children with special needs have different education requirements compared to others. They face difficulties that make learning a challenge for them. The Special Education School aims to provide students with the necessary skills and abilities to live an independent life.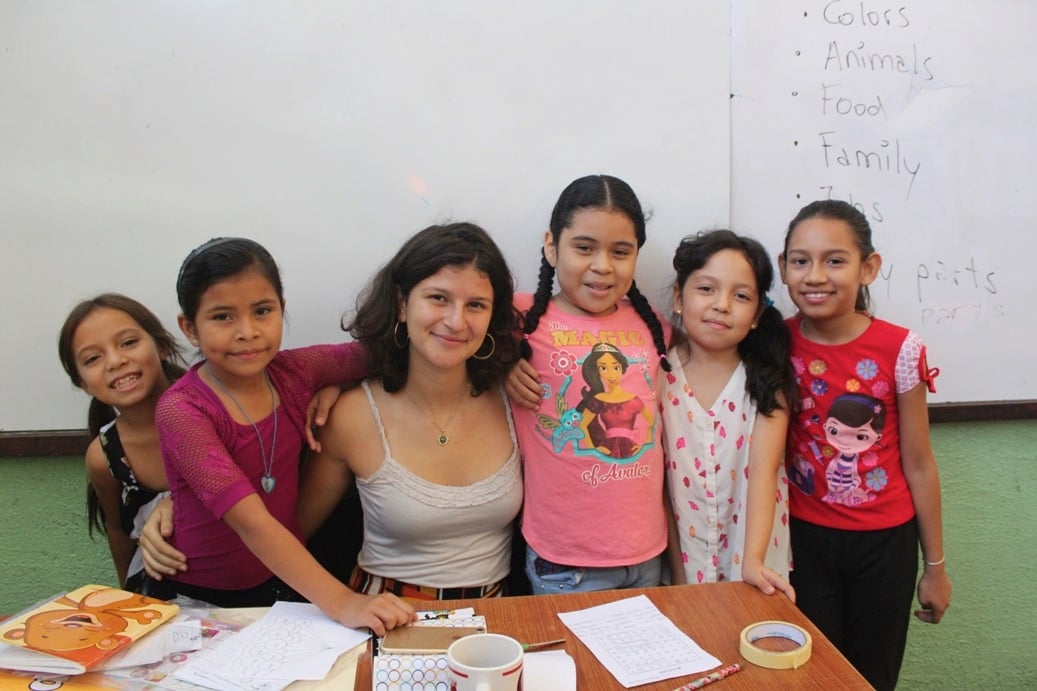 As volunteers, your role will be assisting in projects and classes that will help in equipping children with these skills. The projects that we focus on are gardening, bakery, and entrepreneurship. We also work with the school to enhance the facilities and infrastructure. Volunteers can expect to help with the building and maintenance of the school.
This program can be combined with Spanish Immersion lessons.
Program Location: Santa Tecla, La Libertad
OVERVIEW
Project length: From 1 week to 8 weeks
Project dates: Except the month of January, November & December
Arrival airport:Monseñor Óscar Romero International Airport (SAL)
Accommodation: Local host family
Program donation: US$50 payable with the program fees.
Meals: Breakfast, lunch and dinner
INCLUSIONS
Program starts and ends in Santa Tecla
Pick-up and drop-off at Monseñor Óscar Romero International Airport (SAL)
Monday to Friday volunteering, except public holidays
Weekends free to sightseeing and afternoons free to explore the city
Typical work hours are 08:00 am to 12.00 pm
24/7 support from Local Coordinator during placement
Language & Cultural Immersion
Language immersion volunteer program includes 15 hours of weekly Spanish lessons, with 5 afternoons of classroom instruction. Lessons will focus on pronunciation, grammar and conversation. The language immersion volunteer program can be combined with any of our volunteer programs.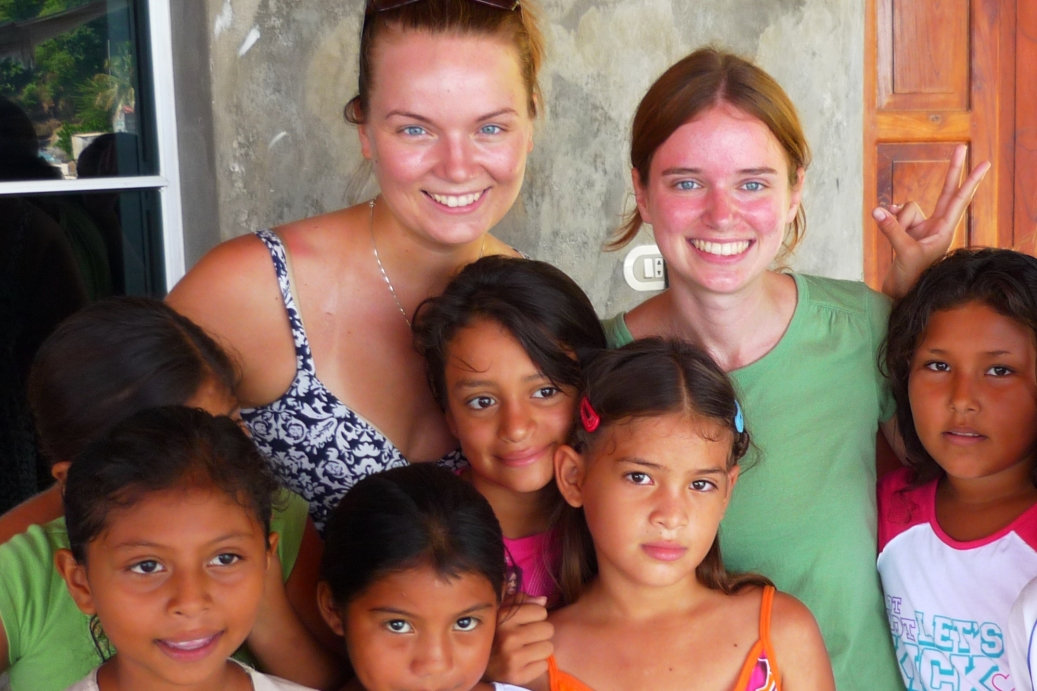 Volunteer in El Salvador Meaningful travel begins when you engage with people of the world. Our language immersion volunteer programs in Sta. Tecla allows you to learn Spanish, grow as an individual and discover a new culture. What better way to learn a language than full immersion: lessons with a native Spanish speaker, home-stay with a local Costa Rican family and participating in a locally-run service project and community activities. Return from your ABV travels with a greater appreciation of your surroundings. Learn to be a global citizen and gain a broader view of the world.
Teaching English / Education
Speaking English, having the knowledge of using a computer and having some specialized skills are important in El Salvador. Especially when it helps a person becomes more competitive when finding a job in the future to support their family. Education is the best gift that you can give to a child in a country where it is almost impossible to afford private lessons.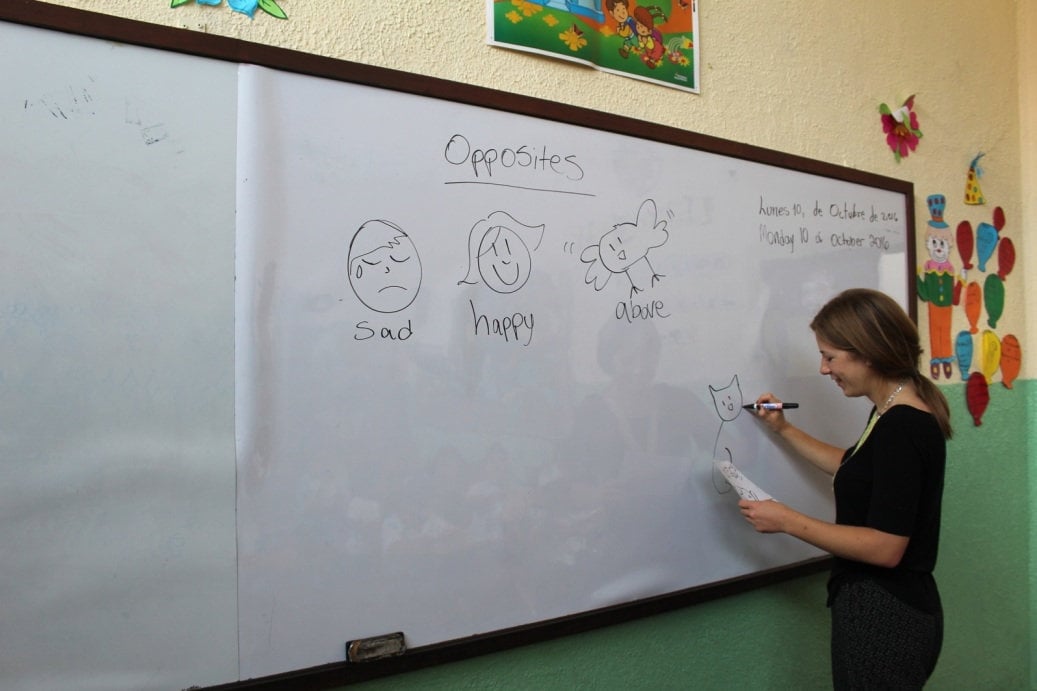 As an English teacher volunteer, you will act as a helping hand to acquaint children with the language from the first to ninth grade. Walking with the students gradually in their educational development, you can assist in building their foundation of the English language to equip them with basic communications and understanding skills. You will help to teach English, check notebooks, organize materials and supplies.
Volunteers act as teaching assistants and will be assisting a local teacher with all aspects of English lessons.
You may act as a tutor and provide individualized attention to students in need. Volunteers can also help local teachers in extra-curricular activities such as art, dance, and sports. This program can be combined with Spanish Immersion lessons.
Note: Regular school semester from February to October. Summer school semester in November.
OVERVIEW
Project length: From 1 week to 8 weeks
Project dates: Except the months of January and December
Arrival airport: Monseñor Óscar Romero International Airport (SAL)
Accommodation: Local host family
Requirements: Native-like fluency in English
Program donation: US$50 payable with the program fees
Meals: Breakfast, lunch and dinner
INCLUSIONS
Program starts and ends in Santa Tecla
Pick-up/drop-off at Monseñor Óscar Romero International Airport (SAL)
Monday to Friday volunteering, except public holidays
Afternoon free to explore the city and weekends open for sightseeing
Typical work hours are 07:30 am to 12:00 pm
24/7 support by Local Coordinator during placement
Local SIM Card
Participation Diploma
Cooking Class (Making Pupusas a local dish of El Salvador)
Country Info
Sta Tecla Details
Volunteer in El Salvador with A Broader View Volunteers, our highly rated non-profit charity organization. Volunteer placements are located in Santa Tecla City, La Libertad. Volunteers can choose between three program options in El Salvador.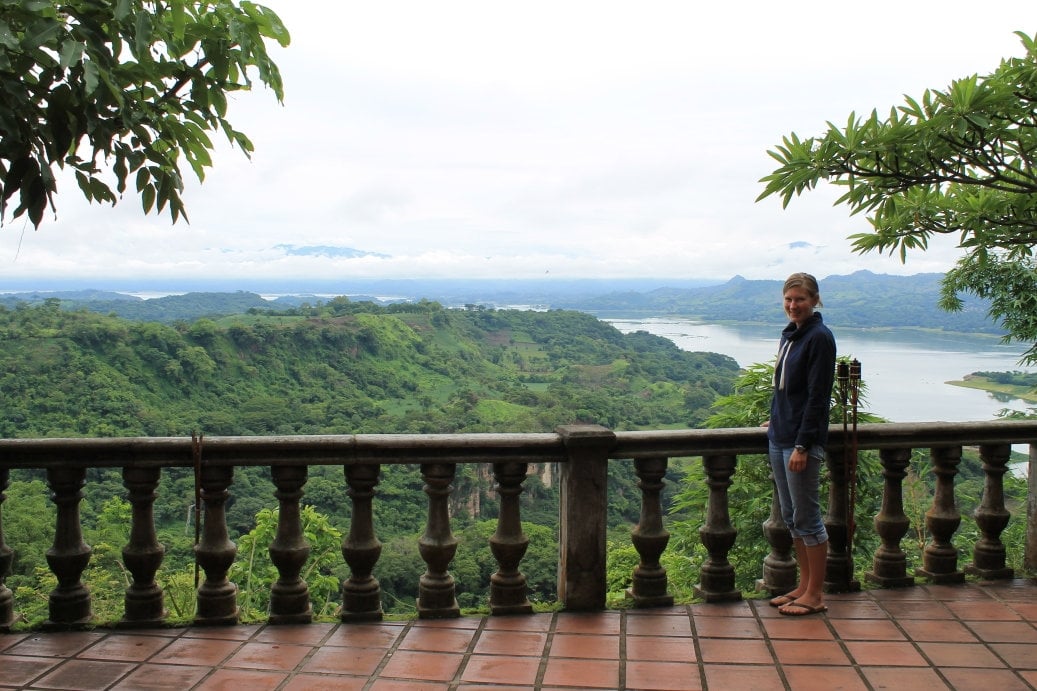 Santa Tecla was called Nueva San Salvador and is the nearest city to San Salvador, about 20 minutes by car. It is located 30 minutes away from the beach Puerto de La Libertad, which is named the new Surf City. Volunteers working in the Teaching English program can get hands-on experience working with local teachers in a small local school by helping to teach English to economically disadvantaged children and other school activities. Sta. Tecla has its own micro-habitat and its much safer than the capital.
Volunteer Schedule
Day One: Our local coordinator/staff will give you an orientation and will accompany you to your program. You will be shown how to manage the commute (bus, taxi, walking). You will be introduced to the site director and discuss your role at the project. Volunteers typically work a morning or afternoon shift about 3-5 hours. Or combine programs up to 8 hours.
Weekdays: A typical volunteer day is as follows:
7:30 AM Breakfast at the volunteer house/homestay.
8:00 AM Volunteers depart, and travel to their project site.
8:30 AM to 13:00 PM Volunteer work and a lunch break.
14:00 PM to 17:00 PM Free time / Sightseeing.
18:30-19:30 PM Dinner at the volunteer house/homestay.
Note: This is an example schedule. Volunteer work hours can vary depending on the program and the location.
Evenings: For peace of mind and to ensure the well-being of our volunteers, a nightly curfew of 21:30PM is in place from Sunday to Thursday. Curfew is set at 12:00AM for Friday and Saturday. (All volunteers must comply with their home country's legal drinking age).
Coordinator


Welcome to El Salvador (Bienvenido a El Salvador!). Our Names are Joaquin and Nurshafawati and we are your ABV coordinators while you are staying in El Salvador. Our country has several big cities, San Salvador and San Miguel. You will be working in Santa Tecla. We will be ready for support 24/7 in case you need to contact us urgently. We will introduce you to your volunteer location and staff.
You are most welcome to seek our assistance and don't hesitate to ask me questions while in country.
Weather
El Salvador has a tropical climate with one wet and one dry season. The rainy season is from May to October, where the annual rainfall occurs during this time. The end of August, September, and part of October is when the country receives a big percentage of the rainfall.
In the lowlands, temperatures are hot throughout the year, with an average temperature of 84°F and reaching as high as 100°F in March and April. Santa Tecla's elevation makes it cooler than the lowlands although temperatures are still consistently warm throughout the year.
WHAT'S THE BEST TIME TO GO TO EL SALVADOR? Here are some annual weather facts we collected from our historical climate data:
Most rainfall (rainy season) is seen in May to October.
The dry summer season is from November to middle of May
November to February is windy because of the cold wind currents coming down from North America's winter.
The hottest season of the year is between March to April.
Reviews & Multimedia
Reviews
I loved when the kids would know my name and get excited to see. It meant to me that I was making them happy and that alone made me incredibly happy to be there. During the weekdays, I would get up at 8 am and go to volunteer. I would come home for lunch at my host mom's.
This experience as a whole has surpassed my expectations as a volunteer. I am taking way more out of this program that I feel I even put in. The growth that you see yourself is something only time can prove. ABV was the more credible program I found online after many weeks of research.
I think this was a great experience/opportunity for me. I worked at the dental hospital and it was great to see how different they treat their patients and the different accommodations they have to make. Living at Maria Elena´s was very nice.
Prices for El Salvador
Program Fees
Since A Broader View Volunteers is a 501c(3) charitable organization, You can fundraise (optional) for the expenses of the trip after you get confirmed in our programs. Prices are per person and in US dollars (US$).
Sta. Tecla

| Length of program | Program Fee $USD |
| --- | --- |
| 1 week | $895.00 |
| 2 weeks | $995.00 |
| 3 weeks | $1,190.00 |
| 4 weeks | $1,290.00 |
| 5 weeks | $1,400.00 |
| 6 weeks | $1,590.00 |
| 7 weeks | $1,680.00 |
| 8 weeks | $1,820.00 |
| Country / weeks | 1 | 2 | 3 | 4 |
| --- | --- | --- | --- | --- |
| Sta. Tecla - Language Immersion | $995.00 | $1,300.00 | $1,600.00 | $1,900.00 |
Inclusions
Accommodation: Host family (Sta. Tecla)
Meals: Breakfast, lunch and dinner daily, 7 days a week
Arrival: International Airport Monseñor Óscar Romero (SAL) meet and greet by ABV Staff
Orientation: Project Overview and Orientation
Support: Pre-trip written guide, In-country ABV staff available 24/7
Departure: ABV Staff Escorted Airport Transfer (airport transfers included)
Extra costs: Flights to El Salvador. Entry Visa (if applicable, no visa for US/CA citizens). Departure taxes. Vaccinations. Local Transportation. Travel & Health Insurance (approx. us$53). Laundry and Internet (us$5 and us$10).
Extras
Tour and weekend trips
Once in country our local coordinator can help you find the most reliable and safe tour agencies for weekend trips, you can pay in cash or in most locations with a credit card. These tours are not part of the ABV fees.
1 - ROUTE OF THE FLOWERS (Sonsonate and Ahuachapan)
Famous for having the best coffee in El Salvador, an abundance of tropical flowers such as orchids and bromelias, delicious cuisine, picturesque villages, volcanos, and nice weather, the Route of the Flowers is probably the best place to visit in El Salvador.
The towns Nahuizalco, Salcoatitan, Juayua, Apaneca, and Ataco, forms the Route of the Flowers, with each one offering you a different experience. Nahuizalco for its handicraft of wood and wicker. Salcoatitan and Juayua for its waterfalls, gastronomical festivals, and old churches. Apaneca offers you adventures like the canopy, horse rides, and the best coffee in all El Salvador. Ataco for the fabric from the Mayas and colorful houses. These towns are located in the most mountainous region of El Salvador.
What to do?
Zip line through the rainforest and coffee plantations, shop for handicrafts, coffee tasting, eating at the food festival, and explore waterfalls and coffee plantations.
Includes: Tour guide, transportation, meals (breakfast and lunch), canopy zip line and visit to 5 different towns.
2 - CERRO VERDE AND SANTA ANA VOLCANO (Santa Ana)
Santa Ana Volcano, or more commonly called Ilamatepec, is the tallest volcano of El Salvador at 2,365 meters in altitude. You will hike this volcano from Cerro Verde National Park, where you can enjoy the view of the Pacific Ocean and Izalco Volcano. On the other side, you will have the opportunity to see Coatepeque Lake. When you arrive at the crater, you will experience a special moment seeing the lake inside of the volcano and impressive turquoise water of sulfur.
What to do?
The hike is almost 3 hours, starting from Cerro Verde, there is an incredible nature in the way from the park to the valley of San Blas. You can take photographs while hiking. When arriving at the crater, we will eat lunch and spend around 45 minutes there before descending to the park. People who do not want to climb the volcano can stay at the park and enjoy the routes inside that are full of flowers and orchids.
Includes: A local tour guide, transportation, lunch, Cerro Verde National Park, San Blas Valley, and Salva Natura Natural Reserve fee.
3 - YOGA AND SURF – EL ZONTE BEACH (La libertad)
El Zonte beach is a community located in Chiltiupán, La Libertad. It was created for locals and foreign surfers from around the world who are concerned about the environment. It is only 45 minutes from Santa Tecla by car.
What to do?
It is a great opportunity to learn to surf, get a tan, swim, and practice yoga in front of the beach.
Includes: transportation, meals (breakfast and lunch), yoga class, surf lesson and surfboard rent.
4 - SUCHITOTO (Cuscatlán)
Suchitoto, a colonial town that means "place of birds and flowers" in Nahuatl, is located in the Cuscatlan department. It is only 64 km from the capital of San Salvador. This town dates back to pre-Columbian times and it was the first capital of El Salvador (around 1528). As a colonial town, you will find many original houses, windows, and balconies from the 1500s in a picturesque red, pink, and fuchsia bright colors of Bougainvillea flowers decorating the streets.
What to Do?
We will enjoy the view of the lake of Suchitlan while having a Salvadoran breakfast at Posada de Suchitlán Hotel and Restaurant. A visit to San Juan Port Tourist Center where you can find food, handicrafts, and boat tours in the lake. After returning from the lake, we can stop to shop in the Mercado Municipal de Suchitoto (Market), or at the small stores selling local artisans handicrafts in the city center. Suchitoto is a very small town, so you will travel on foot. You can visit the Santa Lucia Church and the Plaza Central area. The entire town has panoramic views of the lake and Guazapa volcano.
Includes: Tour guide, transportation, meals (breakfast and lunch), entrance to the San Juan port.
5 - COMASAGUA ( La Libertad)
Comasagua is a beautiful town located in the Cordillera del Balsamo hills, which means a 'village full of whitetail deer'. The town was inhabited by the Nahoas tribes many years ago, whose economy was based on agriculture and the cultivation of Balsamo trees. The region now focuses on the growth and production of excellent, high-quality coffee.
What to do?
You will have the opportunity to see the coffee growing, it's harvesting and processing. The season of harvest is typically from November to January. You can shop for handicrafts of amazingly beautiful and very colorful flowers. You will also enjoy the view of landscapes like Zapotitan Valley, the volcanoes of the west, and the coastline of El Salvador from an elevation of 1,200 to 1,350 meters above sea level,
Includes: Tour guide, transportation, meal (lunch), coffee degustation
HISTORICAL CENTER OF SAN SALVADOR (San Salvador)
The Center of San Salvador offers to you its incredible wealth in architecture and majestic buildings such as the Metropolitan Cathedral, the National Palace, and the National Theatre. It will leave you amazed on a tour that will show you the daily life of Salvadorans.
What to do?
You will have the opportunity to visit the Cathedral of San Salvador, the Tomb of the Saint, Monsignor Romero, and El Rosario Church.
Includes: Tour guide, transportation, meal (lunch).
Festivals and Festivities
NEW YEAR: January 1st , January 2nd
SEMANA SANTA 2020: April 05th – April 12th
SEMANA SANTA 2021: March 28th – April 4th
SEMANA SANTA 2022: April 10th – April 17th
SEMANA SANTA 2023: April 02nd – April 09th
LABOR DAY: May 01st
MOTHER'S DAY: May 10th
FATHER'S DAY: June 17th
TEACHER'S DAY: June 22nd
FIESTAS PATRONALES DE SAN SALVADOR: August 01st – August 06th
INDEPENDENCE DAY: September 15th
ALL SOUL'S DAY: November 02nd
CHRISTMAS EVE, CHRISTMAS, NEW YEAR EVE: December 24TH – December 31ST
GASTRONOMIC FESTIVAL JUAYUA AND ATACO
Along the Route of the Flowers, you can find two towns that celebrate gastronomic festivals every weekend of the year (Saturday and Sunday).
People from the different villages of these towns come to sell typical food from pupusas to yucca, garrobo, pelibuey, frog legs, etc. Two streets around the church of Juayua and Ataco are lined with tentages where you can find all the famous dishes from El Salvador.
When: Every Saturday and Sunday all the year round
FESTIVAL PUERTAS ABIERTAS IN SANTA TECLA
Every weekend in Santa Tecla, around four blocks in the Cultural District known as "El Paseo El Carmen," there is a festival called Puertas Abiertas (Open Doors). The Festival offers you an authentic and joyful time with a variety of restaurants, local cafes, and bars characterized by their artistic and bohemian style. During the afternoon and into the night, the city is full of color and happiness where you can walk, enjoy delicious food, music, and other local cultural activities.
When: Every Friday, Saturday, and Sunday all year round.
THE HOLLY WEEK "SEMANA SANTA"
The Holy Week in El Salvador is one of the most incredible celebrations in the country. It is a time for Salvadorans to reflect in their life, and at the same time to enjoy and have fun with their families and friends.
During Easter, people live this festivity with a lot of religious enthusiasm to commemorate the passion, death, and resurrection of Jesus.
All the churches are attended by thousands of people to pray and live a reflection time. Other old traditions can be seen during religious processions. The most important day is on Friday, where many towns in the country cover their streets with carpets of salt or sawdust with Christian messages of peace and reconciliation. The carpets are tributes to Jesus and his procession of the Holy Burial.
The festivity is accompanied by a special and typical gastronomic of the season like mangoes and jocotes with honey, dried fish, and torrejas. People who work as public employees and students have a full week of vacation. In the case of private employees, they rest from Thursday to Sunday. People regularly travel to the beach, lakes, and mountains during the week.
When: Between March and April.
FLOWERS AND PALMS FESTIVAL IN PANCHIMALCO
Every year, on the first Sunday of May, a little town called Panchimalco near San Salvador celebrates its two patron saints with a colorful and solemn festival named Fiesta de las Flores y Palmas. It is a celebration from the pre-Columbian Maya culture to commemorate the start of the rainy season and time to start planting and crops.
Now the festival is to offer honors to the Virgen del Rosario and the Virgen de la Concepcion. Very early during the morning, women use palms branches and flower blooms to create large colorful decorations.
In the afternoon, there is a procession lead by a male dance group performing a religious dance-drama inspired by the Spanish conquest ("Danza de Moros y Cristianos"). Large and tall palms altars covered with flowers are carried by young women, dressed in typical costumes, through all the town.
When: first Sunday of May.
FIESTAS AGOSTINAS - PATRON SAINT FESTIVITIES OF SAN SALVADOR
It is considered the most important festival in El Salvador, held in the capital city of San Salvador. These festivals are celebrated in honor of the divine Savior of the World, from 1st to 6th August each year.
The public employees and students, from public and private schools, receive a full week's holiday. Private employees are only granted leave on the most important days of the Festival, on 5th and 6th August.
The principal day of this festivity is the 5th of August. A procession starts from the Center of Salvador and ends in the Metropolitan Cathedral, with an act of commemoration of the Transfiguration of Jesus to his disciples on Mount Tabor. The act is called "La Bajada".
EL SALVADOR INDEPENDENCE DAY
Independence Day in El Salvador is celebrated on the 15th of September. In 1821, the country was freed from the Spanish Crown.
Some of the heroes of the independence were Jose Matias Delgado, Jose Simeon Cañas, and the Aguilar brothers.
The celebration consists of a solemn parade where teachers and students, from all public and private schools, march around their cities. The parade starts at 7:00 am and ends around noon.
You will find cheerleaders (cachiporras) dancing, students marching in uniforms, and others with traditional clothes like folkloric dresses. Blue and white, the colors of the national flag, are seen everywhere in the parade. Cheerleaders "Cachiporras" dancing, students dress with uniforms, blue and white, the colors of the flag cover the country. Blue represents the sky or water, while white signifies peace. The bands of peace, with their instruments, play music like merengue, salsa, cumbia, and folkloric songs of El Salvador. The Independence Parade is the most important celebration of El Salvador because it represents freedom, and everybody unites to celebrate it.
When: September 15th
BALLS OF FIRE - NEJAPA
Every August 31st, the town of Nejapa in San Salvador Department, celebrates the most extreme Fireball Festival (Bolas de Fuego).
For many years, the town commemorated the eruption of Quezaltepec Volcano or San Salvador Volcano with this festival. It is a war of balls of fabric wrapped and soaked with kerosene, prepared two months before the festival. This simulation war is between two teams. They dress in costumes like skeletons with war colors and gloves. They fight by throwing the burning balls to each other and the people on the sidewalks.
The festival is organized carefully with police, ambulance, and doctor on standby.
When: October 31st.
ALL SOUL'S DAY - DAY OF THE DEAD
This festivity is celebrated on November 2nd. Families customarily visit the cemetery to pray and bring flowers to the graves of their loved ones. They usually bring along painting, limes, and brushes to clean the graves. Some even play music at the cemetery.
It is an incredibly colorful celebration. You will see in the streets people carrying real or paper flowers. It is common to place wreaths of cypress leaves.
Typical foods such as tamales (chicken or pork, sweet or savory) and ayote en miel (squash cooked with brown sugar and honey) are eaten during this celebration.
CARNAVAL OF SAN MIGUEL
San Miguel is the third largest and important city in the country. On the last weekend of November, it celebrates the San Miguel Carnival, one of the biggest parties in Central America. It starts with a traditional parade of floats that runs through the main streets of the city and Roosevelt Avenue.
The festival is in honor of the Virgin Our Lady of Peace. From 7:00 pm on Saturday to the early hours of Sunday, the main streets of the city are filled with music and fun. There are at least 50 musical groups and orchestras of various genres like Merengue, Cumbia, Salsa, Reggeaton, Bachata, and Rock.
The tradition continues on Sunday morning when the music stops at dawn. When the sunrise, people travel to El Cuco beach, where the party keeps going with music, seafood, and beverages.
When? Last weekend of November.
THE NATIONAL DAY OF PUPUSAS
Pupusa is the national dish of El Salvador. The second Sunday of November is declared as the national day of pupusas because of its Maya origin and popular acceptance of this dish.
Towns like Olocuilta, famous for the pupusas based in rice, and Los Planes de Renderos National Park are the center of this festivity. Various kinds of pupusas can be found - cheese, squash, beans with cheese, mora, chipilin, shrimp, loca (a little bit of everything). During the festivity, people participate in contests such as eating pupusas or making the largest pupusas.
CHRISTMAS AND NEW YEAR EVE
Christmas commemorates the birth of Jesus Christ. It's celebrated on the 24th and 25th. Christmas Eve is called "Noche Buena" or the good night.
Some Catholic families go to a special church mass (misa de media noche or misa del gallo). Other families invite friends and neighbors to celebrate in their houses. Foods like turkey, tamales, and pork are served on Christmas.
The New Year celebration is similar to Christmas. This celebration culminates when the clock strikes 12:00 midnight. Families, friends, and neighbors greet each other, share food, dances, and drink. The fireworks at midnight are also an incredible sight.
People typically go to the beach or mountains, returning the next day to continue with daily life in a new year.
General Information
Meals & Food
Volunteers are usually provided breakfast, lunch at a local restaurant during the week and weekends (read the website for detail description of the meals or ask our staff online). Breakfast typically consists of toast, fruit, eggs, cereal accompanied with milk, tea or coffee. We recommend budgeting between US$5 and US$6 per day to purchase dinner. If you have specific dietary requirements, our local team can customize to you but be flexible as well.
Start Dates
Most of our programs run year round, you can start any volunteer/internship program on any day. When you apply you will lets know your start and end dates. Our programs run year round and have volunteers arriving almost every day from many different countries.
Since our programs sometimes depend on the local holiday calendar, there are brief occasions when normal programs work is suspended. For example, schools/daycares often close for long winter/summer vacations. During these times, we arrange for alternative work programs that are similar in substance to our ongoing programs, but address the short-term, direct needs of the local communities.
If you would like to arrange your start and end dates around the local holidays, please call us at 1.866.423.3258 or email us at [email protected].
Giving Matters
A Broader View Volunteers work tirelessly year round to support our volunteers, and also to serve the local communities where ABV projects are based. As a tax-exempt 501 c(3) organization A Broader View receive 100% of our funding from volunteer contributions. Through your program fee contribution our non-profit charity organization can operate beneficial humanitarian aid programs which are successful and continuous supported year round.
Local, professional full-time coordinators, placement logistics, airport pick up and departure transportation, arrival orientation, food & local accommodations, are a major part of providing a safe, meaningful volunteer experience. When you join A Broader View, you will receive pre-trip visa and vaccination support, assistance with flights, fundraising planning, through our interactive online volunteer portal. Our local partners not only benefit from volunteers valuable contributions at the project, they benefit financially with year-round monetary support from A Broader View. In the last decade A Broader View has donated over 4.5 million dollars in international aid.
By joining A Broader View you are not only helping to make a difference during your own trip, your impact will last even after you go home.