You have probably heard of Nepal and its many natural wonders, including the famous Everest Mountain. And it's for sure one of your top vacation destinations in mind, but what if besides knowing this marvelous country, you also go into Nepal mission trips.
A Broader View is looking for motivated and passionate volunteers for our program in Nepal! A global enterprise, A Broader View is the perfect volunteer organization for Brits! Our rewarding work will put you up-close-and-personal with impoverished communities all across the world.
And our program in Nepal is one that you don't want to miss out on! This enriching program is perfect for a diverse range of volunteers, as we tailor our program to your strengths. This helps you make the biggest difference possible!
From working in rural clinics to educating impoverished youth, you'll have the opportunity to uplift many throughout Nepal.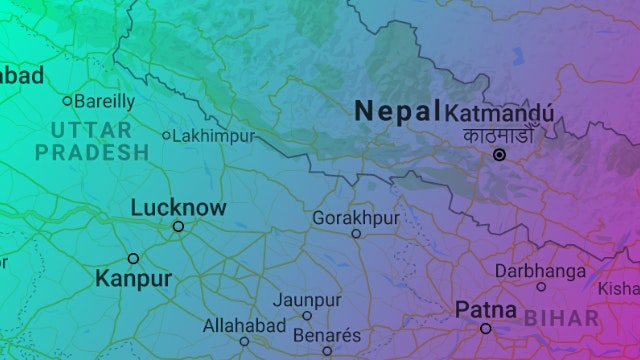 Volunteers in Nepal Kathmandu Review Woman Support Program Davida Gragor
By joining A Broader View in this effort, you'll be on the frontline in making a true difference in the fight against global poverty. With twenty-five seats available in our program, we're always looking for passionate volunteers who are eager to make a difference.
And for many Brits, Nepal proves one of the best and most unique places to start volunteering. This wonderful country is home to nearly 30 million people and boasts one of the most important and interesting histories in the region.
What's more, from Mount Everest and the Himalayas to jaw-dropping ancient Buddhist monasteries, Nepal has the sights needed to make your trip truly unforgettable.
Why a Mission Trip to Nepal?
Nepal truly stands out, however, because of its high need of help. Unfortunately, nearly 50% of the Nepalese population is unemployed—leaving to high levels of poverty across the nation.
At A Broader View, we work to improve the lives of those living in poverty in Nepal by tackling a number of issues facing them. We select volunteers of nearly all ages and specialties to start combatting the burden of poverty throughout the country.
This is done through a diverse range of programs that are designed to increase the accessibility of proper medical care, work with those who are battered, beaten, or homeless, and provide better and longer-lasting education to children.
These children, in particular, tend to be disproportionately affected by poverty, with many of them finding themselves homeless and on the streets. At A Broader View, we make it our mission to help ease the suffering felt by these children—and others living in impoverished communities—by making a real difference.

Volunteer Nepal Kathmandu Review Judith Seebohm Nurse Program Abroaderview.org
Why A Broader View?
By joining A Broader View, you can take part in our mission to reduce the impact of poverty in the nation. In doing so, you'll be able to work first-hand in a variety of different programs that will make an immediate and powerful difference in the lives of those who are affected.
But with A Broader View, you can be sure that you'll have enough time for work and for play. We want to make sure that our volunteers have enough time to see the sights, sounds, and people of the countries they're in—and there's a lot to see in Nepal.
From fabulous hiking trails, national safaris, and daring mountain trips, Nepal has everything you need to satisfy the adventurer in you!
Join our volunteer in Nepal program today to start making a difference!
Important Overview
Overview
Project Length: From 1 week to 12 weeks
Project dates: Year round. Choose any date to arrive.
Arrival airport: Kathmandu (KTM)
Accommodation: Homestay/Shared Guesthouse
Meals: Breakfast and dinner daily
Airlines: Qatar, Air India, Jet Airways, Thai Air, Ethiad
Vaccinations: Typhoid and Hep A wwwnc.cdc.gov
Program Schedule
The program starts and ends in Kathmandu
Airport meets and greets in Kathmandu. Afternoon city tour and orientation
Monday to Friday volunteering. 35-40 hours per week
Weekends free to sightseeing
Typical shift work: 4 hours in the morning, 4 hours in the afternoon
Support: Local ABV Director support 24/7 during placement
Departure: ABV Staff Escorted Airport Transfer
Not included
Flights to Nepal. Entry Visa. Departure taxes. Vaccinations. Local Transportation. Travel & Health Insurance. Laundry and Internet
Extra- Not Included activities:
UNESCO Heritage car/ bike tour full day/half day
Hiking guide hire Horse riding
Nepali Dance Class Nepali language learning (basic/intermediate/advanced level)
Trekking around the Himalayas.
Country Info
Nepal Introduction
Are you ready to help people in need, immerse yourself in the sights, sounds and culture of a new country and have the experience of a lifetime? With poverty, disease and a lack of skilled providers putting a strain on important services such as health and childcare in developing countries across the globe, there are many corners of the world which rely on the help of volunteer travelers like yourself.
Volunteer in Nepal with A Broader View Volunteers a top-rated non-profit charity organization, which works tirelessly to support our wonderful volunteers and serve the local communities where our volunteer programs are located. Placements in Nepal are based in the city of Kathmandu. Program placements are tailored to the volunteer's different interests and skillsets, but still,l allow volunteers time to explore the Asian local culture and activities during their free time.
The type of programs in Nepal varies widely, offering everything from education to health care. Volunteers can choose between 17 program opportunities in the orphanage. International volunteer help is not only appreciated by the local community, but it is also severely needed by the millions of Nepalese living below the poverty line. With thousands of children living and working on the streets, as is so often the case in developing countries like Nepal, our volunteer programs are designed to support the needs of local teens and children in desperate need of assistance.
Many of our volunteers abroad programs cater to underprivileged women and children's care, education, and health requirements. Our extensive range of social programs near Kathmandu, Nepal programs include Pre Health Students, Elderly Care, Community development, women Empowerment, Animal Rescue, Orphanage Care, Children Education and many more.
Volunteering in Nepal is an incredibly rewarding experience. We welcome volunteers of all ages and from all backgrounds to join us. Whether you're seeking volunteer abroad programs for college students or voluntary work for over 60s, as a trusted non-profit organization which prioritizes the safety of our volunteers, we are the go-to for volunteers across the globe. We also offer customized programs with flexible arrival dates to best suit the needs of the remarkable volunteers we depend on to help us make the world a better place.
If you'd like to volunteer, Nepal is just one of the countries we've taken under our wing, supplying a steady flow of volunteers and providing year-round financial support to local projects in near Nepal. Wherever you decide to volunteer, A Broader View gives you the opportunity to participate in meaningful community service work, learn a foreign language, make lifelong friends and discover that one person really can make a difference. Your search for the best volunteer abroad programs ends here – volunteer in Nepal with us and gain A Broader View of the world.
Coordinator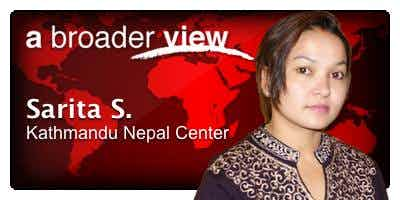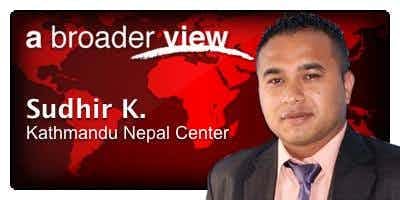 Welcome to Nepal! 🇳🇵. Our Names are Sarita and Sudhir and we are your ABV coordinators while you are staying in Nepal. Our country has one big city, Kathmandu. You will be working in Kathmandu Center. We will be ready for support 24/7 in case you need to contact me urgently. We will introduce you to your volunteer location and staff.
You are most welcome to seek our assistance and don't hesitate to ask us questions while in the country.
Weather
What's the best time to go to Kathmandu in Nepal? Here are some annual weather facts we collected from our historical climate data:
Hot season/summer is in April, May, June, July, August, and September.
A lot of rain (rainy season) falls in the months of June, July, August, and September.
Kathmandu has dry periods in January, February, November, and December.
On average, the warmest month is May.
On average, the coolest month is January.
July is the wettest month.
December is the driest month.

Reviews & Multimedia
Reviews
Till now everything went smooth and as I expected. This is life-changing experience for me in Nepal Kathmandu. I got opportunity to explore my own self. I came to know that love, happiness; smile and help are away from nationality, culture, skin color or language.
Staffs at dental hospital were so welcoming and kind. Bought us food and drinks, introduced us to many good food and phrases to interact with the patients. Did extractions, pulpectomy, fillings, etc. Great if I could have done more but sadly no, due to language barrier
I loved my stay with the coordinator and his family. They are very caring and helpful and like a second family to me. My work environment was great and people were really friendly. I would definitely come back to Nepal with my family and spend more time here.
Prices for Nepal
Program Fees
A Broader View Volunteers is a 501 c(3) charitable organization, You can fundraise (optional) for the expenses of the trip after you get confirmed in our programs. Prices are per person and in US dollars (US$).
| Length of program | Program Fee $USD |
| --- | --- |
| 1 week | $890 |
| 2 weeks | $1030 |
| 3 weeks | $1170 |
| 4 weeks | $1310 |
| 5 weeks | $1450 |
| 6 weeks | $1590 |
| 7 weeks | $1730 |
| 8 weeks | $1870 |
| 9 weeks | $2010 |
| 10 weeks | $2150 |
| 11 weeks | $2290 |
| 12 weeks | $2430 |
* Nepal Immersion: Any extra week of "accommodation and meals" will be US$210/week, Extra Nepali lessons can be paid locally to the coordinator.

Start Dates
Most of our programs run year round, you can start any volunteer/internship program on any day. When you apply you will lets know your start and end dates. Our programs run year round and have volunteers arriving almost every day from many different countries.
Since our programs sometimes depend on the local holiday calendar, there are brief occasions when normal programs work is suspended. For example, schools/daycares often close for long winter/summer vacations. During these times, we arrange for alternative work programs that are similar in substance to our ongoing programs, but address the short-term, direct needs of the local communities.
If you would like to arrange your start and end dates around the local holidays, please call us at 1.866.423.3258 or email us at [email protected].
Money Matters
A Broader View Volunteers work tirelessly year round to support our volunteers, and also to serve the local communities where ABV projects are based. As a tax-exempt 501 c(3) organization A Broader View receive 100% of our funding from volunteer contributions. Through your program fee contribution our non-profit charity organization can operate beneficial humanitarian aid programs which are successful and continuous supported year round.
Local, professional full-time coordinators, placement logistics, airport pick up and departure transportation, arrival orientation, food & local accommodations, are a major part of providing a safe, meaningful volunteer experience. When you join A Broader View, you will receive pre-trip visa and vaccination support, assistance with flights, fundraising planning, through our interactive online volunteer portal. Our local partners not only benefit from volunteers valuable contributions at the project, they benefit financially with year-round monetary support from A Broader View. In the last decade A Broader View has donated over 4.5 million dollars in international aid.
By joining A Broader View you are not only helping to make a difference during your own trip, your impact will last even after you go home.
Extras
Day Trips
Day Kathmandu World Heritage City Tour - From Kathmandu Nepal
It is an ancient mix of spirituality and history. Here the major Eastern religions come together to form a unique synergy as Hinduism and Buddhist unite. In the Triple 1 Day Treat, this unique spirituality and history come alive as you visit in one day three of the most influential UNESCO World Heritage Sites.
Kathmandu Manokamana Pokhara Tour
Discover the UNESCO World Heritage Sites in Kathmandu valley: Kathmandu Durbar Square, Naranhiti Royal Palace Museum, Swayambhunath Stupa, Pashupatinath Temple, Budhanilkantha. and Boudhdhanath Stupa, Nagarkot for Sunrise, Manokamana Temple with Cable Car ride, Pokhara, Sarangkot sunrise. Your guide will explain to you all the places while this tour. This tour will be starting after meet and greet you in International Airport, Kathmandu and ends after departure to Airport or your onward journey from your hotel in Kathmandu.
Chandragiri Hills Kathmandu Day Trip
Chandragiri Hill, 16 kilometers from Central Kathmandu, lies on the South-West of Kathmandu Valley and is 2551 meters from sea level. Chandragiri can be reached via Cable car, driving or trekking. The second cable car in Nepal after manakamana has been commencing in this route. The cable car route is around 2.5 km and it takes around 9 to 14 minutes depending on the windspeed on the cable car. It is easy, thrilling and fun-filled experience exploring in the cable car. You can view stunning view of Mountain range from view tower. It is an easy one day trip from Central Kathmandu Valley.
Festivals and Festivities
Festivals in Nepal are as a number as there are days in a year. Blessed to be one of the most diverse countries in the world, almost everyday Nepal and Nepalese are participating in some sort of festivals and celebrations.
January 18, Lhosar
Lhosar is celebrated by Nepalese ethnic groups who trace their history to Tibet, namely the Gurung, Tamang, and Sherpa people. Lhosar is the first day of the new year, and each community celebrates the festival differently. Traditional dress is worn by young and old, and festivities held in cities and more remote regions.
January 22, Basanta Panchami
Devotees worship goddess Saraswati, the goddess of knowledge and creator of arts, education, and music. Basanta Panchami also marks the end of winter and the beginning of spring.
February 14, Maha Shivaratri
'Shivaratri' means the 'night of Lord Shiva'. Devout Hindus bathe early in the morning and fast on this day, then visit Shiva temples. The best place to witness the festival is at the Pashupatinath temple of Kathmandu, where thousands of Sadhus (Hindu holy men) and smoke marijuana and hashish, considered dear to Lord Shiva. People also drink Bhang, a drink made by mixing ground nuts, spices, herbs and extracts of marijuana into milk.
March 01, Holi
Holi is a very colourful and playful festival. It is celebrated in the Terai on one day, and in Kathmandu and the hill regions on the next day. People smear colored powders on their friends, relatives, and family members, and throw colored water and water balloons. It's important not to take any valuables out with you on this day unless they are sealed in a plastic bag!
March 18, Ghode Jatra
Ghode Jatra is important in the Kathmandu Valley and is celebrated to ward off demonic Gurumapa. It is said the soul of the demon still lives underground at Tundikhel. To prevent him from rising again, a horse race is organised on this day by the Nepal Army.
April 14, Nepali New Year (Bisket Jatra)
This is a major holiday in Nepal. A particularly lively place to spend the day is Bhaktapur, where the Bisket Jatra festival takes place. A huge chariot carrying the god Bhairab is pulled through the streets, ending with a chariot battle at Bhaktapur's Khalna Tole.
On this day, children (including adult children!) offer sweets, fruits, and gifts to their mothers to show their respect and gratitude. Those whose mothers have passed away visit Mata Tirtha in the west of Kathmandu, take a holy bath and make offerings in their mother's memory.
April 29, Buddha Jayanti
Buddha's birthday falls on the first full day of the first month of the Hindu lunar calendar and is celebrated by Hindus as well as Buddhists. It is observed at Buddhist shrines and monasteries throughout Nepal, but a particularly grand ceremony is held at Buddha's birthplace in Lumbini, on the Terai. In Kathmandu, the Tibetan enclave of Boudhanath is a particularly good place to watch the festivities.
May-June 2018, Rato Machchhendranath
This is Nepal's longest and largest festival, held in Patan. A large chariot is built on Pulchowk Road over several weeks, and finally, the god Machchhendranath is placed inside. Three days later, the chariot begins its procession all throughout Patan and wider Lalitpur, towards Bungamati. Machchhendranath is the Newar god of rain, and the festival ushers in the monsoon.
August 15, Naag Panchami
Naag Panchami falls in the middle of the monsoon. It is a Hindu festival that worships the serpent god, Naag. Pictures of Naag are posted in doorways, and milk is offered to him. It is believed that worshipping Naag protects against snake bites. This festival marks respect to serpents as the water guardians, and to ensure regular rainfall in the Kathmandu Valley.
August 26, Janai Purnima
Janai Purnima is Sacred Thread Festival. On this day, Hindu men, especially the Brahmins and Chettris perform their annual change of Janai and all who celebrates this festival put a sacred thread around their wrist. Gosaikunda, the sacred pond in high altitude, witnesses the great celebration on this day.
August 27, Gai Jatra
The festival's name is Gai Jatra (literally meaning the festival of cows) and nowadays it is a fusion of three traditions that came into being in three different periods of time. The first and the oldest tradition incorporates a cult and a worship of the ancient god of death – Yamaraj. Thus, the festival marks the acceptance and celebration of death in a positive way, as an inevitable part of life. Every family who has lost a member, in the previous year, is supposed to lead a carefully and intricately decorated cow through the city. In the absence of a cow, a boy dressed as a cow (the oldest for a lost male member and the younger for a female) can successfully take on the role.
September 02, Krishna Janmastami
Krishna Janmastami marks the birth of Krishna. Considered the eighth incarnation of Lord Vishnu, Krishna is the most important character in the Hindu epic, the Mahabharat. On this day Hindu devotees visit Krishna temples. In particular, thousands of devotees gather at the stone Krishna Mandir in Patan Durbar Square.
September 12, Teej
Teej is a festival celebrated by Nepali women, for the long life of her husband and a long and firm relationship between them until the death this life and all the lives to come. Teej is observed for marital happiness, the well-being of spouse and children and purification of own body and soul. Teej is the most famous festival among Nepali women.

September 14, Rishi Panchami
Rishi Panchami is a festival that is celebrated immediately after Teej Puja. Hindu women attach undue importance to this festival of Rishi Panchami because they believe that by observing Rishi
Panchmi fast and by paying homage to Rishis (Saints) on this day of the festival, they will be blessed and forgiven for all their sins that they are bound to commit during their menstrual cycle by not following the strictures laid down for them by their religion.
October 10 – 19, Dashain
Dashain is the most important festival for Nepalis. It is a celebration of good prevailing over evil. Most families offer male goats, ducks, chickens, eggs, and coconuts to the goddess Durga. People return to their home villages and spend the fifteen-day festival with their families. Large swings are set up for children, and from the tenth day, family members receive Tika (rice, red vermillion, and yogurt) on their foreheads from their elders.
November 5 – 9, Tihar
Tihar is Nepal's second most important festival, after Dashain. In each of the three days, a different deity is worshipped: on the first day the crow, the messenger of Yama (the bringer of death); on the second, dogs, which are believed to be Yama's custodian; and on the third, the goddess Lakshmi is worshipped, the bringer of wealth. Lakshmi is worshipped by lighting houses with oil lamps, candles, and colorful lights.

October 13 Chhath
Chhath is the most important festival observed in the Terai region and falls on the seventh day after Tihar. Devotees fast and make offerings to the sun by gathering at river banks. The Terai region is the best place to observe this festival or the Rani Pokhari tank in central Kathmandu.
Note:
Hartalika Teej and Rishi Panchami are observed by females only. Ghode Jatra, Gai Jatra, and Indra Jatra are observed in Kathmandu valley only. Some dates of the festivals are subject to change. In such cases.