Volunteer in Colombia with A Broader View Volunteers, our highly rated non-profit charity organization. The volunteer programs are based in the coastal city of Cartagena. Volunteers can choose between 7 programs options available throughout Cartagena Colombia.
Based in the city of Cartagena, the A Broader View volunteer programs have made immense improvements in the everyday lives of the Colombian woman and children we work with. The greatest commitment is to make radical change in the living conditions and focus on early childhood education. With ABV volunteers help programs such as the Learning Center, Elderly Care, Housing programs and cultural and sports have been able to expand and help fight extreme poverty in these vulnerable communities.
If you have a group of 5 or more interested in volunteering together, customized programs can be arranged. A Broader View Volunteers has extensive experience working with students and teachers providing tailor-made service trips for small groups.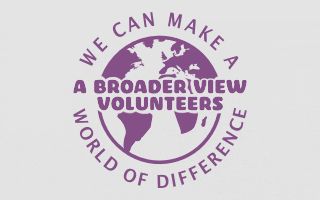 Video Review Volunteer Luann Crissman Colombia Cartagena Social Program
Volunteering in Colombia is an exciting way to experience this tropical country with its fascinating culture, loaded history and coastal charm. Despite a continuously growing tourist economy there is a high poverty level, and many children are left the victims. High numbers of children do not attend school, lack proper nutrition, and find themselves peddling goods on the streets to survive.
Volunteers in Colombia will allow you to connect with poor and disadvantaged children. As a volunteer you will immerse yourself in the vibrant Latin American culture, help a local grassroots project and last but not least learn or improve your Spanish.
ABV Volunteer project focus on supporting the children of Cartagena, at a children's care center, and community welfare project.
Overview
Project Length: From 2 week to 8 weeks
Arrival Airport: Cartagena (CTG)
Work Schedule: Monday to Friday 8 hours per day
Requirements: Police Check/Clearance report
Optional: Spanish Immersion Lesson.. read more
Age Limits: Minimum 17 yrs or older for solo travelers.
Minimum Age: 12 to 18 yrs if traveling with parents.
Airlines: Avianca, Jet Blue, Spirit, Copa, American, United
Vaccinations: Routine Vac, Hep-A and Typhoid wwwnc.cdc.gov
Volunteer Opportunities in Colombia
Social Welfare / Child Support
This program is located in the beach community, located about 25-30 minutes from downtown Cartagena. Most of the people in this area are fisherman and neighborhood homes are quite primitive. This multi-functioning center supports over 300 children/youth on a daily basis where they come to study, play and eat. There are free lunches, kindergarten, primary school lessons, monthly health checks and a safe refuge for poor kids in the community. At this project the staff look to improve the lives of the children and work on the prevention of child trafficking into the sex trade.
Volunteers will tutor, encourage education, stimulate conversation, support the child care needs. The kids at the center range from toddlers to 15yrs old. Expect to help with feeding, arrange pre-school English/game lessons, play in the playground, help in the kitchens. The youth projects focus on girls health education, health and hygiene talks, empowerment lectures and vocational training. This center is closed from June10- June 30th* approx.
Program Schedule
Program starts and ends in Cartagena
Airport meet and greet in Cartagena. Afternoon city tour and orientation
Monday to Friday volunteering. 35-40 hours per week
Weekends free to sightseeing
Typical shift work can be: 7:30am - 300pm with a break for lunch
Support: Local ABV Director support 24/7 during placement
Departure: ABV Staff Escorted Airport Transfer
Child Care Center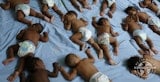 This program is a public facility that provides daily child care services, pre-school and kindergarten classes to small babies and children in this Torices neighborhood in north Cartagena. This center is located close by to downtown and only 10 minutes from the airport.
Volunteers will care and support the daily influx of children, all of whom range from 18 months to 5 years old. The program has a nutrition program, where they provide a daily meal (lunch) to the kids. Volunteers feed the kids, helping with pre-school lessons, play games, help in the kitchens.
The center also helps single mothers with training on child care, nutrition, hygiene talks. This center is closed from June10- June 30th* approx.
Program Schedule
Program starts and ends in Cartagena
Airport meet and greet in Cartagena. Afternoon city tour and orientation
Monday to Friday volunteering. 35-40 hours per week
Weekends free to sightseeing
Typical shift work can be: 7:30am - 4:00pm with a break for lunch
Support: Local ABV Director support 24/7 during placement
Departure: ABV Staff Escorted Airport Transfer
Language & Cultural Immersion
Language Immersion incorporates Spanish lessons with morning volunteer work. Classed can be combined with the social welfare, or children's care center placements. Language Immersion will give you the chance to develop, improve, or enhance your Spanish knowledge, all the while being part of the volunteer work. Lessons are provided by local tutors on a one-on-one (or two) basis. Lesson plans are created with your input so they can be most effective.
Program Schedule
Program starts and ends in Cartagena
Airport meet and greet in Cartagena. Afternoon city tour and orientation
Morning Volunteer work, 5 days a week for 20 hours
Afternoon Spanish lessons, 5 days a week for 20 hours (45min each)
Certificate of completion from ABV
Support: Local ABV Director support 24/7 during placement
Departure: ABV Staff Escorted Airport Transfer
Elderly Care
Volunteer Colombia, One of the big needs that Cartagena has is the care of Elderly people. Many live in deplorable conditions, extreme poverty and their health becomes worse because of their low life quality. Hence, the government and many other non-profit organisations have created or supported elderly care centres in certain areas of Cartagena. This institution is located in Olaya Herrera, a very typical neighbourhood that reflects perfectly our culture and habits.
This institution provides meals, recreation (cultural and educational activities), medical treatment and some of the therapies they might need. The elderly people that are taken in, perform different roles such as musicians in the folklore band, cooks, dancers, etc. The volunteers can help them with recreational and cultural activities. Maybe some could help them prepare the meals, feed any disabled and read for a few hours or make conversation. We need volunteers with intermediate or advanced Spanish knowledge.
In this program, the volunteer can use his/her creativity to make activities for them. The volunteers can teach them the typical dance moves from their country, do some exercise or perform any other idea they might have. This program can be combined with the medical - healthcare program since many of them need to take daily medication and therapy. Also, they frequently need to check the blood pressure, sugar level, etc.
Vacation time: Holy Week: March 29th – April 6th
Program Schedule
Airport meet and greet in Cartagena.
City tour and orientation.
Monday to Friday volunteering. 35 - 40 hours per week.
Weekends free for sightseeing.
Typical work schedule can be 8:00am – 2:30pm with a break for lunch.
Local ABV coordinator support 24/7 during placement.
ABV Staff Airport Transfer
Education / Teaching
This school is located in a very peaceful and typical neighborhood in Cartagena, El Campestre. It is about 30 minutes away from the old city, the main touristic area. This institution is a great support for the community. Most of the students there come from very poor families and have low opportunities for a good education.
The school has limited educational resources and some of the classrooms and other facilities are not in good conditions. Nevertheless, the students enjoy their classes a lot and their company of each other. The school has the advantage of having the sports complex of Cartagena right in front. They also have a big sports field right behind the school; the students use it for physical education classes, soccer matches and other kind of competitions. The staff (educators) are very engaged and well prepared. The school has primary and high school grades. It has two branches that are 5 minutes away by foot from each other.
There are morning and afternoon classes. A typical class has a number of about 30-35 students. The volunteer will help the teacher by being a tutoring asset to the students. Teaching tools like flash cards, classroom supplies and literature resources are welcome and needed. The main needs they have are the following: Pre-school assistant, Teacher or assistant for computers and technology class (they have a classroom with computers), physical education teacher and of course, English teachers. This program can also be combined with the Language and Cultural Immersion program (Spanish lessons).
Program Closed:
June 12th - July 25th; October 30th - February 10th; Holy Week: March 29th – April 6th
Program Schedule
Airport meet and greet in Cartagena.
City tour and orientation.
Monday to Friday volunteering. 35 - 40 hours per week.
Weekends free for sightseeing.
Typical work schedule can be 7:00am – 2:30pm with a break for lunch.
Local ABV coordinator support 24/7 during placement.
ABV Staff Airport Transfer
Women Support
A Broader View offers programs specifically focusing on the plight of young women and destitute women in poverty communities. The program aims to help the women giving them support, guidance, and life skill training. Volunteers work with grassroots woman's group and teaching English; help to initiate income-generating activities and to create sustainable solutions to the challenges the woman face on a day to day basis.
In our program, you assist with training women in diverse life and income-generating skills and to carry out research to find alternative solutions to fight poverty. No specific requirements except willingness and enthusiasm to help women.
The mission of this program is to help foster the growth of independent, self-sufficient, decision-making women, by encouraging self-empowerment. Our volunteers help in the following ways:
Teaching life skills such as healthy eating
Nutritional information
Basic English teaching
Initiating income-generating activities
Promoting self -independence
Instruction on hygiene & self-defense
Encouraging self-empowerment
Offering support and guidance
Develop micro-business/loans
Introducing yoga, dance, and sports
What Woman Support programs are available to volunteer Abroad?
Children Support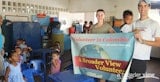 This child care centre is located in a safe area of Cartagena. It is surrounded by poor neighborhoods and the community has a big need. Many of the children that are received in this institution have a very low life quality. Their families have deplorable economic situations and sometimes they cannot afford the meals for the day.
This centre is managed by the government and the ICBF which is the main institution of social welfare in Colombia. Many of the children there even have psychological problems because of their poor life conditions.
The children start to arrive at 8:00 am and their parents start to pick them up at 3:00 Pm. We need volunteers to take care of the children and help them eat. Also they need to have plenty of activities such as such as storytelling, role plays, English teaching, handheld works, etc. They also mentioned that they need a dining room for the children because now they have to eat in the place where the institution arranges the meetings with the parents. They have a lack of proper educational tools like books, flashcards, posters, colors, books, etc.
This is a perfect program for those volunteers who plan to have Spanish lessons, because they could also work part-time and dedicate the afternoon for their lessons. The host family lives 15 minutes away from the institution.
Vacation time: June 12th – July 25th; Holy Week: March 29th – April 6th
Program Schedule
Airport meet and greet in Cartagena.
City tour and orientation.
Monday to Friday volunteering. 35 - 40 hours per week.
Weekends free for sightseeing.
Typical work schedule can be 8:00am – 2:30pm with a break for lunch.
Local ABV coordinator support 24/7 during placement.
ABV Staff Airport Transfer
Country Info
Colombia Introduction
Are you ready to help people in need, immerse yourself in the sights, sounds and culture of a new country and have the experience of a lifetime? With poverty, disease and a lack of skilled providers putting a strain on important services such as health and childcare in developing countries across the globe, there are many corners of the world which rely on the help of volunteer travelers like yourself.
Volunteer in Colombia with A Broader View Volunteers a top rated non-profit charity organization, which works tirelessly to support our wonderful volunteers and serve the local communities where our volunteer programs are located. Placements in Colombia are based in the city of Cartagena. Program placements are tailored to the volunteers different interests and skill sets, but still allow volunteers time to explore the Central America local culture and activities during their free time.
The type of programs in Colombia vary widely, offering everything from education to health care. Volunteers can choose between 7 options in Cartagena. International volunteer help is not only appreciated by the local community, it is severely needed by the millions of Hondurans living below the poverty line. With thousands of children living and working on the streets, as is so often the case in developing countries like Colombia, our volunteer programs are designed to support the needs of local teens and children in desperate need of assistance.
Many of our volunteer abroad programs cater to underprivileged women and children's care, education and health requirements. Our extensive range of social programs in Cartagena, Colombia includes: Elderly care, woman support, internships, teaching in primary and secondary schools and volunteering in orphanages and day care centers and many more programs. To help you settle into your placement, we also provide the opportunity to combine all of our programs with Spanish Immersion Lessons during your time in Colombia.
Volunteering in Colombia is an incredibly rewarding experience. We welcome volunteers of all ages and from all backgrounds to join us. Whether you're seeking volunteer abroad programs for college students or voluntary work for over 60s, as a trusted non-profit organization which prioritizes the safety of our volunteers, we are the go-to for volunteers across the globe. We also offer customized programs with flexible arrival dates to best suit the needs of the remarkable volunteers we depend on to help us make the world a better place.
If you'd like to volunteer, Colombia is just one of the countries we've taken under our wing, supplying a steady flow of volunteers and providing year-round financial support to local projects in Cartagena. Wherever you decide to volunteer, A Broader View give you the opportunity to participate in meaningful community service work, learn a foreign language, make lifelong friends and discover that one person really can make a difference. Your search for the best volunteer abroad programs ends here – volunteer in Colombia with us and gain A Broader View of the world.
Coordinator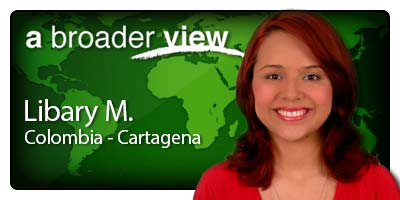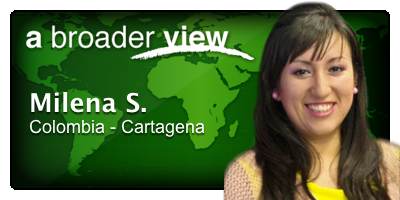 Welcome to Colombia (Bienvenidos a Colombia!). Our Names are Libary and Milena and we are your ABV coordinators while you are staying in Colombia. Our country has one big city, Cartagena. You will be working in Cartagena. We will be ready for support 24/7 in case you need to contact me urgently. We will introduce you to your volunteer location and staff.
You are most welcome to seek our assistance and don't hesitate to ask us questions while in country.
Weather
Cartagena has a tropical wet and dry climate. Rainy season is from May until June and another rainy period from October to November. The weather tends to be warm throughout the year. From January until March it is extremely dry.
What's the best time to go to Cartagena in Colombia? Here are some annual weather facts we collected from our historical climate data:
On average, the temperatures are always high.
Most rainfall (rainy season) is seen in May, June, July, August, September, October and November.
Cartagena has dry periods in January, February, March and April.
On average, the warmest month is August.
On average, the coolest month is January.
October is the wettest month. This month should be avoided if you don't like too much rain.
February is the driest month.

Reviews & Multimedia
Reviews
My experience has been amazing, the month has definitely flown by. I couldn't have asked for a lovelier host family, Elena has really made me feel at home. Her cooking is excellent, once she found out all my favorite foods she really made an effort to cook them for me.
The host family and volunteer experience was incredibly kind and accommodating, even though I did not speak the language well. We did our best to communicate and often used google translate. Excellent! Very accommodating and made sure I was taken care of for my entire stay.
My month in Colombia was absolutely amazing. I loved everything about the program and didn't have a single issue. The only part that I found difficult was dealing with the heat! My absolutely favorite weekend trip was to Tayrona National Park.
Prices for Colombia
Program Fees
Since A Broader View Volunteers is a 501c(3) charitable organization, You can fundraise (optional) for the expenses of the trip after you get confirmed in our programs. Prices are per person and in US dollars (US$).
| Length of program | Program Fee $USD |
| --- | --- |
| 1 week | $895 |
| 2 weeks | $995 |
| 3 weeks | $1195 |
| 4 weeks | $1195 |
| 5 weeks | $1395 |
| 6 weeks | $1395 |
| 7 weeks | $1640 |
| 8 weeks | $1640 |
Inclusions
Accommodation: Host family
Meals: Breakfast, lunch and dinner daily
Arrival: Airport meet and greet by ABV Staff
Orientation: Project Overview On-Site
Support: Pre-trip written guide, In-country ABV staff available 24/7
Departure: ABV Staff Escorted Airport Transfer
Extra costs: Flights to Colombia. Entry Visa (if applicable). Departure taxes. Vaccinations. Local Transportation. Travel & Health Insurance (approx. us$53). Laundry and Internet (us$10 and us$15).


Start Dates
Most of our programs run year round, you can start any volunteer/internship program on any day. When you apply you will lets know your start and end dates. Our programs run year round and have volunteers arriving almost every day from many different countries.
Since our programs sometimes depend on the local holiday calendar, there are brief occasions when normal programs work is suspended. For example, schools/daycares often close for long winter/summer vacations. During these times, we arrange for alternative work programs that are similar in substance to our ongoing programs, but address the short-term, direct needs of the local communities.
If you would like to arrange your start and end dates around the local holidays, please call us at 1.866.423.3258 or email us at [email protected].
Money Matters
A Broader View Volunteers work tirelessly year round to support our volunteers, and also to serve the local communities where ABV projects are based. As a tax-exempt 501 c(3) organization A Broader View receive 100% of our funding from volunteer contributions. Through your program fee contribution our non-profit charity organization can operate beneficial humanitarian aid programs which are successful and continuous supported year round.
Local, professional full-time coordinators, placement logistics, airport pick up and departure transportation, arrival orientation, food & local accommodations, are a major part of providing a safe, meaningful volunteer experience. When you join A Broader View, you will receive pre-trip visa and vaccination support, assistance with flights, fundraising planning, through our interactive online volunteer portal. Our local partners not only benefit from volunteers valuable contributions at the project, they benefit financially with year-round monetary support from A Broader View. In the last decade A Broader View has donated over 4.5 million dollars in international aid.
By joining A Broader View you are not only helping to make a difference during your own trip, your impact will last even after you go home.
Extras
Tour and weekend trips
Once in country our local coordinator can help you find the most reliable and safe tour agencies for weekend trips, you can pay in cash or in most locations with a credit card. These tours are not part of the ABV fees.
Cartagena City Tour
Experience all of Cartagena's historical highlights on a comprehensive tour of one of Colombia's most vibrant cities. Immerse yourself in the Caribbean color and cultural flair of the city as you visit revered museums, iconic fortresses, and impressive monuments. Admire the astonishing colonial architecture of the area, and explore the glittering exhibitions of the Cartagena Naval Museum, the entrance fee to which is included. Cartagena city sightseeing tour Visit Isla de Manga, the Catedral de San Pedro Claver, and the Cartagena Naval Museum Take a guided visit to Castillo San Felipe and Cerro de la Popa All entrance fees and round-trip hotel transportation included.
Aviary trip from Cartagena
Colombia's topography goes from windswept beaches to rugged mountain tops. The resulting biodiversity is among the highest in the world. During this round trip half-day, bird-lovers tour in Cartagena, you'll witness that diversity first hand by exploring the National Aviary of Colombia.You'll learn all about their ongoing research and conservation efforts while marveling over the incredible diversity on display in their various habitat zones.
Mud Volcano from Cartagena
The mud baths at Volcan de Lodo El Totumo are a popular day trip from Cartagena, known for their rejuvenating properties. Booking a tour makes it easy to visit the baths without planning your time, researching costs, or figuring out transportation for the 45-minute drive. Plus, this tour includes a stop at the Caribbean beach Manzanillo del Mar and a typical Colombian-style lunch for a relaxing tour at great value.
Cartagena Sensational Salsa Tour
Included: hotel pick up and drop off - private car with bilingual driver and ac - traveler's insurance – entrance to main salsa bars – local taxes - parking fees - fully narrated tour. Not included: alcoholic beverages - tips to driver/guide
Full Day Trip to Rosario Islands from Cartagena
Escape the city and head out to the Rosario Islands on this all-day trip from Cartagena. Arrive at Isla del Pirata, one of the islands that makes up the Caribbean archipelago. There, you'll be able to relax on the beach, cruise around on a paddleboard, snorkel off the main island of Isla Grande, and more. The trip also includes lunch.
Festivals and Festivities
The November 11th festivities celebrating the Independence of Cartagena and the Indigenous Bagpipe Festival in San Jacinto are but two examples of the joy you can experience in this part of the country.
CLASSICAL MUSIC FESTIVAL OF CARTAGENA (Jan6 – Jan 16)
The hill of La Popa, the castle of San Felipe, the Adolfo Mejia Theatre, and the Gethsemane auditorium are some of the venues where the musical works of the most renowned composers in history are performed for residents and visitors of Cartagena (nicknamed "La Heroica") every January, during the Cartagena International Music Festival. Invited artists give concerts and talks throughout the duration of the festival.
INDEPENDENCE DAY AND NATIONAL BEAUTY PAGEANT (Nov 13-16)
Every November, Colombia becomes a huge party thanks to the National Beauty Pageant, which has been held in Cartagena since 1934 in order to unite Colombian regions around the beauty of Colombian women. Numerous events are held during the Pageant and women from all around Colombia participate.
INTERNATIONAL FILM FESTIVAL OF CARTAGENA DE INDIAS (Mar 1 - 6)
The Cartagena de Indias International Film Festival (FICCI) is held every year in March. This event, which shines a spotlight on Latin American cinema, began in 1960, when it was held in the Teatro Cartagena and featured productions from 30 countries and artists such as Rita Hayworth.
11TH OF NOVEMBER CELEBRATIONS (Nov 11 - 16)
The City's Independence is celebrated on November 11th in Cartagena, which was the first province to declare itself free of the Spanish crown. The celebration includes festivals and colorful float parades, where people enjoy music and dance performances inspired by African and Caribbean rhythms.
INDIGENOUS BAGPIPE FESTIVAL SAN JACINTO (Aug 13 - 16)
One of the main expressions of Colombian folklore can be enjoyed every August during the San Jacinto Bagpipes National Indigenous Festival. San Jacinto is located 71 miles from Cartagena, and is well-known as the birthplace of many great musicians and jugglers. The event serves to rescue and preserve the cultural values of the Colombian Caribbean region.
SWEETS FESTIVAL (Mar 19 - 27)
Cartagena hosts the Sweets Festival every Easter as a way to keep folk traditions alive in the city. This event features homemade sweets in public squares, streets, and shopping centers; sweet makers participate by preparing samples to delight festival goers.
FEAST OF OUR LADY OF LA CANDELARIA (Jan 29 – Feb 3)
During the festival of Our Lady of La Candelaria, faith is on display when a large crowd process toward La Popa Hill, worshipping the image of the patron saint of Cartagena.