Volunteers in India support in India has helped hundreds of woman and children in Jaipur, Pushkar and Udaipur, where the ABV volunteer programs are located. By participating in one of our volunteer programs, you will support life-changing improvements in slum areas and areas in need in the field of medicine, animal rights, women & female adolescent empowerment and education.
Programs are customized and available mostly, year-round. A Broader View offers programs for college spring break alternatives, university internships, family volunteer trips, medical mission work, and individual programs. As part of our ABV program, volunteers travel to India to discover a fascinating culture, while contributing to a community-led, engaging, and sustainable program.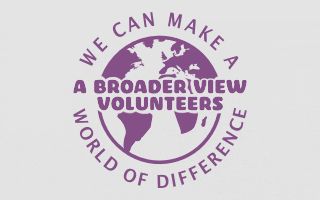 Video Review Volunteer Noelle Picara in India Udaipur teaching program
We have solo, couples, families traveling with us and if you have a group of 5 or more interested in volunteering together, customized programs can be arranged. A Broader View Volunteers has extensive experience working with students, teachers and families providing tailor-made service trips for small groups.
India is an immense country. It is the most populous democracy in the world and well known for its people, fairs and festivals, forts, palaces, architecture, temples, beaches, music, dances and arts. Indian culture is unique and is amongst the world's oldest, richest and most diverse.
Hindi is the national language, but English is commonly used. However, widespread poverty remains a fact of life for around 40% of the population. No other country on earth has more people living in slum settlements than India. Our volunteer projects are focused on children support, medical, animal rescue, education and community building.
Overview
Project length: From 1 weeks to 8 weeks
Arrival Airport: Maharana Pratap (Code: UDR) or Jaipur Airport (Code: JAI) or Pushkar (Code: JAI)
Work Schedule: Monday to Friday 4 to 6 hours per day
Requirements: Police Check/Clearance report
Age Limits: Minimum 17yrs or older for solo travelers.
Minimum Age: 12 to 16 yrs if traveling with parents.
Airlines: Jet Airways, Indian Airlines, Spice Airlines
Vaccinations: Hep A, typhoid wwwnc.cdc.gov
Volunteer Programs in India Jaipur
Bird Rescue & Care (Animal Rescue)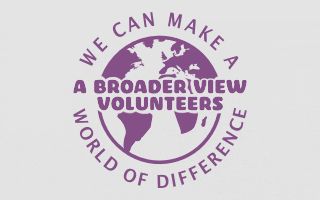 ABV Volunteers collaborates with a local NGO which provides bird rescue and care facilities. In Jaipur, birds are easily injured or at risk especially during kite festivals and during firework displays which are common during the Diwali festival. Wings can be damaged by strings or fireworks, or simply from other bird attacks. The NGO has ambulatory services and receives calls from regular citizens when they identify birds in need. They incident location, make the rescue and will take the bird to the shelter for care and attention.
The center functions as an NGO, all birds receive medical treatment by vets, stay in cages and receive water and food as they recover. When fully recovered the bird will be returned to nature.
ABV volunteers fully engage not only in the rescue process for birds, but also help local staff in treatment process, feeding the birds, taking care of them and finally when they fully recover, the volunteers can take the birds into freedom. Besides the practical experiences in rescue service, volunteers can help the local staff with promotional materials for awareness raising about birds being injured and the negative sides of fireworks and other environmental education topics for school students and children, provide vet services (if professional or vet student), etc.
Suggested volunteer tasks:
Join the ambulance team on rescue calls
Assist with the treatment of the birds
Feed the birds and give water to them
Clean cages are needed
If volunteer has the relevant veterinarian background then doing injections, healing and medical treatment will be a part of the volunteer's work
Assist the NGO in the environmental projects writing proposals, supporting the social media team, advocacy events and campaigns, etc.
Elephant Care (Conservation / Environmental)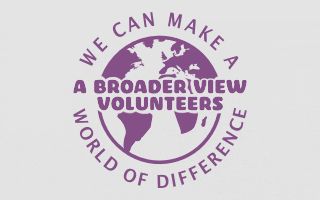 The project is situated nearby Amber fort. Over the years, due to the pressure of multiple animal welfare associations, the Government of Rajasthan has been regulating Elephant tourism. This includes ensuring that elephants have water and shade, are regularly checked by vets, work only in the mornings for the fort ride.
The mahouts, the elephant trainers and keepers are under-paid and earn less than $50 a month. Without enough funds available, the care of the elephants can be harmed. ABV Volunteers identified and works with a specific Mahout Family. At this project they do not allow rides and do not chain the elephants. This program relies 100% on volunteer support and foreigners visiting the elephants and interacting with them and feeding. We consider this more sustainable as the mahouts in the project are ready to cooperate and treat elephants positively upon some help.
ABV Volunteers financially assists the project to ensure the elephants get enough food and water and volunteers make the working process smoothers both for mahout and for the elephant. If you have ever dreamed of helping elephants or being part of a small but dedicated team of animal welfare lovers, this program is for you.
Suggested volunteer tasks:
Observe the mahout during their daily work routines
Help clean the elephant's enclosure
Prepare bamboo for feeding and watering
Wash and clean the elephant
Walk the elephants
Apply oil to elephant to prevent sun burn
Mobilize the local children to provide education and social support activities
Child Care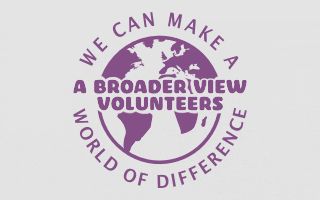 ABV Volunteers collaborates with three childcare projects in Jaipur. These shelters are receiving minimal government support and reply on international volunteer organizations to supplement the daily needs of the children.
Two of the projects are transitional shelters for young boys ages 4-14 years old. These children have been rescued from child labor or were found abandoned on the streets of Jaipur. The aim of the shelter is to provide food, shelter and a safe option while family or a family home can be identified.
The third project is a home for young girls, many of whom are HIV positive. Stigma is still very high in India and most of these girls have been discriminated by their own family or abandoned to the streets. In all three shelters volunteers are highly needed to engage the children into studies, arts and crafts, teach some life skills, etc. Volunteers can also assist caretakers with cooking, serving food, teaching homework, seminars and providing health and hygiene talks and information about healthy living, positive reinforcement and encouraging education.
Suggested volunteer tasks:
Engage the children with stories, read to them
Help the caretakers with cooking, serving the food, cleaning
Assist the students with homework
Teach basic English to children who lack knowledge
Teach arts & crafts to the shelter children
Provide talks on friendship, kindness, hygiene, hazardous effects of chewing tobacco
Assist the local staff with email writing, proposal writing, project management, event coordination if applicable
Women Empowerment (Support)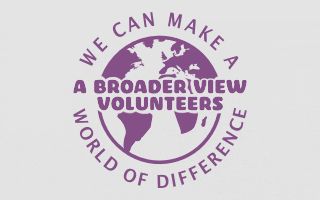 Gender equality and women's rights are a sensitive but vital topic in India. If you are a female ready for challenges and motivated to support Indian ladies in their education, empowerment and self-development, then this is the best project for you.
Today, one of the major issues in India society is the discrimination against women. Many girls are born with a spot of shame as many Indian families prefer boys to girls because of some mal practices like dowry in marriages, less chances of profitable jobs, etc. Parents do not encourage education to their girls as a result of which in 2011 it was estimated that illiteracy rate in India is 17.86% for men and 34.54% for women. In Rajasthan, which is a traditional and conservative state, the figure is worse, female illiteracy rate is 47.88%.
ABV Volunteers partners with a local grassroot NGO in Jaipur which aims to provide vocational education to girls who are either left out of education or face social barriers. The NGO works targeted in Muslim & Hindu dominated slum areas where girls are not allowed to go to school and thus don't get a chance to self-realization. The NGO is running free of cost stitching classes, beautician classes for girls after the completion of which girls can work for themselves and get financial income. The NGO highly relies on volunteers' taskforce to empower young women, support women rights and equality to women and men. An added challenge, women do not speak English which means the main method of teaching should be interactive sessions, visual arts, non-verbal communication. ABV local staff supports all their women empowerment volunteers with once-twice a week translation provision to ensure that content is delivered smoothly to women.
Suggested volunteer tasks:
Observe and learn how the local NGO project focus is implemented
Teach English, basic math, budgeting house based on the interest of the ladies
Lead yoga & physical education lessons (dance, Zumba, stretching, tai chi)
Provide health and hygiene classes about nutrition, healthy cooking
Teach how to use smartphones (some women have cheap local phones)
Provide health talks about menstrual hygiene and importance of sanitary pads
For English speaking locals, help them with resume writing/career guidance
Introduce self-defense techniques
Share stories about successful females of other countries and break job-related gender stereotypes among younger girls
Come up with ideas of games, songs, dances to make the teaching interactive
Assist the NGO head with writing projects, proposals, annual reports,
Arts and crafts, handmade item production is very useful to enable the women sell their products and earn money independently.
Disable Care Center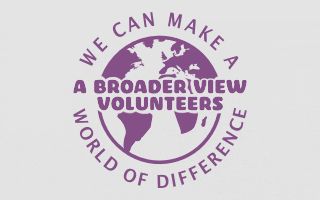 According to recent census dates, in India twenty-one million people have some kind of mental disability or learning challenges. Children with disabilities face a lot of discrimination in the Indian society. They face negative attitudes or taboo from their own family members and community.
ABV Volunteers support a local special needs school which provide education to children making sure that they have access to basic education, that they have a chance to gain life skills to sustain themselves on their own.
Due to the lack of social support, this program is in high need of special education volunteers, occupational therapists, physiotherapists, and psychologists. In Jaipur we work with two types of schools: foundation school for children whose parents can afford paying for their education; and a community daycare center which ensures special needs children are not left alone without any support or supervision throughout the day.
Program Schedule / Information
Project duration: 1-12 weeks
Beneficiaries: 5-10 students per class.
Working days: 5 days a week, weekends off
Volunteering hours: 9am - 1:00pm
Age criteria: 18 and above
Advisable for teachers, psychologists occupational and physiotherapists, special educators, students of these fields.
Sports Education (Teaching / Education)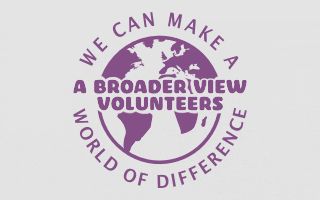 Based on the government academic curriculum, it is recommended that all Indian children have daily physical education classes during which they will do various sports. However, in Jaipur most slum schools lack the funds to hire a coach or sports director. As a result, these school students do not have any chance of organized sports or physical activity.
To change this reality in small schools and poorer communities, ABV Volunteers recruit travelers to join us in Jaipur and devote their time for the healthy sport classes with students. We believe that through sports students can become physically healthier thus stimulate their mind work better, they can learn teamwork, leadership, etc.
Volunteers are welcome to teach martial arts, soccer, basketball, volleyball, badminton, running, or other activities like yoga, Zumba or Tai chi. By keeping these children active and involved it lessens the time they spend on the streets and aware from harm.
Suggested volunteer tasks:
Do needs assessment and planning session with the students
Divide the groups age-wise and in rare cases gender-wise
Engage students in activity, teach new games and practice techniques
Organize a match/game or a competition for the students to showcase what they learnt
Enjoy and have fun with super excited and joyful students
Medical / Health Care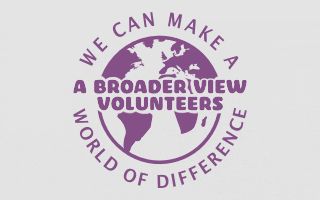 The primary objective of the project is to provide basic promotive, curative and preventive healthcare facilities to the inhabitants of these slums. Volunteers with medical and nursing training are needed in the slum clinics and slum health global health focused projects. Currently enrolled medical and nursing students are welcome. Medical providers are most needed.
The city of Jaipur has over 250 slum areas where almost 25% of the total population live. The slum population at state capital more than doubled during the past eight years. These slums have continued to swell despite the urban welfare initiatives of center and state governments.
The residents have poor living conditions with inadequate availability of water and sanitation facilities and overcrowding. The excess in the urban poor population has created a gap in delivery of healthcare services to the underserved children and families. Among the slum dwellers, communicable diseases such as tuberculosis and malaria get easily spread due to ignorance of health-seeking behavior.
Despite the presence of a good network of public and private healthcare facilities, addressing the growing demand of the health needs of the underprivileged section of the city is a big challenge. Moreover, with majority of the slum population surviving on a very low annual income, spending on healthcare services becomes a big concern for the families
Project Activities: As a student volunteer your main work will observational and non-evasive support required by the local physician. Volunteers may also take patients' vitals: blood pressure, temperature, height and weight, and carry out health center tasks. You may provide treatment for minor injuries or wounds and document patient records. The tasks and activities vary day by day.
Volunteers work as a support staff and can help in daily activities like taking blood pressure, first aid treatment, cleaning the hospital, assisting the patients, helping the doctor while visiting the patients and other as per the need of the hospitals. Volunteers also work on the special health check-up camps and they will be helping the team in taking health survey and encouraging people to come for the check-up. Health and medical projects are uncertain and sometimes volunteers can feel different from what they have thought of as hygiene is a big concern in Indian healthcare.
Pre-Dental / Dental Volunteering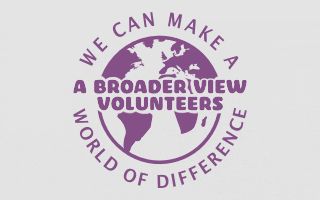 This program is suitable for both dental and pre-dental students. Our dental projects and dental electives are based in the slum clinics in Jaipur. The program is designed with a structured and disciplined working environment, under the supervision of expert medical staff who are there to both challenge you and guide you. Our ABV Volunteers dental programs and electives are aimed at dental students who are keen to learn from dental care in India and sharpen their hands-on experience.
While first and second-year dental students will only assist in basic tasks and shadow the doctors, third and final year students will be given hands-on tasks such as extractions, fillings, and scaling depending on their level of knowledge and experience. Oral health outreach is an important part of this program to increase awareness of oral hygiene techniques and problems such as gum disease.
Volunteers need to bring their own face mask, gloves, and medical scrubs. Volunteers are encouraged to bring dental hygiene education materials such as toothbrushes, toothpaste, dental floss and educational materials for local schools.
Teaching English to Women Groups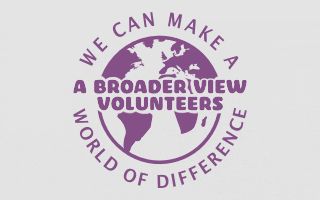 With thousands of yearly international travellers visiting Jaipur, having foreign language skills can lead to a better life opportunities. By volunteering to teach a "second" language such as English, Spanish, German, Japanese, Mandarin or Italian you are giving the student an opportunity for a career in tourism (which is huge in Jaipur).
This is an 8 week minimum commitment and volunteers will need to come with a proper syllabus of a language to complete. These lessons can be arranged at a local school, orphanage, or woman empowerment center. This will be a challenging by rewarding program.
*Imp: The transportation in not included to the program. The transportation cost is around US$2 - 4 a day by Tuk-tuk (motorcycle ride) can be divided between 2 - 3 volunteers (10km ride).
Teaching Children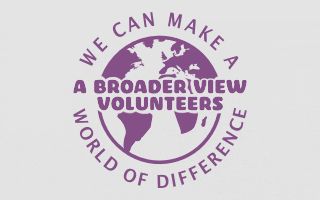 Volunteer India, although the Indian government works hard to provide quality education to poor needy communities, our volunteers are assisting in great ways! Teaching can be very rewarding, but in India the program is challenging. By providing English learning opportunities to poor children they gain a chance of a better life and breaking out of the cycle of poverty.
Kindergarten and primary school levels are available. You will assist the local teacher, focus on teaching English and other basic subjects. You may be given a syllabus or curriculum to follow. However volunteers are encouraged to use visual aids and other non-traditional teaching methods using sports, creative games and arts and crafts to encourage participation. Having some Hindi phrases will be very useful for the volunteer. Volunteers should be pro-active, reliable and open for challenge.
*Imp: The transportation in not included to the program. The transportation cost is around US$2 - 4 a day by Tuk-tuk (motorcycle ride) can be divided between 2 - 3 volunteers (1km to 7km ride).
Volunteering Projects in India Pushkar
Gypsy Community - Educate & Care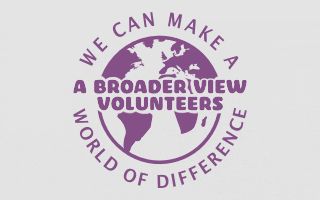 Want to volunteer abroad in international development with indigenous peoples' projects? Work with indigenous people in community-based programs that promote autonomy and quality of life. This volunteer abroad program will take you to some of the most beautiful places in the world where you will have the great privilege to learn about fascinating centuries old. Join this great cultural exchange volunteer opportunity and gain memories to last a lifetime.
It is estimated that almost 10% of the local population of India is made up of nomadic tribal groups. Tribal groups living in the remote desert state of Rajasthan have more than double the national average. A thousand years ago, a group of nomads left the Thar Desert traveling through the Middle East reaching Europe late in the 13th century. Eventually this migration spread across the entire world. They are the Romani and they have been called "gypsies" in one language or another in nations on every continent. It is a word that has come to define the fictional way of life of a traveling population that uses their wits and talents to earn a living, often outside the boundaries of the law. But the realities of so-called gypsies are always more complex. In modern times, these descendants of early Rajput clans from western India have been persecuted and discriminated against everywhere they have called home.
Their brethren who remained in Rajasthan have not fared much better, sharing the bad reputation and suspicion that follows the world's wandering tribes. ABV programs work to encourage these small gypsy groups in Pushkar to understand the power of education and expanding their horizons. By enhancing their quality of lives, being educated helps them raise their own children to have better lives. Stereotypical roles of the gypsy reinforce the need to expand beyond folk dance, snake-charming shows, camel riding, begging and prostitution.
Motivated, committed volunteers play a very crucial role specially in this project where bringing a change to the local's perspective is necessary to make life-changing improvements.
A Volunteer's role
Daily interaction with a small group of gypsies
Understand their daily routine, lifestyle and make a project plan accordingly
Check their literacy level by asking questions and interaction
Start basic English education with letters and numbers
Hygiene and sanitation workshops
Woman health workshops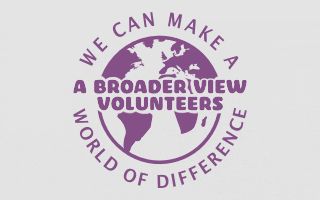 What you can bring with you?
For much needed supplies/donation we recommend:
Teaching materials (Pen, pencils, books, notebooks, colors, sheets etc.)
Indoor and outdoor games
General clothing for men and woman (and teens)
Sanitary pads for women and adolescents
Printed Illustrations and graphics to teach
Personal hygiene items (soap, shampoo)
Teaching in a small school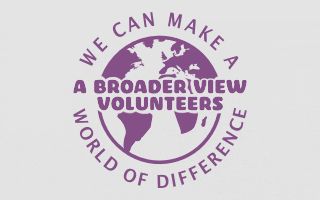 Breaking the cycle of poverty can be achieved through education. Volunteer in a local Pushkar school which consists of over a hundred children, ranging from kindergarten, primary and secondary age kids (ages 4-18yrs old).
School sessions:
Summers: July to October: - 8 am to 1:30 pm
Winter: November to May: - 9 am to 2 pm
Volunteers are important in their role of encouraging English education. The school lacks quality English speakers, so international volunteers fill a needed void. Volunteers are encouraged to use books, music, games and other fun activities to teach the language. Engaging the children in these activities will make the lesson planning easier. Work with the local teacher on a syllabus and come up with ideas on your own.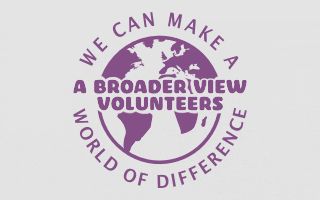 A Volunteer's role
Teaching English: focus on grammar and pronunciation
Teaching Mathematics: focus on basic addition/division/mutiplication
Helping the teachers in completing the syllabus
Helping the students in completing the homework
Problem-solving sessions with students
Encouraging equal opportunities for female education
Tutoring for children who need more assistance
Group-discussion sessions with the students & teachers
Health lessons: personal hygiene,anti-smoking
Art and craft activities
Computer teaching
Indoor and outdoor games
Physical training, kickboxing, self-defense etc.
Women Empowerment- Girls school/group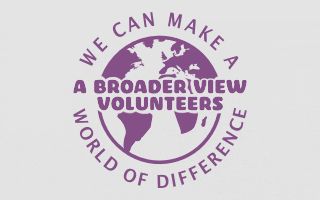 Volunteers support the work of a local community organization focused on female education, women education and empowerment. The school provides free education to local girls from all castes and backgrounds. There are over 700 girls being provided free education at this school. All school materials, meals and stationery have been donated for the girls use.
Girl's school sessions;
Summers: July to October: - 8 am to 1:30 pm
Winter: November to May: - 9 am to 2 pm
The female students range in age from 3-18 years old. Volunteers are encouraged to bring ideas about self-love, empowerment, vocational training, English lessons, computer teaching and building confidence so the girl's grow into women who are emboldened to make a living for themselves (or support their future families).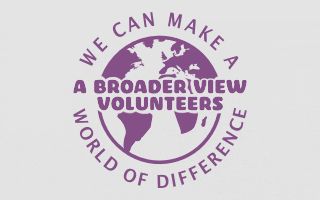 A Volunteer's role
Interaction with the girls and female teachers
Assisting the instructor in special activities organized for women like sewing, stitching
Teaching general math and English
Teaching them about culinary hygiene & educating them about women rights
Computer education
Foreign language teaching
Art and craft
Music and dance activities
Indoor and outdoor activities/games
Motivation and leadership games and activities
Physical training and self-defense
Teaching them about preparing budget
Animal Care and Rescue Center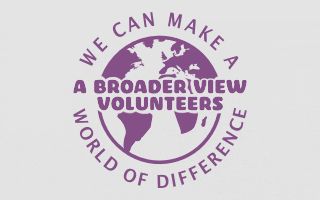 Volunteers help at one of the largest animal care centers located in Rajasthan, situated in the city of Pushkar. The charity was founded in 2005 and is currently operating an animal hospital and related educational and support programs. Since 2005, the center has provided medical care, vaccinations, veterinary treatment and spay/neuter services to more than 170,000 animals. The mission is to provide vital and preventative healthcare to India's ownerless animals, and to animals belonging to low income owners, and to educate communities in their animal's welfare and value.
Working hours;
Summers: July to October: - 09 am to 3 pm
Winter: November to May: - 10 am to 4 pm
Volunteer help with the daily rescue, rabies care, rural animal health care, neutering and spaying, animal education at the clinic. Volunteers with veterinary experience can get involved in the medical treatment and nursing of the injured animals. Most of the animals treated at this center are owner-less. They live in the slums on the street and/or have been abandoned. The center deals with 20-25 daily ambulance calls. While some animals can be treated on the spot, others are transmitted to the clinic for treatment where they receive medicines, surgery, kindness and care that they deserve. No experience is required to work in this project. Those without veterinary training can help clean cages, feeding the animals, filling their water pots and help in nursing and dressing the wounds etc.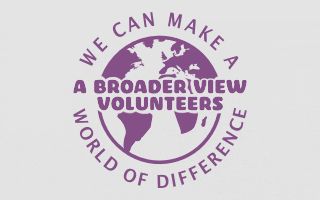 A Volunteer's role
Interaction with the animals & local staff of the project site
Preparing food and water for the animals
Cleaning cages
Taking care of the injured animals & birds
Provide first-aid support to the staff while treating the animal patients
Ambulance care, receiving the animals, and returning the animals after treatment
(Trained volunteers) daily medical care/operation, dressing wounds
What you can bring with you?
For much needed supplies/donation we recommend:
Pet medical supplies for wound care, illness, test kits, surgical equipment, syringes and needles, pet med dosing aids, and disease prevention supplies
Volunteering Projects in India Udaipur
Construction & Renovation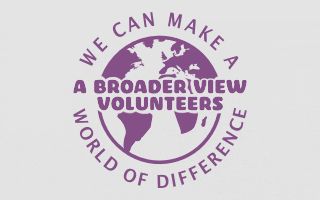 By choosing our renovation and community awareness placement in Rajasthan you will be provided with a fruitful interaction between yourself and the community in which you are working to provide a more positive and healthy environment. You will be working through physical labor on development and renovation work as well as our social awareness campaigns helping to involve the local people by bringing them ownership of their village, its facilities and social issues.
You will spend your time engaging with community development work as well as focusing on social development should you wish to work in both areas. For our development work you will be involved with the painting, repairing and beautification of schools, day care centers, gardens or homes which are below the poverty line. This manual work may also include an element of motivating and creating teams of village children to help clean up litter on the streets or help to plants trees depending on where your project is based. You may also get involved with our dustbin construction initiative where you will be working to create hygiene awareness amongst children.
All our work sites are located in and around Udaipur. Our priority renovation projects are as follows:
Restoration and decoration of health care centers
Restoration and decoration of primary or middle schools, children homes etc.
Artistic decoration of school interiors (artists welcome!)
Preparing sports facilities
Landscaping
Repairing houses for families that need urgent support
Developing garbage and recycling facilities
Available dates for this program:
February 1st to February 28th
May 17th to June 28th
August 9th to September 6th

If you can get a group over 5 volunteers then we can plan for your dates, we can customize the project.
Overview
Project length: From 2 week to 4 weeks
Arrival Airport: Maharana Pratap (Code: UDR), going through New Delhi
Work Schedule: Monday to Friday 4 to 6 hours per day
Requirements: Police Check/Clearance report
Age Limits: Minimum 17yrs or older for solo travelers.
Minimum Age: 12 to 16 yrs if traveling with parents.
Airlines: Jet Airways, Indian Airlines, Spice Airlines
Vaccinations: Hep A, typhoid wwwnc.cdc.gov
Child Care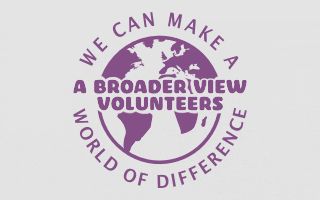 Childcare centers, commonly known as Aanganbaris, seek to provide ample care to children before school. Their main aim is to take care of those children who would not be able to receive proper care at home. Additionally, they serve to improve the health of the pregnant women and the lactating mothers.
Aanganbari are usually staffed by two local employees, one who manages the center (worker) and another who assists and cooks for the children (helper). Attendance at the Aanganbari varies from day to day, but sometimes the staff is responsible for over 30 children. Resources in the Aanganbari, such as games, toys, coloring and drawing equipment, are scarce, so your presence there and the resources you take to use and play with are eagerly and excitedly received by the children.
The childcare volunteers assist the staff and share the workload in the Aanganbari. Here the volunteer's main responsibilities will include:
Improving attendance by encouraging children and parents to make use of the facility
Caring for children and playing games
Improving the atmosphere of the Aanganbari
Assisting with regular health checks by local nurse for pre-natal and post-natal care
Overview
Project length: From 2 week to 8 weeks
Arrival Airport: Maharana Pratap (Code: UDR), going through New Delhi
Work Schedule: Monday to Friday 4 to 6 hours per day
Requirements: Police Check/Clearance report
Age Limits: Minimum 17yrs or older for solo travelers.
Minimum Age: 12 to 16 yrs if traveling with parents.
Airlines: Jet Airways, Indian Airlines, Spice Airlines
Vaccinations: Hep A, typhoid wwwnc.cdc.gov
Teaching Program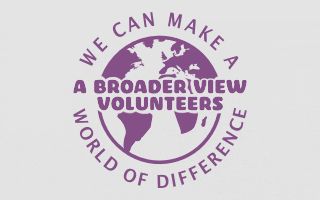 In recent years, English was introduced into Rajasthan Government Primary Schools, but the teachers were not up-skilled in teaching English as a foreign language. Often their own skills in the English language are limited, so volunteers are able to expose the students to excellent English language models.
Your voluntary teaching work provides you with an opportunity to develop new skills in a very different environment. In addition, your work in the school adds to the educational experience of the children. It is a marvelous experience for them to interact with people from another culture who speak another language. They will learn the things more attentively and enthusiastically, and welcome you open-heartedly. When you leave school in the afternoon you will be content to see that your students have learnt the things taught by you and your efforts are bringing results. This, we are sure, will bring you great personal satisfaction in helping children who have not been so fortunate.
In school, our volunteer's main responsibilities will include:
Teaching English – the main focus is on developing Basic English conversational skills and some basic written English skills.
The students require vocabulary development and basic grammatical structures for spoken and written English.
Teaching Maths – this is a secondary focus area, as the students take maths with their class teacher during their Hindi classes. However, volunteers can work to further develop English language skills through maths teaching.
Creating a fun and playful environment with games
Creating low cost teaching materials and aids
Monitoring students' attendance
Monitoring students' health and hygiene – e.g. encouraging hand washing in order to protect from spread of germs and maintaining good personal hygiene.
Program Closed/Holidays:
Program Closed/Holidays: 15th May until 30th June approx (Vacation)
Nov 6th to Nov 15th (Diwali Festival)
Dec 25 to Jan 1st (Xmas and New Year)
You can be placed in the Childcare program in the holidays
Overview
Project length: From 2 week to 8 weeks
Arrival Airport: Maharana Pratap (Code: UDR), going through New Delhi
Work Schedule: Monday to Friday 4 to 6 hours per day
Requirements: Police Check/Clearance report
Age Limits: Minimum 17yrs or older for solo travelers.
Minimum Age: 12 to 16 yrs if traveling with parents.
Airlines: Jet Airways, Indian Airlines, Spice Airlines
Vaccinations: Hep A, typhoid wwwnc.cdc.gov
Animal Welfare Center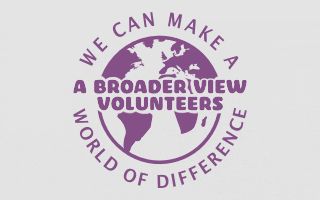 Animal Rescue project is a vital rescue center, hospital and sanctuary for injured and ill street animals in Udaipur, India. We rescue thousands of hurt and sick animals each year and provide sanctuary to those who need life-long care.
The Animal Rescue volunteers help the project in different areas. Here is a list of activities you will be encouraged to participate in:
Physical therapy for dogs with spinal injuries helping them learn to walk again
Bathing dogs
Feeding hay and grass in the cow and donkey section
Feeding in the dog kennels and identifying those who are not eating
Giving special food and encouragement to those in the dog kennels who are not eating
Spending quality one-on-one time with a depressed animal that needs love and support to heal faster
Assisting in cow and donkey treatment (sometimes it takes up to five people to treat an especially large cow or bull)
Soothing dogs after their treatment to minimize the possibly painful or scary experience
Deep cleaning a kennel with a brush and bucket of soapy water
Be a pooper-scooper to help maintain the cleanest environment for the animals
Brush donkeys and dogs
Help socialize fearful animals
Overview
Project length: From 2 week to 8 weeks
Arrival airport: Maharana Pratap (Code: UDR), going through New Delhi
Work Schedule: Monday to Friday 4 to 6 hours per day (Optional afternoon or Evening work with Orphanage, Disable children or street children, whichever is available)
Requirement: Extra US$50 donation to the program.
Transportation: US$ 4-6 daily (to and from the program)
Age Limits: Minimum 17yrs or older for solo travelers.
Airlines: Jet Airways, Indian Airlines, Spice Airlines
Vaccinations: Hep A, Rabies, typhoid wwwnc.cdc.gov
Country Info
India Introduction
Are you ready to help people in need, immerse yourself in the sights, sounds and culture of a new country and have the experience of a lifetime? With poverty, disease and a lack of skilled providers putting a strain on important services such as health and childcare in developing countries across the globe, there are many corners of the world which rely on the help of volunteer travelers like yourself.
Volunteer in India with A Broader View Volunteers a top rated non-profit charity organization, which works tirelessly to support our wonderful volunteers and serve the local communities where our volunteer programs are located. Placements in India are based in the cities of Jaipur / Udaipur. Program placements are tailored to the volunteers different interests and skill sets, but still allow volunteers time to explore the Asian local culture and activities during their free time.
The type of programs in India vary widely, offering everything from education to health care. Volunteers can choose between 14 program opportunities in the orphanage. International volunteer help is not only appreciated by the local community, it is severely needed by the millions of Indians living below the poverty line. With thousands of children living and working on the streets, as is so often the case in developing countries like India, our volunteer programs are designed to support the needs of local teens and children in desperate need of assistance.
Many of our volunteer abroad programs cater to underprivileged women and children's care, education and health requirements. Our extensive range of social programs near Jaipur / Udaipur, India programs include: Pre Health Students, Elderly Care, Community development, women Empowerment, Animal Rescue, Orphanage Care, Children Education, Elephant sanctuary and many more.
Volunteering in India is an incredibly rewarding experience. We welcome volunteers of all ages and from all backgrounds to join us. Whether you're seeking volunteer abroad programs for college students or voluntary work for over 60s, as a trusted non-profit organization which prioritizes the safety of our volunteers, we are the go-to for volunteers across the globe. We also offer customized programs with flexible arrival dates to best suit the needs of the remarkable volunteers we depend on to help us make the world a better place.
If you'd like to volunteer, India is just one of the countries we've taken under our wing, supplying a steady flow of volunteers and providing year-round financial support to local projects in near India. Wherever you decide to volunteer, A Broader View give you the opportunity to participate in meaningful community service work, learn a foreign language, make lifelong friends and discover that one person really can make a difference. Your search for the best volunteer abroad programs ends here – volunteer in India with us and gain A Broader View of the world.
Coordinator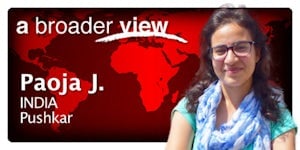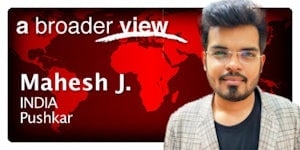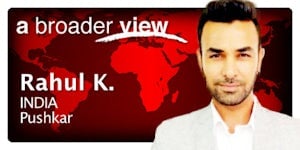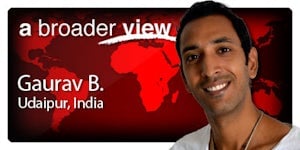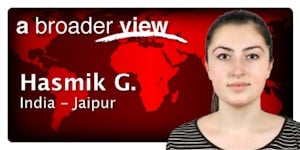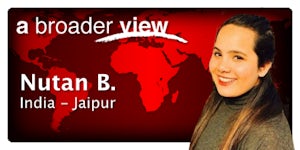 Welcome to India! 🇮🇳 We are Hasmik, Gaurav and Rahul we are your ABV coordinators while you are staying in Jaipur, Pushkar and Udaipur. We welcome you and are ready to support your stay in India with ABV.
You are most welcome to seek our assistance and don't hesitate to ask us questions while in country.
Reviews & Multimedia
Reviews
This has been a very eye opening experience for me. I have done so many things that some people could only dream of. I couldn't have had a better experience traveling to a poverty stricken country. The support was good and helped in a lot of ways.
It was an amazing experience. I come back to my home very happy and grateful. I want to come back to continue this great program very soon. It was excellent. I felt like I was at home all the time.
I got exactly what I was hoping for when I booked this trip. I learned a lot about how to help injured and disable animals while also learning about a new culture. It was a whole new adventure everyday and I am already planning a second trip to India.
Prices for India
Program Fees
Since A Broader View Volunteers is a 501c(3) charitable organization, You can fundraise (optional) for the expenses of the trip after you get confirmed in our programs. Prices are per person and in US dollars (US$).
Jaipur - Udaipur

| Length of program | Program Fee $USD |
| --- | --- |
| 1 week | $860 |
| 2 weeks | $990 |
| 3 weeks | $1120 |
| 4 weeks | $1250 |
| 5 weeks | $1380 |
| 6 weeks | $1510 |
| 7 weeks | $1640 |
| 8 weeks | $1790 |
Pushkar

| Length of program | Program Fee $USD |
| --- | --- |
| 1 week | - |
| 2 weeks | $1050 |
| 3 weeks | $1160 |
| 4 weeks | $1260 |
| 5 weeks | $1370 |
| 6 weeks | $1480 |
| 7 weeks | $1590 |
| 8 weeks | $1700 |
Special Programs
Inclusions
Accommodation: Share Volunteer House
Meals: Breakfast, lunch box and dinner daily
Arrival: Airport meet and greet by ABV Staff
Orientation: Project Overview and Orientation
Support: Pre-trip written guide, In-country ABV staff available 24/7
Departure: ABV Staff Escorted Airport Transfer
Departure: ABV Staff Escorted Airport Transfer
Hindi Lessons: 5 Days included
Optional: Indian Cuisine, Yoga, Henna and Dance lessons (not included)
Extra costs: Flights to India. Entry Visa. Vaccinations. Local Transportation. Travel & Health Insurance. Laundry and Internet
Extras
Day Trips
Once in country our local coordinator can help you find the most reliable and safe tour agencies for weekend trips, you can pay in cash or in most locations with a credit card. These tours are not part of the ABV fees.
Private Day-Trip To Agra Including The Taj Mahal From Jaipur By Train
For anybody visiting India, the Taj Mahal is a must-see attraction. Experience the UNESCO World Heritage site and New7Wonder of the World in luxury on a private 15-hour day-trip to the Taj Mahal and Agra Fort from Jaipur. Travel by deluxe express train from Jaipur in order to arrive hours faster than by car, freshen up at a 5-star hotel, take a guided tour of the monuments, and enjoy free time in Agra. Lunch, dinner, and hotel pickup and drop-off are included.
Private Full-Day Tour of Jaipur
Experience a private 8 hour tour of Jaipur! In the morning, there will be a 9am pickup from your hotel by your guide. You will be driven in a private air-conditioned vehicle to the outskirts of Jaipur to visit the Amber Fort, a World Heritage Site, Jai Mandir Temple, Temple and the hall of mirrors, the Rajput-style Jal Mahal (Water Palace) which sits in Man Sagar Lake, the Hawa Mahal (Palace of Winds) and much more. The palace also contains a museum with a superb collection of Rajasthani clothing. Lunch will be provided and the tour will conclude with a ride back to your hotel.
Private Day Trip: Samode Village including Camel Ride and Royal Lunch at Samode Palace
Experience rural life and royalty in India on a private full-day tour from Jaipur to Samode village. Explore the village and its surroundings on a camel safari, then tour the Samode Palace and have lunch in its elegant restaurant. Includes private guide and driver, lunch, camel ride, and hotel pickup and drop-off.
Festivals and Festivities
IMPORTANT FESTIVALS IN JAIPUR
Festivals in India plays a vital role in portraying the typical Indian traditions which are not only important part but rather they share a deep meaning in the Hindu mythology and are considered priority for every Indian family. Every state of India shares a special and unique traditions and customs. We will discuss about ten most important festivals in Jaipur, the capital city of Rajasthan.
Gangaur Festival
This festival is mainly for the women and girls who pray for the well bwing and long life for their husbands or future husbands. The festival is celebrated in Chaitra between the month of March and April according to the hindu calender in the name of goddess Parvati and god Shiv.
Teej Festival
On this festival, women and girls wear colourful new Indian apparels and enjoy their day, by singing and dancing together. On this day, women pours mehndi on their hand and do a fast for a day for their husband and break the fast after watching the glimpse of the moon. They perform a special pooja of Goddess Parvati and take blessings from her.
Kite Festival
Maker Sanskrit is celebrate on January 14th of every year, where everyone in Jaipur fly kites in the high sky and enjoy their day with joy and lively feeling. The families meet up together and celebrate this festival together by sharing sweets and flying colorful kites.
Elephant Festivals
On the day of full moon phalgun purnima, the elephant festival is celebrated which includes the Pujan of elephants and amazing activities associated with them like elephants racing, decorating elephants and many more. Elephants have always played an important role in the hindu Myhtology.
Sitla Mata Fair
In the village seel-ki-dungri of Jaipur, this fair is celebrated with great joy and happiness dedicated to the sitla goddess when people in Jaipur take blessing from the almighty and performs many art forms to impress the goddess and fulfill their wishes. This festival is celebrated in the month of march-april. Sitla mata let all the troubles to shoot on her and bless the people for happy life.
Donkey Festival
This festival is an interesting moment of joy and happiness where the donkeys are gathered at one place with their pet parents and many types of fair are performed which includes decorating donkey, donkey racing and many more. This festival is one interesting festival that is only celebrated in the region of Jaipur.
Kajli Teej Festival
Followed by the same rituals which are shared in the festival of teej, women celebrate this festival by engaging themselves in dancing, singing and performing such arts. This festival plays an important role in the state Rajasthan because of its significance and meaningful purpose.
Diwali
Diwali is one important festival in India which is celebrated to share the victory of Lord Ram against Ravan and his return to the home back. This festival is initiated with the Pooja and then is celebrated by blowing many crackers so as to realize the joy ans happiness of the festival which is full of light and blessings.
Raksha bandhan
Raksha bandhan plas an important part in the Hindu rituals that explains the love of a sister towards her brother. Sister ties a rakhi on her brother's wrist and ask for the lifetie protection by his brother.
Dusshera
Dusshera was a day when the evil raven was killed by the lord ram. This day signify the lesson of truth winning on the lie and betrayal. This festival in Jaipur is celerated by burning the puppet of raven and performing different dance forms and arts on this day.
General Information
Meals & Food
Volunteers are usually provided breakfast, lunch and dinner at their accommodation during the week and weekends (read the website for detail description of the meals or ask our staff online). Breakfast typically consists of toast, fruit, eggs, cereal accompanied with milk, tea or coffee. Dinner usually includes: meat (cow, chicken), potato, rice, vegetables, spaghetti and a variety of western food. Volunteers can be away from their accommodation mid-day so they take a lunch bag or they go back home. We recommend budgeting between US$5 and US$10 per day to purchase lunch if you don't return to the host family, let the host family know if you change the lunch plans. If you have specific dietary requirements, our local teams and home-stays can customize to you but be flexible as well.
Start Dates
Most of our programs run year round, you can start any volunteer/internship program on any day. When you apply you will lets know your start and end dates. Our programs run year round and have volunteers arriving almost every day from many different countries.
Since our programs sometimes depend on the local holiday calendar, there are brief occasions when normal programs work is suspended. For example, schools/daycares often close for long winter/summer vacations. During these times, we arrange for alternative work programs that are similar in substance to our ongoing programs, but address the short-term, direct needs of the local communities.
If you would like to arrange your start and end dates around the local holidays, please call us at 1.866.423.3258 or email us at [email protected].
Giving Matters
A Broader View Volunteers work tirelessly year round to support our volunteers, and also to serve the local communities where ABV projects are based. As a tax-exempt 501 c(3) organization A Broader View receive 100% of our funding from volunteer contributions. Through your program fee contribution our non-profit charity organization can operate beneficial humanitarian aid programs which are successful and continuous supported year round.
Local, professional full-time coordinators, placement logistics, airport pick up and departure transportation, arrival orientation, food & local accommodations, are a major part of providing a safe, meaningful volunteer experience. When you join A Broader View, you will receive pre-trip visa and vaccination support, assistance with flights, fundraising planning, through our interactive online volunteer portal. Our local partners not only benefit from volunteers valuable contributions at the project, they benefit financially with year-round monetary support from A Broader View. In the last decade A Broader View has donated over 4.5 million dollars in international aid.
By joining A Broader View you are not only helping to make a difference during your own trip, your impact will last even after you go home.