2It's time that you found a vacation destination the whole family will enjoy. If you're looking for a rewarding experience that will be fun and enriching for the entire family, you've come to the right place. For over a decade, A Broader View (ABV) has been helping families like yours find the adventure holiday destinations they deserve. Our 245 programs in twenty-five different countries speak for themselves and give you the ultimate variety when it comes to finding a program that will satisfy everyone.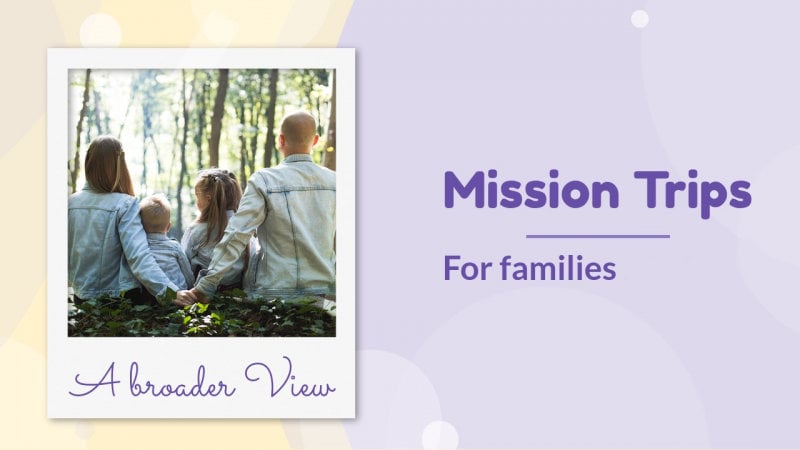 In this guide, we'll go over some of the best ABV volunteering experiences the whole family can take part in. Our programs are available to all individuals twelve years of age and older, so make sure to check them out if you're looking for the ultimate adventure holiday! This guide will feature seven of our top destinations, spanning multiple world regions and project details. If you're ready to find the ultimate vacation destination for your family, keep reading to find out more!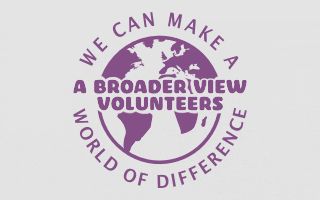 Volunteer Abroad Susan & Monica Beck in Peru Cusco Orphanage Program
Why A Broader View Volunteers?
Before we jump into discovering the perfect location for your next meaningful family vacation, let's answer one important question: why ABV? The answer may be simpler than you think: ABV has emerged as a leader in providing safe, reliable, and rewarding trips in various communities across the world. Specifically, ABV volunteering trips are:
How Safe is to travel as a family?
Let's start with the most important thing: you won't want to go anywhere that's not safe for your family. Fortunately, ABV chooses low-crime locations and has 24/7 support staff present on the scene to help you and your family through every step of the process. Whether you're working together to protect sea turtles in Costa Rica or are teaching in an orphanage in Ghana, you can do so with the full support and backing of the local ABV staff. In other words, you have nothing to worry about! We want the experience to be as rewarding as possible—for you and for the people you will help.
Is it Affordable to travel as a family?
Our low prices are designed so that you can truly get an opportunity to make a difference in the lives of at-need individuals. As a nonprofit, we are motivated not by profits but by a desire to bring positive change to the world. For this reason, you can expect fun volunteering mission trips that the whole family will love at prices you can actually afford. You don't want to miss out on this opportunity to do something special for the entire family!
Enriching Experience?
Doing good by yourself is great; getting your whole family in on it is amazing. Simply put, there's nothing quite like volunteering with your family. Not only will you get the satisfaction of helping those who are in need, but you'll also be able to rest assured that your loved ones feel it as well. This means that volunteering overseas through ABV could be the most rewarding family event you've done in years. In light of this, you want to be sure to keep on reading so that you can take advantage of this opportunity to do something truly special!
Other Best Adventure Holidays:
Top Destinations for Families:
With all this being said, let's jump into our seven best adventure holiday destinations for families. With so much to do and see, these locations offer some of the best fun and most meaning out of any of ABV's projects!

Family Holidays Belize
What makes Belize the perfect location for your next family adventure holiday? For starters, it's one of the few nations south of Mexico with English as the official language. Historically, Belize was part of the British Empire, making it a unique nation among its Central American brethren. In fact, Creole, Spanish, and English are all widely spoken in this nation of just around a quarter-million people. Combine this with miles of awe-inspiring coastline, the world's second-largest barrier reef, and tons of rainforests that will take your breath away. You and your family will adore every second you spend in this absolutely charming nation!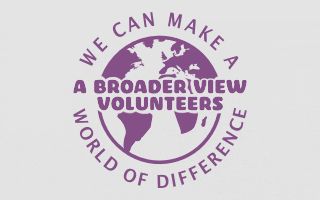 Volunteer Abroad Review Belize Shauna Chacon, Janet Hooter, Karin Greenblatt Orphanage
What can you and your loved ones expect to do in Belize? For starters, you can work directly with at-need children in orphanages and centers. Teach them valuable skills such as reading and provide them with the love and nourishment they need to grow up healthy and strong. As part of this program, you are sure to make valuable and meaningful relationships with a variety of children who need your help. Ranging from one to eight weeks and requiring volunteers to work for six to seven hours a day, these programs give you the weekend off and allow you and your loved ones to truly experience the best there is about Belize. With this in mind, check it out for yourself today! Go to Country....
Mission Holidays Costa Rica
Picture it: you and your family are together in beautiful coastal Costa Rica. Surrounded by the waves and glorious golden beaches, you work with your loved ones to provide a clean and safe environment for some of the most incredible creatures in the world: sea turtles. You can do this with our unique Sea Turtle Conservation projects in Costa Rica! Join this program to work in a fun and rewarding overseas hatchery that will have you working up close with turtles to make sure they remain safe and sound. You'll be in charge of taking care of the environment and ensuring that the turtles have a safe, clean space in which to hatch and migrate to the sea.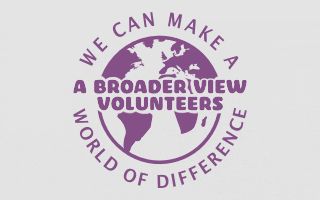 Where can I volunteer in Costa Rica as a Pre Medical Student
If this isn't something you and your family are into, you can, of course, choose other fantastic ABV in Costa Rica programs! Consider joining our orphanage support programs that are great for the whole family! With these projects, you'll be able to make a big difference in the lives of kids who don't have other role models to look up to. Complete your noble work here with your family and spend only four to eight hours a day doing it! With so much time to spare, you can be sure that a trip to Costa Rica through ABV is just the family vacation you've been looking for!
Our programs range from one to six weeks, giving you flexibility in your scheduling and helping you find a timeline that works for you. Go to Country....
Gap Year Holidays Ghana
Ghana has been called the friendliest nation in Africa, and for good reason. The hospitality in this West African nation is like no other. If you're looking for a safe and stable nation to which you can bring your children without worry, Ghana should be near the top of your list. Full of beautiful nature parks, rich cultural traditions, and a variety of ethnic groups, Ghana is one of the top African ABV destinations for reason.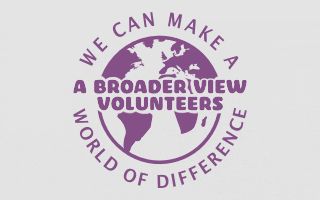 Volunteer in Ghana Kasoa Review Orphanage teaching program
While you and your family are there, you can do your part to provide quality medical care and assistance, educational support, and community development to local peoples. In doing so, you'll be enriching the lives of everyday Ghanaians and setting up a new generation of children for unprecedented success. A trip to Ghana will truly be a fun and rewarding experience for the whole family. Don't miss out on it! Go to Country....
Mission Travel Nepal
You want to take your family somewhere exciting for vacation. That's why you should make Nepal one of your first choices. This Himalayan nation is home to such sites as Mount Everest and boasts several national parks and safaris you can tour and hike. Truly, Nepal is any traveler's dream, full of resplendent nature walks, rich cultural landmarks, and reserves so beautiful you'll have to see them for yourself. It goes without saying that you can cross off more than a few items from your bucket list if you make Nepal your next adventure holiday destination.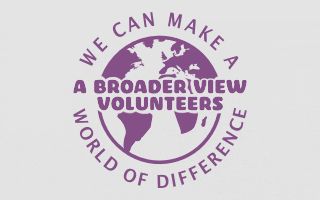 Volunteer Nepal Kathmandu Review Mark Wohlford Dental Program
As the country still suffers from rampant poverty, you and your family can make a massive difference simply by volunteering medical assistance and child care services. Help end the HIV/AIDS epidemic in Nepal and bring quality education to children who count on people like you to succeed in the world. You simply cannot go wrong with a trip to Nepal, so make sure you look more into this fantastic opportunity! Go to Country....
Adventure Holidays Cusco Peru
Take your family on the ultimate adventure holiday by volunteering in the ancient Inca city of Cusco. This classic Peruvian city is home to some of the greatest sites in South America and is a must-see for anyone interested in native cultures. We offer seven distinct volunteer programs in the city, available for individuals ages twelve and up. If you're looking for an incredible experience that will be rewarding to the entire family, you don't want to pass up an opportunity to volunteer in Cusco.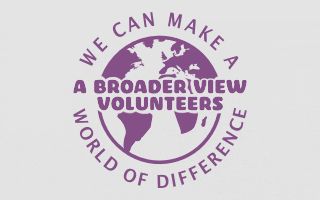 Volunteer Review Peru Cusco Orphanage Girls Program Lydia & HuiPing Voss
Specifically, when you volunteer in Peru, you can choose between the following programs:
With so much to choose from, you're sure to find a program that suits the needs of your entire family. Our programs last from one to twelve weeks and range from anywhere between six to eight hours per day. This means, of course, that you will have time to explore wonderful Cusco and surrounding areas with your family in your free time. What's more, you'll be able to take advantage of free Spanish language classes that can get every member of your family up to speed with the local language so that you can have the time of your life! Go to Country....
Adventure Holidays Sri Lanka
There's a reason our Sri Lanka plans ae some of the most popular with families. For one to eight weeks (it's up to you!), your family can participate in some of the most thrilling and rewarding programs anywhere in the world. Our Sea Turtle Conservation projects will have you and your family overseeing the hatching of turtles and protecting the species. Specifically, you'll work at a hatchery where you'll be able to clean and fill tanks, clean the beach, feed turtles, and even transplant turtle eggs. Everything you do will go a long way to making sure local sea turtles are around for years to come!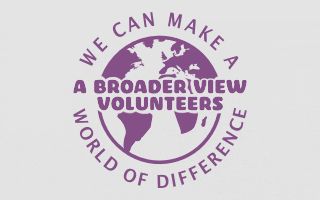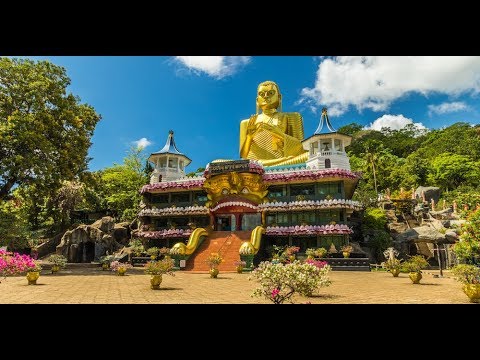 Volunteer Abroad Sri Lanka Social and Conservation Programs
If that's not for you and your family, you can always work in an orphanage. There, you'll be able to interact with at-need children who, through unfortunate circumstances, have been abandoned by their families. Teach them, play sports with them, and generally provide them with the care they need to grow into responsible adults.
No matter your purpose for coming to Sri Lanka, ABV can arrange family volunteering experiences that will outdo anything you've ever tried before. With this in mind, you'll want to check out more information regarding our Sri Lanka programs so that you and your family can experience the ultimate in adventure holidays today! Go to Country....
Adventure Holidays Ecuador
ABV programs in Ecuador have more than a little to offer your family. With programs both in Quito and the Galapagos Islands, we are stationed around the country to make sure you have the ultimate variety in where you want to go with your family. Choose to work at an orphanage in the city and provide quality care and education to children in need or work on Sea Turtle conservation on the islands. No matter what you choose, you can count on tons of fun and lots of emotional rewards. Our Ecuador programs range from one to eight weeks (for Quito projects) and two to four weeks (for Galapagos Islands projects). This means that you'll have the flexibility to find a program that fits your schedule.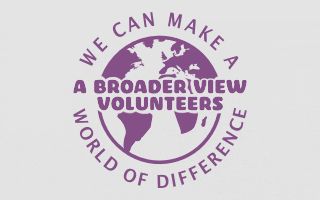 Family Volunteer Abroad Review Ecuador Quito Beisser Family Orphanage Program
Is your family trying to learn Spanish? You can get this education for free with a trip to Ecuador! We offer complimentary Spanish immersion classes that will get you and your loved ones speaking fluently in no time! With all this to offer, you want to make sure you review our programs in more detail to make sure they're right for you. Go to Country....
The Bottom Line for Australian Families
Family vacations have never been so amazing. With ABV, you can take your next adventure holiday to the next level by getting your family in on the volunteering fun. If you're ready to make a difference in the world and enrich the lives of not only at-need communities but your loved ones as well, make sure to check out the programs in this list.
Of course, feel free to contact us if you have any questions or concerns about your next family vacation. Our staff is ready and willing to help you get everything settled so that you can do your part to make the world a better place! So don't wait—volunteer with ABV today!
You can Check Volunteer Reviews Here