Volunteer Name: Aleksandra Tercjak
Project Location: La Ceiba, Honduras
Volunteered at: La Clinica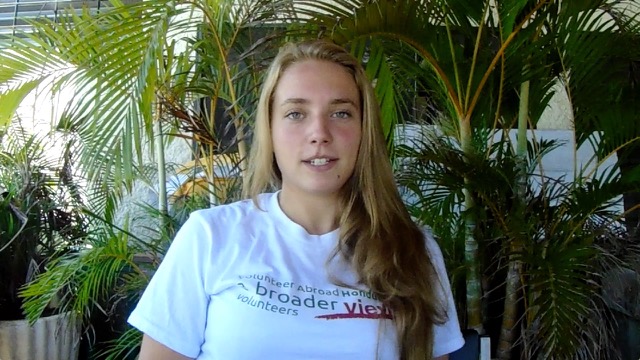 1.-How was the local ABV Coordinator and the support provided in-country?
The support was great. Rafa was a wonderful coordinator who was very welcoming and helpful with anything that you needed. I stayed at his house and the hospitality was always very caring and welcoming, you were given 3 meals a day at a certain time and if you had any dietary restrictions they would always accommodate.
2- What was the most surprising thing you experienced?
At the program:  The most surprising thing about the program was the lack of supplies and the lack of instruments that are always taken for advantage. It will bother you at sometimes because all you want to do is be able to help but the clinic and hospital cannot afford the supplies that they so desperately need and the donations you bring are always welcomed with gratitude.

At the accommodation:  Mosquitos. They are everywhere. Also the city electricity may go out a couple of times a day which can get frustrating however its bearable because of the terrace that is open to all the volunteers to come and relax.

About the country: The friendliness of all the people. Everyone here will greet you with a smile and coming from New York that is something to see. The life is very slow paced and relaxed down here and it took some getting used to however it was also very relaxing.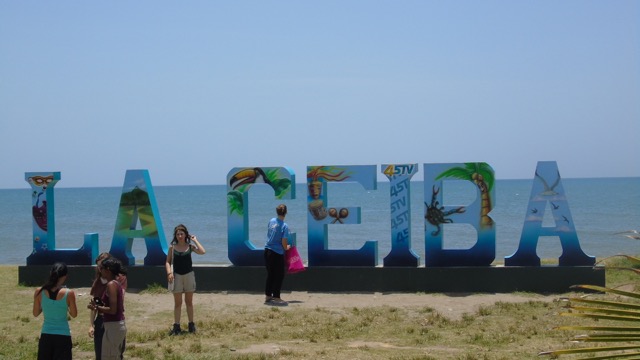 3- What was most difficult to experience?
At the program: The lack of supplies being number one. When you see all the people that come in that sometimes we have to reject because we either don't have the supplies or the person does not have the means to go out and buy the supplies that they need. A lot of times you may have to tell the patient to have a family member go out to the pharmacy and buy what they need. Buy supplies locally and donate to poor patients.

The accommodation  The heat is probably the most difficult thing to over come because there is no air conditioning however you do have a small fan.

The country: The poverty at some times did bother me a little bit because it could be helped with some funding of other countries.
4- Any tips for future volunteers…
Clothing: Pack lots of scrubs, you need to be changing and have clean ones with you in the hospital anyway so it will help if you pack a lot to begin with. For normal wear, don't pack any long pants or long sleeves, it will just bulk up your  suit case. Bring clothes to go out in as well because the nightlife is great.
Donations:  Anything and everything you can donate.
Weather: It is extremely hot and humid, and there are mosquitos everywhere.
4.1-Other things volunteers should know:
a.- There are certain things in the hospital that will make you uncomfortable but just do it that is why you came to have an experience you couldn't possibly have in the states or wherever you are coming from.

b.- Some things the doctors do may make you uncomfortable but you have to go with the laws of the country and the way that they want it done

c.- Go out and have fun. The weekends are yours and there are great tour guides that will take you around for some small fees that are reasonable and they are also extremely fun people , plus you will get to know the locals who will always make you feel welcome.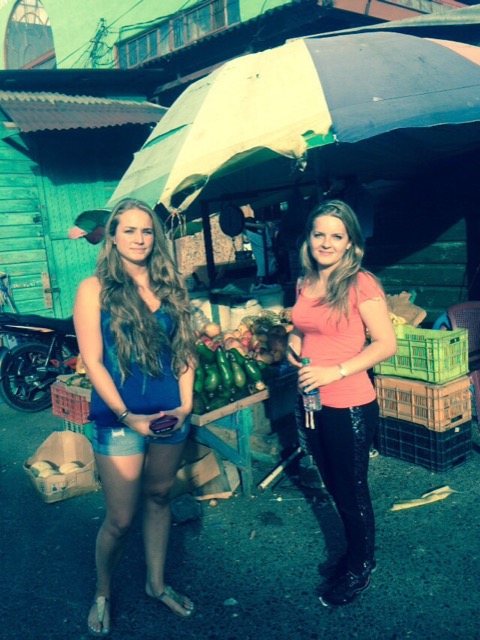 5- Personal Paragraph (ABV Program Testimonial), don't leave blank:
My experience in Honduras was amazing. In my opinion, 2 weeks was not even close to being enough to do all the things I wanted to do because it went by so fast. You learn so many things and the experiences that you have with the people and the other volunteers are with you for life and you will always remember this time in your life when you did this. I believe a month would be a reasonable amount of time to come down here and really immerse yourself into the culture and country.
6- How would you describe your accommodation, meals and security?
The accommodation was always great and welcoming and the food was always accommodated to your liking and dietary preferences. I never felt unsafe at all in the time I was here. There is a neighborhood watchman also you will never feel pressured or uncomfortable by any people of the country.
7- What was your favorite memory of this trip?
Program:  My favorite memory of the program was getting to know the patients at the clinic on a personal level that they knew you by name and always said hi if they saw you in other parts of the city. Also the fact that we are in the position of doing it on our own sometimes , which in my opinion is a great learning process because it makes you think on your feet with such little supplies that you have .

Country:  My favorite memory of the country was the people I met. I will never forget any memory that I had on any weekend excursion because of the other volunteers and local people that come to become your friends in the end.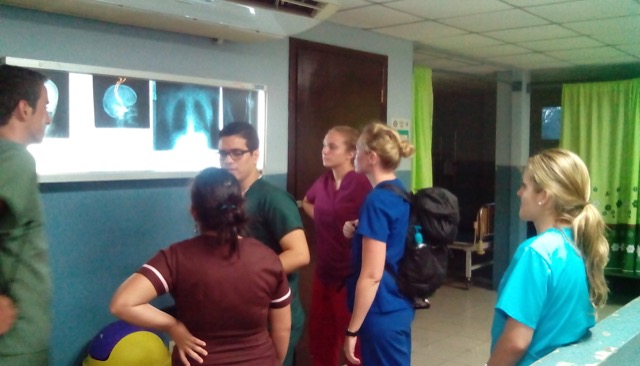 8.- How was the ABV USA support prior traveling?
ABV was always there to be able to contact and always answered asap.
Information there is what you need- you should take Spanish classes if you do not speak. I had the advantage of being fluent so I was able to do more things than other volunteers however you can get by pretty well with English in some parts.
9 – Are you willing to speak to other potential ABV volunteers?
      Yes
10 – Can you tell us how did you find or know about A Broader View?
Google