Volunteer in Belize, offer an unparalleled opportunity to discover one of the most fascinating lands of Central America. Belize is a stable, democratic country that lies on the eastern Central American coast; nestled between Mexico, Guatemala and the Caribbean Sea.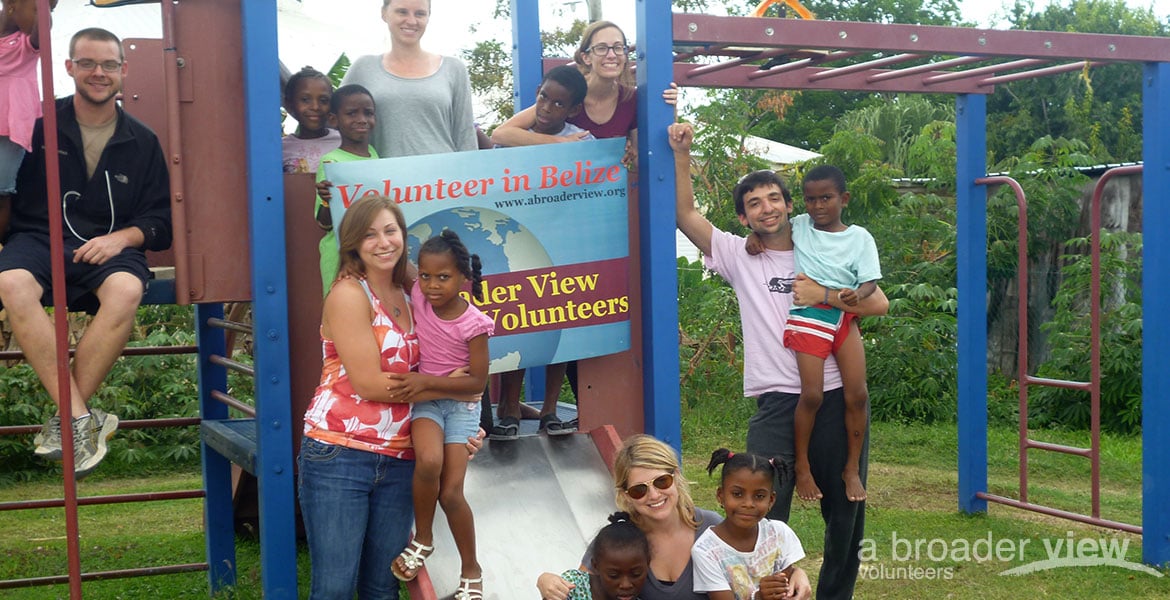 Belize is culturally unique among Central American nations. It is the only nation in Central America with a British colonial heritage. The country is a sovereign, democratic state, and Her Majesty Queen Elizabeth II is the constitutional Head of State
In Belize over half of the tiny country is covered by tropical rainforest whilst offshore the second largest barrier reef in the world can be found as well as over 200 cayes (islands). The official language of this multi ethnic, multi lingual country is English although the Creole dialect and Spanish are widely spoken. Belize has a population of just 266,440 with nearly 50% of this population under 18 years of age.
Volunteering in Belize will provide you the chance of a lifetime to explore this mysterious country while giving back to the community. Our volunteer projects allow you to support local children, at the orphanages program and the onsite nursery school. Volunteering with us and Gain a Broader View of the World.
Volunteer Opportunities in Belize
Overview
Project length: From 1 week to 8 weeks
Arrival airport: Belize City (BZE)
Work schedule: 5 days a week, 6-7 hours per day
Requirements: Police Check/Clearance report
Age limits: Minimum 17yrs or older for solo travelers.
Minimum Age: 12 to 16 yrs if traveling with parents.
Airlines: American, United, Delta, US Airways
Vaccinations: Routine Vac, Hep-A and Typhoid wwwnc.cdc.gov/
Inclusions
Accommodation: On-site shared volunteer quarters
Meals: Breakfast, lunch and dinner daily
Arrival: Airport meet and greet by ABV Staff
Orientation: Project Overview On-Site
Support: Pre-trip written guide,  In-country ABV staff  available 24/7
Departure: ABV Staff Escorted Airport Transfer
Not included:
Flights.  Entry Visa. Departure taxes. Vaccinations. Local Transportation. Travel & Health Insurance. Laundry and Internet.