Street Kids / Youth Programs
What can be more rewarding then helping a child to read?
A Broader View offers programs that specifically focus helping street kids and destitute youth.
Community centers offer a safe haven from the streets, and opportunity for education, even a simple meal and a place to sleep. Many of these youth have lost their way because they lack compassion and love from their own family. Volunteers can help with training lessons to make the youth self-reliant, or self employed through education, support and counseling. Teaching English and the importance of education is a main focus.
The project addresses social and physical issues affecting youth, such as gender, reproductive health, and drug abuse through counseling and education. Volunteers help initiate talks about the existence of HIV/AIDS and other sexually transmitted infections. Prior experience not required, just a caring heart for these disadvantaged children. Choose from programs in Peru, Tanzania, Vietnam and Philippines. .
Details

Hits: 9758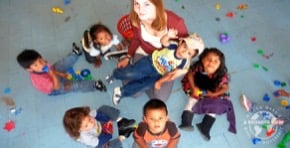 Volunteer in Ecuador, this day care centre was founded in April of 2006 to improve children's quality of life of those who work at the waste dump yard.  They work there each day recycling what they can. Years ago, the children would spend their time with their parents at the waste centre in the harsh elements of weather, not to mention the uncleanliness, making the children very prone to getting sick. Now with the help of many volunteers, the children are healthier, clean, and safely being cared for in this centre.
Read more: Volunteer in Ecuador Quito North: Street Kids Day Care
Details

Hits: 6381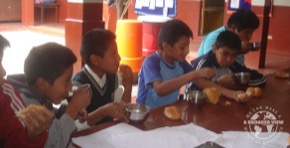 It is a public institution to give shelter, food and education to abandoned and orphan children from 7 to 17 years old. There are around 40 children, living together with their tutors or teachers. In the mornings or in the afternoons they go to school, so either in the morning or in the afternoon they have free time to do their homework or play. The volunteers can help them in these activities, even more, these kids lack of attention from someone else will be very happy to play with the volunteers and the volunteer will be a great emotional support for them.