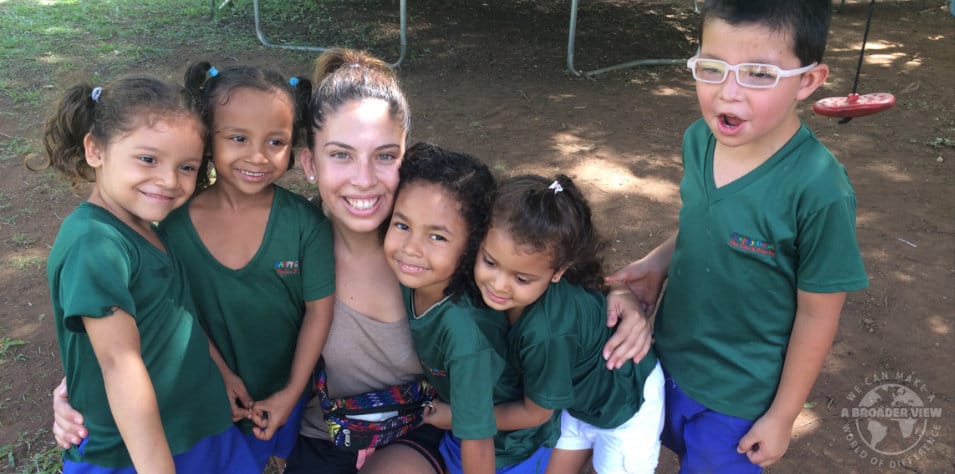 For most working families in Costa Rica having access to a local a day care center is essential.  The center provides a safe haven for their young children as the parents go to work each day.  This center provided care for over 100 children between the ages of 2 to 6 years old. The center provides play based curriculum focusing on social, emotional and physical development of each children through interaction with their teacher and peers.
For many low income families, with no means to pay for private child care, they rely on public day care centers.  The centers provide care, safe haven and meals for children 6 months to three years of age.   These centers provide children integral development in a safe and appropriate place; each center has an average of 15 to 20 children and 3 women in charge of the kids.
In each center the little ones will receive a balanced diet, serving school snacks and lunch. Volunteers will contribute to the education, child care, health and nutrition support provided by the centers. Tasks will focus on looking after the kids, feeding them changing diapers, pre-school educational games and recreational learning support, taking them to the bathroom and helping with the cleaning of the center. Volunteers with basic Spanish are welcome. Language Immersion lessons are available. This program is only for females.
*Imp: The transportation in not included to the program. The transportation (round trip) cost is around US$1 by bus or US$14 by taxi can be divided between 2 - 3 volunteers (35 min ride approx 8 miles).
(***Arrival to Arequipa must be done between 7am and 7pm local time***)
The program provides services for children and adolescents who have little access to social services, and come from poor families living in and around San Jose. Very much like a community day care, or boys and girls center in the USA, this is a safe haven for many families. Children are provided a place to come and get basic education, some food, recreational activities and love and attention from the caring staff.
If you are seeking to gain professional teaching experience, or planning a career in early childhood development, or simply interested in supporting an educational project, consider volunteering in a classroom with Young students.
Young children whose families face significant economic challenges often do not receive the support, attention, and education they need to thrive.   The local kindergarten is not only a center of education, it is a safe haven and provides nourishment to the kids.   Each class room has about 40 children between the ages of 4 to 6 years old.  Volunteers are welcome and needed as an extra set of hands.   Volunteers help teachers doing their ordinary activities like drawing, coloring, singing and playing, and arranging educational games.
Spanish speaking volunteers are preferred.  Language Immersion lessons can be arranged in the afternoon. 
This child care centre is located in a safe area of Cartagena. It is surrounded by poor neighborhoods and the community has a big need. Many of the children that are received in this institution have a very low life quality. Their families have deplorable economic situations and sometimes they cannot afford the meals for the day.