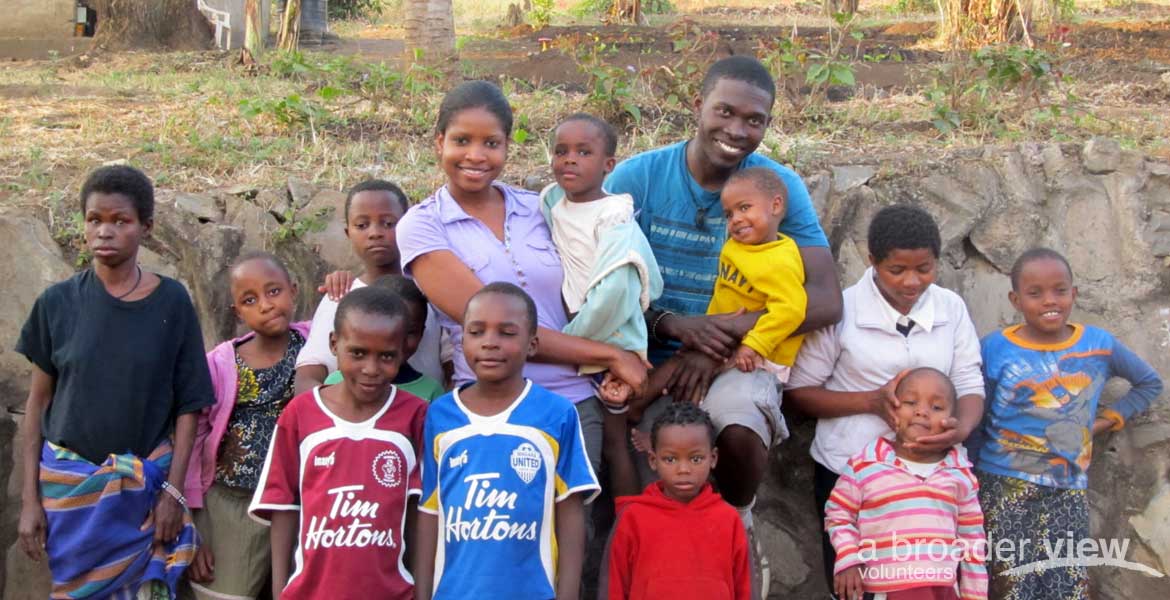 This is a unique opportunity to gain deep insight to the challenges facing the youth and young adults in Lusaka. Work with a grassroots advocacy organization that was established to address the injustices faced by youth including human rights issues, abuse, and arbitrary incarceration. You will work with the Country Coordinator who will supervise you throughout this portion of the program. As a volunteer you would support the joint project which will be helping juveniles that come into conflict with the law, combined with weekly assistance at a local orphanage, this project allows you to focus on supporting youth from disadvantaged backgrounds.
A Broader View Volunteer (ABV)  allows every traveler to choose their own program start date. This means you can arrive on any flight, any day of the week. Since ABV program fees are 100% tax deductible* we encourage you to fund raise. ABV offers advice and assistance with flight planning, affordable travel insurance, as well as procuring a visa, if necessary. Our ABV staff is available to any your questions. Contact us by email, through the on-line chat feature on our website or call us toll free at 866-423-3258.
WHAT DO MY FEES PAY FOR?
Volunteer Registration Fee – ongoing support from ABV staff, program marketing costs, information pack, administration costs, ABV donation Fund, travel costs to inspect programs and communication costs with volunteers.
Volunteer Program Fee – ABV donation fund, airport pick-up, orientation, program supervision, accommodation and meals during volunteer program period, in-country 24/7 volunteer support and in-country administration costs. As a US Non-Profit Charity Organization all your fees are tax deductible and you can fundraise from our website to pay for the fees.