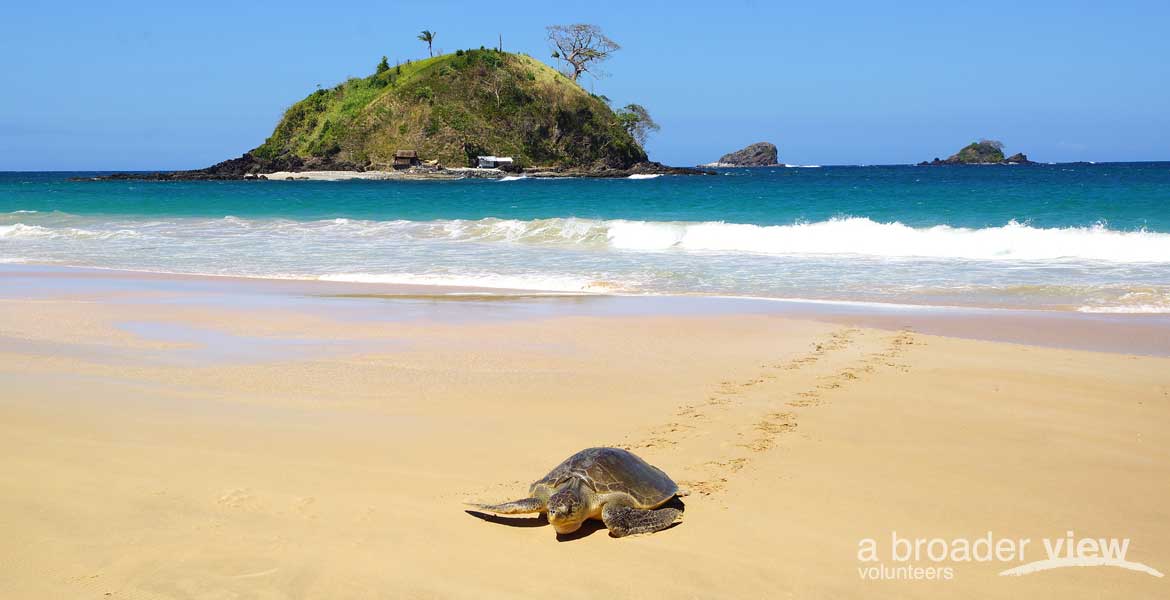 Sea Turtle Conservation
A Broader View programs in Costa Rica engage volunteers in conservation work helping the endangered sea turtle populations on both the Caribbean and Pacific regions.
+ What Sea Turtles programs are available to volunteer Abroad?
Volunteers will be actively involved in nightly beach patrols, digging holes, moving sand, and charting nesting patterns of the turtles, recording births and also during the release phases. This is a challenging program. There are odd work hours, primitive living conditions, cabana living accommodations, however the setting cannot be beat.