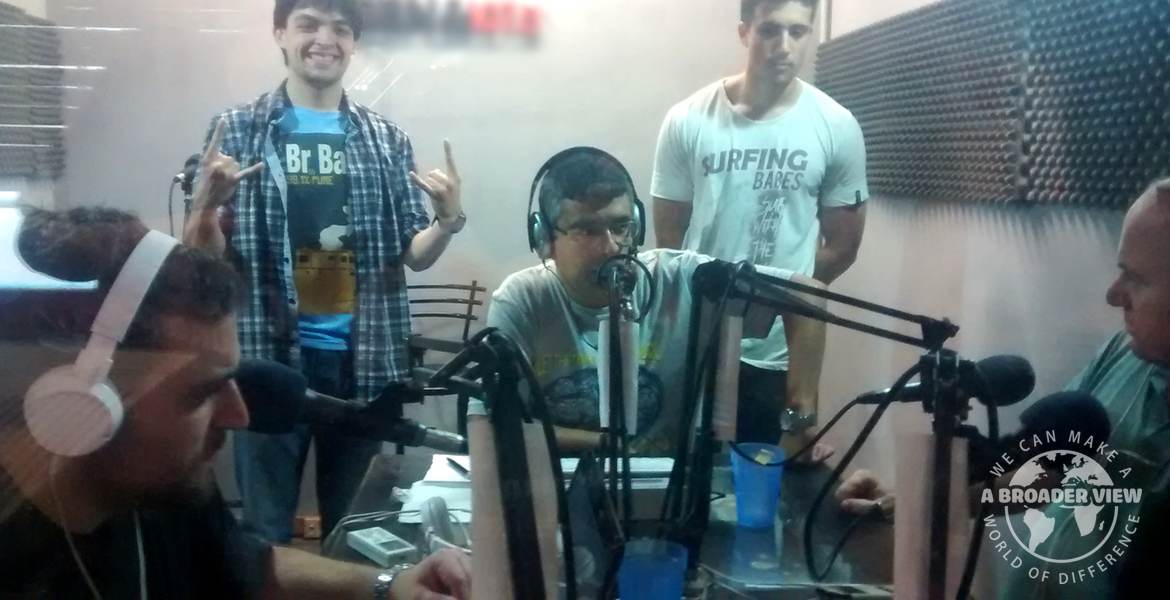 Work with leading online radio and news source for Costa Rica that strives to deliver fresh, outstanding coverage of the events and people shaping San Jose and the surrounding region. The article focus on business, politics, daily news, travel, leisure, eco news, entertainment, regional news, health, Latin American news, retirement, and daily living.
The ideal candidate will possess excellent written and verbal Spanish skills. They must be outgoing, demonstrate reliability, able to meet deadlines, and provide quick turnaround on
projects. Word processing and Internet research skills are essential, experience with Wordpress is preferred. Journalism/English/Communications majors are preferred, but not required.
This volunteer program is in a Radio that belongs to a company that loves promote the culture of Argentinian Rock as well as disseminating everything related to local information. This is an organized and led by young communication professionals who have between 19 and 40 years old The atmosphere generated in this station is relaxed, friendly and professional.
The objectives of making this is to promote and exchange cultural ties with volunteers giving the possibility to improve their Spanish through interaction with the various broadcasters and producers this station circulating in addition to active listening that is required to operate a radio program.
The volunteer will operate from the console sounds, different radio programs (music, news, magazines), and help for the sound check for possible bands. The participant needs to have knowledge and good performance with PC management, social media, Windows, being proactive, sociable and fun.
A Broader View Volunteer (ABV)  allows every traveler to choose their own program start date. This means you can arrive on any flight, any day of the week. Since ABV program fees are 100% tax deductible* we encourage you to fund raise. ABV offers advice and assistance with flight planning, affordable travel insurance, as well as procuring a visa, if necessary. Our ABV staff is available to any your questions. Contact us by email, through the on-line chat feature on our website or call us toll free at 866-423-3258.
WHAT DO MY FEES PAY FOR?
Volunteer Registration Fee – ongoing support from ABV staff, program marketing costs, information pack, administration costs, ABV donation Fund, travel costs to inspect programs and communication costs with volunteers.
Volunteer Program Fee – ABV donation fund, airport pick-up, orientation, program supervision, accommodation and meals during volunteer program period, in-country 24/7 volunteer support and in-country administration costs. As a US Non-Profit Charity Organization all your fees are tax deductible and you can fundraise from our website to pay for the fees.