Egypt, a country linking northeast Africa with the Middle East, dates to the time of the pharaohs. Millennia-old monuments sit along the fertile Nile River Valley, including Giza's colossal Pyramids and Great Sphinx as well as Luxor's hieroglyph-lined Karnak Temple and Valley of the Kings tombs. The capital, Cairo, is home to Ottoman landmarks like Muhammad Ali Mosque and the Egyptian Museum, a trove of antiquities.
Egypt vowed to halve poverty by 2020 and eliminate it by 2030. It is going in the wrong direction. On July 29th the national statistics agency released a long-delayed report on household finances. It found that 33% of Egypt's 99m people were classified as poor last year, up from 28% in 2015. Even that dismal finding may not be dismal enough. The government has fixed the official poverty line at just 736 pounds ($45) a month, a figure that many economists say is too low. The World Bank said in April that 60% of Egyptians were "either poor or vulnerable"
Overview
Project length: From 1 week to 8 weeks
Arrival Airport: Cairo International (Code: CAI)
Work Schedule: 4 - 6 hours per day. 5 days a week
Requirements: No Arabic needed, tourist visa
Age Limits: Minimum 18yrs or older for solo travelers. (no exceptions)
Airlines: American, United, Delta, US Airways, Aero Mexico
Vaccinations: hepatitis A, hepatitis B, typhoid, cholera cdc.gov
Volunteer Opportunities in Cairo
Community Development (Multi Program)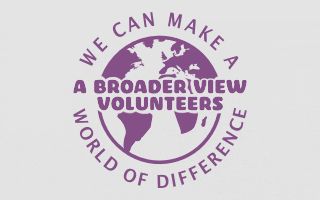 Experience the peak of social inequality in Cairo, and witness first-hand a widening gap between
This program was established when parents in the area would send their children straight to work to support their families, rather than having them receive an education. We are working to establish a balance, allowing the children to receive an education 3 days a week, and spend the other 3 days making crafts to earn money. This way children will have access to education, while earning a much needed steady income to support their households.
The workshops provided have allowed women living in this patriarchal society to make crafts and establish autonomy, by earning a living that allows them to escape unsettling circumstances, such as domestic violence, by not relying on their husbands for money.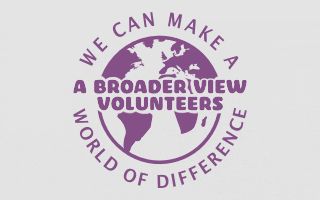 Explore our after-school programs and engage the children in areas like tutoring, library book club and physical education.
Since the teachers have a very limited understanding of the English language, you will be playing an essential role in shaping these children's future by interacting with them, and teaching them how to read and write in English.
Get ready to put your creative skills into practice, as you work with children to explore their talents through performing arts, which include theatre, choir, performance, and music classes. The goal is to use creative arts and explore various talents of community members to further the development of this underprivileged community.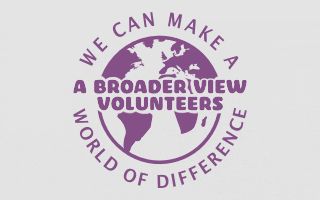 *This is a rough example of how your work week as an Urban Sustainable Community Development volunteer could look. However, due to the nature of the project these activities may change on a daily basis.
Teaching Support, Performing Arts Cultivation & Vocational Training
Get fully involved in teaching children English language, computer skills, arts and crafts and physical education, as well using your creativity to enrich and come up with fresh ideas for their performing arts program, which already includes circus acrobatics, percussion, Arabic folklore, choir and theatre.
Play an important role in introducing our Physical Education and Nutritional Awareness Program to the community, as well as providing the children with individual attention and helping them advance their English language skills in our after-school tutoring program.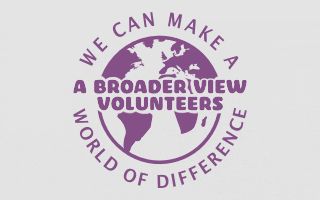 You will add great value to this program by assisting overburdened teachers and incorporating their knowledge and skills into the children's curriculum. We hope to have each volunteer focus on 4-5 children, to provide them with individual attention, and work closely with them to reach their full potential and achieve their academic goals.
You also have the option of taking part in the vocational training program, while learning various crafts (including woodworking, metalworking, needle working and basketmaking) from different artisans. You can make traditional Egyptian items to take home for a financial contribution that will go towards purchasing raw materials to ensure the continuity of the vocational program, that acts as a source of income for the majority of the homes in the neighborhood.
Get the chance to utilize your creative side by exploring marketing ideas to help raise awareness about the Performance Arts program, and come up with new methods of product development to increase sales of products handmade by members of the community to enrich the Vocational Training program.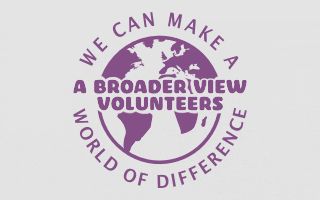 Street Cleaning, Painting and Home Improvements
Get ready to get your hands dirty and take part in upgrading the living standards for the residents of Istabl Antar. Your work may include cleaning, painting and minor restoration activities in streets, homes and schools in the neighborhood.
In 2023-2024, you can join us on the following dates:
2023
14, 21 October
11, 25 November
16, 30 December
2024
13, 27 January
10, 24 February
9, 23 March
13, 27 April
11, 25 May
8, 22 June
13, 27 July
10, 24 August
14, 28 September
12, 26 October
9, 23 November
14, 28 December
Volunteer Opportunities in Rural Cairo
Community Development (School, Kindergarten and Special Needs)
Egypt, like many underdeveloped countries, has a major issue of overcrowded classrooms and teachers with limited resources in public schools, causing substandard literacy rates. This project is heavily focused on enriching the community of a rural district, mainly through interactive educational, craftsmanship and recreational programs.
Teachers in Egypt often earn a very basic salary and can be overwhelmed with numerous students. Going to Kindergarten as a child in Egypt is necessary, since children need to enter public schools with basic knowledge, in order to keep up with the intensity of the public school education system. Public schools host around 120 to 180 children per classroom, making it near impossible to give each student the necessary attention required.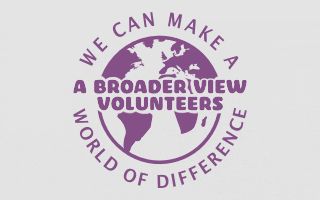 You will be spending the majority of your time in classrooms assisting teachers and providing children with much needed individual attention they would not get otherwise.
Become part of the team, as you work with special needs members of the community to establish some structure in their lives, by planning for and assisting them in engaging activities and handiwork projects.
Kindergarten Literacy & Conduct Guidance
You will be fully involved in helping to keep children off the street and prepare them for elementary education. It's so important for children to learn how to read and write at an early age before starting school. Due to the low standard of education and numerous children in the Egyptian public school system, you will play a vital role in making it possible for children to receive an adequate education at this young age.
Since these children are often raised in unsettling home environments, you will help them improve and nurture their relationships by teaching them respectful behavior techniques and alternatives to hostile conduct, when dealing with each other and others.
You will play a significant role in moulding these children's futures by teaching them how to read and write English. Your support is essential in this program also due to the low quality of English language communication by the teachers. You will be busy working with 4 kindergartens, each with about 80 to 100 children.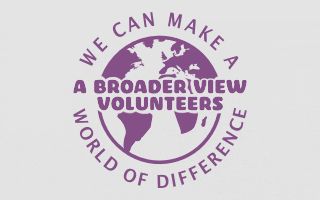 Special Needs
There is a significant stigma in Egypt when it comes to those with special needs. This negative association is heightened in rural communities, where the majority are undereducated and have a lack of understanding of such conditions.
Get ready to work with children and young adults, living with different disabilities such as cerebral palsy, down syndrome, autism, deafness and speech impediments. The majority of these children are often hidden or abandoned, as a result of the dishonorable perception of having a special needs child in Egyptian society. Rather than accepting and assisting their child in dealing with their condition, the parents often choose to conceal the disability by keeping the child out of sight.
Our goal is to create a safe environment, where those with special needs feel comfortable being themselves, and are able to flourish as part of the wider society, rather than being made to feel different. You will play an integral part in providing an accepting space, where they can gradually start to feel secure and a part of their community, despite their extremely challenging circumstances.
You will be involved in planning activities that engage them and providing them with an extra level of care and support. You will be doing this through: 1) Academic exercises 2) Fun/recreational activities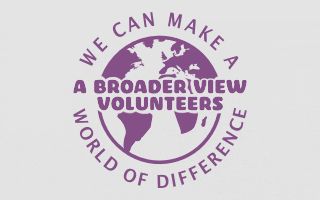 3) Handiwork
The handiwork involves making small carpets or candles or baskets. Although the quality of these may not be sellable, they are an amazing way to help build confidence and self-belief for these children.
Take part in helping the children with activities such as:
Using building blocks to form structures to engage their creativity, problem-solving
and social skills
Dance sessions to build confidence and improve motor and social skills
Physical play to enhance the child's awareness of their body and build endurance to
improve coordination and motor skills
Using memory matching cards to improve memory and concentration skills
Creating art (painting, drawing, coloring...etc.) to nurture their creative side while
improving motor and coordination skills
Bring out your creative side and bring fresh ideas and initiatives for new activities and skills to teach the children.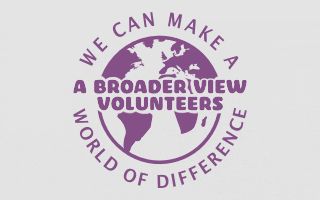 *This is a rough example of how your work week as a Rural Community Teaching & Development volunteer could look. However, due to the nature of the project these activities may change on a daily basis.
Teaching activities are only conducted during the school terms, so during school breaks you will have the option of continuing to work with the special needs group on project or switch to another one of our meaningful and impactful projects.
In 2023-2024, you can join us on the following dates:
2023
14, 21 October
11, 25 November
16, 30 December
2024
13, 27 January
10, 24 February
9, 23 March
13, 27 April
11, 25 May
8, 22 June
13, 27 July
10, 24 August
14, 28 September
12, 26 October
9, 23 November
14, 28 December
Country Info
Cairo Details
With more than 20 million people living in the metro area, Cairo has "an energetic pulse", according to Lauren K Clark, an American writer who has lived in Cairo since 2010. She attributes the city's energy to the varied cultures, social classes and natural environment found here, explaining that each part of the city has its own vibe and culture where these facets shine.
Residents say that anyone moving to Cairo should be prepared for the bustle of a big city. Although new infrastructure and development projects are widespread and can cause some delays getting around, there's no shortage of ways to navigate the metropolis.
Coordinator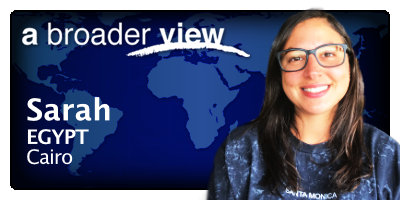 Welcome to Egypt 🇪🇬￰. Our Name is Sarah and I'am your ABV coordinators while you are staying in Egypt. You will be working in Cairo. I will be ready for support 24/7 in case you need to contact us urgently. I will introduce you to your volunteer location and staff.
You are most welcome to seek our assistance and don't hesitate to ask me questions while in country.
Weather
Here are some average weather facts we collected from our historical climate data:
During the month of February, March, November and December you are most likely to experience good weather with pleasant average temperatures that fall between 20 degrees Celsius (68°F) and 25 degrees Celsius (77°F).
The hottest season / summer is in April, May, June, July, August, September and October.
Cairo has dry periods in January, February, March, April, May, June, July, August, September, October, November and December.
On average, the warmest month is July.
On average, the coolest month is January.
January is the wettest month.
August is the driest month.

Reviews & Multimedia
Reviews
Personally, I found this program to be very worthwhile as this trip turned out to be one the best experiences of my life. It was very eye-opening and gave me a boost of motivation to continue my studies and inspiration for my future career.
This trip was incredible and I don't regret coming for a second. Our trip was a month long and I think that is a perfect amount of time for first time travelers. Changing sheets, cleaning the bed frames, and washing patients will most likely take up all your time.
This trip was incredible and I don't regret coming for a second. Our trip was a month long and I think that is a perfect amount of time for first time travelers. Changing sheets, cleaning the bed frames, and washing patients will most likely take up all your time.
Prices for Egypt
Program Fees
Since A Broader View Volunteers is a 501c(3) charitable organization, You can fundraise (optional) for the expenses of the trip after you get confirmed in our programs. Prices are per person and in US dollars (US$).
Egypt

| Length of program | Program Fee $USD |
| --- | --- |
| 1 week | $1325 |
| 2 weeks | $1990 |
| 3 weeks | $2310 |
| 4 weeks | $3080 |
| 5 weeks | $3850 |
| 6 weeks | $4620 |
| 7 weeks | $5385 |
| 8 weeks | $6160 |
Inclusions
Accommodation: 3*** Hotel in safest neighborhood and best views of Cairo, shared twin or triple room with bathroom. Private rooms are available upon request and availability, at an extra cost.
Meals: Breakfast, lunch and dinner daily, 7 days a week - catering to special dietary needs
Arrival: Cairo (CAI) meet and greet by ABV Staff
Orientation: Project Overview and Orientation
Support: Pre-trip written guide, In-country ABV staff available 24/7
Transfer to and from your volunteer project (included)
Departure: ABV Staff Escorted Airport Transfer (airport transfers included)
Extra costs: Flights to Egypt. Entry Visa (if applicable). Departure taxes. Vaccinations. Travel & Health Insurance (approx. us$53). Laundry and Internet.
Extras
Tour and Weekend Trips
Once in country our local coordinator can help you find the most reliable and safe tour agencies for weekend trips, you can pay in cash or in most locations with a credit card. These tours are not part of the ABV fees.
Visit the only remaining survivor of the Seven Natural Wonders of the Ancient World, the Great Pyramid of Giza
Visit the Egyptian Museum and downtown street bazaar Khan El Khalili
Explore beautiful beaches with the crystal clear water of the Mediterranean Sea and stunning coral reefs of the Red Sea, while enjoying world-class diving experiences
Visit Valley of the Kings and Karnak Temple in Luxor
Visit Temples, museums, mausoleums, tombs and monasteries in Aswan
Ride a Felucca boat along the Nile River, longest river in the world
Experience the Sahara Desert, world's largest hot desert, by taking part in our Bedouin Safaris while camping under the stars
Visit Biblical Mount Sinai where Moses received the Ten Commandments and Saint Catherine's Monastery, one of the oldest Christian monasteries in the world
Festivities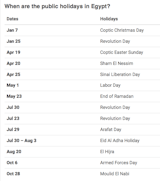 General Information
Meals & Food
Volunteers are usually provided breakfast, lunch and dinner at their accommodation during the week and weekends (read the website for detail description of the meals or ask our staff online). Breakfast typically consists of toast, fruit, eggs, cereal accompanied with milk, tea or coffee. Dinner usually includes: meat (cow, chicken), potato, rice, vegetables, spaghetti and a variety of western food. Volunteers can be away from their accommodation mid-day so they take a lunch bag or they go back home. We recommend budgeting between US$5 and US$10 per day to purchase lunch if you don't return to the host family, let the host family know if you change the lunch plans. If you have specific dietary requirements, our local teams and home-stays can customize to you but be flexible as well.
Start Dates
Most of our programs run year round, you can start any volunteer/internship program on any day. When you apply you will lets know your start and end dates. Our programs run year round and have volunteers arriving almost every day from many different countries.
Since our programs sometimes depend on the local holiday calendar, there are brief occasions when normal programs work is suspended. For example, schools/daycares often close for long winter/summer vacations. During these times, we arrange for alternative work programs that are similar in substance to our ongoing programs, but address the short-term, direct needs of the local communities.
If you would like to arrange your start and end dates around the local holidays, please call us at 1.866.423.3258 or email us at [email protected].
Giving Matters
A Broader View Volunteers work tirelessly year round to support our volunteers, and also to serve the local communities where ABV projects are based. As a tax-exempt 501 c(3) organization A Broader View receive 100% of our funding from volunteer contributions. Through your program fee contribution our non-profit charity organization can operate beneficial humanitarian aid programs which are successful and continuous supported year round.
Local, professional full-time coordinators, placement logistics, airport pick up and departure transportation, arrival orientation, food & local accommodations, are a major part of providing a safe, meaningful volunteer experience. When you join A Broader View, you will receive pre-trip visa and vaccination support, assistance with flights, fundraising planning, through our interactive online volunteer portal. Our local partners not only benefit from volunteers valuable contributions at the project, they benefit financially with year-round monetary support from A Broader View. In the last decade A Broader View has donated over 4.5 million dollars in international aid.
By joining A Broader View you are not only helping to make a difference during your own trip, your impact will last even after you go home.