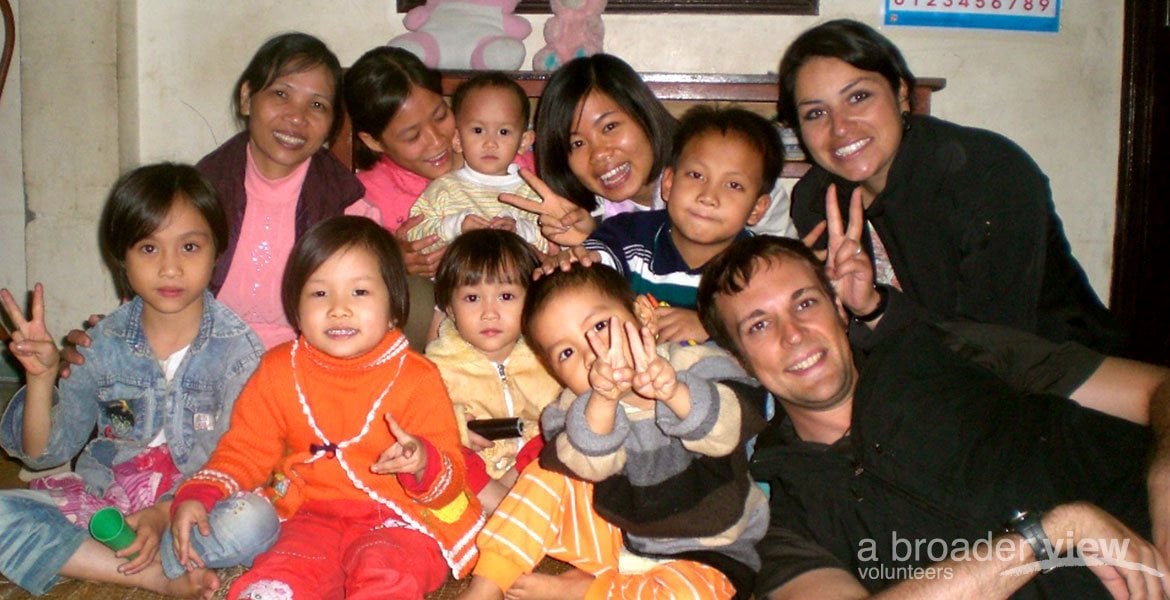 For many Vietnam will forever be associated with the horrors of war and economic repression. But there are other scenes to be found. The green lush scenery and colorful hill tribes, floating markets of the Mekong Delta, and miles of white sandy beaches, draw thousands of visitors to Vietnam each year. Vietnam has become a favorite destination of more and more tourists to Asia.
The country has a vibrant legacy from different cultures evident in the character of its towns, as well as in the architecture and food. Despite recent economic gains, Vietnam remains a low-income country. A significant proportion of Vietnamese people live just above the poverty line. More than three quarters of the population, and 90 per cent of poor people overall, live in rural areas, mainly near river deltas. Almost 80 per cent of the country's poor people depend on agriculture for their livelihood.
Our programs allow you to take part in meaningful community service work, while discovering the wonders of this fascinating country.
Overview
Project length: From 2 week to 8 weeks
Arrival Airport: Hanoi (Code: HAN), Ho Chi Minh (Code: SGN)
Work Schedule: Monday to Friday 5-8 hours per day
Requirements: Tourist Visa
Age Limits: Minimum 18 yrs or older for solo travelers.
Minimum Age: 12 to 16 yrs if traveling with parents
Airlines: United, Korean Air, China Airlines, Delyta, Qatar, Air France, Qantas
Vaccinations: Typhoid and Hep A wwwnc.cdc.gov
Inclusions
Accommodation: Guest House or onsite dorm room
Meals: 2 Meals a day (stipend)
Arrival: Airport meet and greet by ABV Staff
Orientation: Project Overview and Orientation
Support: Pre-trip written guide, In-country ABV staff available 24/7
Departure: ABV Staff Escorted Airport Transfer
Not included:
Flights to Vietnam. Entry Visa. Departure taxes. Vaccinations. Local Transportation. Travel & Health Insurance. Laundry and Internet
Asia / US$
Weeks
1
2
3
4
5
6
7
8
9
10
11
12
Vietnam
-
1180
1380
1380
1580
1580
1780
1780
-
-
-
-
A Broader View Volunteer (ABV)  allows every traveler to choose their own program start date. This means you can arrive on any flight, any day of the week. Since ABV program fees are 100% tax deductible* we encourage you to fund raise. ABV offers advice and assistance with flight planning, affordable travel insurance, as well as procuring a visa, if necessary. Our ABV staff is available to any your questions. Contact us by email, through the on-line chat feature on our website or call us toll free at 866-423-3258.
WHAT DO MY FEES PAY FOR?
Volunteer Registration Fee – ongoing support from ABV staff, program marketing costs, information pack, administration costs, ABV donation Fund, travel costs to inspect programs and communication costs with volunteers.
Volunteer Program Fee – ABV donation fund, airport pick-up, orientation, program supervision, accommodation and meals during volunteer program period, in-country 24/7 volunteer support and in-country administration costs. As a US Non-Profit Charity Organization all your fees are tax deductible and you can fundraise from our website to pay for the fees.