HOW TO VOLUNTEER ABROAD WITH A BROADER VIEW VOLUNTEERS
STEP 1 Research
STEP 2 Application
STEP 2.5 Fundraising (Optional)
STEP 3 Pre-Departure
STEP 4 Abroad & Back

At A Broader View, we organize life-changing volunteer programs and internships in the developing world. It's very easy - you choose your program, where you want to travel, and when you want to start. You pay us a fee and we provide you with:
Professional staff support before, during, and after your trip,
Customized approach where everything is taken care of for you
An amazing program with a real impact
We make change possible through our programs. Each one solves some specific issues. This might be to save sea turtles from being wiped out in Costa Rica, or to fight gender inequality in Nepal. Our programs run all year round, no matter how many volunteers and interns we have.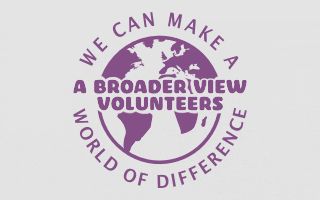 Video Review Volunteer Meredith Manning in Chile La Serena Child Care Program