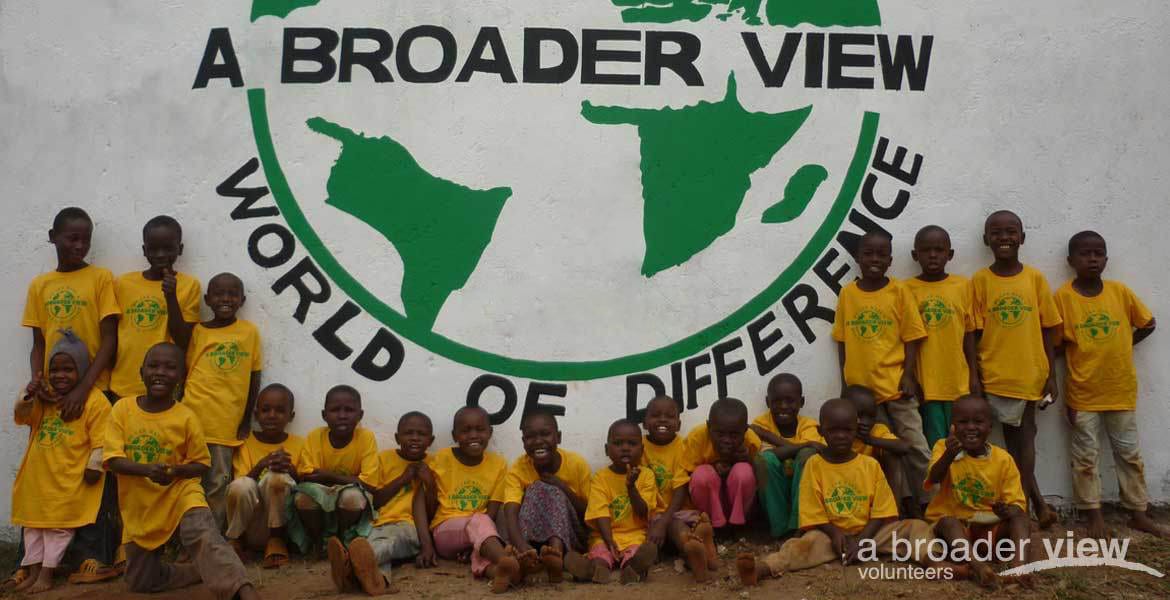 A Broader View offers programs which specifically focus on child care abroad. Our volunteer aim is to provide hands on help with the day-to-day operation of the orphanage so they can provide the children with good quality food, housing, education and health care. By providing individual attention to a needy child, you too can make a lasting difference. A hug and a smile provide meaning to the life of kids who had grown up deprived of love and care. Male and female volunteers are needed. Volunteers are asked to provide basic English education, to promote health and hygienic habits, organize recreational games and sports lessons and assist the staff in counseling the children. In these projects you could find yourself painting, changing diapers, organizing a soccer game, washing or cooking for the kids, or simply leading a sing a long.
A Broader View Volunteer (ABV)  allows every traveler to choose their own program start date. This means you can arrive on any flight, any day of the week. Since ABV program fees are 100% tax deductible* we encourage you to fund raise. ABV offers advice and assistance with flight planning, affordable travel insurance, as well as procuring a visa, if necessary. Our ABV staff is available to any your questions. Contact us by email, through the on-line chat feature on our website or call us toll free at 866-423-3258.
WHAT DO MY FEES PAY FOR?
Volunteer Registration Fee – ongoing support from ABV staff, program marketing costs, information pack, administration costs, ABV donation Fund, travel costs to inspect programs and communication costs with volunteers.
Volunteer Program Fee – ABV donation fund, airport pick-up, orientation, program supervision, accommodation and meals during volunteer program period, in-country 24/7 volunteer support and in-country administration costs. As a US Non-Profit Charity Organization all your fees are tax deductible and you can fundraise from our website to pay for the fees.