Therapy / Rehabilitation
As an ungraduated healthcare student this is an excellent opportunity to assist in a medical center. Gain universal knowledge and experience in your future career path. Volunteer with a local foundation that believes in the physical recovery of all individuals, offering rehabilitation to all people from the La Mesa Colombian community.
Details

Hits: 11996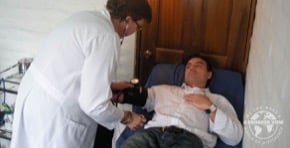 Volunteer in Ecuador, this institution was born in December 1984 with the authorization of the Ministry of social well-being; the institution focuses its work in the areas of: Physical therapies, technical help, occupational therapy, language therapy, medical services, and protection of the rights in benefit of the disabled persons.