A Broader View invites you to immerse yourself in the vibrant culture and scenic beauty of the Dominican Republic while making a significant impact in local communities. Known for our meaningful and secure volunteer programs, we are on the lookout for compassionate individuals ready to make a difference.
As a volunteer, you'll engage with an array of social and environmental projects tailored to address the specific needs of the local communities. Opportunities include healthcare, teaching, childcare, conservation, and community development, among others.
Healthcare volunteers may work in local clinics or hospitals, providing much-needed support to medical staff while gaining invaluable first-hand experience. If education is your passion, you may help teach English, math, or science in a local school, or perhaps run workshops for adults. In the environmental conservation program, you'll have the chance to work on sustainable projects that help preserve the country's rich biodiversity.
You don't have to be a professional to volunteer - we have programs suitable for students, professionals, and retirees alike. It's an opportunity to learn, grow, and develop new skills while experiencing life from a different perspective.
A Broader View's program in the Dominican Republic isn't just about the work. During your downtime, explore the beautiful beaches, rich history, and warm, friendly culture that the Caribbean nation has to offer.
We provide safe accommodations with local host families, offer delicious local meals, and ensure round-the-clock support from our in-country coordinators. We'll guide you every step of the way, from pre-departure preparation to providing help and advice during your stay.
Volunteering in the Dominican Republic with A Broader View is a chance to make a real difference while experiencing one of the world's most colorful cultures. This is an opportunity to make a broader view your own.
Volunteering in Dominican Republic will provide you the chance of a lifetime to explore this mysterious country while giving back to the community. Arrival Tourist Card: US$ 10 and departure Tax US$20 at the airport, have cash in hand.
Overview
Project Length: From 1 week to 12 weeks
Arrival Airport: Santiago de Los Caballeros (Airport code: STI)
Work Schedule: Monday to Friday 6-8 hours per day
Requirements: Background Check... read more
Optional: Spanish Immersion Lesson.
Age Limits: Minimum 17yrs or older for solo travelers.
Minimum Age: 12 to 16 yrs if volunteering with parents.
Airlines: United, American
Vaccinations: Routine Vac, Hep-A and Typhoid wwwnc.cdc.gov
Volunteer Projects in Dominican Republic
Pre-Medical/Pre-Nursing

Undergraduate students (medical, global health, nursing) are welcome to join our health-related projects in Santiago de los Caballeros, Dominican Republic. These projects not only provide a hands-on learning opportunity in universal health care practices, you will also make a lasting impact on this Dominican community.
Pre-medical and Student nurses work side by side the local doctors and nurses at a very busy public, regional hospital in Jose Maria Cabral y Baez. This is the main medical source for thousands of people in the Cibao region of The Dominican Republic. The hospital has both outpatient and inpatient services, including emergency care, mainly for low-income families. Some of the daily volunteer tasks may include:
Assisting in the maternity ward
Charting patients, taking vitals, assisting with consultations
Assisting with: cleaning wounds, changing bandages, sutures
Outreach campaigns: preparing materials/and set up
Our program is open to volunteers of all educational or professional backgrounds. As our sites are open year-round, volunteers are welcome to
travel at any time and for any length of time. Whether you're learning about tropical medicine in the local hospital, giving dental health education classes, working on the ambulance or observing surgery, your experience allows you to better understand the Dominican healthcare system as well as contribute to the improvement of health in Santiago de los Caballeros and the surrounding Cibao community.
REQUIRED
Mandatory: 4 to 6 scrubs, comfortable shoes or sneakers and bring basic tools as: oximeter, stethoscope, strip thermometer, blood pressure cuff, gloves, mask, cleaning wipes, blue red pens (to use and donate).
Paramedical / Rescue / EMT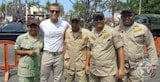 All activities take place in the ambulances, either rescue activity or transferring patients from home or the workplace to the public or private hospital. Patient transfer from Hospital Jose Maria Cabral Y Baez. They participate in all rescue or support of firefighters in case of fire.
Activities that involves Volunteers:
Attend any emergency call, by car accident or any other type.
Assistance in shipwreck or any other incident in the coast.
Participate in the rescue of tourists who may have an accident in activities such as rafting or hiking.
Participate in resistance training, rescue and survival in which you are planned for firefighters during this program.
Help or assist in activities such as cleaning the Fire Station Department, cleaning of Rescue Department, review of equipment, etc.
If there is no emergency, volunteers can participate in the activities of grooming the firefighting units, monitor the health of the public schools, attend football matches at the local stadium, as prevention in case of an emergency in the stadium, attend training reinforcement for firefighters in medical rescue, marine rescue, vehicle accidents, fires, and also participate in recreational activities with firefighters, such as playing football, watch TV, and other games that are in the Fire Station.
Medical Healthcare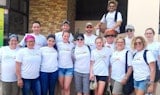 The Dominican Republic is high poverty developing country in Caribbean where more than 65% of the population live in poverty. Our A Broader View programs are based in the coastal city of Santiago de los Caballeros ABV partners with the regional hospital in Jose Maria Cabral y Baez, with the local Bomberos ambulance service and with several small clinics in around the city.
Global Health Volunteer Program: Santiago de los Caballeros, Dominican Republic
Most of the local clinics, and even the newer, larger regional hospital in Santiago de los Caballeros is critically understaffed ill-equipped. As in many developing countries most patients have illnesses preventable by basic hygiene and healthy living practices. International medical volunteers fill a necessary life line in many cases. Over the last 15 years ABV has built a strong partnership worldwide. ABV provides financial contributions to buy medical and ambulance equipment and asks volunteers to come with medical donations to support the program.
Clinical Activities/Health Education/Special Initiatives in Santiago de los Caballeros, Dominican Republic:
Rounds with hospital staff
Observing minor surgeries
Assisting in the ER and triage areas
Maternity, labor and delivery unit in the hospital
Health and dental brigades on community outreach days
Pharmacy and laboratory placements are available
Ophthalmology and Optometry Outreach & Surgery
In Santiago de los Caballeros we welcome qualified Optometrists and Ophthalmologists to support the work of the local eye doctors. Optometrists can share their skills and knowledge, and provide surgical support and training to the local providers. For many in The Dominican Republic eye problems go unchecked due to lack of money. Most common ailments include cataracts and pterygium.
Come join this program and be part of a self-sustaining, established network of local surgeons and health providers that will continue to grow and enhance the quality of care for a population in need on a global scale. Qualified optometrist or ophthalmologists must be fully licensed, trained and currently practicing optometrist or ophthalmologist. We have a waiting list of 250 patients with Cataracts & Pterigion that need of your help.
To maximize your contribution, ABV will tailor your experience based on current needs, your interests, Spanish levels, training, and amount of time that you spend with us on-site in Santiago de los Caballeros, Dominican Republic.
We accept volunteers traveling individually as well as groups of various sizes. Spanish proficiency is recommended, but not required by ABV Volunteers. However, volunteers may find that any level of Spanish comprehension will enhance interactions with medical staff, patients, and community members. This program is suitable for physicians, physician assistants, licensed nurses, EMT trained volunteers.
REQUIRED
Mandatory: 4 to 6 scrubs, comfortable shoes or sneakers and bring basic tools as: oximeter, stethoscope, strip thermometer, blood pressure cuff, gloves, mask, cleaning wipes, blue & red pens (to use and donate).
Pre-Dental / Dentist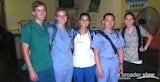 Many people throughout Caribbean, including The Dominican Republic do not receive regular dental care. By partnering with the regional hospital's dental department, A Broader View Volunteers provide necessary support to people who would otherwise not receive any dental attention
Although your trip may only last a week or two, your service will have an ongoing effect on the community. Through education and example, people's overall quality of life can be changed with knowledge shared by volunteers. Basic knowledge of oral hygiene can prevent future diseases and significantly reduce a person's pain and suffering.
Volunteer's level of experience, as well as their Spanish knowledge will determine the type of work you will be involved in, and the level of independence you would have during procedures. Dental professionals (dentist, dental assistance, pre-dental college students and dental students) are welcome and needed in this program. All procedures will be overseen by a local, licensed Dominican dentist.
Volunteers tasks may include:
Set up of the examination area. Separating instruments and materials according to need.
Assisting with prophylaxis and fluoride treatments
Preventive dentistry advocacy: teaching & educating patients on proper cleaning and flossing
Pain management procedures, oral cancer screenings, fillings, sealants and extractions are performed by the local licensed dentists in charge of the clinic. During these procedures volunteers will receive a one on one learning experience where the dentist will discuss the procedure and answer questions as they go
Non-Spanish speaking volunteers: Language immersion is recommended. This is a combination of morning dental rotation and afternoon of Spanish lessons, 5 days a week. Optional translators are available for hire ($15 per day, paid locally). Volunteers must supply their own scrubs, gloves, basic hand tools/ instruments.
Orphan & Child Care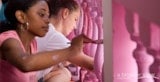 By volunteering with A Broader View, you'll have an extraordinary opportunity to serve in a bustling local community center and a loving residential orphanage, each home to children of diverse ages and backgrounds.
In the heart of the community lies a nurturing day care center, a haven for about 100 children aged 1 to 10 years, primarily from single-mother families. The center serves as a safe space where the children receive care, attention, and a warm lunch.
As a volunteer, your role would be multifaceted - you could be the charismatic teacher sparking curiosity with pre-school lessons, the friendly playmate in an energetic game, or the engaging storyteller fostering conversation and learning. You may also lend a hand in the bustling kitchens, assisting in preparing nutritious meals or performing other essential tasks to keep the center running smoothly.
The residential orphanage offers a nurturing environment for approximately 20 children, aged 8 to 15 years. As a friendly caretaker, you'll focus on educational games that are as entertaining as they are enlightening. You'll share laughter and wisdom while reading books, foster a sense of camaraderie through interaction, and instill a sense of responsibility by helping with light chores like cooking and cleaning. Every moment you spend contributes to a nurturing, enriching atmosphere for these children.
This project can be combined with our Language and Cultural Immersion program, allowing you to gain a deeper understanding of the Dominican culture and language while serving the community.
Language Immersion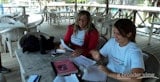 Learn from native Spanish speakers in a comfortable one-on-one/two environment. Learn at your own speed and determine your own syllabus with the input of your teacher. Enhance your lessons by living with a local Dominican family and volunteering in a community project allowing you to be immersed.
Language Immersion classes can be combined with any of the Santiago de Los Caballeros based volunteer project: teaching, medical, orphanage support, Pre-Medical/Nurse/EMT. Lessons are provided by licensed instructors. Focus will be on pronunciation, grammar, and conversation/dialogue.
Program Schedule
Program starts and ends in Santiago de los Caballeros.
Airport meet and greet in Santiago de los Caballeros. Afternoon city tour and orientation. (Airport Code: STI)
Morning or afternoon Spanish lessons, 5 days a week for 20 hours (45min each)
Morning or afternoon Volunteer work, 5 days a week for 20 hours
Certificate of completion from Spanish school.
Support: Local ABV Director support 24/7 during placement
Departure: ABV Staff Escorted Airport Transfer
Teaching / Education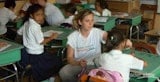 Venture into the heart of Santiago de los Caballeros, where the rhythmic cadence of Spanish fills the air, and an opportunity to make a profound impact awaits you. The burgeoning hospitality industry in the Dominican Republic has sparked a growing demand for English proficiency, and you can play a pivotal role in bridging this gap.
As a volunteer with A Broader View, you'll be placed in a local primary or high school nestled in the underserved areas of Santiago de los Caballeros. Despite their vibrant spirit and potential, these schools face an acute shortage of native English-speaking volunteers.
You will guide the children towards mastering English, helping them grasp the intricacies of vocabulary and the nuances of grammar. A typical classroom holds an eager audience of about 30 students, each ready to unlock the doors of opportunity that English proficiency can offer.
To succeed in this mission, you need to be comfortable leading a classroom and have a basic command of Spanish to communicate effectively. But fret not! The eager eyes and open minds of the students will fuel your confidence and make your teaching experience rewarding and enriching.
You can combine this program with our Language and Cultural Immersion initiative. While you help students unravel the mysteries of English, you can simultaneously immerse yourself in the Dominican Republic's rich culture and language.
Please note: The schools close from December 22nd to January 10th.
HIV Awareness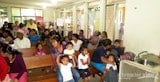 Dive into an urgent and meaningful mission in the Dominican Republic, a country grappling with a significant increase in HIV infections. In fact, the nation accounts for almost 60 percent of all cases reported in Central America, with heterosexual transmission being responsible for around 80 percent of these cases. In addition, studies reveal that between 1 and 4 percent of pregnant women are infected with the virus.
As a volunteer with A Broader View, you'll become an essential ally in the fight against HIV. Our project invites passionate individuals, especially those studying Pre-Med/Pre-Nursing or Public Health, to join our health-related initiative and contribute to various care and support activities.
As part of your volunteer activities, you will contribute to essential counseling services, including preventative counseling. You'll have a hand in designing and implementing vital Information, Education, and Communication (IEC) materials that can make a significant impact on public awareness and prevention.
You will also have the opportunity to assist in the diagnosis and treatment of minor opportunistic infections, providing palliative care that can greatly improve the quality of life for those affected. One of the most impactful aspects of your work will involve IEC activities designed to chip away at the stigma surrounding HIV and to combat discrimination, fostering a more understanding and supportive community.
Fluency in Spanish is a must for this placement, as it will enable you to communicate effectively with local healthcare professionals and the communities you'll be serving.
Elderly Care Center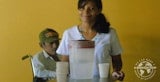 Embark on a journey of connection and care in the Dominican Republic, serving in a home that provides a safe haven for 25 residents, many of whom have no other living options and some abandoned by their own families. This residence, operated free of charge, is more than just a place to live. It offers its residents meals, clothing, medical treatment, and therapy, aiming to envelop them in a warm cocoon of love and care.
As a volunteer with A Broader View, you'll be a crucial part of this caring ecosystem. Your role will be versatile - one moment you might be sparking joy through recreational and cultural activities, the next, you could be lending a hand in the preparation of meals, or attending to the cleaning, washing, and gardening chores. Some residents might simply cherish your companionship, enjoying a heartfelt conversation or being immersed in a captivating story you read to them.
The program is particularly well-suited to those involved in the medical field, as there is a significant need for health checks like blood pressure and sugar level monitoring, administering medication, and meeting physical therapy needs.
In addition to your time and skills, there are several items you can donate that would greatly contribute to the home:
Medical supplies (gloves, bandages, antiseptics)
Hygiene products (soap, shampoo, toothbrushes, toothpaste)
Cleaning supplies (disinfectants, laundry detergent)
Bedding items (sheets, pillowcases)
Kitchen supplies (utensils, pots, pans)
Non-perishable food items
Clothing and shoes for adults
Gardening tools
Recreational items (games, puzzles, art supplies)
Books in Spanish for reading activities.
Group Service Learning Trips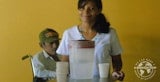 Embark on an unforgettable journey of service and immersion with A Broader View. We offer specially curated group trips for high schools, colleges, and universities to the Dominican Republic, designed for 6 to 32 volunteers. These trips combine meaningful volunteer work, enriching cultural experiences, and comfortable accommodations, making them perfect for Service Learning initiatives.
Our Service Learning Trips are carefully structured to align with educational objectives, while providing students with hands-on experience in social and environmental projects. Whether it's healthcare, education, conservation, or community development, our programs offer a unique opportunity for students to apply their classroom learning to real-world scenarios.
Accommodations and Logistics: We understand the importance of safety and comfort, especially when traveling as a group. That's why we arrange accommodation in reputable hotels with all necessary amenities. Meals are also taken care of, with a variety of delicious local cuisine for you to savor. We handle all bus transfers to ensure your group travels securely between locations.
Cultural Tours: But it's not all work; we believe in the importance of understanding and experiencing the local culture. Our program includes guided cultural tours that allow volunteers to explore the rich history and vibrant lifestyle of the Dominican Republic. From its sun-kissed beaches to bustling local markets, your group will have the opportunity to fully immerse in the Dominican way of life.
Support: We provide 24/7 in-country support through our dedicated coordinators. From pre-departure preparations to on-ground assistance, we ensure your group has the best possible experience.
Join us at A Broader View for an enriching and life-changing Service Learning Trip to the Dominican Republic. Transform lives, including your own, and gain a broader perspective of the world.
Contact us at [email protected] or call toll free 866-423-3258 for a customized trip for your group.
Country Info
Dominican Republic Introduction
Santiago de los Caballeros, often simply known as Santiago, is the second largest city in the Dominican Republic and is considered the heart of the Dominican Republic's vibrant culture. As a volunteer arriving from abroad, you're stepping into a world steeped in history, buzzing with energy, and brimming with warmth and hospitality.
Santiago is known for its grand architecture, and the cityscape is a blend of modern structures and historical gems. One of the city's most prominent landmarks is the Monument to the Heroes of the Restoration, a tall marble tower offering breathtaking views of Santiago. A visit here is a perfect way to start understanding the city's history and its resilient spirit.
The city also boasts a robust arts scene, with numerous galleries and museums to explore. Centro León, the city's main cultural center, hosts regular art exhibitions, cultural events, and educational programs, and the Gran Teatro del Cibao is the epicenter for performing arts.
Volunteers who enjoy green spaces will find solace in Santiago's parks. Parque Central, located in the city center, and the Jardín Botánico, a vast botanical garden, are perfect spots for relaxation and people-watching.
Santiago is equally famous for its vibrant local markets, offering a glimpse into the Dominican way of life. Mercado Modelo, the largest traditional market, is a place where you can immerse yourself in local culture, and perhaps pick up some Spanish phrases from friendly vendors.
The culinary scene in Santiago is a mix of traditional Dominican cuisine, street food, and international gastronomy. Delicious foods like 'la bandera' (the national dish consisting of rice, beans, and meat), 'mofongo' (a garlicky plantain dish), and 'sancocho' (a hearty stew) are a must-try.
As a volunteer in Santiago de los Caballeros, you'll not only witness but also participate in the city's lively cultural and community events. From the rhythmic beats of merengue and bachata to the jubilant atmosphere of local festivals like Carnaval, your time in Santiago will be enriched by these shared experiences.
The people of Santiago, known for their warmth and friendliness, are its most captivating aspect. As a volunteer, you will work closely with these communities, which will undoubtedly result in meaningful relationships and a deeper understanding of the Dominican culture.
Welcome to Santiago de los Caballeros - a city of resilient history, rich culture, and warm-hearted people. Your journey as a volunteer in this beautiful city promises to be as rewarding as it is transformative.
Coordinator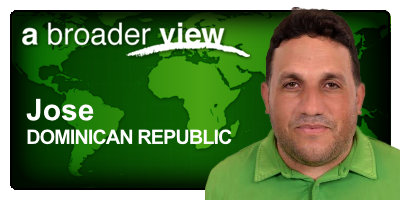 Welcome to Dominican Republic, DC! I'm Jose, your local ABV coordinator. I'll be available 24/7 for any urgent contact. You'll work in Santiago de Los Caballeros and surroundings, 2 hours from Santo Domingo, our main city. I'll introduce you to the volunteer location and staff. Feel free to seek my help and ask questions while you're here.
Weather
Facts from our historical climate data:
Which months have the greatest rainfall in Santiago de los Caballeros?
Most rainfall (rainy season) is seen in May, November and December.
Which is the hottest month in Santiago de los Caballeros?
August has an average maximum temperature of 32°C (89°F) and is the hottest month of the year.
Which is the coolest month in Santiago de los Caballeros?
The coolest month is January with an average maximum temperature of 27°C (81°F).
Which is the wettest month in Santiago de los Caballeros?
May tops the wettest month list with 209mm (8.2in) of rainfall.
Which is the driest month in Santiago de los Caballeros?
March is the driest month with 63mm (2.5in) of precipitation.
Which is the sunniest month in Santiago de los Caballeros?
August is the sunniest month with an average of 262 hours of sunshine.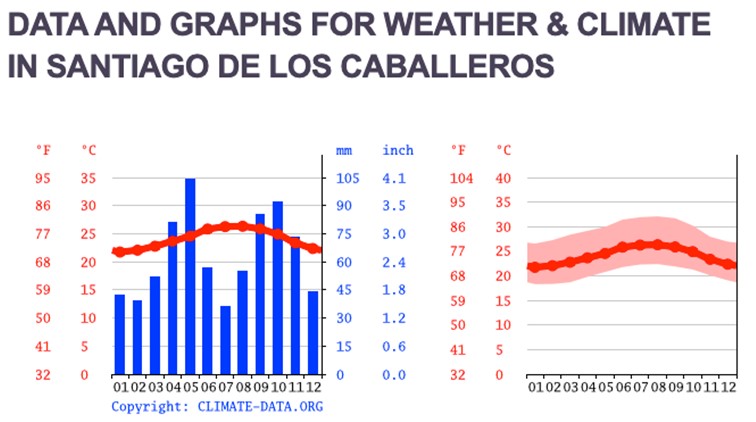 Reviews & Multimedia
Reviews
We were always provided with 3 meals a day. The majority of meals consisted of rice, beans, eggs and tortillas and were prepared by the maid. The house has a secure gate at the entry and we never felt unsafe. Rafael and his family were very accommodating.
I would not trade this month for the world. It has given me incredible into lives that are so far from my own. As cliche as it sounds, my life will never be the same and for that I am forever grateful.Absolutely amazing. Rafael and his entire family were warm, welcoming, and loving.
Volunteering Honduras in the hospitals and walking through the neighborhoods vaccinating the community was one of the most unique and life changing experiences I've had. Our ABV Coordinator in Honduras helped us with everything we needed during our trip.
Prices for Dominican Republic (D.C.)
Program Fees
Since A Broader View Volunteers is a 501c(3) charitable organization, You can fundraise (optional) for the expenses of the trip after you get confirmed in our programs. Prices are per person and in US dollars (US$).
| Program Fee $USD | Length of program |
| --- | --- |
| $995 | 1 week |
| $1195 | 2 weeks |
| $1295 | 3 weeks |
| $1495 | 4 weeks |
| $1695 | 5 weeks |
| $1895 | 6 weeks |
| Country / weeks | 1 | 2 | 3 | 4 |
| --- | --- | --- | --- | --- |
| Dominican Republic - Language Immersion | $1060 | $1420 | $1780 | $2140 |
Inclusions
Accommodation: Host Families
Meals: Breakfast, lunch and dinner daily
Arrival: Airport meet and greet by ABV Staff
Orientation: Project Overview and Santiago Orientation
Support: Pre-trip written guide, In-country ABV staff available 24/7
Departure: ABV Staff Escorted Airport Transfer
Extra costs: Flights to Dominican Republic. Visas and/or entry-exit fees. Vaccinations. Local Transportation. Travel & Health Insurance. Laundry and Internet


Extras
Tour and weekend trips
Punta Cana: Known for its pristine beaches and all-inclusive resorts, Punta Cana is a popular tourist destination. Enjoy water activities like snorkeling, scuba diving, and sailing, or relax on the beautiful white sandy beaches.
Santo Domingo: As the capital city of the Dominican Republic, Santo Domingo offers a blend of history and modern attractions. Visit the Colonial Zone, a UNESCO World Heritage site, explore the ancient fortifications, and immerse yourself in the vibrant local culture.
Puerto Plata: Located on the northern coast, Puerto Plata boasts stunning beaches and a vibrant nightlife. Take a cable car ride to the top of Mount Isabel de Torres for breathtaking views, or visit the historic Fortaleza San Felipe.
Samaná Peninsula: This picturesque peninsula is renowned for its natural beauty. Take a boat tour to witness the majestic humpback whales during their migration season (January to March), or visit the stunning El Limón Waterfall and the idyllic beaches of Las Terrenas.
La Romana: Home to luxurious resorts and golf courses, La Romana is perfect for a weekend getaway. Explore the Altos de Chavón, a replica of a Mediterranean village, or take a boat trip to Saona Island for crystal-clear waters and pristine beaches.
Jarabacoa: For nature lovers and adventure seekers, Jarabacoa is an ideal destination. Known as the "City of Eternal Spring," it offers opportunities for hiking, mountain biking, river rafting, and canyoning in the breathtaking Cordillera Central mountain range.
Barahona: Situated on the southwestern coast, Barahona is a hidden gem with stunning landscapes. Explore the Bahia de las Aguilas, a pristine beach with crystal-clear waters, or visit the stunning Parque Nacional Jaragua, known for its diverse wildlife.
Las Galeras: Located on the Samaná Peninsula, Las Galeras offers a laid-back and serene atmosphere. Relax on the uncrowded beaches, visit Playa Rincon, often considered one of the most beautiful beaches in the Caribbean, or explore the nearby national parks.
Bayahibe: This charming fishing village on the southeastern coast is a gateway to the stunning Saona Island. Take a catamaran or speedboat tour to the island, where you can enjoy snorkeling, swimming in natural pools, and soaking up the sun.
Santiago: Known as the "Heartland City," Santiago is the country's second-largest city. Explore the historic center, visit the Monumento a los Heroes de la Restauracion, and experience the vibrant nightlife and culinary scene.
Festivals and Festivities
Dominican Republic is known for its vibrant culture and lively festivals throughout the year. Here are some of the popular festivals and festivities celebrated in the Dominican Republic, along with their dates and descriptions:
Dominican Carnival (February-March): The Dominican Carnival is a grand celebration held throughout the country, with the main festivities taking place in Santo Domingo, La Vega, and Santiago. The carnival features colorful parades, lively music, traditional costumes, and dancing. It's a fusion of African, European, and Indigenous traditions and is known for its energetic and joyful atmosphere.
Independence Day (February 27th): Independence Day marks the Dominican Republic's independence from Haiti in 1844. The entire country comes alive with patriotic spirit, and various events and parades are held to commemorate the occasion. The streets are filled with flags, music, and cultural performances, reflecting the pride and history of the nation.
Semana Santa (Holy Week, date varies): Semana Santa is a religious celebration that takes place during the week leading up to Easter Sunday. It is an important time for many Dominicans, who participate in processions, religious ceremonies, and reenactments of the Passion of Christ. Popular destinations for Semana Santa festivities include Santo Domingo, Santiago, and La Vega.
Merengue Festival (July): The Merengue Festival is an annual celebration of the country's national dance and music genre, Merengue. The festival features live performances by renowned Merengue artists, dance competitions, and cultural exhibitions. It is held in Santo Domingo and attracts both locals and tourists who want to experience the lively rhythms and infectious beats of Merengue music.
Festival de la Novia del Atlántico (Festival of the Atlantic Bride) (October): This festival is held in the coastal town of Puerto Plata and celebrates the city's cultural heritage. It includes music, dance performances, parades, and a beauty pageant where the "Bride of the Atlantic" is crowned. The festival highlights Puerto Plata's history, traditions, and scenic beauty.
Festival del Merengue y Ritmos Caribeños (Merengue and Caribbean Rhythms Festival) (October-November): This festival takes place in Santo Domingo and showcases a diverse range of Caribbean music genres, including Merengue, Bachata, Salsa, and Reggaeton. The event features live performances by local and international artists, dance competitions, and workshops for music enthusiasts.
La Vega Carnival (February): La Vega Carnival is one of the most famous carnival celebrations in the Dominican Republic. It is known for its extravagant costumes, vibrant parades, and lively music. The carnival is held in the city of La Vega and attracts visitors from all over the country. It is a spectacular display of creativity, culture, and joy.
Please note that festival dates may vary slightly from year to year, so it's always a good idea to check the specific dates for each festival in the year you plan to visit the Dominican Republic.
General Information
Meals & Food
Volunteers are usually provided breakfast, lunch and dinner at their accommodation during the week and weekends (read the website for detail description of the meals or ask our staff online). Breakfast typically consists of toast, fruit, eggs, cereal accompanied with milk, tea or coffee. Dinner usually includes: meat (cow, chicken), potato, rice, vegetables, spaghetti and a variety of western food. Volunteers can be away from their accommodation mid-day so they take a lunch bag or they go back home. We recommend budgeting between US$5 and US$10 per day to purchase lunch if you don't return to the host family, let the host family know if you change the lunch plans. If you have specific dietary requirements, our local teams and home-stays can customize to you but be flexible as well.
Start Dates
Most of our programs run year round, you can start any volunteer/internship program on any day. When you apply you will lets know your start and end dates. Our programs run year round and have volunteers arriving almost every day from many different countries.
Since our programs sometimes depend on the local holiday calendar, there are brief occasions when normal programs work is suspended. For example, schools/daycares often close for long winter/summer vacations. During these times, we arrange for alternative work programs that are similar in substance to our ongoing programs, but address the short-term, direct needs of the local communities.
If you would like to arrange your start and end dates around the local holidays, please call us at 1.866.423.3258 or email us at [email protected].
Giving Matters
A Broader View Volunteers work tirelessly year round to support our volunteers, and also to serve the local communities where ABV projects are based. As a tax-exempt 501 c(3) organization A Broader View receive 100% of our funding from volunteer contributions. Through your program fee contribution our non-profit charity organization can operate beneficial humanitarian aid programs which are successful and continuous supported year round.
Local, professional full-time coordinators, placement logistics, airport pick up and departure transportation, arrival orientation, food & local accommodations, are a major part of providing a safe, meaningful volunteer experience. When you join A Broader View, you will receive pre-trip visa and vaccination support, assistance with flights, fundraising planning, through our interactive online volunteer portal. Our local partners not only benefit from volunteers valuable contributions at the project, they benefit financially with year-round monetary support from A Broader View. In the last decade A Broader View has donated over 4.5 million dollars in international aid.
By joining A Broader View you are not only helping to make a difference during your own trip, your impact will last even after you go home.