A Broader View Volunteers offers families an affordable opportunity to travel together and participate in a humanitarian aid focused program. A Broader View hosts married couples, life partners, siblings and families with children 10 years and older. Travel with a purpose this year!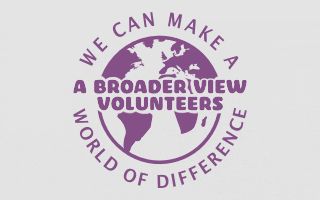 Family Volunteer Abroad Review Ecuador Quito Beisser Family Orphanage Program
+ Where can my family volunteer abroad in a safe and affordable program?
A Broader View makes it easy to organize a holiday with family volunteer programs available throughout Latin America, Asia and Africa.
Some of our most popular family volunteer opportunities are:
Can I volunteer with my children Overseas?
Sure - we offer a large number of volunteer abroad programs for parents who would like to volunteer abroad with children as part of a volunteer family vacation. Minimum age for the children is 12 year old. If under contact our office.
Our professional Volunteer Program managers are happy to guide you in choosing the volunteer abroad project that best suits the ages and abilities of your children and your family.
Which projects are most suitable for family volunteer trips?
Children over 12 and teenagers under 18 must always have the supervision of the parent during the duration of the program.
For families with underage children, our orphanage programs are the most rewarding volunteer projects for the group, as these allow children to make friends and play with the other children. An Animal Center/sea turtle/sloth rehabilitation programs great options for families with children who want to work outdoors! Our conservation-focused program in Costa Rica, Ecuador, India includes family-friendly volunteer work like sloth rehabilitation, animal rescue and sea turtle conservation activities.
How much do I have to pay to volunteer abroad as a family?
Each family member has to pay a Deposit Fee and Program balance for your family group program. Check out our program fees, as an US NonProfit charity your fees are tax deductible and you can fundraise for these expenses in your ABV account.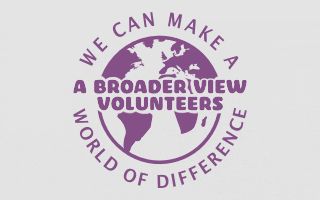 Volunteer Ecuador Quito Testimonial Terrence Gibboney family of 5 Child Care Program Program
What our ABV family alumni say about their experiences?
"Volunteering as a family with ABV was a humbling experience. I wish more people could come and provide their time and talents for a great cause. Our host's welcome was the true meaning of family. We will miss the loving nature of the people we met at the projects." – Santos Family, Ecuador
"I would recommend volunteering with A Broader View. The staff were knowledgeable and accommodating. ABV were very willing to work with up in constructing a program that worked for us given our tight timeframe. Most of all we felt taken care of which is important when you are so far away from home is a foreign environment."– Ortiz Family, Galapagos
"I was pleased with ABV. We applied as a family of five and were fortunate to all be placed in a project individualized to our own interests." – Gibboney Family, Peru
"Working with ABV couldn't have been easier. My brother and I felt we were prepared and knew what to expect upon arrival. We have already told many friends about our experience and how easy it was, and how rewarding it felt. I am sure a few will see Uganda through the ABV organization." – Joe & Jordan Whalen, Uganda
"We have absolutely loved our time in Uganda! The people are so nice and the countryside is beautiful. There is an incredible amount of need here. I wish we were staying longer. Thank you ABV!" – Tammie & 14yrs old Ethan, Uganda
"We had an excellent experience as a volunteer at the orphanage. The staff and children were very welcoming, and the kids were playful and very high energy. We played soccer, basketball, and pushed the small children in the swings. Bring a positive attitude, initiative, and a lot of energy, and the experience will be something that you remember for the rest of your life." – Friedman Family, Belize