Paramedical / Rescue
This is a unique opportunity to learn and support the work of professional paramedics. Volunteer will have the opportunity to accompany the medical team as they provide emergency medical support throughout the city of San Jose.
Details

Hits: 17952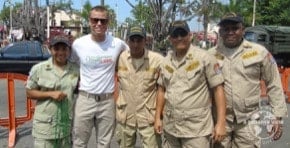 Volunteer Honduras all activities take place in the ambulances, either rescue activity or transferring patients from home or the workplace to the public or private hospital. Patient transfer from Hospital of La Ceiba to Catarino Rivas Hospital in San Pedro Sula. They participate in all rescue or support of firefighters in case of fire.
Details

Hits: 8166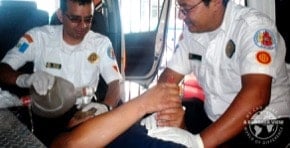 Volunteer Guatemala, Quetzaltenango, as second biggest city of Guatemala, relies 100% on volunteer firefighters. These firefighters are responsible to attend emergencies and fires in the city. Volunteer with prior training would participate in the ambulance activities. This can include attend car accidents, injured people, general sickness.  On a daily basis, the local firefighters attend approximately 6-10 emergencies, in the area of Quetzaltenango and surrounding villages. In case of big accidents, they also provide assistance further into the country.