Volunteering in Kenya When most people think of Kenya, they think of world famous wilderness reserves and safari vacations – but there is so much more. Kenya is home to over 50 different ethnic tribes, all with their own languages, cultures and customs. Regarded by many as the 'jewel of East Africa', Kenya also has some of Africa's best beaches, scenic countryside and a developed tourist infrastructure.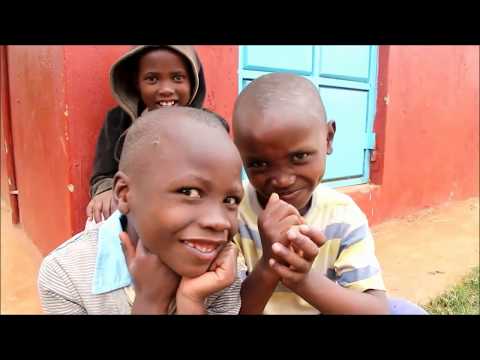 Video Review Volunteer Abroad Kenya Orphanage Program Tiffany Tsang with Abroaderview.org
Like so many countries in Africa, Kenya has been hit very hard by the Aids epidemic, especially in the rural areas. Millions of people are infected with the disease and children are the worst affected. Many children are left orphaned, or raised by overburdened family members, or worse, end up living in the slums of Nairobi. Parentless children and aging grandparents now compose many communities, unbalancing the socio-economic structure of the region which promotes a cycle of continued poverty in many areas.
Overview
Project Length: From 1 week to 8 weeks
Arrival Airport: Nairobi (Code: NBO) or Mombasa (MBA)
Work Schedule: Monday to Friday 8 hours per day
Requirements: Tourist visa. Expect rural living conditions.
Age Limits: Minimum 17yrs or older for solo travelers.
Minimum Age: 12 to 16 yrs if traveling with parents.
Airlines: British Air, Emirates, Qatar Air, Ethiad
Vaccinations: Yellow Fever, Malaria, Hep A, typhoid https://www.cdc.gov/
Our volunteer programs are based in the Nairobi and in Mombasa.
Volunteer Opportunities in Kenya Mombasa
Teaching Education
Volunteer Kenya in a village school located outside of Mombasa. This school serves orphans, foster children and local village children. The school has about 30 students, and the project is expanding each year. The children are ages 5yrs-13yrs and provided free education at a children's center. Our volunteers support the local teachers with English and math classes; encourage students to learn and play and instill pride in their schooling.
Volunteers can assist with the physical upkeep of the school; painting, decorating, mending desks etc. Prior teaching experience is not required; volunteer simply need an open mind, caring spirit and a compassionate nature.
School terms vary from year to year but semesters dates are approximately
Mid Jan to end of April
Mid May to mid August
Early Sept through mid December
Volunteer Opportunities in Kenya Nairobi
Teaching Education
This program gives volunteers the opportunity to have an experience of educational and teach public schools in Nairobi slums. Volunteer focus is on promoting quality education and focus on reducing illiteracy. The school is very basic with shared desks and limited resources. Volunteers need to be resourceful and pro-active and enthusiastic.
Volunteer roles at the schools will vary but may include:
Teaching - typical subjects include English, basic Math and Science, Art and Physical Education)
Organize arts and crafts projects
Organize physical exercise and sports with the children
Counseling, talking, reading books with the kids.
As a volunteer you will assist in improving the children's competence and awareness in social areas, such as understanding and following the rules of society, adjusting their behavior to the situation, problem solving and understanding others. A volunteer helping the children in these areas is vital in order to give them the best chance of living independently (and out of poverty) in the future. Schools are closed over Christmas/New Years holiday, and 2 weeks in mid July.
Orphanage / Child Care
The child rights and protection program have 2 types of branches - one for orphans and the other for street children and other vulnerable children with behavioral issues. Focused in the Kawangware slums, the goal is to protect child through the rehabilitation of street children, getting street children's out of the street. The centers usually have 20-25 children on a daily basis.
The main volunteer roles in the two branches include: :
Informal teaching of conversational English Introducing life skills training (health/ hygiene, self-esteem/confidence)
Arts and crafts projects
Music including dance
Provide kids with individualized attention and affection
Introduce activities such as sports, recreation and playing with the children
Volunteers needed to help improve the children's competence and awareness in social areas, rules of society, polite behavior, problem solving and understanding others. By focusing on these areas, volunteers help children by giving them skills and knowledge to live independently in the future.
Community Health / Nursing
Medical and nursing professionals are needed at a community health center located in Dagorret which provide general medical treatment. A Broader View cooperates with the Ministry of Public Health to place volunteers within community clinics, dispensaries and health care centers. This volunteer project will allow you to gain experience in the medical field by working closely with nurses and community health workers.
The role of the volunteer includes: :
Working with health professionals and community health care workers to fight diseases such as TB, HIV/AIDS, and cancer.
Treating patients and basic patient care.
Training and mentoring local health care workers on medical issues.
Educating patients on healthy lifestyles and life practices.
Providing advice and emotional support to patients' family members.
Volunteers must also be prepared to display a fair amount of initiative in their day to day activities given that volunteers may sometimes have more formal and up-to-date training than local staff. As the volunteer works with local health care practitioners, they will learn about Kenyan health care issues including medical care treatments that are specific to the Kenyan population.
The hospital is strategically located on main roads and are easily accessible by particularly poor slum communities. The hospitals offer inpatient and outpatient services. Most of the common ailments include health screenings, pre-natal health, maternal & child health, nutrition, reproductive health and general medical care.
Dental & Pre Dental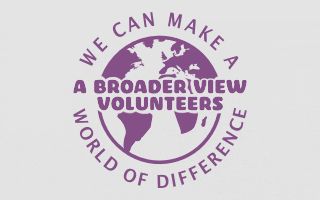 There is a huge need for dental care in Kenya and many people struggle to access basic treatment. In Kenya, with a population of over 44 million people, there are less than 1000 dentist to serve the entire population. This means dental hygiene is a rarity outside privileged urban regions. Most of the patients will go to the dental clinic only because they have pain. Yet, tooth decay is the most common chronic disease of childhood and a harbinger of health woes in later years.
In this project, volunteers will be working alongside our Kenyan dental partners providing outreach dental care in schools, rural clinics and local orphanages. The main clinic we partner with is based in Nairobi, near Lavington and next to Kawangware slums area. Surrounded by picturesque acacia trees, the area offers respite from the congestion and hubbub of the capital city.
Pre-dental students, without any dental experience can work as a general volunteer. Pre-dental students can assist the licensed dentists, help with oral health education outreach, and easing the anxiety of incoming patients.
Dental professionals (dentists, dental hygienist, dental students) are welcome and needed in this program. All procedures will be overseen by a local, licensed Kenyan dentist. Volunteers tasks may include:
Set up of the examination area. Separating instruments and materials according to need.
Assisting with prophylaxis and fluoride treatments
Preventive dentistry advocacy: teaching & educating patients on proper cleaning and flossing
Pain management procedures, oral cancer screenings, fillings, sealants and extractions are performed by the local licensed dentists in charge of the clinic. During these procedures' volunteers will receive a one on one learning experience where the dentist will discuss the procedure and answer questions as they go.
Country Info
Kenya Introduction
Are you ready to help people in need, immerse yourself in the sights, sounds and culture of a new country and have the experience of a lifetime? With poverty, disease and a lack of skilled providers putting a strain on important services such as health and childcare in developing countries across the globe, there are many corners of the world which rely on the help of volunteer travelers like yourself.
Volunteer in Kenya with A Broader View Volunteers a top-rated non-profit charity organization, which works tirelessly to support our wonderful volunteers and serve the local communities where our volunteer programs are located. Placements in Kenya are based in neighborhoods in Nairobi and cities of Mombasa. Program placements are tailored to the volunteer's different interests and skill sets, but still allow volunteers time to explore the African local culture and activities during their free time.
The type of programs in Kenya vary widely, offering everything from education to health care. Volunteers interested in working with children can work in a school, day care or support the after-school activities at a local orphanage. Volunteers interested in community development can help with micro-finance work, construction or renovations or work with woman support programs. With thousands of children living and working on the streets, as is so often the case in developing countries like Kenya, our volunteer programs are designed to support the needs of children, disadvantaged teens and woman in desperate need of assistance.
Many of our volunteer abroad programs cater to underprivileged women and children's care, education and health requirements. Our extensive range of social programs around Nairobi and the neighborhoods near Mombasa.
Volunteering in Kenya is an incredibly rewarding experience. We welcome volunteers of all ages and from all backgrounds to join us. Whether you're seeking volunteer abroad programs for college students or voluntary work for over 60s, as a trusted non-profit organization which prioritizes the safety of our volunteers, we are the go-to for volunteers across the globe. We also offer customized programs with flexible arrival dates to best suit the needs of the remarkable volunteers we depend on to help us make the world a better place.
If you would like to volunteer in Africa, Kenya is just one of the countries ABV has partnered with, supplying a steady flow of volunteers and providing year-round financial support to local grassroots programs throughout the country. Wherever you decide to volunteer, A Broader View give you the opportunity to participate in meaningful community service work, learn a foreign language, make lifelong friends and discover that one person really can make a difference. Your search for the best volunteer abroad programs ends here – volunteer in Kenya with us and gain A Broader View of the world.
Nairobi Introduction
Volunteer in Kenya: With direct flights now being offered from the USA to Kenya, travel to Nairobi could not be easier. Our volunteer programs are based in Dagoretti, located about 10 miles west of downtown Nairobi, the capital of Kenya. A Broader View Volunteers work at a home-grown level which can forge long lasting change. Most of the volunteer focus is in the Kawangware slum areas which includes hands-on, grassroots-driven placements.
Nairobi is the capital of Kenya and is the main travel and cultural hub for Eastern Africa. Nairobi has a plethora of wildlife and is considered the safari capital of Africa. An excellent national park, diverse nightlife, and a vibrant cultural life makes a visit to Nairobi unique. Even with these attributes, like any big large city, Nairobi has its share of problems that range from jammed roads, crime and poverty raging in neighboring slums.
Volunteers will live with a local host family and be welcome as part of the family. Come experience Kenya, broaden your view of the World and volunteer with us!
Coordinators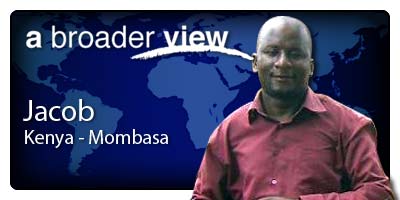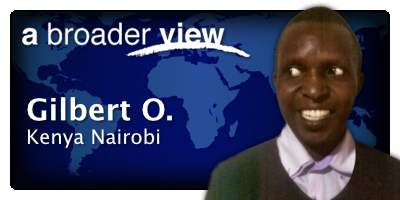 Welcome to Kenya! 🇰🇪. Our names are Jacob and Gilbert and we are your ABV coordinators while you are staying in Kenya Nairobi or Mombasa. Our country has one big city, Nairobi. We will be ready for support 24/7 in case you need to contact us urgently. We will introduce you to your volunteer location and staff. You are most welcome to seek our assistance and don't hesitate to ask us questions while in country.
You are most welcome to seek our assistance and don't hesitate to ask us questions while in country.
Reviews & Multimedia
Reviews
My trip to Kenya was one of the most amazing and rewarding experiences of my life. Everyone is so wonderful there and understands that going to their country is a big culture shock for you.
This was one of the greatest experiences of my life. The kids, the staff, and the country are all incredible. I feel honored to be able to meet them all. I miss them terribly and hopefully I'll have the opportunity to see them all again!!
This trip was such an experience for me. It really open up my perspective of the world. You soon realize that being abroad changes your perspective of where you come from. I feel like we take a lot of things for granted at home.
Prices for Kenya
Program Fees
Since A Broader View Volunteers is a 501c(3) charitable organization, You can fundraise (optional) for the expenses of the trip after you get confirmed in our programs. Prices are per person and in US dollars (US$).
| Length of program | Program Fee $USD |
| --- | --- |
| 1 week | $820 |
| 2 weeks | $995 |
| 3 weeks | $1290 |
| 4 weeks | $1290 |
| 5 weeks | $1490 |
| 6 weeks | $1490 |
| 7 weeks | $1690 |
| 8 weeks | $1690 |
Inclusions
Accommodation: On site at orphanage, or host family.
Meals: Breakfast, lunch and dinner daily
Arrival: Airport meet and greet by ABV Staff
Orientation: Project Overview and Nairobi Orientation
Support: Pre-trip written guide, In-country ABV staff available 24/7
Departure: ABV Staff Escorted Airport Transfer
Extra costs: Flights to Kenya. Entry Visa. Departure taxes. Vaccinations. Local Transportation. Travel & Health Insurance. Laundry and Internet


Extras
Tour and weekend trips
Once in country our local coordinator can help you find the most reliable and safe tour agencies for weekend trips, you can pay in cash or in most locations with a credit card. These tours are not part of the ABV fees.
Nairobi City Tour
The name "Nairobi" comes from the Maasai phrase Enkare Nyrobi, which translates to "cold water". The phrase is also the Maasai name of the Nairobi river, which in turn lent its name to the city. Nairobi Central Business District is divided into streets.The city tour will offer a deep understanding of the Kenyan cultures and ways of living.
Nairobi National Park Day Trip
Nairobi National park day trip safari tour offers you a chance to see more than 100 species of animals including the lions, cheetahs, leopards, giraffes, buffalo, hippos, rhinos, zebras, gazelles, impala, elands, hartebeests, wildebeests, hyena, jackals, civet cats and many more. There are more animals to see in your Nairobi national park day tour.
The Resilient Women
Visit a rural township in the Ngong Hills to meet a community of women working to overcome poverty and homelessness. In a day-long encounter that goes far beyond the typical tourist experience, you'll hear women's stories, join them for lunch, and learn about the traditional rituals of life as a Maasai woman, with round-trip, climate-controlled transfer from Nairobi.
Bomas of Kenya Half-Day Tour
Experience Kenya's diverse cultures on an afternoon trip to Bomas of Kenya that includes entrance fees and round-trip transport from your Nairobi hotel. Feel the beat of Swahili taarab music, watch Kalenjin warriors perform traditional dances, listen to Embu drumming, and learn about the Kikuyu people's elaborate circumcision rituals.
Festivals and Festivities
Rusinga Festival
This annual 2 day festival founded by Anne Eboso celebrates and aims to preserve the Suba culture and it is hosted on Rusinga Island in Homabay County. It takes place on the last Thursday and Friday before Christmas and features music, art, cultural sporting activities and cuisine indigenous to the community.
Maralal Camel Derby
The annual camel derby takes place in the middle of the year in Maralal town, attracting local and international visitors. The race is open to professional and amateur camel riders. A 10km cycling race happens concurrently with the derby. Aside from the races there is a cultural show that displays the diversity of the resident communities of Samburu County. This year the festival will take place from August 24th-26th.
Lamu Festival
Lamu Cultural festival, which started in 2001 is the longest running cultural festival in the country. The 3 day festival takes place in November and is meant to give visitors a taste of Swahili life. The activities at the festival include dhow sailing races, donkey races, traditional henna paintings, traditional artisan craft making and competitive Bao games. The Bao games is regarded as one of the oldest games in history with archaeological evidence showing that it has been played in the region for thousands of years.
Shela Hat Contest
Started in 2010, the Shela Hat contest takes place on Peponi beach in Lamu giving locals a chance to show off their creativity as they parade their uniquely hand crafted sun hats. There is no limit to the ingenuity of the contestants as they make use of the material available on the island, be it old cement bags, pieces of coral, shells, palm fronds or water pipes.
Lamu Painters Festival
The concept of the bi-annual festival was created by Herbet Menzer in 2011. It brings together local and international painters to paint the stunning scenery and the people of Lamu Island, temporarily transforming the narrow alleyways of Lamu town into one big art studio.
Lamu Yoga Festival
The event will feature over 150 classes of yoga taught by 26 professional practitioners during the four day festival. Other activities include yoga workshops and meditations, a chance to indulge in Swahili cuisine, sail on a dhow and interact with yogis from all walks of life. The festival activities will take place on Manda Island, Lamu Old Town and Shela Village
Pawa Festival
The annual street festival hosted by PAWA254 takes place in the month of December. The event is a rich kaleidoscope of various visual and performing artists who block an entire street in Nairobi and treat revelers to an afternoon and evening of art.
Lake Turkana Festival (June)
The annual Lake Turkana Festival takes place in the month of June in Loyangalani town on the shores of the Jade Sea. The event is a showcase of the unique cultural diversity of the 14 ethnic communities in Marsabit county through song and dance These are the El Molo, Rendille, Samburu, Turkana, Dassanatch, Gabra, Borana, Kosno, Sakuuye, Garee, Waata, Burji and Somali.
General Information
Meals & Food
Volunteers are usually provided breakfast, lunch and dinner at their accommodation during the week and weekends (read the website for detail description of the meals or ask our staff online). Breakfast typically consists of toast, fruit, eggs, cereal accompanied with milk, tea or coffee. Dinner usually includes: meat (cow, chicken), potato, rice, vegetables, spaghetti and a variety of western food. Volunteers can be away from their accommodation mid-day so they take a lunch bag or they go back home. We recommend budgeting between US$5 and US$10 per day to purchase lunch if you don't return to the host family, let the host family know if you change the lunch plans. If you have specific dietary requirements, our local teams and home-stays can customize to you but be flexible as well.
Start Dates
Most of our programs run year round, you can start any volunteer/internship program on any day. When you apply you will lets know your start and end dates. Our programs run year round and have volunteers arriving almost every day from many different countries.
Since our programs sometimes depend on the local holiday calendar, there are brief occasions when normal programs work is suspended. For example, schools/daycares often close for long winter/summer vacations. During these times, we arrange for alternative work programs that are similar in substance to our ongoing programs, but address the short-term, direct needs of the local communities.
If you would like to arrange your start and end dates around the local holidays, please call us at 1.866.423.3258 or email us at [email protected].
Giving Matters
A Broader View Volunteers work tirelessly year round to support our volunteers, and also to serve the local communities where ABV projects are based. As a tax-exempt 501 c(3) organization A Broader View receive 100% of our funding from volunteer contributions. Through your program fee contribution our non-profit charity organization can operate beneficial humanitarian aid programs which are successful and continuous supported year round.
Local, professional full-time coordinators, placement logistics, airport pick up and departure transportation, arrival orientation, food & local accommodations, are a major part of providing a safe, meaningful volunteer experience. When you join A Broader View, you will receive pre-trip visa and vaccination support, assistance with flights, fundraising planning, through our interactive online volunteer portal. Our local partners not only benefit from volunteers valuable contributions at the project, they benefit financially with year-round monetary support from A Broader View. In the last decade A Broader View has donated over 4.5 million dollars in international aid.
By joining A Broader View you are not only helping to make a difference during your own trip, your impact will last even after you go home.