For most volunteers, the biggest motivation to join an international volunteering program is to be fully immersed in a new culture. A Broader View Volunteers knows living with a local host family is the best way to do that.
ABV Homestays - Our host families are hand-picked for security, location, comfort, and friendliness. Many host families are partners with our programs - for example, a teacher or principal at one of our partner schools or a nurse/doctor at one of our medical placements or the director of an orphanage.
You can expect modest but comfortable accommodations. Families live in secure houses in safe neighborhoods and are closely screened and monitored, with regular checkups, including before every new volunteer moves in.  Most families will offer laundry and internet services in their homes (extra fee). 
Expect to eat like a local with home-cooked meals.  Food is at the heart of society so be ready to eat your fill of local cuisine! If you have any specific dietary requirements or restrictions, please let us know when you apply, and we will do our best to accommodate them.
To validate our commitment to being a positive influence in the communities we work, host families are financially compensated. To ensure a family is suitable for ABV service, they are interviewed for friendliness and to make sure they are motivated by the right reasons.  Volunteers should expect to feel like a member of the family.  Host families will welcome you into their family and home.  You will find your hosts are eager to share their customs with you and eager to learn about your culture in return. 
There are some locations where host families are not possible, mainly on the majority of our Conservation Projects or some orphanage projects. But rest assure, these housing alternatives has been evaluated and selected for quality and comfort.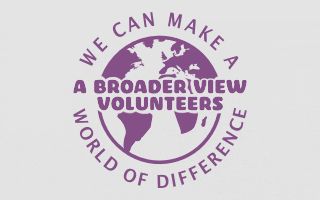 Volunteer Nepal Kathmandu Testimonial Andrew Thorpe Teaching Monk School Abroaderview.org