Have you ever dreamed of taking your skills overseas? If you're a professional dentist, dental hygienist or a dental student, we can arrange volunteer placements abroad where your valued skills are much needed.
From Guatemala to Nepal to Tanzania, we can provide you with an amazing opportunity to help disadvantaged communities in a corner of the world you may otherwise never get to see.
Alongside hospitals and medical centers, dental practices are woefully understaffed in the developing countries where our volunteer placements are based. Your skill set, along with your passion for helping people and oral health, is desperately needed.
We believe everyone has a right to oral health. However, in many countries, access to dental care and oral hygiene education is limited, leading to a rising need for skilled and efficient professionals to tend to an ever-growing number of patients.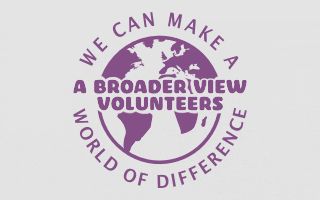 Volunteer Peru Cusco Review Anna Samples Dental Program Abroaderview.org
Luckily, we are working to bridge the gap between skilled professionals in first-world countries and patients in developing countries who are in desperate need of treatment.
Dental volunteering abroad – what's involved?
At A Broader View, it's our job to place you in communities where your skills can be put to their best use. We have short-term projects available in South and Central America, Asia and East Africa, from one week up to three months.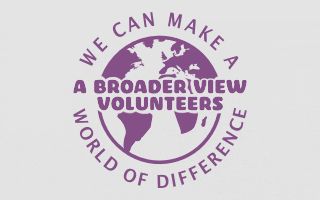 Volunteer Honduras La Ceiba Review Carson Gadler Pre Dental Program Abroaderview.org
But what's actually involved in a volunteer dental placement? Experiences can vary depending on your skills and qualifications, the needs of the local population, the location and the project objective.
Generally speaking, dental programs consist of carrying out patient check-ups, extractions and simple surgeries. Activities may include:
Preventative dental care
Dental health education (brushing and flossing techniques, etc.)
Common pediatric oral care procedures
Dental health screenings
Extractions
Root canals and scaling
Supporting dental hygienists
Maintenance of dental equipment
Other support roles associated with running a mobile dental clinic
Specialized oral health practices such as maxillofacial or orthodontics
Invasive dental procedures – what you need to know
Depending on the specific project you choose, and where the program is based, you may get the chance to partake in both invasive and non-invasive dental procedures, under a trained dental professional.
Please note that if you are a pre-dental student or a non-qualified volunteer, you will only be able to observe procedures and assist during non-invasive tasks, under the direction of the licensed dental provider.
Volunteers who travel to La Ceiba in Honduras, for instance, will work alongside a local dentist observing common procedures including extractions, fillings, root canals and endodontics. There will also be an opportunity to partake in our oral health and hygiene community outreach program.
In order to participate in dental procedures, volunteers must hold an up-to-date dental license, or be enrolled in a dental course at an accredited university. Pre-dental students and other volunteers are welcome to apply, but will only be permitted to observe and support staff with non-invasive duties.
Regardless of their qualifications, experience and level of skill, volunteers are expected to prioritize the welfare of their patients, and step back to allow local professionals to make decisions. Your placement will be a hands-on experience where possible, and where it benefits the local community.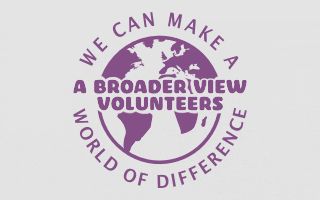 Video Review Xinyi Shen Nepal Kathmandu PreDental Program Abroaderview.org
Last but not least…
A Broader View offers dental volunteer programs in Honduras, Guatemala, Peru, Nepal and Tanzania. Once you've decided on a program, we will provide you with a list of dental supplies and a donations wish list from the clinic.
Since we're a nonprofit organization, these expenses will be tax deductible. Program fees are also tax-deductible for US citizens, we take volunteers from all over the World. We also encourage our volunteers to fundraise to cover the cost of their trip, and provide a platform for you to do so.
If you have any questions about our dental volunteering abroad opportunities, don't hesitate to get in touch. You can Check all the program at this link Volunteer Pre Dental Students