Volunteer Name: Leila Khelghatybana    
Project Location: La Ceiba, Honduras
Volunteered at: Clinic/Hospital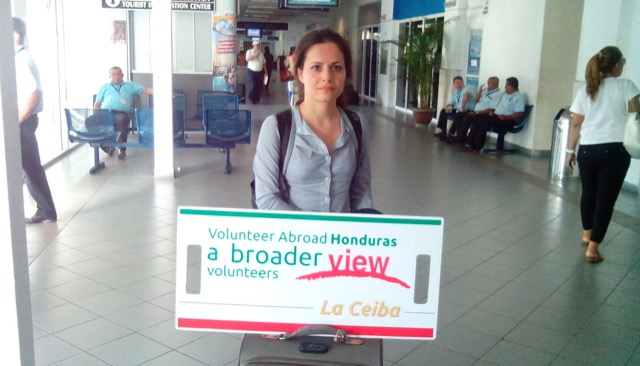 1.-How was the local ABV Coordinator and the support provided in-country?
The in country support was great. Rafael was very helpful. I don't speak Spanish and Rafael really made an effort to ensure that I can find and work with an English speaking doctor. He was also very helpful as far as transportation was concerned.
2- What was the most surprising thing you experienced?
At the program: That patients need to bring their own supply. The country is really poor and that has important implications for their health care system. In the clinic especially sometimes practices such as wound care are not very sterile and that is mostly due to not having enough supplies.
At the accommodation: there is daily city power failure for about 4 to 5 hours which can be frustrating since that would mean no water either. However, the house I stayed in was clean, comfortable and safe. I was pleasantly surprised how a large number of volunteers living in a single house could get along nicely!  
About the country: The country is magnificent! The nature is breathtaking. I was lucky to have my volunteering period overlapped with other volunteers so we got to do some exploring. Regardless, there are locals here who can help volunteers go see places. People are very nice, patient and humble. They are very appreciative for very little you do for them.
3- What was most difficult to experience?
At the program: For me the most difficult part was witnessing people's suffering. I saw several patients with diabetic foot ulceration one of which was sent out for amputation. Also that, some people couldn't afford very basic supplies such as antibiotic cream or sterile gauze that they needed for their wound care.
At the accommodation: the accommodation was really comfortable. The only thing that bothered me was the electricity that would go out daily and the heat.
The country: most people are very poor here. On a day when a 23 year old was brought to the hospital for committing suicide, a doctor told me seeing a psychiatrist and using antidepressants is a luxury here!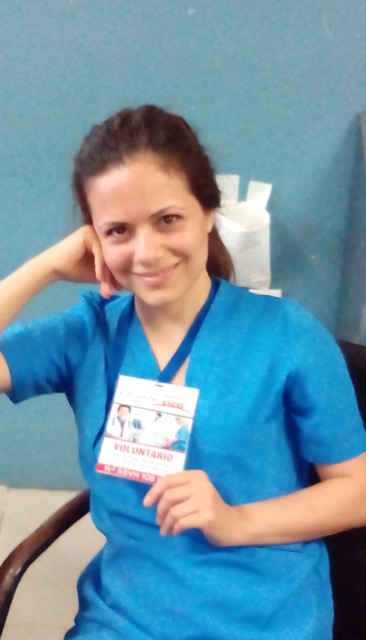 4- Any tips for future volunteers…
Clothing: bring light clothes! It is very hot and humid!
Donations: If you want to get some hands on experience you must bring all the supplies you would need to provide care: sterile gauze, sterile gloves, antibiotic creams, stethoscope, blood pressure cuff, alcohol swaps (in the clinic there is no water so you would need those to clean your hands), head and shoe cover for entering the operation room and anything else you can think of and bring would be very appreciated!
Weather: It is hot so bring cotton clothes. Also bring a few pairs of scrubs so you can change often. Plus for entering the operation room you need to put a fresh on.
4.1-Other things volunteers should know:
a.- If you are coming from Canada, make sure you bring US dollars! Canadian dollar is not a recognized currency here so I had to withdraw money from ATM.
b.- Try to experience this beautiful country but be cautious at the same time.
c. I would recommend coming for at least three weeks especially if you do not speak Spanish. The first week would go just trying to get to know the English speaking doctors and nurses.
5- Personal Paragraph (ABV Program Testimonial), don't leave blank:
The program is very well implemented! My trip has been just amazing both in terms of the hands one experience I gained and adventure! In my own country I would never be able to shadow a surgeon; here I was able to shadow four surgeries which was amazing. I also shadowed general physicians who were nice enough to explain the case of each patient with me so I was able to learn quite a bit.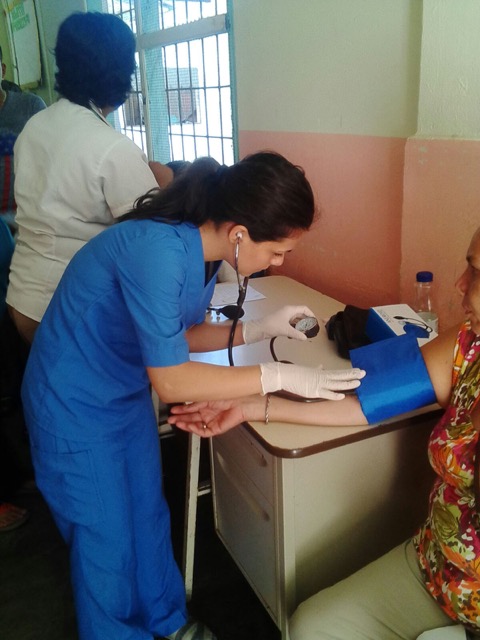 6- How would you describe your accommodation, meals and security:
The accommodation was great, safe and clean. Meals were much better than I expected them to be. Although if you are a vegetarian, it can be hard at times since vegetarianism is not a common diet here. I felt very safe inside and outside the house. There was not one time that I felt unsafe but you clearly must take the advice of locals into consideration when going out.
7- What was your favorite memory of this trip?
Program: I gained some really nice hands on experience such as putting a cast on a broken arm, removing stitches, a lot of shadowing and going into the operating room.
Country: Water hiking and rafting!
8.- How was the ABV USA support prior traveling?
They were very helpful. Every time I had a question, I received a prompt reply.
Information on the website is very complete. The reviews by other volunteers were very helpful and accurate now I got to experience the program myself.
9 – Are you willing to speak to other potential ABV volunteers?
For sure!
10 – Can you tell us how did you find or know about A Broader View?  
I was going with a different company but I found this website that reviews charity organizations and A Broader View was the one with the highest rating so I pick them!