Review Volunteer Juno Stilley in Belize at the Orphanage Teaching program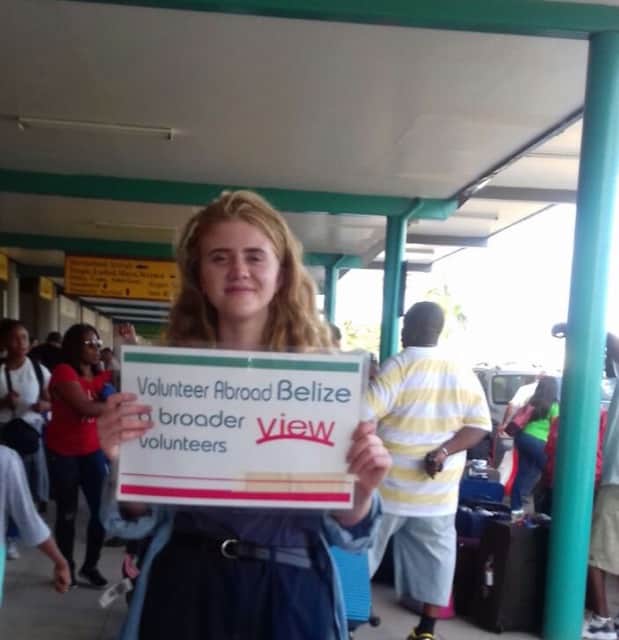 1.-How was the local ABV Coordinator and the support provided in-country, give details ?
The airport pickup was very smooth and welcoming. After the initial meet and greet, the orientation was great, well informed.

2- What was the most positive surprise you experienced?
At the program: How kind and open all the children was.
At the accommodation: I was surprised at how big and in very good condition the rooms were. Also I was surprise about the other volunteers and how well everything appeared.
About the country: The clouds! So beautiful.

3- What was most difficult/cultural shock to experience?
At the program: I have never prayed before meals and they do that, also religion seems to be much engraved in Belizean culture in general, you are not forced to follow any religious structure.
At the accommodation: You have to close your windows because of the mosquitos.
The country: The heat the way human interaction is expected and the level it level it is expected with strangers, the stray dogs.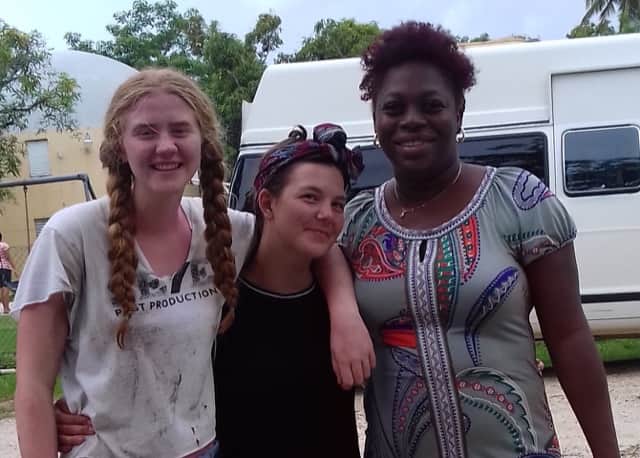 4- Any tips for future volunteers, give as many details as possible…
Clothing: I came thinking women were to dress much more modestly but they just wear shorts, I would have packed many more shorts and short sleeved shirts.
Donations: I would bring more arts supplies and maybe clothing for the kids.
Weather: It's hot, the sooner you accept that you are always going be very sweaty then the sooner you can move on to other things. Bring cooling towels and cap, water filter bottle, bug spray.

4.1-Other things volunteers should know, about what to bring, what to do in country, what to eat, transportation, other:
a.- Bring snacks
b.- I totally recommend going to Caye Caulker, it's cheap and beautiful and there is a lot to do.
c.- Bring a lots of books to read if you like reading of course.
d.- Make sure your water bottle/canteen is large.

5- Personal Paragraph (ABV Program Testimonial):
This trip to Belize was such an outstanding experience and it blew all possible expectations away. Being able to spend time with such wonderful children while being immersed into authentic (non-tourist)
Cultural experience was delightful. The two weeks I spent at the orphanage has shaped my views. I have gained knowledge and insight while meeting new people and enjoying the beauty.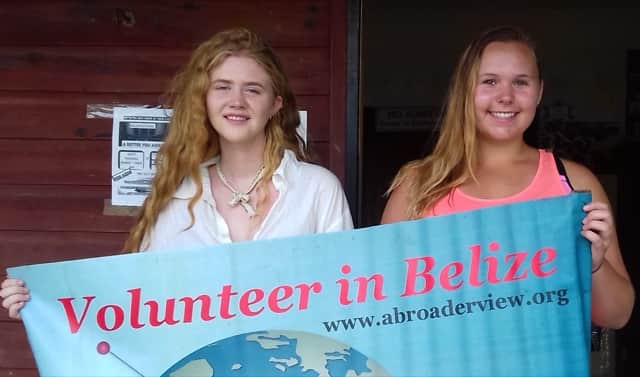 6- How would you describe your accommodation, meals and security in detail:
I would describe all three as totally incredible. The accommodation were well above expectations and the meals were totally doable.

7- What was your favorite memory of this trip?
Program: When we brought out markers and paper for the kids and so many of them were drawing and coloring.
Country: Walking around the neighborhood and getting to see the town and meeting the people.
Tours: Either the Mayan Temple Alton Ha, learning about that culture or Caye Caulker was beautiful.

8.- How was the ABV USA support prior traveling?
Communication (Phone/emails/Online chat): Totally sufficient
Website Information:  100%

9 – Are you willing to speak to other potential ABV volunteers?
YES!

10 – Can you be specific how did you find or know about A Broader View?
I was looking at woofing but since all of them had to be 18+ they had list of links of other volunteering websites and A broader view was one of them.