Volunteer Name: Ruth A
Volunteer Dates: Oct 16 - Dec 11, 2013
Volunteer Location: Cartagena, Colombia
Volunteer at: Children's Project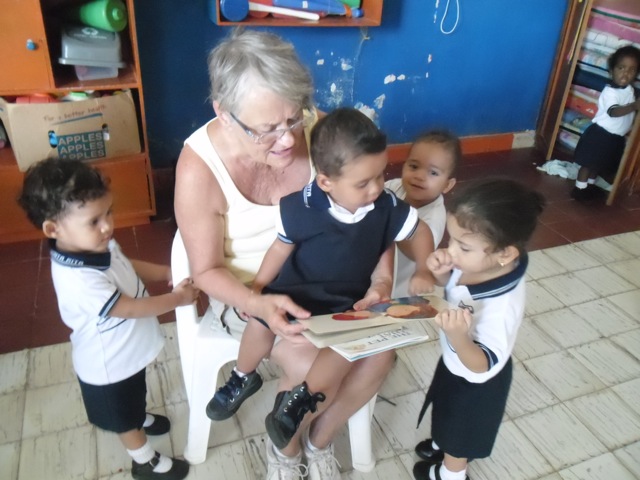 What was your favorite memory of this trip?
Well, I have several, but the most heartwarming is the way the kids at the daycare all greet me with "Abuela Ruth," and come for kisses and hugs.
The second is a trip to a finca, in which we got caught in the rain, the rain poured into the car (no doors on the Jeep) and we took off down a rutted road and got caught in mud up to the axles. The driver put the Jeep in four-wheel drive and we were out within a minute, mud flying everywhere. Once we got to the finca the car sank again in the mud. It took the effort of five men to push us out and get us on ourway once we were ready to leave. What a hoot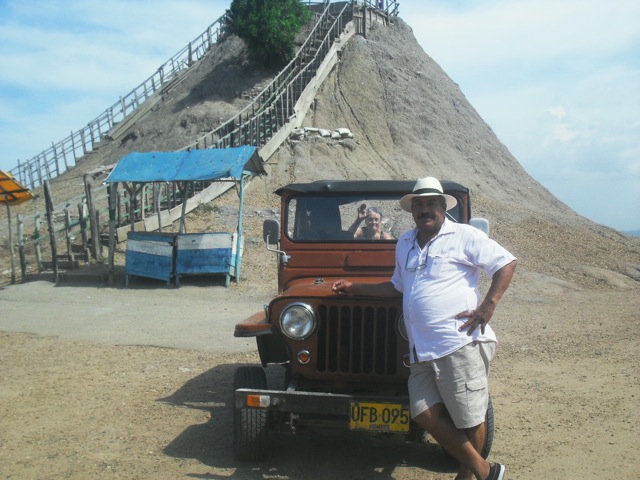 The third is a trip to the volcano de Tot!umo, a rather smallish (49 feet high) volcano, a vent of an underground volcano, about 50 miles outside of Cartagena. My hosts daughter and I took mud in the "lodo" and got "messages" there to allow the mud to sink into our pores. After about 20 minutes we got all we ould out of the volcano mud bath experience and went down to the cienaga to rinse off. But the real cleansing came on the way home when we stopped at a seaside "palapa" for fish dinners and swam in the warm waters of the Caribbean.
What was the most difficult thing you experienced?
I speak Spanish, having lived in Colombia for more than 14 years, yet I usually cannot understand the sing-song talk of the children at the day care. I need a translator!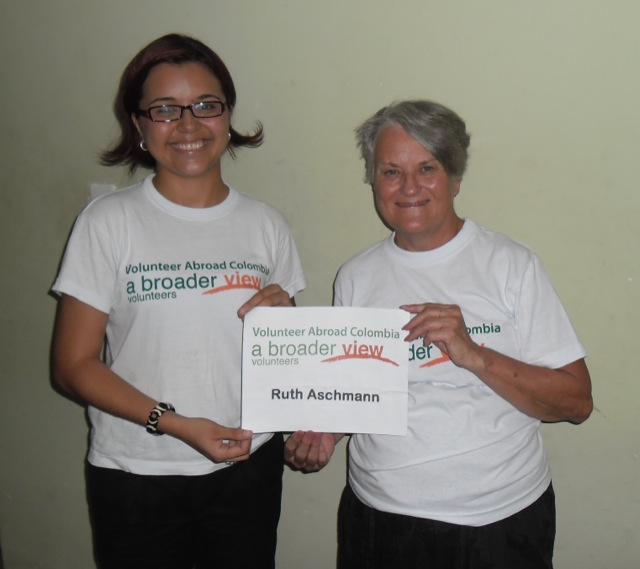 What was the one thing you wished you were better prepared for?
The heat of Cartagena. I had previously been here as a tourist, staying in comfortable ac -ed hotels and spending time on the breezy beaches. To live in Cartagena is to know what "hot" really is. The pavements , streets and building all radiate the sun's rays and the heat of mid day is enervating. Best to spend this time taking a siesta or reading. Not a time to expend energy. Even the children at the daycare spend this hours after lunch taking a nap. It is too hot to do anything!
Any tips for future volunteers… (clothing, travel, personal items, donations, sightseeing etc)
Bring light weight clothing, sleevless or short sleeved blouses or shirts. Bring about twice as many of these items as you will frequently be taking cool showers and changing clothes. Clothes just stick to your body and get very sweaty.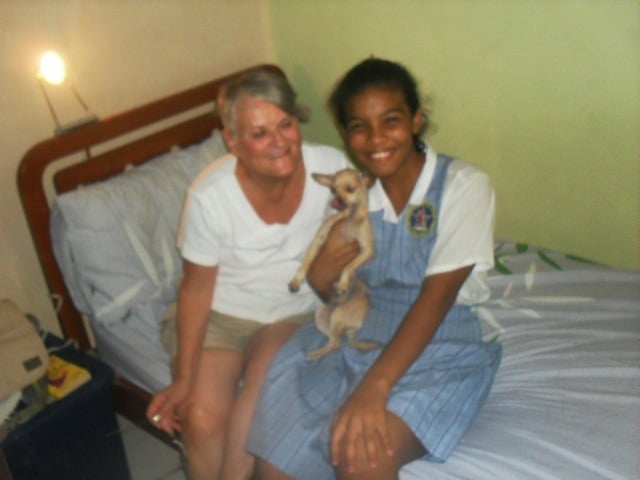 How would you describe/rate your experience working with the ABV staff in the USA?
Very helpful and level headed. Prior to traveling, when I unexpectedly lost my passport during the government slow down ABV staff (Sarah) told me to be patient and not cancel anything until about two days before I was expected to leave, just in case the new passport arrived in good time. I was glad for their advice as I was panicky that I might lose the trip and the volunteer experience.
How was the local ABV Director and the support provided in-country?
I liked the country coordinator immediately. She took me into town and showed me where I could buy things I needed, and many times called to see if everything was going Okay. Nice follow up that I had not experienced with other country coordinators with other volunteer organizations.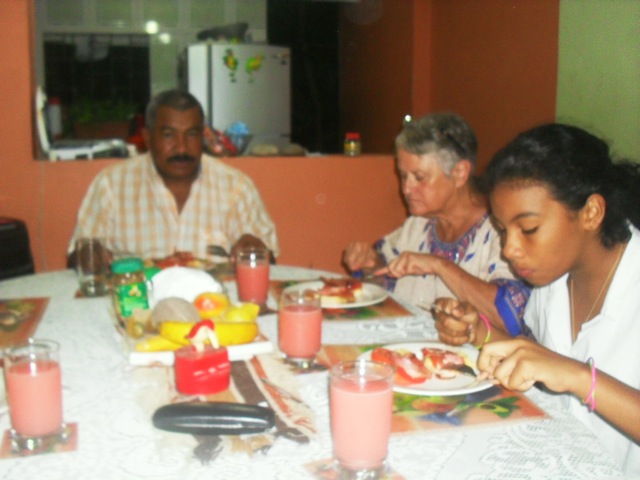 Are you willing to speak to other potential ABV volunteers?
Be happy to. Yes.
A Broader View Volunteer (ABV) allows every traveler to choose their own program start date. This means you can arrive on any flight, any day of the week. Since ABV program fees are 100% tax deductible* we encourage you to fund raise. ABV offers advice and assistance with flight planning, affordable travel insurance, as well as procuring a visa, if necessary. Our ABV staff is available to any your questions. Contact us by email, through the on-line chat feature on our website or call us toll free at 866-423-3258.