Volunteer Name: Jineane Shibuya
Project Location: La Ceiba, Honduras
Program Dates: May 31 to June 21
Volunteered at: Clinic, Hospital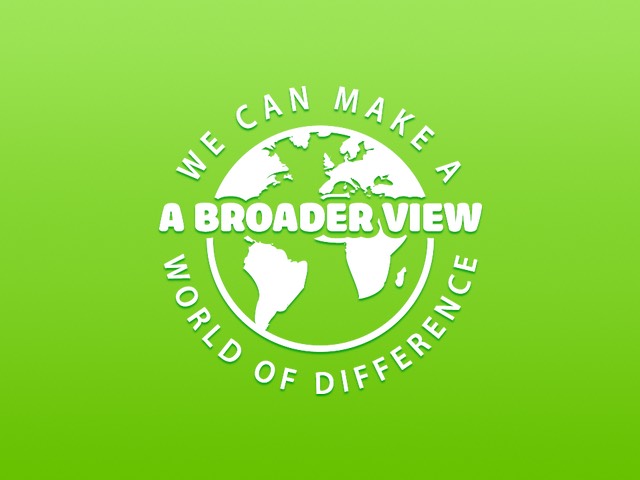 1.-How was the local ABV Coordinator and the support provided in-country?
It was good. The coordinator was kind to provide transportations for us as a courtesy to and from the programs. He was also willing to take us places when we asked him. However, communication could improve. For example, we performed vaccinations on the streets in the morning, usually from 7:30am to 11:30am. Transportation was routinely provided for this activity, but on one occasion, it was not scheduled, and we were not properly notified.
ABV: As you wrote, the transportation is not included, and if the coordinator can't pick you up at certain time and you don't get a call, them assume he will not come to get you and take a cab or walk to the program.
2- What was the most surprising thing you experienced?
At the program: Finding out that the ER at the hospital and possibly the whole hospital did not have an AED.
At the accommodation: The water and power being shut off at night.
About the country: The people are really friendly. Some of the people we vaccinated would invite us into their homes and feed us food.
3- What was most difficult to experience?
At the program: Seeing the poor sanitation practices being used. For example, exam tables in the ER were not cleaned between patient, so the following patient would lay in the previous patient's blood, cotton balls were drenched in contaminated tap water and used to clean the vaccination area before the vaccination and to stop the bleeding after the vaccination, blood was left all over the ER floor for hours before getting cleaned up, and stitching thread fell into the trash can and was still used to stitch up wounds.
At the accommodation: The water being turned off everyday.
The country: Seeing the lack of supplies in the Hospital and clinic.
ABV: volunteers are asked to bring donations, you can buy locally as well, and volunteers can come with sanitation guides for the local hospital.
4- Any tips for future volunteers…
Clothing: It is hot and humid, most places do not have air conditioning, and there are many mosquitoes, so dress appropriately.
Donations: Gauze, gloves, pulse oximeters, and if you are able to donate an AED, the hospital needs one. A staff in the ER told us they do not have an AED in the ER and possibly in the whole hospital.
Weather: Hot, humid, and sometimes rainy with thunderstorms.
4.1-Other things volunteers should know:
a.- Bring your own stethoscope, blood pressure cuff, gloves, masks, booties, scrubs (we did not need lab coats), and disposable scrub caps for you to use in the clinic and hospital.
b.- Bring hand sanitizer or wet wipes. Many places do not have soap or running water. You may also want to bring clorox wipes to wipe down exam tables. Places also may not have toilet paper, so people carry around their own toilet paper, and toilet paper gets thrown in the trash can and not into the toilet, sewer system is old. (its in the volunteer guide)
c.- There are doctors and nurses who speak English, but it helps a lot to speak Spanish.
d.- Bring a lot of snacks or buy locally at the mall.
5- Personal Paragraph (ABV Program Testimonial)
I am thankful for my time in Honduras. It opened my eyes to what healthcare can be like outside of the United States. One medical student told us that she laughs at the lack of supplies and situation in the hospital in order to not cry. It was difficult to hear about and to see the healthcare situation in Honduras, and I hope I will be able to return someday as a Physician.
6- How would you describe your accommodation, meals and security:
The accommodation and meals were very good. We were fed three meals a day and there was always filtered water to drink. Also, the coordinator was very nice to have a special soup prepared for me when I had diarrhea.
I felt safe in the area of La Ceiba I was in. Sometimes I would walk to the mall by myself, and I had no problems. Furthermore, many times an ABV staff would come with us when we would go to places, which was helpful and made me feel more safe.
7- What was your favorite memory of this trip?
Program: My Spanish lessons were informative, helpful, and a lot of fun. My teacher, Rocio, was AWESOME! She is very passionate about teaching Spanish and there was never a dull moment in class.
Country: How friendly the people are. I will always remember the people inviting us into their homes and providing us meals and beverages when we were performing vaccinations.
8.- How was the ABV USA support prior traveling?
Communication (Phone/emails/Online chat):
Great. Every email and message that I sent received a prompt reply.
Website Information:
Very good. The information on the website was helpful and easy to follow.
9 – Are you willing to speak to other potential ABV volunteers?
Yes.