Review Volunteer Alexis Bailey in Nepal Kathmandu PreMed Program.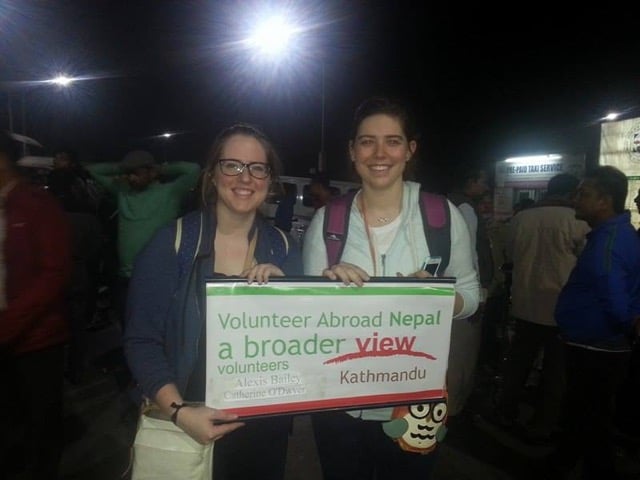 How were the local Coordinator and the staff and the support provided in-country?
My experience in country was a comfortable balance between helpful support and independence to explore and experience our stay while we were frequently given instruction and led through our stay while also asked to go out, all of our experiences were positive and I feel I am leaving with a new ability to function and interact in both a foreign country and new situation and that is the greatest help support I could have asked for.
2. What was the most surprising thing you experienced while in the program?
I was genuinely surprised at how helpful the local people were. They offered advice, gave directions, and always seemed to have our best interest in mind. At the hospital, the staff would take note of my interest and seek to explain things. During the weekend, we experienced a hospital visit in Chitwan (out of Kathmandu), as my fellow volunteer were sick, and I was struck by how helpful our guide, driver, and the hotel staff was in navigating the entire experience and ensuring the health of Catie. I am not sure I would have experienced the same at home.   
3. What was the most difficult thing you experienced while in the program?
Sometimes days at the hospital were slow and I didn't understand much due to the language differences. I expected this to be the case, but at times I wished I understood more of the interaction between the staff and patients. Still, I learned a lot through my observation.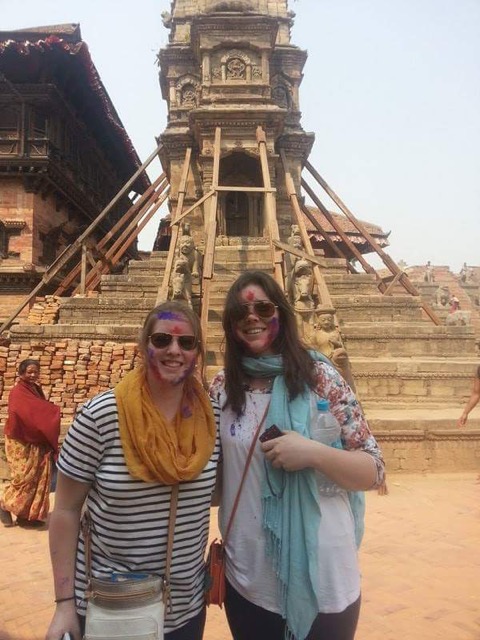 4. Any tips for future volunteers….(clothing, travel information, packing, sightseeing, donations)
I would budget for weekend trips/activities if desired (US$400-$500 for a weekend in Pokhara & Chitwan). Therefore, the trip can be as cheap or expensive as you desire.
4.1 Other things volunteers should know:
Don't worry much about what you forget because it's easy to buy things in the country. Perhaps bring extra passport photos with you and prepare to present your passport often (so probably carry it with you). If you are flexible and go with flow, you will be fine
5. Personal Paragraph (volunteer program testimonial):
I am a pre-medical student from Mesa, AZ attending school in Missouri, I greatly enjoyed my time observing in the hospital, and it has spurred my interest in working internationally when I am a doctor. I graduate in one year and then hope to get my Master's the doctorate in Medicine. This trip has taught me so much and definitely expanded my perspective.
6. How would you describe your accommodation, meals, security?
All of this was fine and comfortable. There was nothing I ever felt I needed, and I always felt safe in the homestay. The coordinator and his wife were very helpful and showed us to successfully navigate Nepal.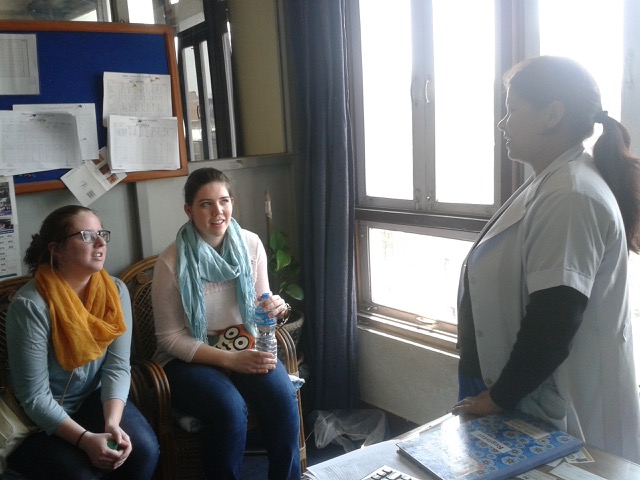 7. What was your memory of this trip?
From this trip, I will take away a new awareness of medicine in a country much different than my own. But perhaps my greatest memory will be of interacting with the local people, celebrating their holiday and learning about them. This was very special to me, and it will make my trip very memorable.
8. How was the information you received from ABV prior to traveling? (Emails, website, support) was there anything missing or should be included to prepare other volunteers?
The US coordinator was able to answer all my questions and also gave me a more accurate representation of the pre-med trip- it is definitely more of an observation /shadowing experience than actual hands on. This was beneficial for me.
9. Are you willing to speak to other potential ABV volunteers about your volunteer experience?
Yes.