Review Volunteer Lisa Duong Nepal Kathmandu PreMed Program.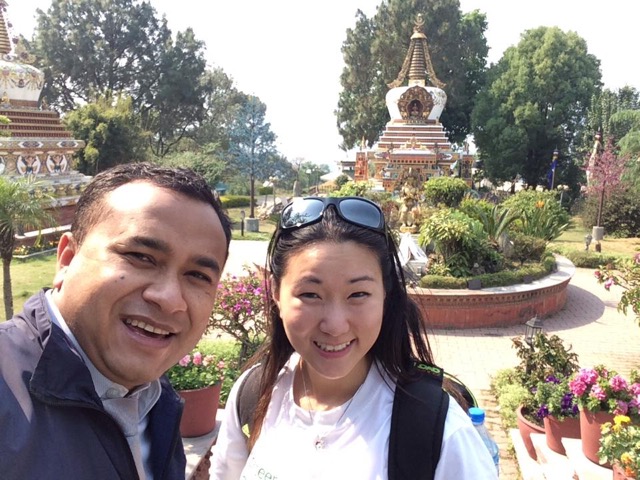 How were the local Coordinator and the staff and the support provided in-country?
The local coordinator and staff were incredibly welcoming and friendly. They made sure I was comfortable and exposed me to different types of area of the hospital. I was able to get to know a lot of doctors, nurses, and the staff.
What was the most surprising thing you experienced while in the program?
The most surprising thing I experienced during the program was how welcoming the staff was at the hospital where I worked at, they let me observe in the operating room and I was able to observe 5 surgeries during my short, one week stay here. I observed hemorrhoid, appendectomy, biopsy, open cholecystectomy (gallbladder removal), a vaginal hysterectomy with pelvic floor repair. It was really interesting to which the whole OR staff and surgeon work together. I was able to see their pre and postage procedures are it's definitely a learning experience.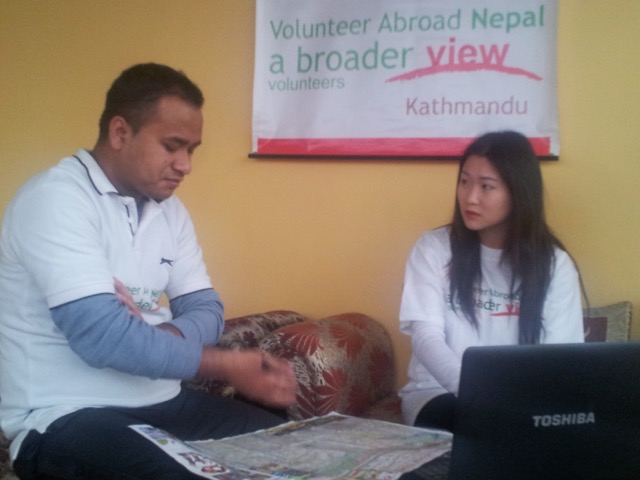 What was most difficult thing you experienced while in the program?
The most difficult thing I experienced during the program was learning to adjust to the Nepalese pace of life. It is much, much slower than the US. It's hard when I wanted something done and everything else is moving at a "turtle" pace. (Haha!) But I had learned that there is a reason for everything and lifestyle of the local Nepalese people is part of their tradition and lifestyle. It is something for foreigners to learn and appreciate from, the Nepalese culture.
Any tips for future volunteers….(clothing, travel information, packing, sightseeing, donations)
Try to pack light and once you land at the airport, I recommend that you exchange currency or withdraw funds at the airport to make everything easier, once you exist there are plenty of ATM in the city but sometimes it can be a hassle and maybe sometimes a machine won't accept your card.
4.1 Other things volunteers should know:
Immerse yourself in the Nepalese culture and learn about their tradition, history and their way of life. Open your heart and talk to the locals about themselves. You can feel their warmth, no matter what their living conditions are.
Also don't be afraid to ask questions.
Personal paragraph (volunteer program testimonial):
I have learned so much during my stay here in Nepal. While I volunteered at the hospital, I was very fortunate to have been able to observe 5 surgeries but also had the chance to interact with the wonderful doctors and nurses. I was also able to perform several ECG's and sit in couple endoscopies. The nurses were so kind; they taught me how to change a wound and administrators. It's my host family are wonderful. They helped me got adjust to the different culture. I will always remember them and all the people I have met, learning about the Nepalese people is fascinating and I personally feel that I have learned a lot grown as a person. I am so glad that I chosen a broader view and Nepal as the country to volunteer at.
This trip is an unforgettable one!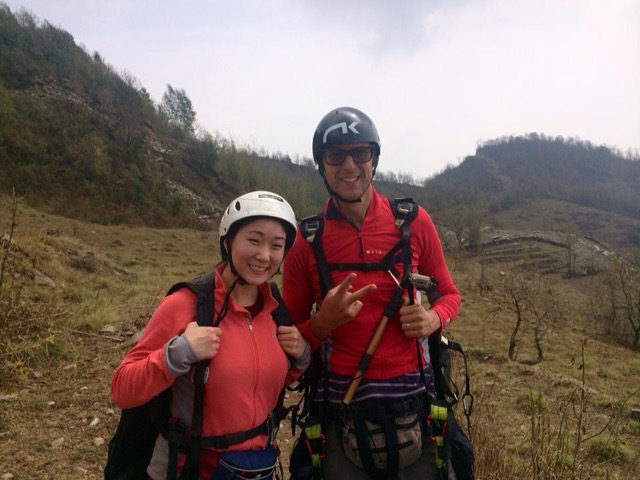 How would you describe your accommodation, meals, security?
My living accommodation here was very pleasant and comfortable. The bedroom was spacious and clean. The bathroom was also very clean. I felt very safe living here. The meals provided were delicious and I enjoyed it.
7. What was your memory of this trip?
My memory of this trip is of how kind, compassionate, and happy the Nepalese people are. I was taking the micro bus one day to the hospital and a young teenager, about 18yrs. old sat next to me. I started talking to him and asking him if he knew where this certain monastery was (which I wanted to visit before work). He was so helpful that he offered to take me to the monastery. He ended up buying my entrance ticket and took two hours out of his own free time to help guide me and explain the Nepalese tradition. I wanted to tip him but he refused and started to run away, telling me to just remember him. What a funny lad! Therefore, my overall memory is how caring the people are and how much they go out of their way to ensure you are having a good experience here in Nepal. I loved every single minute here! The people, young and old have touched my heart.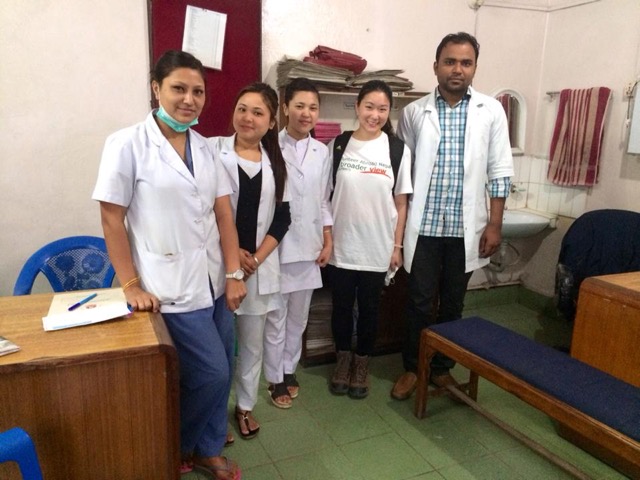 8. How was the information you received from ABV prior to traveling? (Emails, website, support) was there anything missing or should be included to prepare other volunteers?
All the information I received from ABV was sufficient in preparing me for my trip. I had planned this trip at the last minute (like a month and a half prior to departure) and the support I received from Sarah was awesome! She was very responsive and got back to me quickly every single time. This helped me so much in planning all the details. Sarah did a great job and my trip wouldn't have been this memorable without her help!
9. Are you willing to speak to other potential ABV volunteers about your volunteer experience?
Yes.