Volunteer Name: Yousef Hasanzadah
Project Location: Kathmandu, Nepal
Program Dates: May 12th to 26th, 2015
Volunteered at: Orthopedic Hospital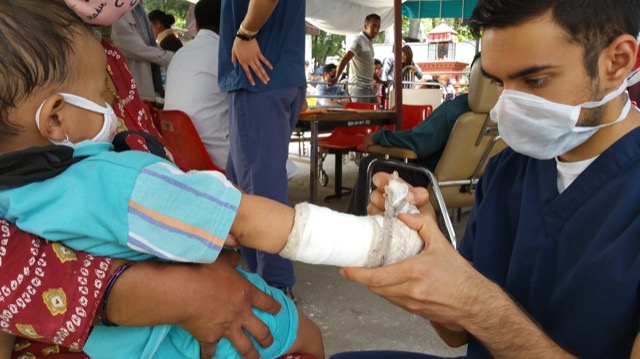 1- How was the local ABV Coordinator/staff and the support provided in-country?
The coordinator was more than accommodating and provided all the information and things I needed to succeed in the program. He showed me how to get to and from the hospital safely using buses and also showed me around the city so that I knew where to visit on my days off.
2- What was the most surprising thing you experienced?
The conditions some people were living in when I first arrived after the second earthquake. I often saw people living in tents with a very primitive style, fires outside and this is quite the culture shock for me as this was a catastrophe situation after the earthquakes.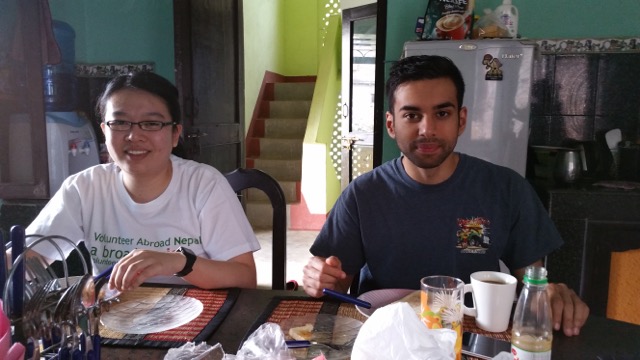 3- What was the most challenging thing you experienced?
Adjusting to the pace of the hospital the first few days, the recent earthquake had caused thousands of orthopedic injuries and the hospital was overrun with patients. This being said I was quick to adjust and learn and the feeling of being overwhelmed was short lived.
4- Any tips for future volunteers… (clothing, travel, personal items, donations)
1. Bring plenty of money, the euro/dollar are very strong in this country and so there are a lot of options for sightseeing and things to do so bring a lot of money.
2. Always bargain the taxi fee before you enter the taxi
3. Try to check google maps on your phone when you can when traveling on public buses as their routes are often complicated and can lead you in the wrong direction.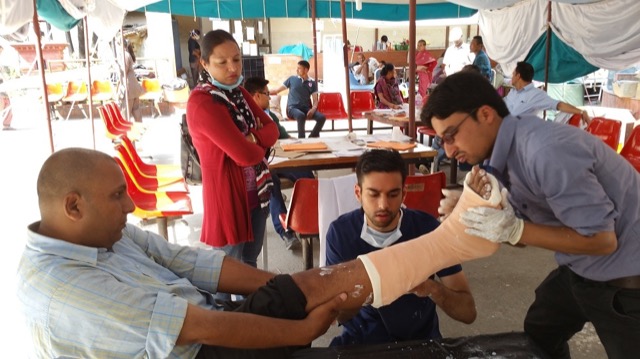 5.1-Other things volunteers should know before coming here:
(thats not in the orientation guide)
a. As tempting as it can be, dont buy beef in Nepal as it was not butchered in Nepal and was probably imported from Bangladesh and its not the best quality.
b. This is an extremely safe country and you will find people here are unbelievably nice.
c. If you feel like you will vomit after your first surgery just step out the room and know this is an extremely common phenomenon and most medical students experience it at some point in their career.
6- Personal Paragraph about the experience (ABV Program Testimonial):
My time at the orphopedic hospital has been one of the most amazing experience of my life. I gained an emerse amount of experience and applied least 50 casts and 70 slabs to earthquake victims along with doing countless dressings wounds and on multiple occasions removing post operation staples and stitches. I have also met so many amazing people and networked with countless Nepali surgeons at the hospital along with American surgeons here for relief aid. Best of all I was able to observe a hemotriaplasty which was probably the highlight of my trip.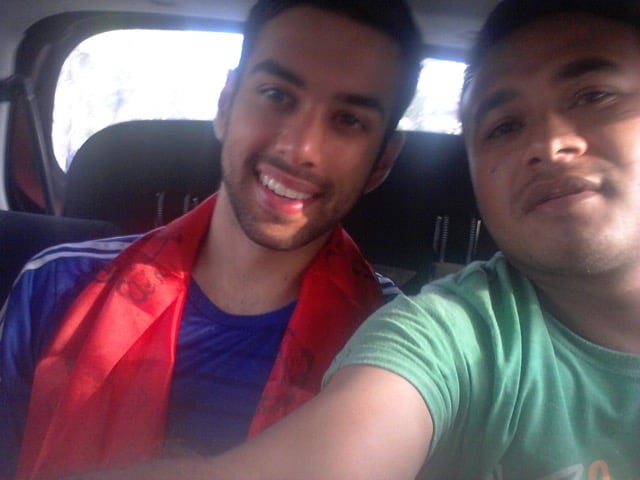 7- How would you describe your accommodation, meals, security, friendliness, quality others:
My Accommodations were perfect; my sleeping situation was extremely comfortable. Our meals were always prepared in time and there was more than enough to eat ever time. Security was also very good, given it is a very safe country the home stay is located in an extremely safe neighborhood and the home stay is accompanied with the hosts dog which is very easily doubles as a guard god as it is extremely virulent to passerby's.
8.- What was your favorite memory of this trip?
Was at our visit to Bouddha and the white Buddhist temple, we found a smaller temple within the circle around the temple away from all the tourists and it was probably the most peaceful place I have ever been in my life.
9- How was the ABV USA support prior traveling?
The information was good. It prepared me for my trip sufficiently and I highly recommend buying a book on the country or at least a translation book so you can at least know a little bit before arriving of the language.
10 – Are you willing to speak to other potential ABV volunteers?
Yes