Name: Kelsey Graywill
Volunteer Location: Kathmandu, Nepal
Volunteer At: Pre-Med, clinic and rural center volunteer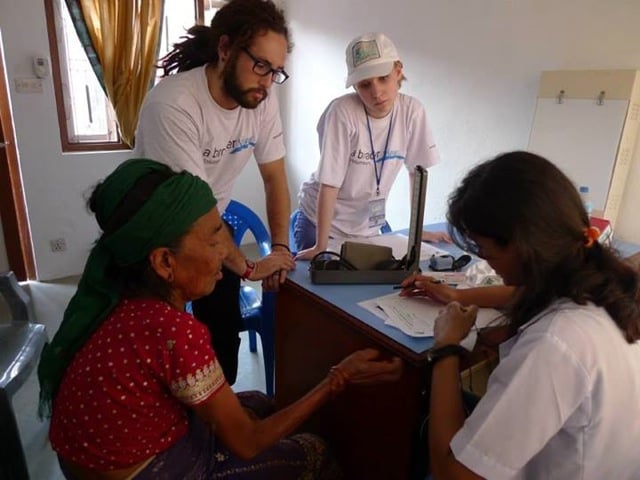 1- How were the local ABV Coordinator and the support provided in-country? Very good, she gave us an orientation in the office upon arrival and took us to placement at the hospital and introduced us to Mr. Arun and Dr. Gupta, who runs the hospital. We were able to go on weekend trips to assist at clinics, opportunities our coordinator organized. She was good about helping us navigate the city.
2- What was the most surprising thing you experienced? Definitely the great need for medicine in the rural parts of Nepal. Previously I had only worked at urban hospitals, and assisting at clinics and health posts far removed from the city was very interesting; many people go without basic health service and the number of people in need of medical care there was shocking.
3- What was most difficult to experience (and rewarding)? Again, the rural clinics. We had only just opened the clinic and hundreds of patients poured in, and many had basic ailments that we could not fix completely simply because the resources were not available that early on. Those people that we able to help thoroughly were very grateful.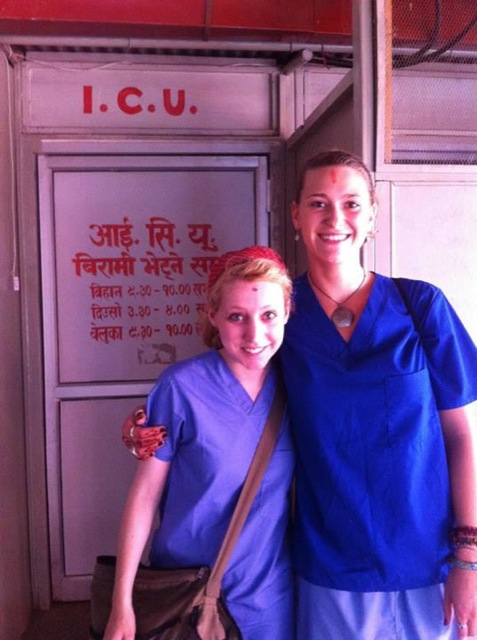 4- Any tips for future volunteers… (clothing, travel, personal items, donations) They love donations! Sterile items (like surgical gowns or sutures) are greatly needed and very useful, and basic things like caps, masks, and shoe cover were appreciated.
5.1-Other things volunteers should know:
a) You have to take initiative with doctors, ask questions, talk to them; you'll learn more that way.
b) Be understanding of the perception many people have of Westerners, and be kind; people are kinder in returner when they know you are there to do volunteer work.
c) Always keep your money on you and be wary of scams. I knew one volunteer of another organization who had $200 stolen from her purse in the operating wing dressing rooms and another who mistakenly paid $80 over the normal price for a souvenir.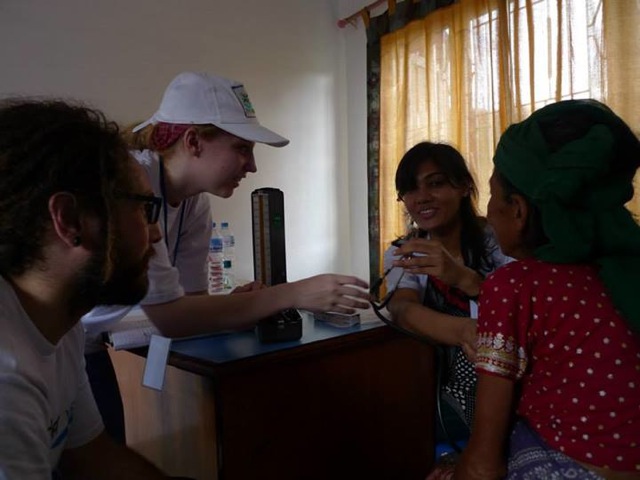 6- Personal Paragraph (ABV Program Testimonial): ABV is a great program - it allows for a large of independence and customization. We did so much outside the hospital - visiting leprosy clinics, setting up health camps at the School (where the education volunteers work!) and assisting at health posts with some of the doctors during the week. You learn very quickly from other volunteers how to catch a bus or barter for a taxi ride, so in time I was comfortable transporting myself around the city. Once I got comfortable talking with the doctors, many other opportunities arose to expand my volunteering from just the hospital and to clinics, health camps, and health posts. The doctors have seen many ABV volunteers come through the program, and are good about telling us what is going on in hospital. The host family was very welcoming and always asked us about what we did at the hospital, or what surgeries we, what we wanted to do the coming weekend, etc. It was an excellent career training and cultural immersion program.
7- How would you describe your accommodation, meals, security (e: host family, on-site, shared) Breakfast was often very early, so I skipped it sometimes, but it's there if you want it. Dinner is usually around 7 and if you go out you with the group have to tell the sisters so they don't make dinner/make less. Meals were good, usually rice, curry, potatoes, etc, with the occasional treat like pancakes. Rooms were good, just a small bed and set of drawers, there were bathrooms on each floor - the water was normally cold and the electricity or wi-fi was down often, but that's only to be expected in a country like Nepal. Security is much more relaxed in the homes of Nepal than most American are used, our gate was unlocked and it was easy to walk onto the property and into any room, as there were no locks on the door. This made people uncomfortable at first, but you get used to it and the sisters were always home so they always knew who was in the house and who wasn't.
8- What was your favorite memory of this trip (related to the program - not tours)? The clinic I assisted at during my first weekend (I arrived on a weekend so I hadn't even been to the hospital yet). The doctors were so giving and efficient, they saw hundreds and hundreds of patients during those 10 or so hours were there that Saturday and they were so good at talking to the volunteers and showing us, for instance, what's wrong with this person's teeth, or what's wrong with this person's heart by letting us listen through the stethoscope. They were very inspiring and the patients were fascinating - many walked hours or days to get to the clinic to get checked up on and the volunteers all learned a lot that day.
9- How was the ABV USA support prior traveling? Very good. Emails were sent to me to ensure that I had filled out all the forms necessary by when I needed them to ensure I wouldn't run into any problems getting into the country. And the day before I left I got a general "Bon Voyage" email confirming that everything that needed to be done had been completed and I was good to go.
10 – Are you willing to speak to other potential ABV volunteers? Yes, definitely.