Review Volunteer Alexia Lamorgese Nepal Kathmandu Health Care Program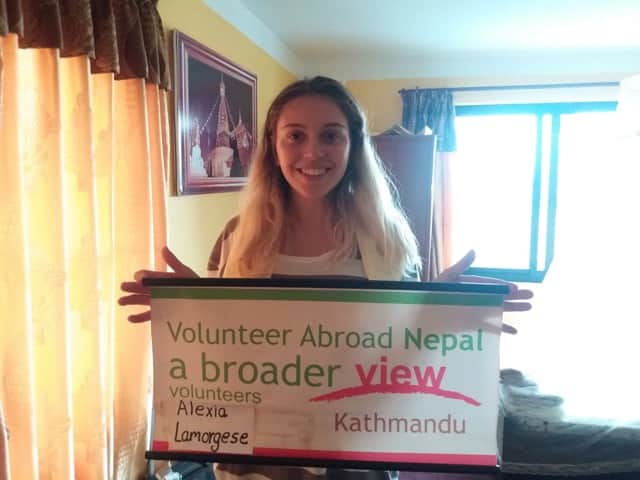 How were the local Coordinator and the staff and the support provided in-country?
    The support provided in Kathmandu has been excellent, I could not have asked for anything better. The local coordinator and his family have welcomed me so warmly that I now, in turn, feel part of their family.
What was the most surprising thing you experienced while in the program?
The most surprising thing is how much I have been enriched in only 2 weeks of time. I did not expect my life to be affected to such as extent, but it really has been in a way that I never experienced before.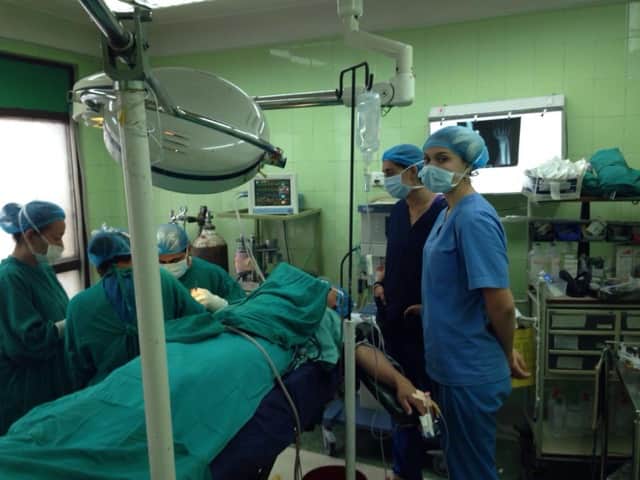 What was the most difficult thing you experienced while in the program?
I have been working at a local hospital both in the clinic and surgery. Though we have encountered some difficult cases of diseases such as TB, seeing patients awake during surgery only sedated with spinal anesthesia was one of the most difficult things for me.
Any tips for future volunteers….(clothing, travel information, packing, sightseeing, donations)
I would say that the most important tip I could think of is really just going with the flow with the culture and thing to get out of your comfort zone as much as you can to gain the richest experience.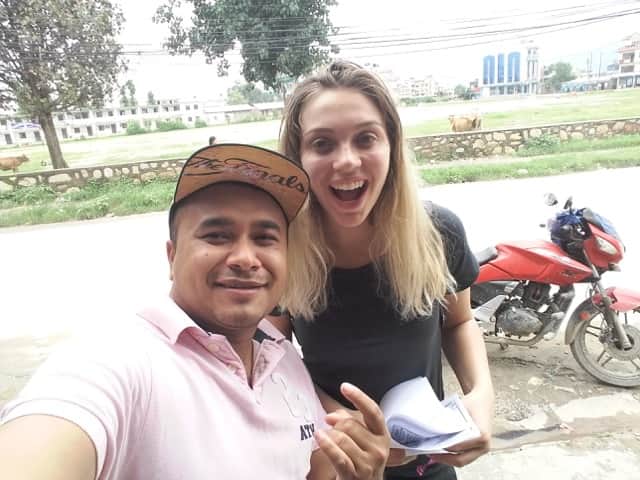 Other things volunteers should know:
Nepal is a place that you learn to love. So really just lay back and enjoy every single bit of it to the fullest.
Personal Paragraph (volunteer program testimonial):
This program has taught me so much about a country, a culture, a people, but most of all myself. If you embrace what surrounds you and welcome it with open arms I guarantee this will change your life forever as it has done to me.
How would you describe your accommodation, meals, security?
Something that really surprised me is how safe it is in Nepal. As long as it is during the day and early evening you will never have any problem with security, as far as I have learned. There is not really much to say about accommodation & meals besides the fact that to me both were beyond perfect.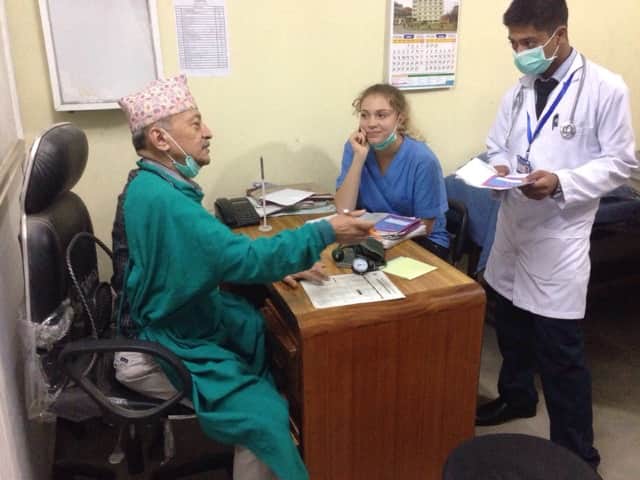 What was your memory of this trip?
This is such a hard question. I don't think I can exactly pinpoint on a specific memory. For sure enjoyed most, every day spent at the hospital learning and being exposed to new cases and surgeries. In bed close in my heart though from long chats with my incredible coordinator to visiting Pashupati and being overwhelmed with its peacefulness.
How was the information you received from ABV prior to traveling? (Emails, website, support) was there anything missing or should be included to prepare other volunteers?
The information I received on what to pack was excellent. I had everything that was necessary.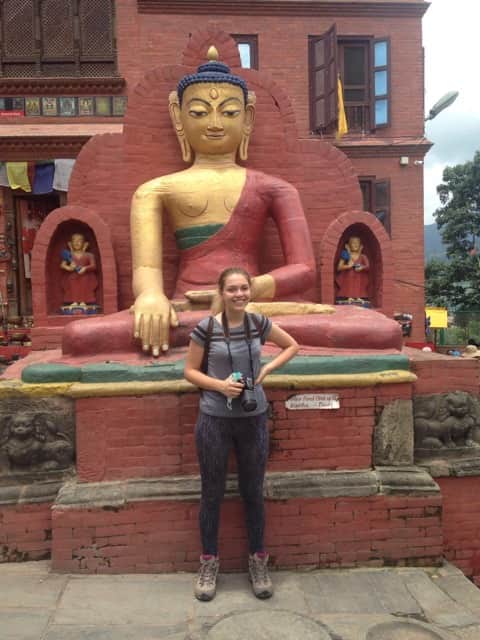 Are you willing to speak to other potential ABV volunteers about your volunteer experience?
Absolutely! Don't hesitate to contact me for questions or further insight.